Crawfordsville, IN
Ironman
Lucas Oil AMA Pro Motocross Championship
After Dean Ferris showed up at this year's High Point National and finished second in the first 450MX moto, we were about to roll out a very standard version of The List all about great rides by visitors to Lucas Oil Pro Motocross. Then we realized we had done that for The List over and over, most recently with this 2015 List from Davey Coombs, which came on the heels of Shaun Simpson showing up at Unadilla and finishing a solid fourth overall.
This was recycled content, so we decided to hold off—until Jeffrey Herlings shook up the world with his amazing 1-1 on Saturday at the Ironman National. At that point, we realized this was history worth revisiting, except for one thing: it became almost impossible to find parallels to what we just saw. So instead of re-running through every good visit ever (which you can do through the 2015 link above, anyway), we realized there's more to discuss here. This List becomes takeaways from this performance.
1. The Great Debate
"U.S. versus Them" is literally the roots of this sport in the United States. It's weaved right into the DNA here, back when Edison Dye imported European motorcycles and European racers to show America how great dirt bike racing could be, and the results used to include two winners—the actual race winner and then the "Top American" who was inevitably way back. America caught up and even tipped things in its own direction with its own take on the sport—supercross, which eventually raised the profile and intensity of dirt bike racers to another level. Today, that has become equal ground when you consider riders like Chad Reed (an Australian, but still), Ken Roczen, and Marvin Musquin can routinely win supercross races.
Both sides have had many victories, plus at this point imports like Reed, Roczen, and Musquin are respected by American fans just like any others. That doesn't douse the flames, though, because when the "U.S. versus Them" debate sparks up again, things heat right back up. For this week, Herlings' incredible performance is an undeniable victory for the European side, but the battle will go on and on, again and again (remember, Eli Tomac swept all four motos of the USGPs in Charlotte and Glen Helen just last year, and Cooper Webb outdueled Herlings in MX2 at Charlotte. A rematch looms at WW Motocross Park this weekend.)
The trouble is, while Herlings' win is going to get pinned as a "What does this say about the GP riders compared to the U.S.-based riders?" it really is, in my opinion, more like Herlings against everyone. Because other GP riders have tried this before, but not with this kind of success.
2. The Parallels
Don't let the anti-U.S. press trolls tell you people in America were doubting Herlings coming into the race. Herlings is a world-class rider and many, many people thought winning was a possibility for him as soon as he showed up. American fans were all over him on Friday looking for selfies and autographs. They know the dude is fast and after the last few Motocross of Nations, it would be silly to think a top-flight MXGP rider couldn't compete at the front over here. The shocking part was not the win, but the way he did it—not the 1-1, but the last-to-first charge, the two seconds faster practice time, and the rest.
And that's because no one else has ever done that. We've seen some great rides by visitors. In fact, it's pretty common. Clement Desalle showed up for Unadilla in 2010 and nearly won the race, battling Ryan Dungey to the end and taking second. He also got a pair of sixths when he raced Thunder Valley and Tennessee in 2013. Kevin Strijbos joined him for those races and finished ninth and seventh. Sixth is where Gareth Swanepoel, a GP veteran at the time, finished when he tried Unadilla on a factory Kawasaki in 2009. A variety of top GP riders have also tried Southwick, like Joel Smets, who led a bit of Southwick in 2001 and ended up sixth overall, and sand master Marc de Reuver, who finished third in the first 450 moto at the Wick in 2008.
The great Stefan Everts even raced one AMA National, Unadilla in 1997. He was right in the mix to win it, but a crash in the second moto left him with 3-5 scores and fourth overall.
These are all great rides, but they're not wins. We enter rare air here.
3. The winners
Jean-Michel Bayle is the pioneer of all things modern when it comes to international racing. By the late 1980s, Team USA had a massive Motocross des Nations win streak and no foreign-born rider had even sniffed success in modern supercross. It seemed crazy to even think a European could beat the Americans at their own game. Bayle, however, was an all-time talent, and came along at just the right time to flip the entire power structure of the sport. Reed, Musquin, Roczen, and more owe a debt of gratitude to JMB—he showed the industry it could be done.
Sadly, Bayle is underappreciated these days because he retired early, so his name doesn't come up in the record books and historical conversations as often as it should. Just know this: anyone who was around during his three full seasons in the U.S. (1990-1992) will tell you he was as good as anyone—ever.
Bayle, after winning the 1988 125 World Championship, came to the U.S. in early 1989 to learn some supercross before heading back to the 250 GPs. He also raced the first round of the '89 250 Nationals at Gatorback—and won it. After he went back home and won the 1989 250cc World Championship, he came back and raced the Unadilla 500cc National and won that, too. It was amazing and stunning. Bayle even ran "Star Buster" as his butt patch at Gatorback, and those words rung true.
You know what, though? He won Gatorback with a 1-3, and Unadilla with a 1-2.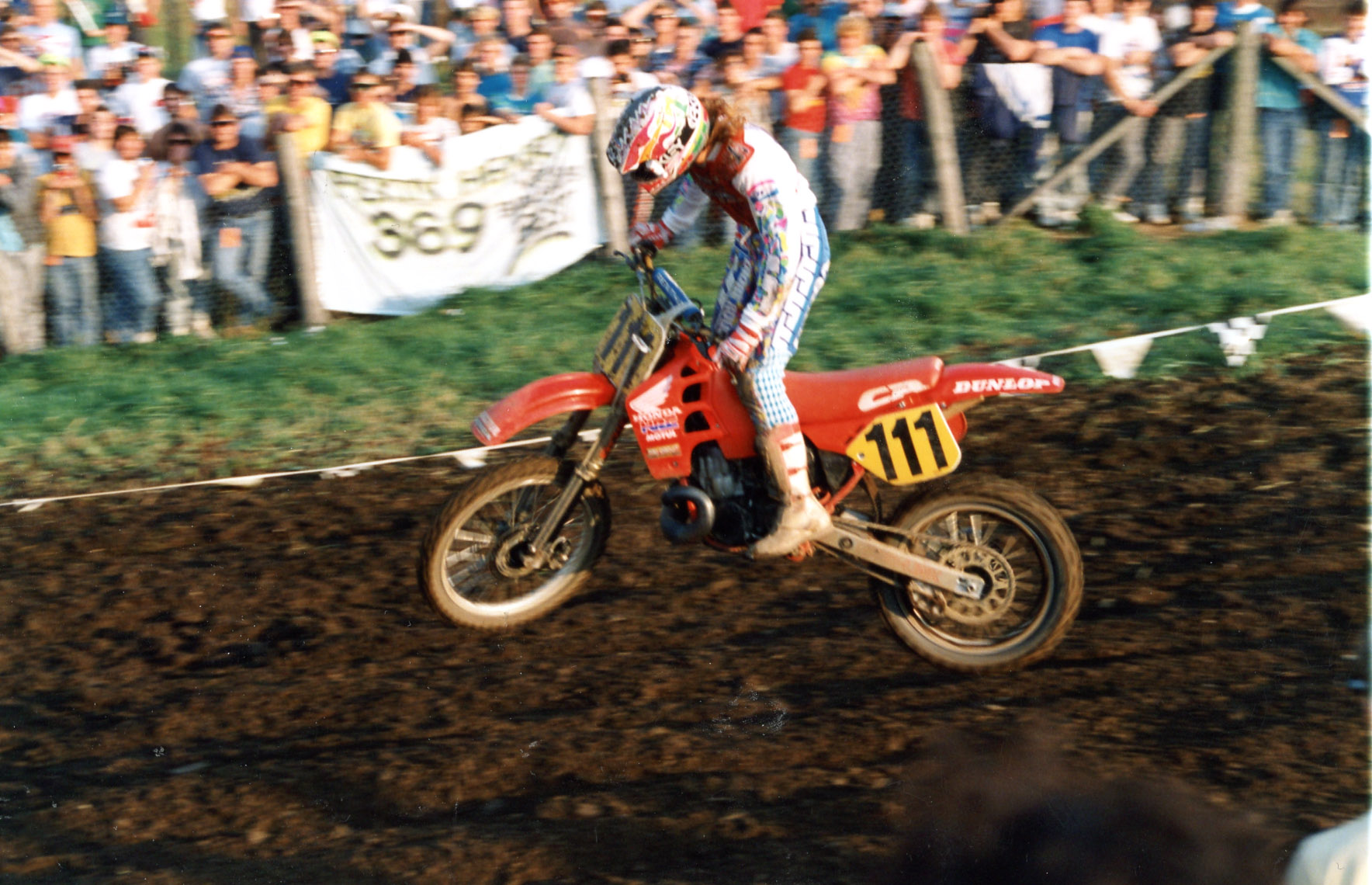 4. Coulda Shoulda
South African Greg Albertyn was the next to follow Bayle's path. Coming off of three-straight World Championships, he moved here in 1995. Albee got all banged up in supercross, but was ready to show what he had when the AMA Motocross Championship kicked off at Gatorback, immediately grabbing the early lead in 250cc moto one. He had a hellacious battle with defending 250 National Champion Mike LaRocco and finished second. In contention again in moto two, trying to win the moto and the overall, he broke a wheel and DNF'd.
5. Sweeps
That leaves us with two riders and two rides. Grant Langston came to the U.S. full-time in 2001, fresh off the 2000 125cc World Championship. His first National was the Glen Helen opener, and he went 1-1. That's a heck of an AMA Motocross debut, but Langston was at least living in the U.S. full time by then, and this was in the 125 class.
There's really only one ride we can find that compares to Herlings. In 1999, France's Sebastian Tortelli moved to the U.S. with two World Championships in his bag, including the 1998 250 title. Like Albertyn, supercross was a bit of a struggle, but he was ready when the Nationals kicked off at Glen Helen. Glen Helen had a concrete start pad back then, and Tortelli had never experienced that, so his starts sucked in both motos. That only helped add to the lore, though, because he ripped from about 30th to first in both motos.
In the first National he ever raced, Tortelli went 1-1, through the pack, and in the premiere class. That's the closest comparison there is, but remember Tortelli was a full-time rider in the U.S. that year, not a weekend visitor like Herlings.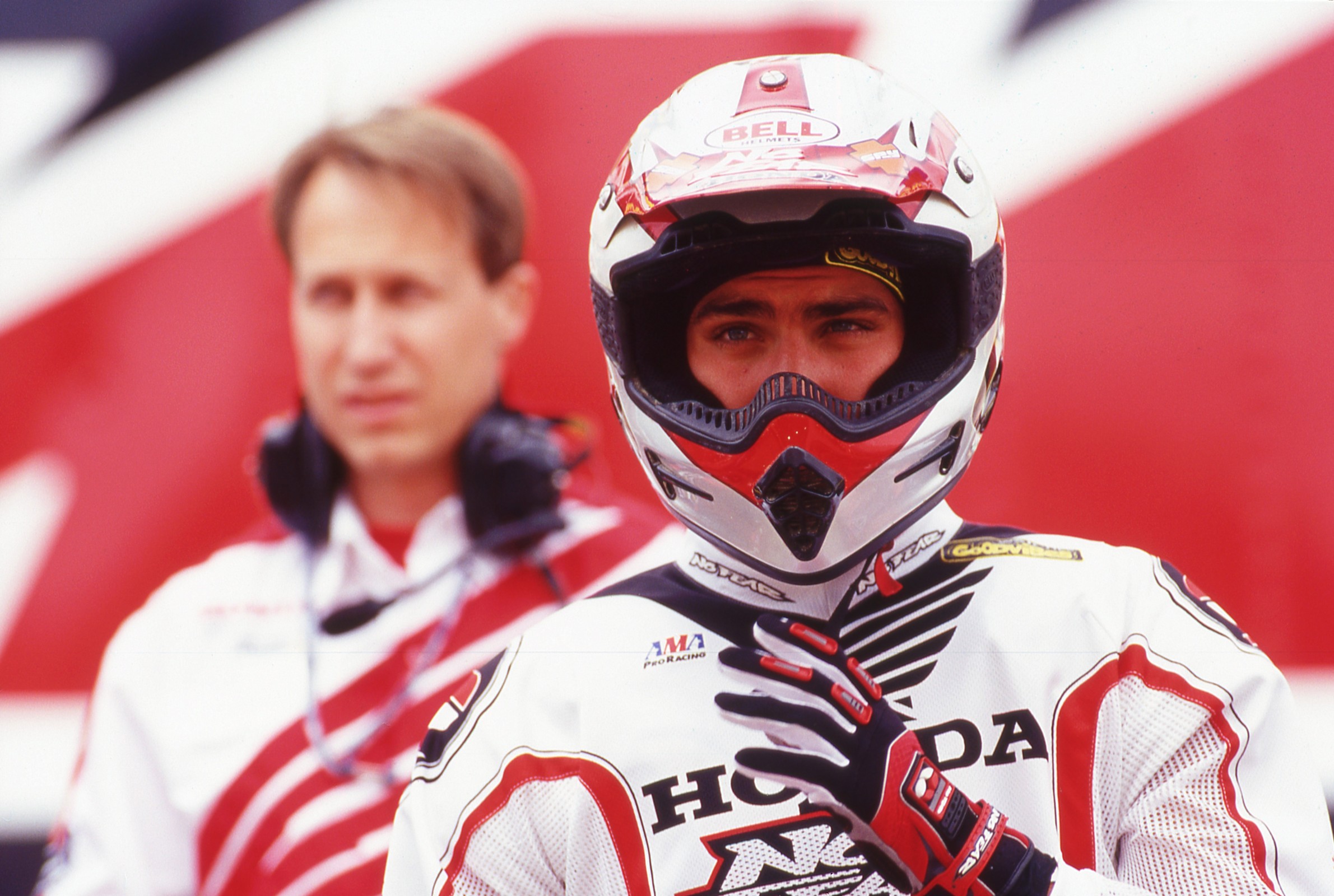 But hey, bench racing is full of caveats. Had Musquin not crashed late in the second moto on Saturday, Herlings might have recorded 1-2 scores for second overall, albeit last-to-second.
The record books now show Herlings with a 1-1 in his first-ever crack at Lucas Oil Pro Motocross, which is something many top-level GP riders have tried, but haven't been unable to do. Thus, he shifts the debate beyond "U.S. versus Them" but instead to "Himself versus Everyone" who has tried it before (although surely many are still arguing the other point).
One can only wonder what the Racer X Vault http://vault.racerxonline.com/ might look like if the name Antonio Cairoli appeared in it, even once. The debate continues….