Unadilla Motocross
New Berlin

,

NY
Unadilla
Lucas Oil AMA Pro Motocross Championship
Ten-five scores and ninth overall were not what Monster Energy Kawasaki's Eli Tomac was probably looking for on a muddy day at Unadilla, but he remains in control of the 450MX standings with 27 points on Blake Baggett, and 31 on Marvin Musquin. After the race our Steve Matthes caught up to Tomac to talk about a muddy day, and also his thoughts on bowing out on the Motocross of Nations this year.
Racer X: I was talking to Mikey [Williamson, Kawasaki crew chief] there. The first moto, vision issues really held you back more than anything. I was waiting for the Eli Tomac charge, but you just had no tear-offs.
Eli Tomac: Yeah, moto one was not a great start. That's from the get-go; you've got to have a good start. Didn't get that start and in today's conditions it was tough to make up time before the whole downpour came anyway. I had bad vision at like lap five or six.
But you grabbed all your tear-offs by accident?
I grabbed all my tear-offs and then it was no good. Then the rain came. Ended up losing one or two positions while I was in the crazy mud, in the craziness. Then moto two that was really survival.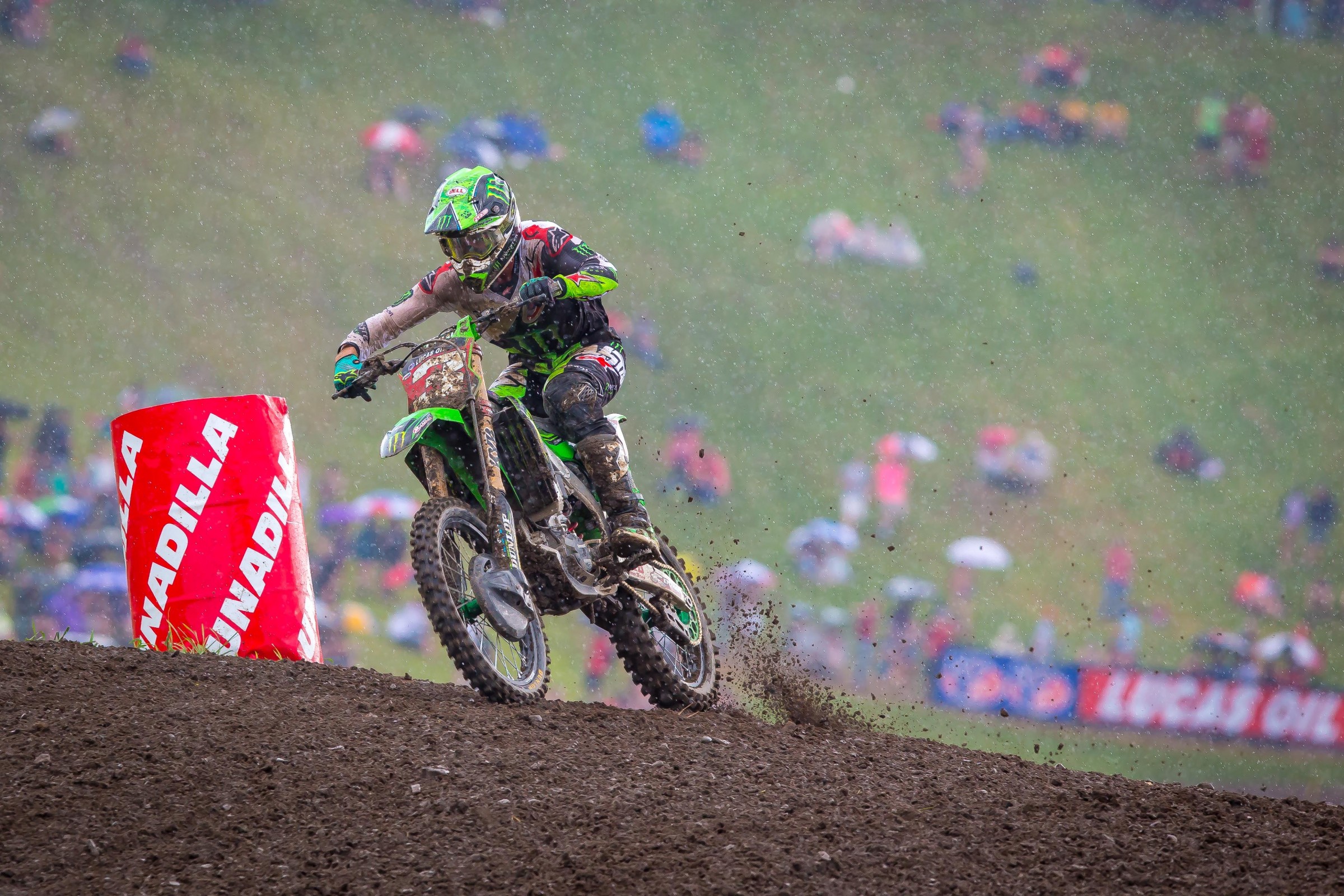 You've got to be all right with that finish [fifth], with the start and …
I was like, man, [Blake] Baggett just took a big chunk out of me in that first moto, but then now we're at a point where Marvin [Musquin] took a couple of big chunks out of us. It's coming down to the wire. At least Baggett making that big chunk, in the second moto also, this was kind of a wash there. It was kind of a survival day, but it's a day I'd like to forget.
Even in practice, you've put in some great rides here. I think you destroyed everybody once or twice. Ninth overall in practice when the track looked pretty mint, so just not your day to start off even practice.
I thought that was a little bit weird, too. This is a place I normally excel at and it didn't happen today.
Let's talk about Motocross of Nations. You probably don't want to, but I've got to ask you. I get it. I wish you were going, but I get you bowing out. If you went, you'd have a week or two off, and then it would start right into Monster Cup and testing. So, I get it, but some fans don't. Has it been rough for you?
It has been a little bit rough. I have pretty thick skin. I normally don't let things get to me, but deep down inside I am pretty proud of my country, so the farthest reasoning for not going for me is having a lack of patriotism.
Do people forget you rode twice?
I've ridden twice, so if you want to talk about serving [laughs], I've served twice.
I feel like people forgot that you were there and you rode your balls off and you were mad and pissed.
Did massive supermans and laid it out on the line for the country. Really it's trying to have an extended career and not being burned out by 25 or 26 years old and having a season that goes all the way through October, and then before you know it you're right back at Anaheim 1. I've said it before, but you've got to have a little bit of time to refresh.
If the race was the second week in September, one week after Jacksonville, would that have changed things?
Totally. I would be on it because I would just stay in my groove. It'd be another week or two but when you add in four or five weeks and then you go to Monster Cup, that's a very serious race now. We take that very seriously, not just like an off-season race. We want to be ready for those situations. It's such a sticky situation. It's tough to even say anything.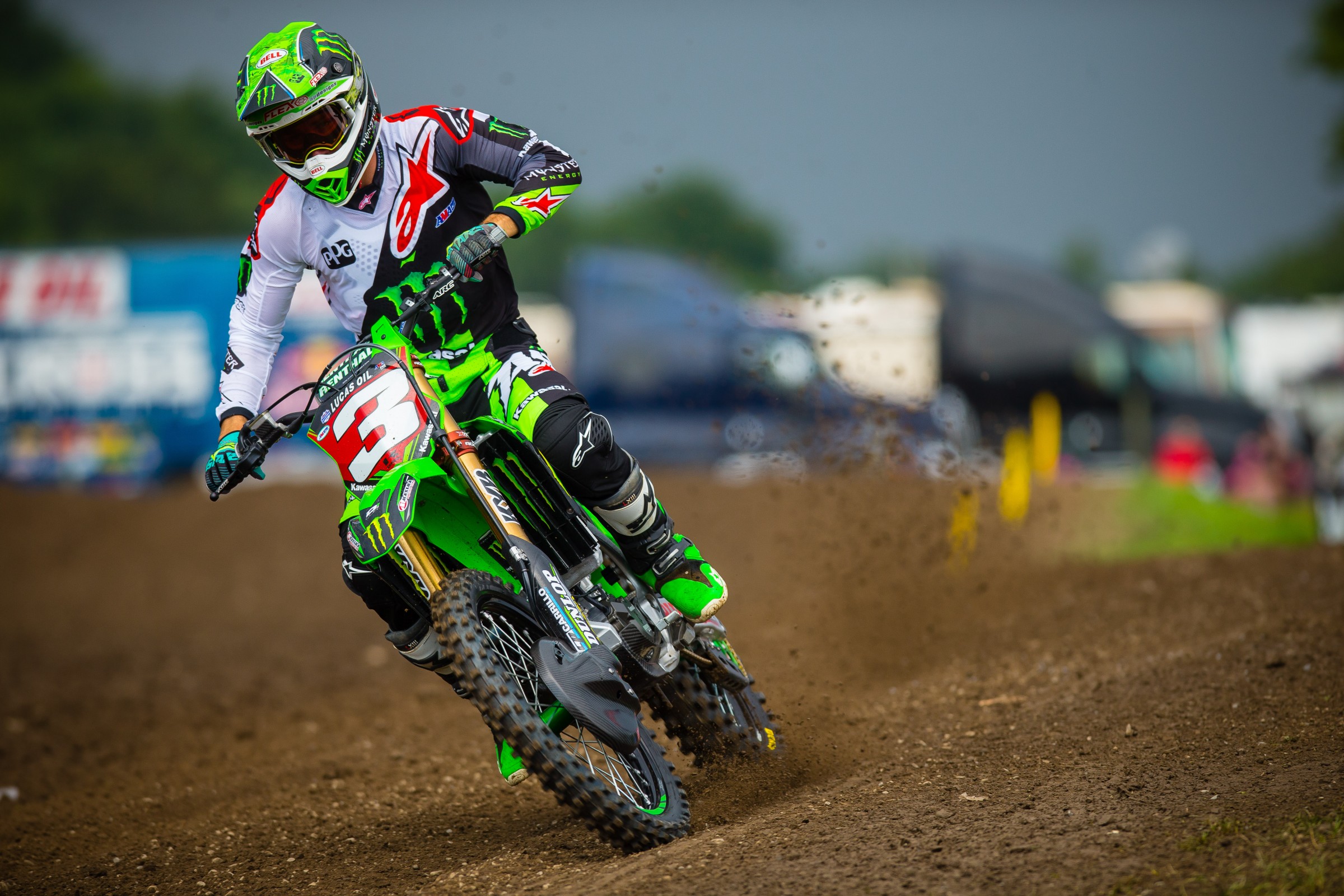 It is, and I think people have got to realize week in and week out … look, I'm a tubby journalist but I'm here week in and week out flying, leaving work—these people that have regular jobs are screaming about it, but they're not going on the weekends. They get weekends off. You never stop working. None of you guys do, and something's got to give.
Something's got to give, I guess, or you see riders retire at 26 years old like the past three badass dudes have. I would say Dunge [Ryan Dungey] is pretty young. [Ricky] Carmichael won everything, but I would say he was pretty well burnt at 26. Even [Ryan] Villopoto. Problem is guys get enough money and they're over it. I do want to have an extended career, personally. I want to make a certain number. So, it's not that I'm not loving riding motorcycles, but you've got to have a little bit of time off to really keep your head on straight.
You're also a guy I think, I don't know you that well, I think you have outside interests in this life. You like hunting. You like to ride your bicycle for fun. It appears you have a little bit of a life outside of this thing.
I do have a life. I don't share it all on my social media and tell everyone about it, but right now in my position, this [racing] obviously is the priority for sure.
Is it one of those things where you shut your social media off for a while?
Yeah, shut the social media off and just move on and just try to really—it sounds selfish, but you've got to worry about yourself really at this point. Can't make every single race.