East Rutherford, NJ
East Rutherford (New Jersey)
Monster Energy AMA Supercross Championship
Anything special happen at the New York City Supercross? Wow. What a race we saw on Saturday night and if Feld Motor Sports is shopping for a TV deal down the road, just load up this past Saturday's race and start counting the dollars. This thing had everything from great racing to drama to hostility to a guy being dragged down a straightaway. It was simply incredible in every way.
Firs though, the name. I know Feld wants to call it "East Rutherford SX" because that's the county name in New Jersey where the stadium is and they probably got a deal to rent it, but part of that was to give the county some nice PR. I must have missed it when the East Rutherford Giants won a couple of Super Bowls a few years back. And I might go with New Jersey SX but the stadium is where the NEW YORK Giants and NEW YORK Jets play. In the end, the supercross is in East Rutherford, New Jersey, because of New York City being located right next to it. That's why it's there so don't fool yourself. The citizens of Newark aren't exactly packing MetLife Stadium, you know? I asked Jason Weigandt, who's FROM NEW JERSEY, what to call it (you know like how the media is asking Native Americans about the Redskins nickname? It's just like that.) and he said that New York City is why the stadium exists, so even though it's in Jersey, it's the New York Supercross to me. The native Jersey son has spoken.
[Editor's note: There are also people who claim the Statue of Liberty is actually in New Jersey, also. Yeah, I'm sure that was the plan. — Weege]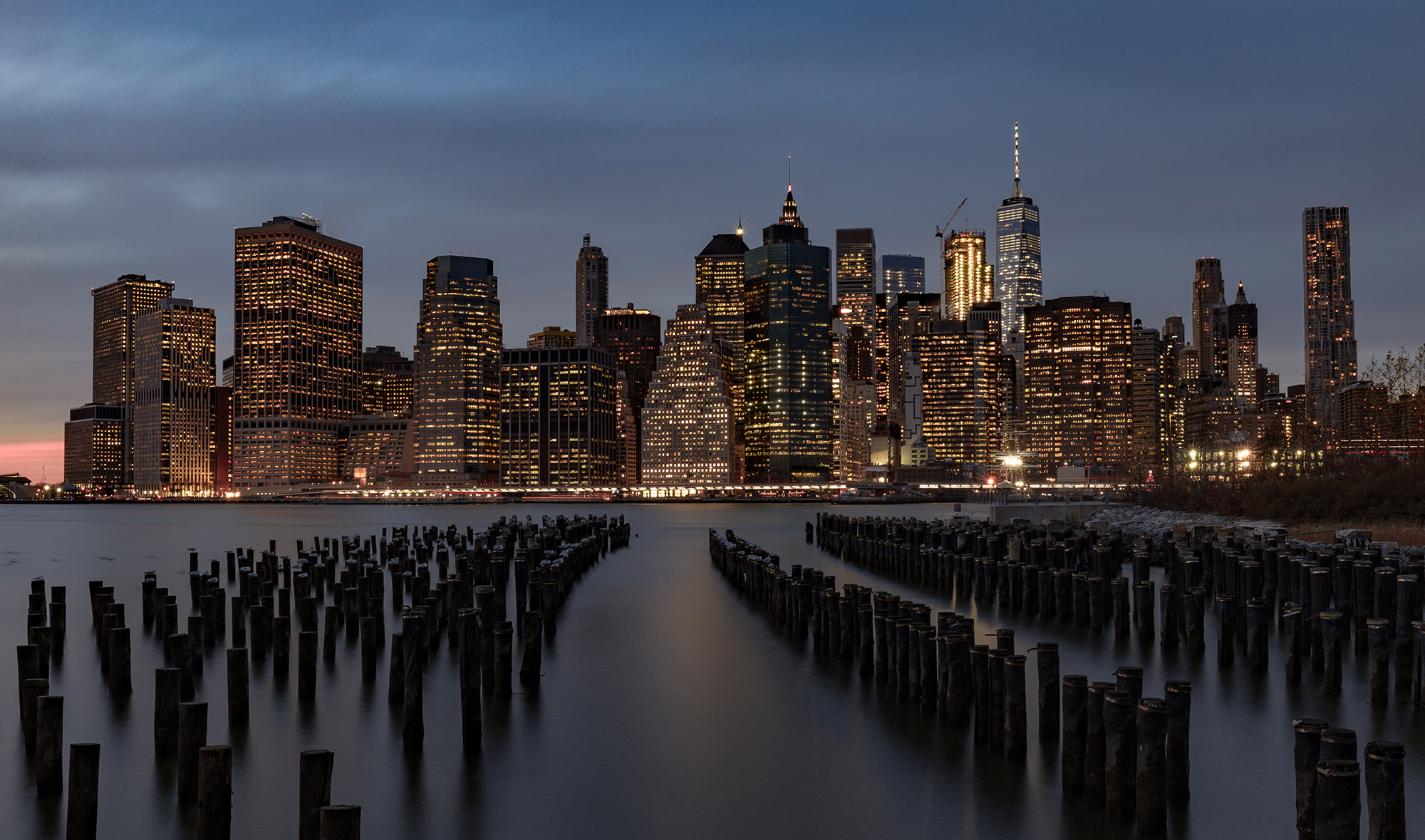 I know Red Bull KTM's Marvin Musquin said it was "frustrating" to lose the main event to teammate Ryan Dungey and no one, from Marv to team manager Roger DeCoster, was saying anything silly afterwards about Musquin losing the lead to Dungey on the last lap but I think we all know that Marv slowed up, rode into some ruts and hung a left to allow Dungey by, right? If you do not think this was intentional, I suggest you hit an eye doctor ASAP. Dungey came into New York trailing Monster Energy Kawasaki's Eli Tomac by three points and this being the penultimate round, he needed as much help as he could get.
So Marv pulls over, takes second and gives Ryan, his teammate, his training partner and most importantly, his friend, the win and the three extra points. It seems like a lot of you—from texts, emails, and tweets I've received—are mad about it. This is perfectly okay in my book. It's not a team sport, but in times like this, it is.
We've seen it time and time again over the years (Cooper Webb "stalled" his bike to help Jeremy Martin out a couple of years ago) and it's part of racing. It's why KTM spends all that money to go racing—to win championships for riders on orange bikes. By the way, I know KTM didn't get anything out of their third rider, Trey Canard, this year but props to them for signing a third premier rider in the 450 class—the only OEM to do that. Maybe this is their karma?
And to the outraged, the three points probably aren't going to matter anyways because Tomac, after taking the lead, lost his front end and could just never get it going. This was the complete opposite of the Salt Lake City charge to the front. On a tight, tricky, rut-filled track that seemed like you could only push it so much, Tomac about crashed three or four more times in trying to come up from the back. Eighth was the best he could do and that was a bit of a shock.
The gap between Dungey and Tomac is nine points with one race to go and it would've been six without the help from Musquin, that's more than enough for Dungey to clinch his fourth supercross title. Heck, even if Tomac wins this weekend you think that Dungey, a rider that's come from basically last multiple times this year to fourth, is going to get fourth or worse? Stop it. Tomac needs an injury or a mechanical to get this title and I need to plant a money tree. Either of those things happening is slim to none.
People are upset at the move and people are also upset that Musquin and DeCoster lied about what happened and some people sent me the AMA rule that states no race shall be fixed or predetermined by competitors hence the deception by KTM. I don't believe this would fall under this category. But whatever, I don't need them to confirm what happened to me anyways. I don't need someone to tap me on the shoulder at nightfall and tell me the sun went down. Whatever they said is irrelevant to me. So I don't quite get the outrage there either.
Ben LaMay just admitted he pulled over for his teammate, Jace Owen, recenty in Amsoil Arenacross, and I don't see anyone penalizing him there. What if a rider tweaks an ankle and pulls over for his teammate? Marv didn't make any determination before the race what he was going to do, he didn't know he would be in second, with Dungey leading, make the pass for the lead and then let Dungey by. Having a master plan before the race and doing exactly what the plan was (and good luck proving what said plan was going to be) would be what that rule was inferring. At least to me anyways.
Props to Marv for doing that, props to KTM for employing riders like Marv who are good enough to win races and challenge for titles (after all, some of the other teams have enough money for one "great" guy and then a teammate that's not able to win races) and everyone just please calm down.
Marvin pulling up on Dungey, challenging and then passing for the lead was very unexplainable at the time but I suppose in a prideful way he wanted to show that he could win the race. I'm sure that KTM will pay him his full win bonus because of what he did. But man, that was surprising!
But seriously, what happened to Tomac? As stated above, he just couldn't get it going after he fell. Who here didn't think he was just going to run away with the race after getting into the lead? Please put your hand down Mr. and Mrs. Dungey. We just all expected Eli to race off with his 10th win of the year and stretch his points lead out to six. But man he took a long time to get going after the fall, and then he made a bunch of mistakes out there that could've sent him to the ground again. He then backed it down and took what he could get and that wasn't good.
I checked with the Kawasaki people afterwards about whether he hurt himself or damaged the bike in the fall, but got no confirmation of either. It was just a track that he wasn't feeling and couldn't go his usual Warp 9 speed. That happens from time to time. Sometimes the easiest answer is the right one. Win or lose, Tomac's had an incredible season and if he wins this weekend he'll have the most single season wins without a title in supercross history. I doubt he'll tell his grandkids about that though.
I spoke to Jordon Smith afterwards and asked him about pressing on a track like this and he gave me an answer that made me think about what was happening to Tomac as he pushed hard to catch up:
"…by the end of the race trying to do the bigger jumps and stuff, the triples and the rhythms, you're just taking out half the face with your pegs and just squeezing as hard as you can so it doesn't rip your feet off. At any point any one of us could have done that and went down. I had a few endos where I just was wide open the whole time in the air, just holding on for life."
Ladies and gentlemen, this is supercross!
Please don't give me this crap about the "pressure" of a red plate caused Tomac to ride like a shell of what he had been doing. This is a guy that beat Ken Roczen for a 250MX title, won a 250SX title, and had some amazing rides for Team USA at the MXoN. Tomac knows pressure and has always come through but this time he doesn't ride that well and people say it's the "pressure" of the red plate. Give me a break.
[There's a "pressure" blemish on Tomac's resume from the 2013 Salt Lake City Supercross, when he finished sixth. There were apparently some bike problems for Tomac that night. The next weekend, with even more pressure at the Vegas finale, he pulled off a come-from-behind charge to win the race.]
I've said it all series. Rockstar Energy Husqavarna's Zach Osborne has been the best rider in the 250SX East Region. I know Monster Energy/Pro Circuit Kawasaki's Joey Savatgy had the points lead and Troy Lee Designs/Red Bull KTM's Jordon Smith was ahead of him in the points, but Osborne had the most wins and was able to move through the pack seemingly whenever he wanted to. In New York he was fastest in both practices and then overcame a terrible start to win. He was amazingly fast working through the pack using some creative lines, and simply, just more corner speed. He went right on by Savatgy, Smith, GEICO Honda's Christian Craig, Yamalube/Star Racing Yamaha's Dylan Ferrandis and he would've gone by whomever else you wanted to put out there. He was that good.
Wacko Zacho went over to Aldon Baker's program this past off-season and it's paying off for him in spades I'd say. We had Baker on the Pulpmx Show and I asked him about working with Osborne.
"I didn't know too much. I did my research on him a little bit, because I didn't know what he did in Europe and kind of the whole scenario. But what an impressive guy. His approach, his commitment to himself, he'll do more than even what I want him to do, which is hard to find," said Baker, who's worked with Ricky Carmichael, James Stewart, Ryan Villopoto, and Dungey. "Commitment, his attitude … I've not yet seen the guy with a bad attitude. It's impressive. Almost sometimes I think, 'Man, I don't know if this is just really a bit of a dream.'
"But what a top-notch guy," continued Baker. "Like I said, he does everything to the T. He's always prepared to do more if needed. His attitude, even when he had that rough episode where he lost so many points with the front wheel issue—the way he kept composure and approached it. I couldn't have asked for a better scenario with an athlete. Very proud of him. He's honestly a pleasure to have around. A great benefit to the group that I have."
Savatgy finished third on the night, but he once again had a crash when he was just riding all by himself in second. I can't figure this new trend that's been striking Joey. It's as bad as JT's haircut or acid wash jeans. Savatgy's concentration seems to wander or something, which hasn't been an issue for him in previous years. He's left some serious points on the track with these unforced errors.
But what cost him the most points was just taking off from the other lane where his bike was after the crash. I know your adrenaline is pumping, you're freaking out and all that but you've got to be smarter. If Joey had just rejoined the race at the spot he left and not cut out approximately seven seconds, he'd be right behind Craig in sixth. And I like his chances to get CC and finish fifth. And maybe his buddy Adam Cianciarulo pulls over for him and he gets fourth. As it was the move cost Joey five spots and he was put back into eighth.
I was very surprised at the penalty and I know the rules are right there in the rulebook, but we've seen so much variation from penalty to penalty that I didn't expect it to be so harsh. Remember everything is at "the discretion of the race director." If you had said that he would be put back to right behind Craig, I'd understand that. If he loses this title by less than four points, Savatgy will be ruing the day he decided to just go straight.
With the penalty Smith now has the points lead by one and Savatgy and Osborne are tied. How awesome is this East/West 250SX main event going to be this weekend? I can't wait to see what happens and if you're already upset about team tactics with this Musquin thing, get ready to be outraged after this weekend. I think whether it's the Pro Circuit guys, TLD guys, or even Marty [Davalos] on Rockstar Husky, we'll probably see some help given to one of the three main guys. And that's perfectly fine.
Jason Anderson scored his third straight podium finish and led his first lap of the season before washing out. It's got to be frustrating for a dude that won twice last year (granted one win was given to him when Dungey jumped on a red cross) and ended the season with seven podiums. Still, this marked the fifth podium of the year for the #21 (to go along with six fourth place finishes!) so he's ending the season strong.
Dean Wilson was fast all day in qualifying and had a terrific battle with Cole Seely in the semi race. In the main he ended up 10th yet again, but it wasn't for a lack of trying. This weekend Wilson actually got a decent start! His starts have been absolutely terrible either on the Yamaha to start the year or now on the Husky. Dean even got Jeff Emig, who was always a great starter, to help him out recently!
Adam Cianciarulo had a decent race despite suffering from some sort of stomach issue during the week that made him poop his pants while riding on Thursday before the race. AC won the heat but told me that he knew he didn't have 15 minutes plus one in him after he won the heat. So all things considered, not a bad night for Adam.
New York marked the debut for GEICO Honda's Cameron McAdoo, who was signed away from the Smartop/MotoConcepts team after Daytona, but then had to let a cut on his hand heal before getting back to racing. I thought that, considering it was just his fourth supercross ever, he looked pretty good. Got good starts, rode within himself and matched a career-high with a ninth.
He's well on his way to being a seasoned pro, because when I asked him what he thought the difference was from his GEICO machine and his MCR machine he said: "MCR's bike was great and so is GEICO's. I'm still getting used to the GEICO bike. They are different, and different in their own ways. The engine is different, the suspension is. Just everything is different. But they both build a great motorcycle."
So, yeah, we're still not sure. Both bikes are great, though!
I've heard that the format for the races will be switched around next year with either no qualifying at night or they'll be no semi races like a few years ago depending on who you talk to. I think that'll be a shame if they took away semi races or LCQs because often times that provides some incredible racing. In NYC we had Dakota Tedder just blasting Alex Ray and Ronnie Stewart off their bikes with Stewart then riding backwards in the whoops to get back onto the track! Then there was AJ Catanzaro returning the favor on Tedder in the last turn with both guys going down.
In the other semi we had Tyler Enticknap passing Deven Raper with Raper getting collected into then back wheel of Tyler's bike. The #723 was 20 feet or so away from his first ever 450SX main event but there was a human stuck in the back of his bike! What heartbreak. In short, these semi races were AMAZING entertainment and I need to see more privateer island battles in 2018, please.
Thanks for reading OBS, appreciate it and we'll talk soon, ok? Email me at matthes@racerxonline.com if you want to chat about NYCSX or anything else really.