There I was, staring mindlessly into the distance, leaf blower in hand with the throttle pinned, mentally disengaged and completely unware of the cloud of dust billowing through my patio door and coating the interior of my kitchen. These mental lapses happen more often than I'd like to admit. My wife blames these moments on the generous amount of beer I usually consume during an afternoon of otherwise unexciting yardwork. She might be partly right, too, but deep down I know better. It's all Maxima's fault.
Maxima's Super M, to be exact.
As a moto enthusiast, you've probably had these kinds of moments too. The ones where you suddenly find yourself completely unattached to whatever situation you're in or conversation you're having. I'm talking about triggers, and not the ones that make you want to step outside for a smoke.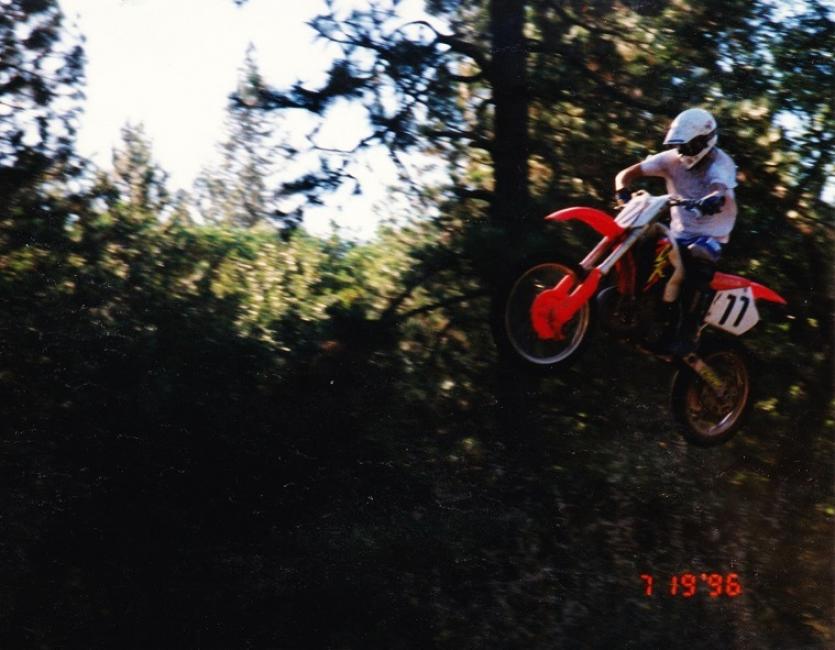 Enthusiasts are never completely off the bike, and no matter how long it's been since we've ridden, it doesn't take much to transport us back to our best races, most epic desert rides, or even a killer bench-racing session that took place on the tailgate between actual bar banging. There is no shortage of triggers, and whether it's the sound of a dual-sport ripping away from a stop sign, a song from your favorite moto video blaring from a passing car, or the sight of those dirt banks built up under freeway overpasses that all moto heads know are actually tabletops (seriously, does Dirt Wurx build those things?), you don't have to look, listen, or smell very far to be affected by them.
For me on my patio that day, it was the intoxicating odor of Super M two-stroke oil coming from my leaf blower that yanked mind from body and whisked it away to the land of moto's past. For a few glorious minutes, I was back on my 1993 YZ125 that I'd saved up for during my entire fourteenth summer, not spending a dime of the wages I earned working in the women's dorm maintenance department at Pacific Union College. (Yes, I actually had that job, and no, it's not nearly as cool as you'd imagine—think snaking toilets and pulling huge hairballs out of vacuum cleaners.)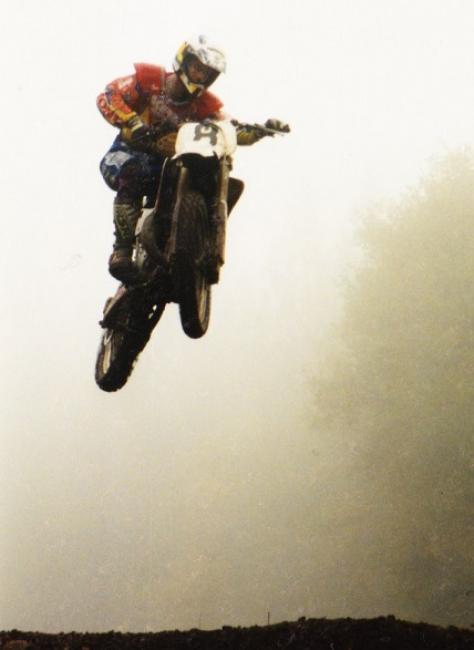 My brother was back in town visiting from college, and we arrived at the track, located in a friend's gigantic back lot, just after dawn. It had misted for a few hours just after midnight, transforming the slightly damp dirt into a perfectly blended batch of Betty Crocker's finest chocolate cake. As I fired up my Yamaha, the crisp morning air filled with the smell of burning Super M, and without a word my brother and I rolled onto the track and got down to the business of brother versus brother. We battled for hours, and to this day it's still one of best times I've ever had on a motorcycle. Just me, my brother, motocross, and the smell of Super M.
The beauty of these triggers is, not only are they everywhere, but there is no statute of limitations on them. No matter how many days, weeks, months, or even years it's been since you've launched a triple, shredded a virgin dune, or blasted an endless, winding single-track through a damp pine forest, you're only a trigger away from going back.
Just try to remember to shut the patio door first.
Are there certain things that always remind you of riding? Write us at online@racerxonline.com.