Tomac Breaks Collarbone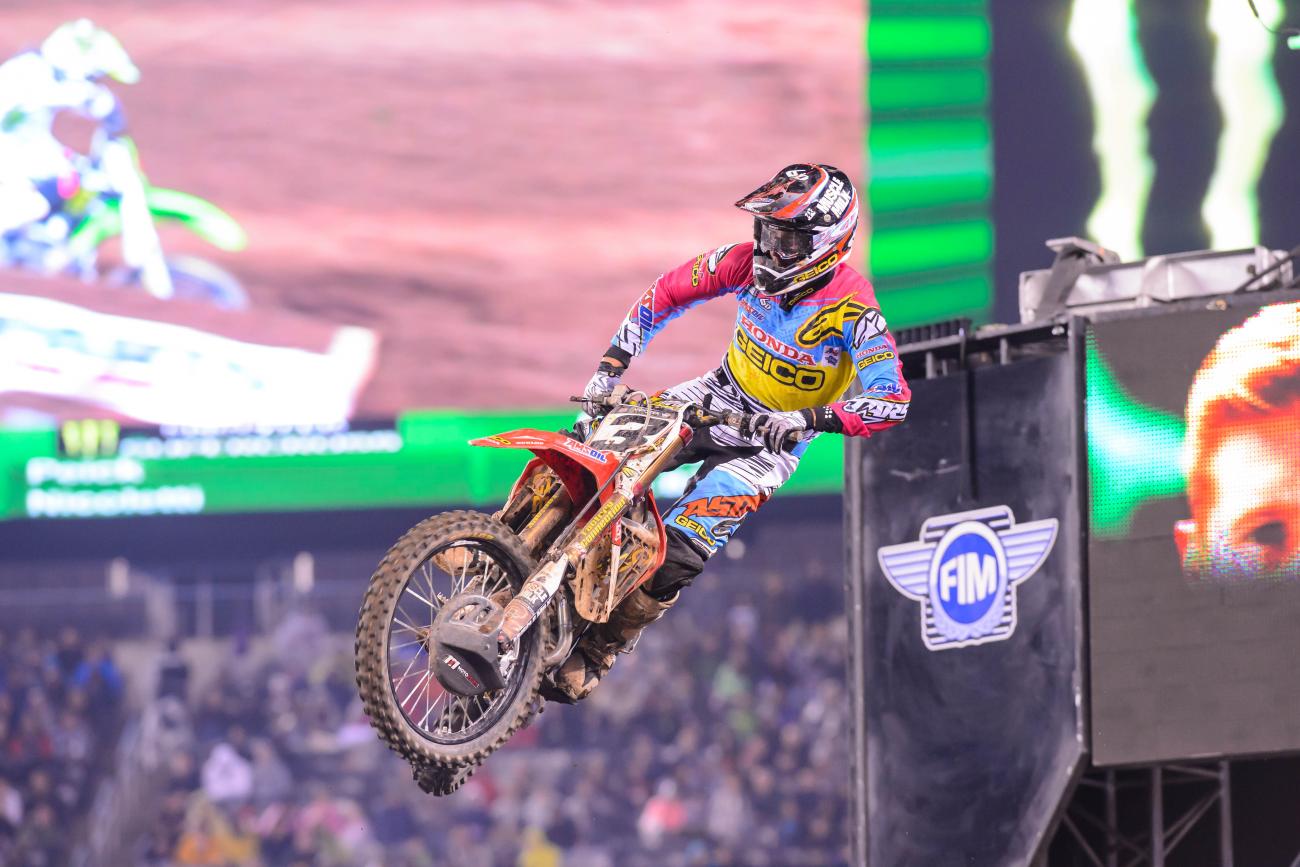 Darn it! Bummer news from the GEICO Honda camp, with news via this @FCHonda Tweet:
Unfortunate news about @elitomac. Today he broke his collarbone and will not be racing in Vegas this weekend. Stay tuned for his return.
We talked to a source from within the team that indicated that it's a simple break, which could make the healing process simpler. Eli will be consulting with doctors over the next few days to determine the best course of recovery, and after that we should have a better idea of his timetable to return. (But of course we're hoping it's by the time Glen Helen comes around). Get well soon, Eli!