Qualcomm Stadium
San Diego

,

CA
San Diego
Monster Energy AMA Supercross Championship
Today's GEICO Honda Factory Connection team is the model of a professional, well-supported, well-funded effort. They have won the respect of the industry and their outside sponsor alike, and are on solid ground for the present and future.
But the principals behind the team know what it's like to be on the other side—and luckily, the sport was big enough to save it.
Specifically, the team's support from GEICO is not the result of a special hookup or inside deal. GEICO saw the motocross and supercross market as a place they needed to be, and the insurance giant has since done research—creating good, hard data—to prove they were right.
There was a time when team co-owner Jeff Majkrzak feared the results such research would bring. Now, he sees it as liberating. GEICO says the numbers add up, so the team can count on their sponsor staying for the long haul. Is this sport big enough to really draw the kinds of outside help it needs? GEICO has data to prove it.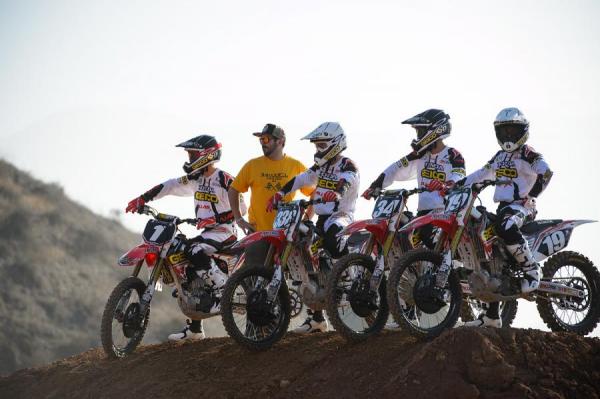 GEICO Honda Factory Connection is a well-respected team in the pits.
Simon Cudby photo
"I'd be lying to you if I said we weren't very nervous when this measuring process started," says Majkrzak. "But the fact that they started measuring it, we got the reports, and we saw the missed opportunities, we modified our program. Now, we're not worried."
Measured within the right demographic, of course. GEICO was already well invested in motorsports, so supercross became a natural extension of that. Specifically, GEICO likes the young demographic of this sport, because research shows people rarely switch insurance companies. Once you're in, you're in, so GEICO knows tapping a customer about to purchase their first car, truck, bike, boat, ATV or RV is key to holding them for years, decades, or for life.
But they needed to know for sure. GEICO puts all of their programs through an audit process, including media research via Joyce Julius, a well-known Michigan based firm. With this audit, GEICO can literally measure the amount of exposure their brand gets via the sport—from TV ratings and press clippings to stuff posted right here on this site—and then compare it to the dollars that they're spending.
"The Joyce Julius audit is important, but it's just one of many pieces of our report card," says Majkrzak. "There are many elements to measuring the value of a sponsorship, some subjective and some objective. The media value from the audit is certainly not a perfect science. However, it does use a standard protocol that is applied in the same way they measure NASCAR, NHRA, and their other motorsport sponsorships. So to that extent, we can at least compare how we perform. In our case, it's very good."
Last week, Coy Gibbs mentioned how simply getting companies to know the sport existed at all was the biggest obstacle to sponsorship. Due to this, an overwhelming number of deals in this sport start when an enthusiast within a company decides to provide some backing. That's great at first, but it puts the entire program in jeopardy if that person leaves, or is promoted, demoted, fired, or reassigned. The Factory Connection team found this out the hard way via its old deal with Samsung. An exec was into the sport and came at the team full-bore. But when he was reassigned, the sponsorship vanished.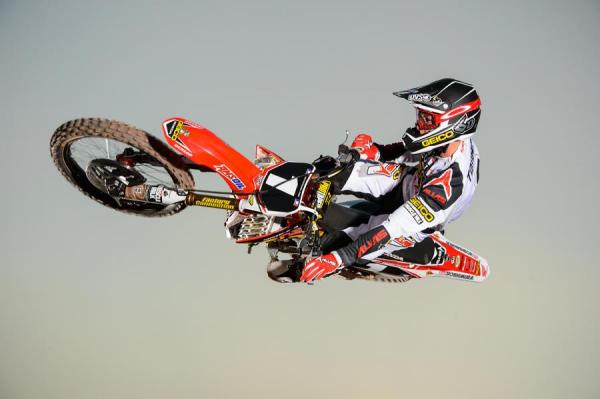 Eli Tomac and others have come through the GEICO Honda amateur program and have seen a lot of success in the pros.
Simon Cudby photo
"We've had three management changes at GEICO over the last five years, and each time it hasn't been a problem," says Majkrzak. "It's not someone's personal interest, it's a sponsorship program that is financially justified.  We had no idea where those numbers would be, but now that I've seen them, we know it works."
They've seen the other side, making desperate year-to-year deals and hoping it works. They've gained and lost sponsors like Samsung and Sobe No Fear, and, one season, a deal with Torco Racing Fuels only made it halfway through the year. Majkrzak is quick to thank two pillars of support, Honda and Amsoil, for stepping up when times were tough. Now, they hope to never be in that spot again.
"Knowing the sponsor is there for the right reason, and not just because of an enthusiast in the company, it allows you to do longer term planning," he says. "We can plan three to five years out. In our case it's allowed us to build an amateur program."
GEICO Honda's amateur plan is now a gem, developing the likes of Trey Canard, Justin Barcia and Eli Tomac, which helped the team win races and titles, which of course creates more exposure, and better returns for their sponsor. The team has been on the other side of that, too, bidding for talent and hoping that it pans out—and then hoping the sponsorship money follows.
"It's a vicious cycle, and it can suck you in and spit you out," says Majkrzak. "I think the lesson we've learned is, if you swing for the fences, you can hit a home run, but you can also put your entire program at risk. We've had to learn to crawl before we could walk, and walk before we could run."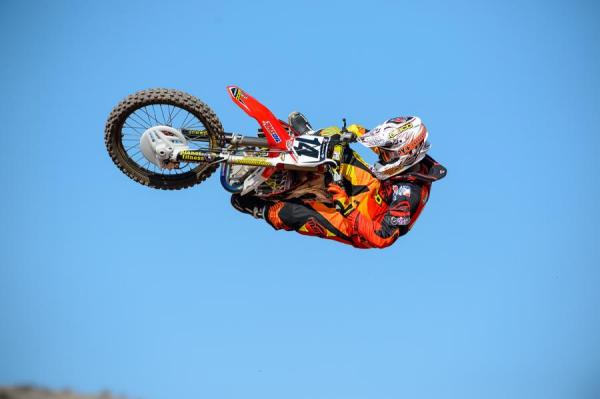 Although K-Dub is retired, he is still a big part of the GEICO Honda program.
Simon Cudby photo
But let's be honest: what company wouldn't want to be hooked up with someone like Kevin Windham? For sure, there's more to the program than measurable hard data points, and Majkrzak says no deal will hold if the company gets embarrassed. But on the details, a series of key, but seemingly small decisions have helped the team keep its sponsor happy, and they've learned along the way.
"I think that the days of getting a sponsor and just slapping their logo on the truck and shroud are over. We've tailored the program around GEICO's needs. It might not be obvious to the public what we're doing, but we're very attuned to what works for them. And everyone is different, what Monster needs is different from what GEICO wants. We have a great young demographic. And the one that always gets brought up to me are the services, the Army, the National Guard, the Air Force and the Marines. They spend a lot of money in other motorsports like NASCAR and NHRA. It seems obvious to me that this would be a sweet spot for them, but for some reason the industry hasn't brought them in yet."
GEICO provides the model for others to follow. Hopefully, someone does.