Just 14 more days until the Monster Energy Supercross series kicks off at Anaheim Stadium and therefore, we're on number 14 of the all-time best supercross racers presented by Monster Energy. It's a complex form of arithmetic, calculations, debates and downright nastiness to get this list down to the best thirty but we've done it. Let us know below if you'd have done something different. We're all ears.
The fourteenth best supercrosser that ever lived is David Bailey. The "Little Professor" won one title in 1983 and won a total of 12 main events in a relatively short period of three years. A Kawasaki privateer early on, Bailey got signed to factory Honda in '81 and started his ascent to the top of the sport. There's also no doubt that Bailey's winning ways were far from over when he crashed before the 1987 season and suffered a career ending injury. At the time of his injury, he was the only man to beat Rick Johnson in '86 and seemed primed to be there once again if not for his accident.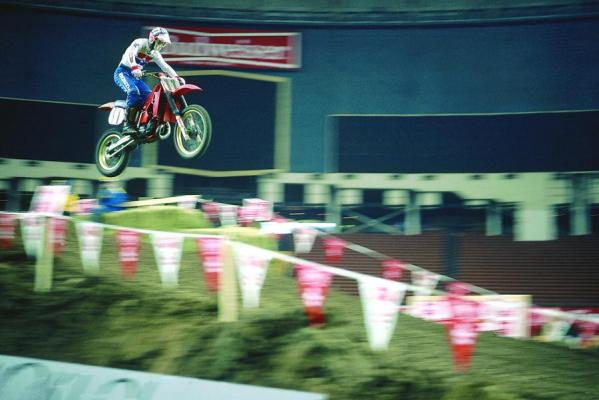 Bailey won the series in 1983, finished second to Johnny O'Mara in 1984 and second again in 1986 to Johnson. He exhibited a smooth style (juxtaposed to Johnson who was just a bulldog) and fluidness on a bike indoors. Although he did win three outdoor national titles, Bailey seemed to be more at home under the lights and able to demonstrate his skill better. There was something about Bailey that screamed style, whether it was his riding or his always sweet looking JT gear.
Bailey's wins per year were 3 in '83, 4 in '84, 1 in '85 and 4 more in '86 on a production-based Honda that really agreed with him.
So although some riders have more wins than DB, they're behind him in this list because we feel that Bailey was, at times, the best rider in supercross. And there's no doubting that he certainly had more wins in him had he not gotten hurt that fateful day at Lake Huron, California.
Stay tuned tomorrow when we unveil lucky number 13 in our 30 greatest supercross racers ever presented by Monster Energy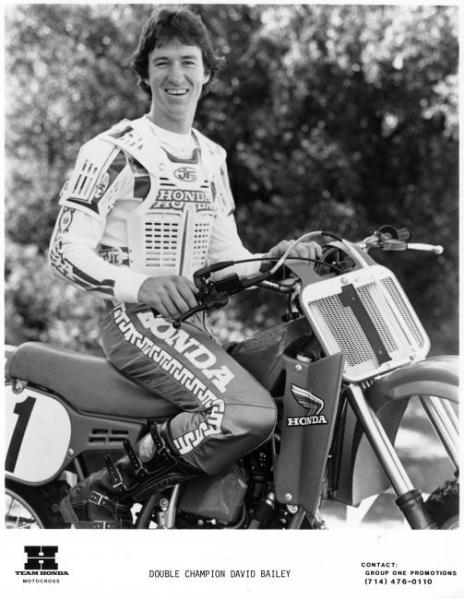 The 30 Best Supercross Racers of All Time Tracker:
#15 Ryan Dungey
#16 Mike Bell
#17 Jeff Emig
#18 Johnny O'Mara
#19 Doug Henry
#20 Jimmy Ellis
#21 Mike LaRocco
#22 Ezra Lusk
#23 Broc Glover
#24 Ron Lechien
#25 Jimmy Weinert
#26 David Vuillemin
#27 Donnie Hansen
#28 Larry Ward
#29 Mike Kiedrowski
#30 Marty Tripes