Cylinder Works
269cc Big bore kit for Yamaha YZF 250 (orWR) 2001-13
Part # 21002-K01
Should be called affordable BIG-Bores. 3mm larger with Piston kit, gaskets and cylinder all ready to drop in.
Price: $649.95
Contact us at www.cylinder-works.com or 515-251-4070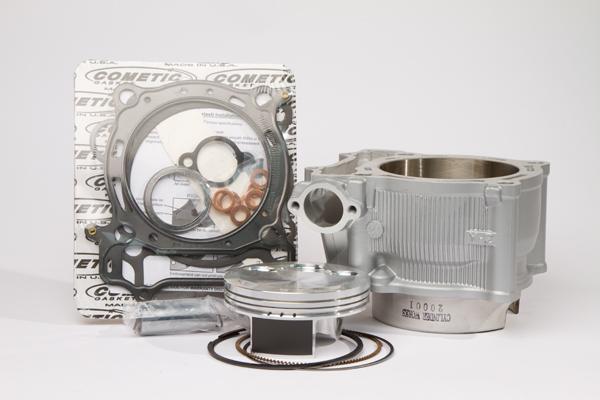 MX Superstars 52 Piece Birthday Party Pack
We can't think of a better way to celebrate another birthday than to be surrounded by images of your favorite sport. If you are a motocross fan, you will love the ALL NEW Motocross themed 52 Piece MX Superstars Birthday Party Pack. You will have all the ingredients for giving your friends ALL ACCESS passes to the best birthday party ever.
MX Superstars Birthday Party Pack includes:
a. (8) 9" Plates
b. (8) 9 oz. cups
c. (8) Invitations (with Envelopes)
d. (10) Pit Party Passes
e. (10) Napkins
f. (6) 12" Balloons (3 Red/3 Blue)
g. (1) Table Cover (54" x 96")
h. (1) Happy Birthday Letter Sign
Price: $39.95

Coordinating MX Superstars Pinata is also available as are 3 pc set of MX Cookie Cutters.