Yesterday the internet was buzzing with rumors of Honda trying out a new rider for the summer, but not the Honda team that you think. Yes, the factory Honda squad, American Honda Racing, is indeed on the lookout for a fill-in on the team since Trey Canard and Josh Grant are out with injuries. Kevin Windham and Chad Reed have been linked to that team, and from what we hear, Windham may be the one who gets the spot. Remember, he meshed well in a fill-in roll last summer, while Reed has an entire team, sponsors and staff invested in his TwoTwo Motorsports Bel-Ray Racing program, so moving over may not even be an option. To give an example, the factory Honda team uses Pro Honda Oils, while Bel-Ray has made a major committment to Reed.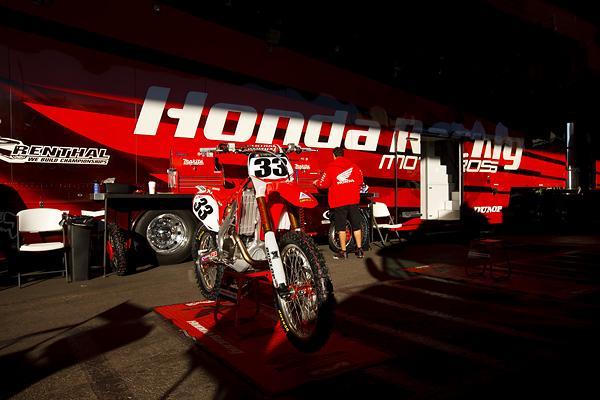 Will someone be aboard Josh Grant's number 33 come Hangtown?
Photo: Simon Cudby
American Honda Racing manager Erik Kehoe did confirm over the weekend that they expect Grant and Canard to return to action a few rounds into the season. But the team could find a way to keep three riders for the full twelve rounds if they had to. As Kehoe explained, a replacement rider could be running up front in the standings after a few races, and they're not going to pull someone out of a championship position.
But yesterday's rumors didn't revolve around factory Honda, Windham or Reed. They concerned Christophe Pourcel--and the GEICO Powersports Honda team. CP did indeed test the GEICO 450 yesterday at Pala Raceway, and spy photos showed up to prove it. However, a source within the GEICO team says the deal is not complete yet, and yesterday was just a test session. In fact, Pourcel reportedly has another test scheduled today with Valli Motorsports Yamaha.
Although creating replacement rides in mid season has become pretty common over the last few seasons, it's not as easy as it seems. Most teams tap their budget out from the first day of the season. If a team has money, they will spend it on salaries, parts, support, testing and other elements. No team can afford to keep a rainy day slush fund on the side in case they want to add a rider later in the year. Hence, it's hard to put any type of salary together for a replacement rider. For someone like Fabien Iziord and Monster Energy Kawasaki, some bonuses and an opportunity to work with a team is enough to make a deal work. For a rider of the caliber of Pourcel, Windham or Reed, it's not as easy.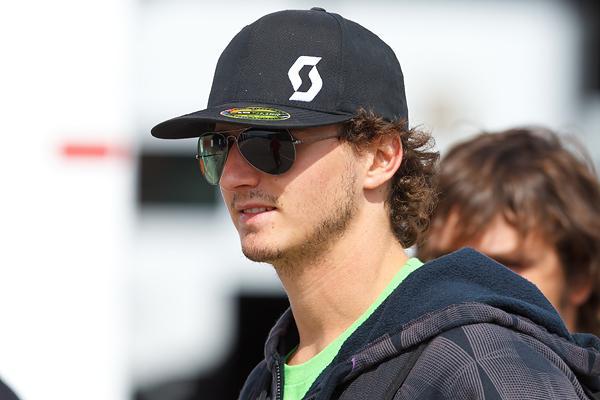 Where will CP land for 2011?
Photo: Simon Cudby
And even if the rider goes without a salary, the team will still spend a ton in covering his expenses, as well testing, and maintaining bikes, parts and mechanics. Teams can easily be into six figures before they pay the rider a single dollar.
So, back to Pourcel. GEICO Honda believes they can find the funds to get a 450 on the road for Pourcel this summer (they wouldn't have tested with him if they couldn't). But there's precious little else to offer. Also, at the Dallas Supercross a few weeks ago, Mitch Payton maintained that he would like to help his former rider in any way possible. That could mean building a small Pro Circuit 450 operation for the summer, or, perhaps providing additional support to a team that already works with Pro Circuit. In this case, GEICO Honda works with Payton for engines and exhaust systems. And Valli Motorsports even uses Pro Circuit suspension.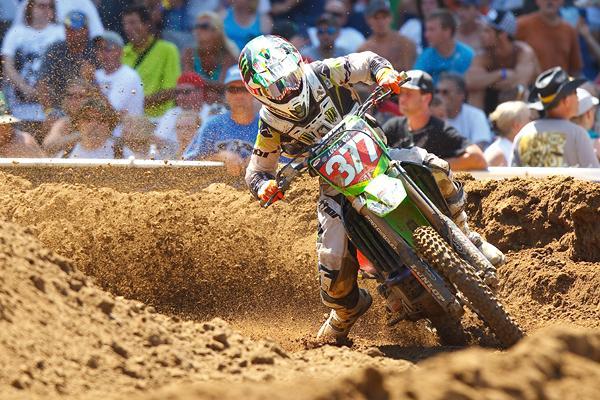 After missing the entire SX season it is looking more and more likely that Pourcel will be on the gate come Hangtown.
Photo: Simon Cudby
What does this all mean? Pourcel isn't signed yet--there's nothing official whatsover between he and the GEICO Honda team. However, after several months where the trail seemed cold, teams are now clearly on the case in trying to employ him, and we expect something to materialize soon. Pourcel will no doubt be a front runner in the Lucas Oil AMA Pro Motocross Championship as long as he gets out there. Good news is, it looks like it just may happen.