Houston, TX
Houston
Monster Energy AMA Supercross Championship
Last week we gave you our
Top Ten AMA rookies
of all-time. This time, The List counts down the ten best foreign imports to the AMA Supercross/Motocross circuit. With a nod to Jeff Ward, who was actually born in Scotland before moving to the states as a small child, here are the best international racers ever imported here, according to our editors.
10. SEBASTIEN TORTELLI (France): This two-time world champion came to America to challenge our very best in both AMA Supercross and Motocross, but like so many other great imports, it was SX that would prove to be the taller task...that, along with Ricky Carmichael outdoors. Had Tortelli been able to start in SX Lites like some of the other imports, he certainly would have had better numbers here.
9. MICKAEL PICHON (France): Although he had almost all of his U.S. success in the 125 SX class, Pichon was incredibly fast outdoors as well, but some tough injuries (broken femur in '97) and a shortened stay with Team Honda sent him back to Europe before he could achieve what he came here to do. He ended up winning a few world titles on the backside of his U.S. tour.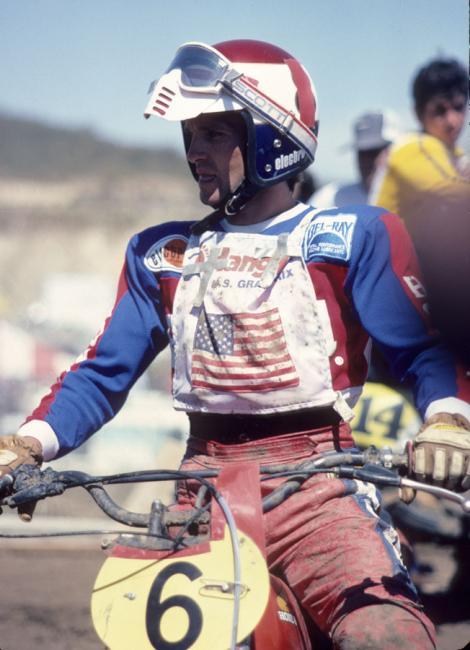 Karsmakers was a true professional when it came to the sport.
Photo: Dick Miller
8. CHRISTOPHE POURCEL (France): Even though he's not racing right now, no one should take CP377 lightly. He won two AMA Supercross Lites titles, though he let two AMA Motocross titles in the 250 Class slip through his hands the last two years. The best is still yet to come from Christophe.
7. DAVID VUILLEMIN (France): The Yamaha-mounted Frenchman won four 125 SX mains, seven 250 mains, and a handful of outdoor nationals, but alas, no AMA titles to make up for the several world titles he no doubt left on the table by moving her at the peak of his career.
6. GREG ALBERTYN (South Africa): Even though stadium motocross proved to be his achilles heel here, often leaving him injured before his could contend fully for outdoor gold, Albertyn was able to finally nail down an AMA Motocross Championship in 1999 to add to his three world titles from Europe, plus that surprise win in the 1999 U.S. Open of Supercross.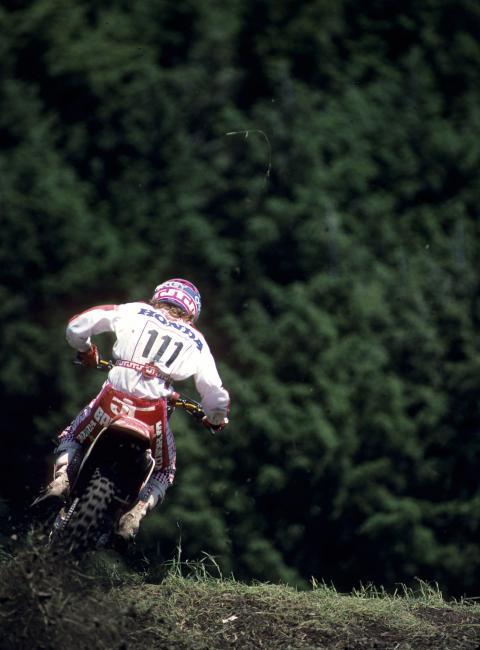 JMB was the modern day Pourcel, only better.
Photo: Kinney Jones
5. GRANT LANGSTON (South Africa): Langston won titles in both regions of AMA Supercross Lites, a 250 MX title and a 450 MX title before injuries ended his best days prematurely. His versatility on the track and his popularity off of it speak volumes for his character.
4. PIERRE KARSMAKERS (Holland): Karsmakers was a pioneer, moving to America in 1973 after a successful showing in the Trans-AMA Series. He taught the Americans by example how to race, how to train and how to be a professional. Even though the AMA changed up the rules at one point on him, deleting his name from the national championship standings due to his "non-American" status, he won 25 races and a couple titles, including the 1974 AMA Supercross Series (all four rounds of it).
3. ROGER DeCOSTER (Belgium): Okay, The Man did not move here until his own racing career was over, but he visited here often to race in the Trans-AMA Series, winning that fall tour four different times, with 26 race wins. He even won the Daytona SX in 1974 in the 500 class! If we tacked on what he's done as a team manager, he would be #1 by far.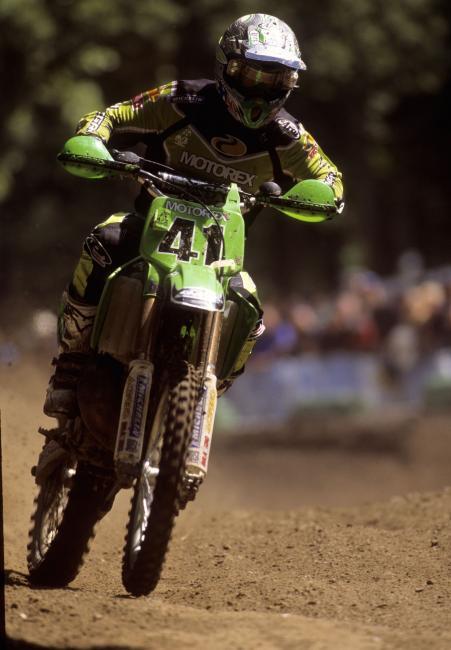 Reed's numbers speak for themselves.
Photo: Moto Verte
2. JEAN-MICHEL BAYLE (France): In the very short span of three years, JMB won three major titles (all of them in 1991, actually), 16 SX mains, 11 nationals, and a USGP. Not a bad three years!
1. CHAD REED (Australia): The numbers don't lie. Ever since Chad Reed moved here in 2002 after a couple of seasons in Europe, he has been at the sharp end of the pack. He's got two AMA Supercross titles, an AMA Motocross title, and he ranks fourth on the all-time wins list for AMA Supercross, behind only MC, RC and Stewie. And he's still making the podium, even as a privateer this season!
Okay, let us have your take on The List of the Top Ten Foreign Imports to the AMA circuit.