One brand remains in our look back at the 2011 Lucas Oil AMA Pro Motocross Championship, and it's the brand that took home both championships: Kawasaki.
For the highs and lows of the other brands, check out our Honda SX and MX, Suzuki SX and MX, KTM SX and MX, Yamaha SX and MX and Kawaski SX Year in Photo pieces. And scroll below to see the '11 edition of the green army one last time.
Authors: Jason Weigandt and Chase Stallo
[Photos: Simon Cudby and Andrew Fredrickson]
Tickle Struggles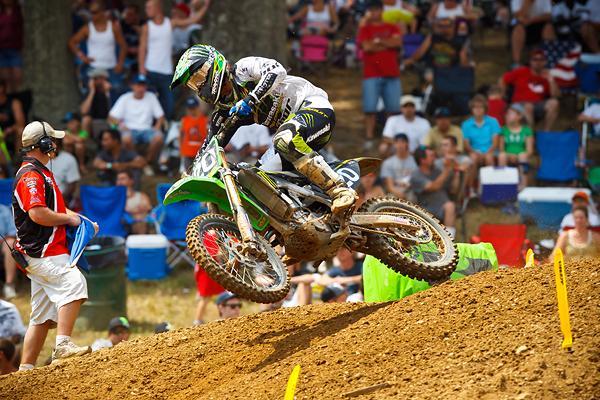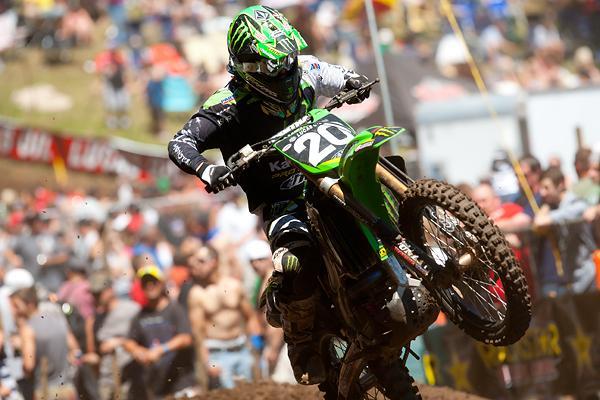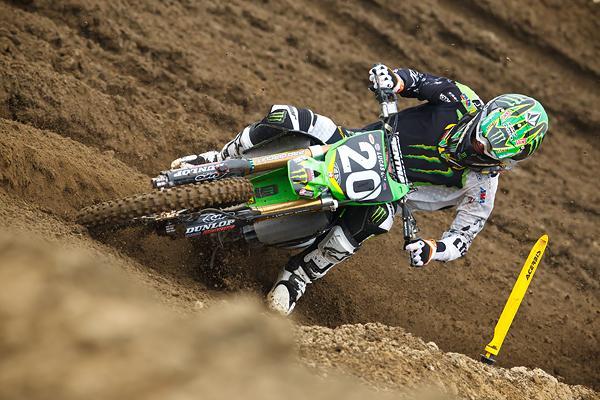 Before the 2011 season many considered
Broc Tickle
on the verge of a breakthrough that could lead to wins and maybe even a championship. And 2011 did indeed prove to be a breakout year for the Michigan native. He claimed the West Region SX Lites Championship, a major accomplishment. But Tickle would struggle in comparison outdoors.
During the 2010 outdoor season Tickle had a knack for getting off to slow starts, but being able to make a hard charge through the pack and pick up a nice finish. In 2011, Tickle was still hindered throughout the season by bad starts, but we didn't see him slice through the pack very often--he ended up with a podium finish in just one moto.
If Tickle wasn't under the pressure cooker that is Pro Circuit Kawasaki, he may have been able to slide under the radar. But with teammates
Blake Baggett
,
Tyla Rattray
and
Dean Wilson
decimating the field en route to taking every overall on the season, Tickle's shortcomings were drawn into the spotlight. But in retrospect he can always point to his 2011 West Lites title as a benchmark of his improvement under the PC tent.  
Wonderful Wilson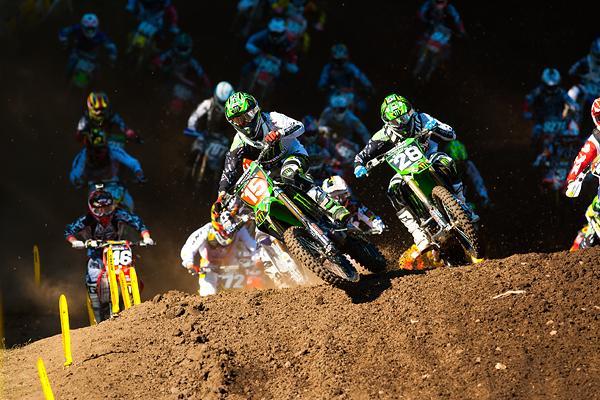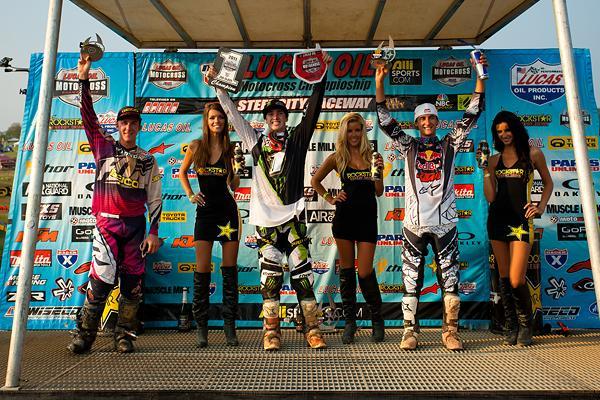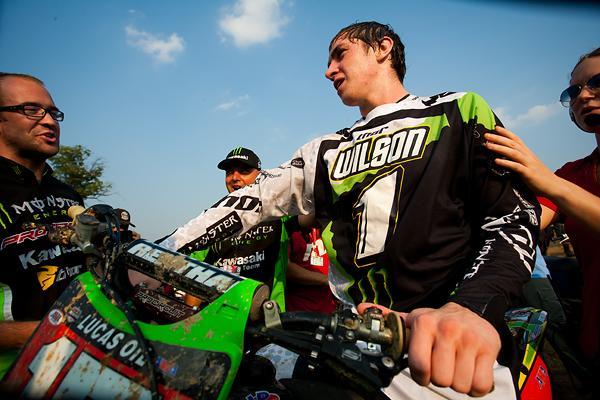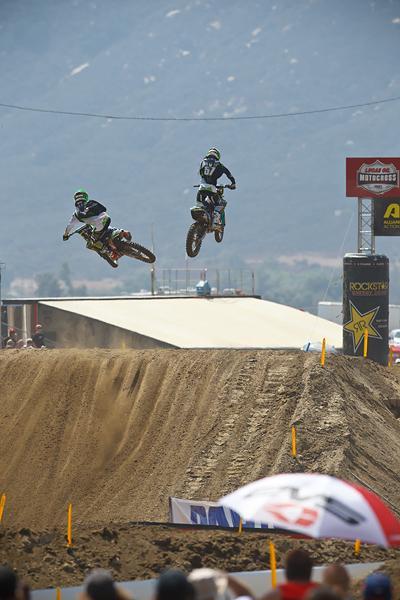 Dean Wilson was the personification of consistency outdoors in 2011. Not only did Wilson win three overalls, but he stood a top the podium at all twelve nationals this year! If case you misread the previous statement, let me repeat it: Dean Wilson made the podium at EVERY national this year. A remarkable feat that has only been accomplished by a select few riders—headlined by names like Carmichael and Stewart.
But not everything came up roses for the Scotsman in 2011. Remember a time—early in the season—when everyone was questioning if Wilson could win a title without having won a race all season? Yes he was dominating the podium spot, but he continued to fall short when it came to putting his grasps around the top spot.
But that would change at Unadilla as Wilson was finally able to put the critics to rest, taking home his first win of the season, propelling him to two more victories (Steel City, Pala) down the stretch—putting the wraps on his first career 250 outdoor title. In a crowded pack of 250 talent, Wilson proved to be the best of the best.
Weimer Builds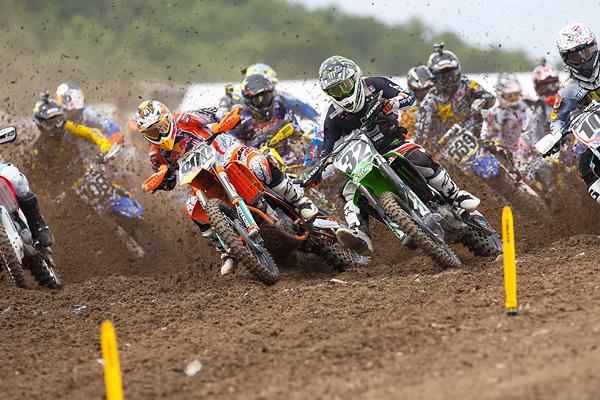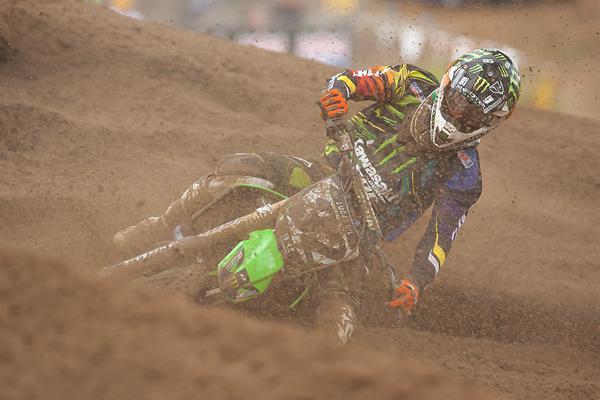 Jake Weimer
's first 450 season indoors was ruined by a broken arm. He hoped to prove his worth outdoors instead, but was never quite able to get going. Assorted bad luck dropped him from a few motos and cost him points, but he generally found himself hovering around sixth and seventh, ending the year with just two finishes inside the top five. However, he did seem to come alive when the 2012 KX450F made its debut at
Unadilla
, with a strong moto at that race, and another at the next event at
Southwick
, serving as his high water mark for the year.
Weimer won two outdoor races in the 250 class in 2009, so he's capable of running with the sharp end of the pack. Perhaps a full season indoors and out on the '12 machine will help him head in that direction.
Baggett Rock Solid in First Year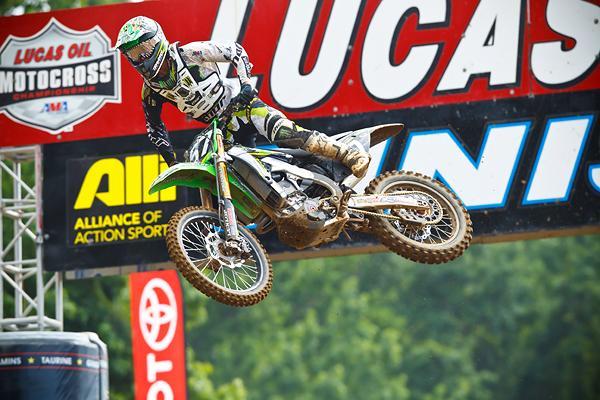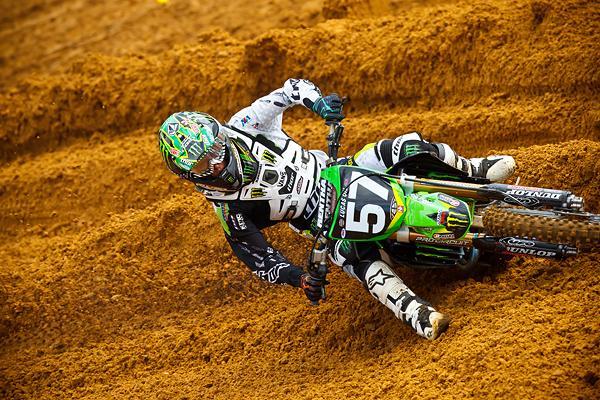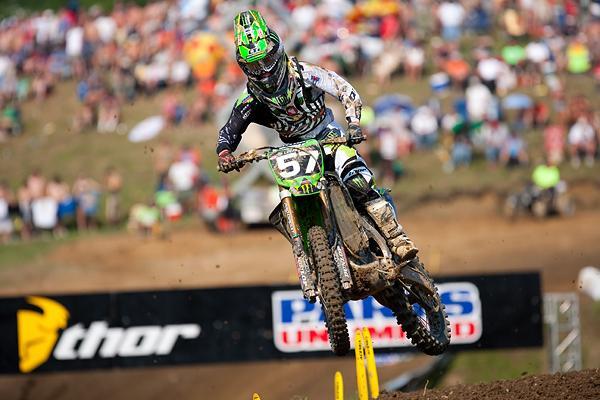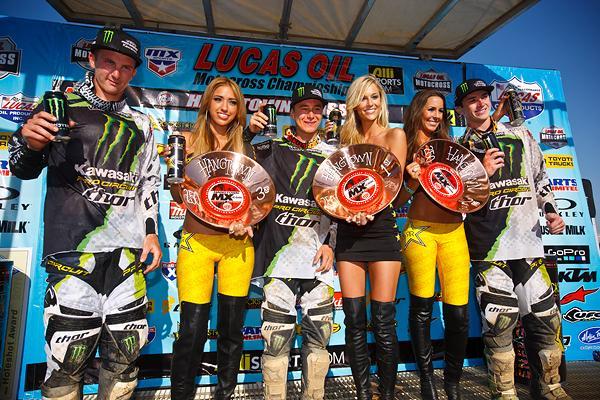 After showing flashes of brilliance in 2010 during his rookie season with Rockstar Energy Suzuki—before an arm injury sidelined him for the season—Blake Baggett was scooped up by Monster Energy Pro Circuit Kawasaki for 2011. Baggett, along with Wilson, were both top amateur Kawasaki prospects coming into the pro ranks in 2010, but Wilson got the ride with Pro Circuit, while Baggett had to head to Suzuki. Now back on the Kawasakis, Baggett came firing out of the gate, taking the overall in four of the six rounds.
But with every big win came a major setback for Baggett.  After an opening round win at Hangtown, Baggett was mistake ridden at the following round at Freestone. He would crash twice and had to limp home to a ninth place finish. After an amazing come from behind ride at High Point for his second victory in three races, he struggled at Budds Creek, finishing a disappointing seventh overall. And in the second half of the year, he couldn't find the magic. While Baggett's five wins were the most of the Pro Circuit stable of thoroughbreds, his inconsistency would keep him from challenging Wilson for the title.
Rattray Falls Short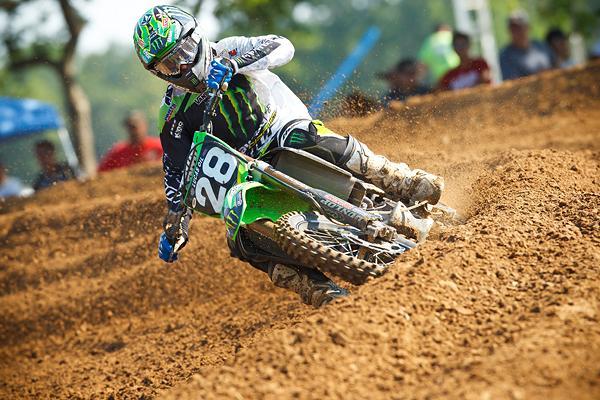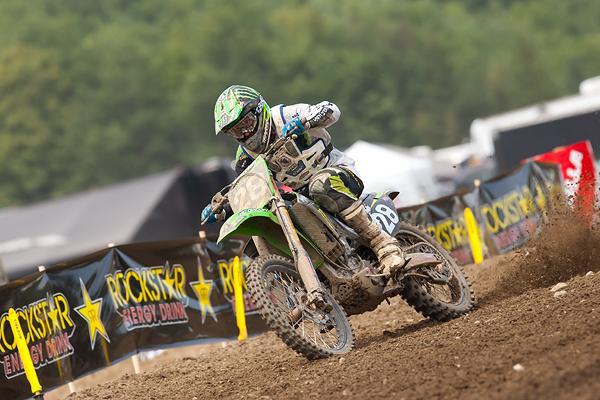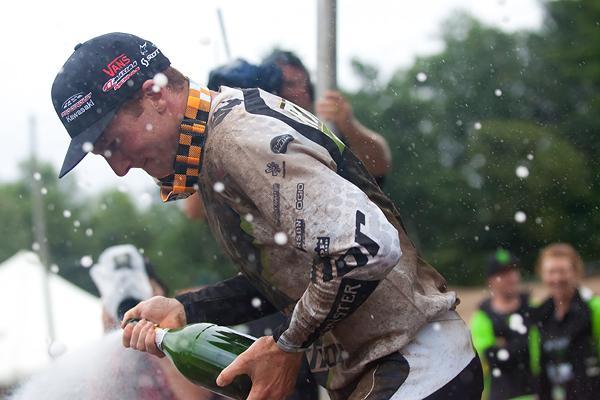 Former MX2 World Champion Tyla Rattray was hoping to finally capture the AMA Pro Motocross Title that has eluded him since he came to the States back in 2009. And for a while it looked like 2011 would finally be the South African's year. Heck, if not for one race it may have been Rattray's time.
Consistent from the rip (podiums in eight of twelve races), good on his bad days (fifth at Thunder Valley, fourth at Steel City), and the with the physical and mental fortitude to wear an opponent down—Rattray had it all. But one fateful day in Upstate New York would take it all away.
After a third in moto one, Rattray took a terrible spill in moto two, knocking himself out of the race and out of the championship—finishing with zero points in the second moto and eleventh overall on the day. At the same time, Wilson caught fire and gained confidence, and that was all he needed to take home his first championship. For the second year in a row, Styla ended up second in points.
Lemoine and the Struggles of the Privateer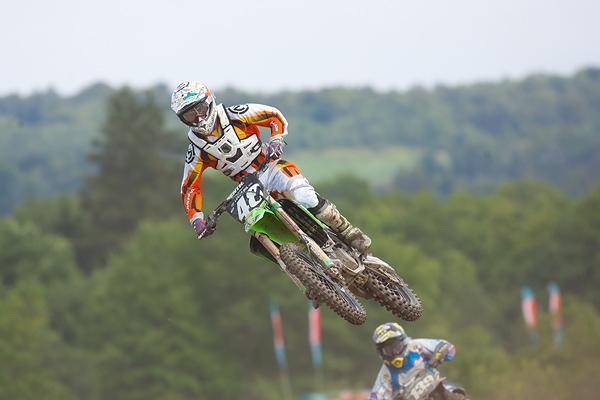 Doing it out of a van, Matt Lemoine logged a solid sixth in points in Lites SX East. But he was hard to carry that strength forward outdoors, where driving to the races (and losing valuable training and riding time in the process) really shows. He scored points in about half of the motos, the hard life of the independent rider showing at each stop.
Don't Blame Canada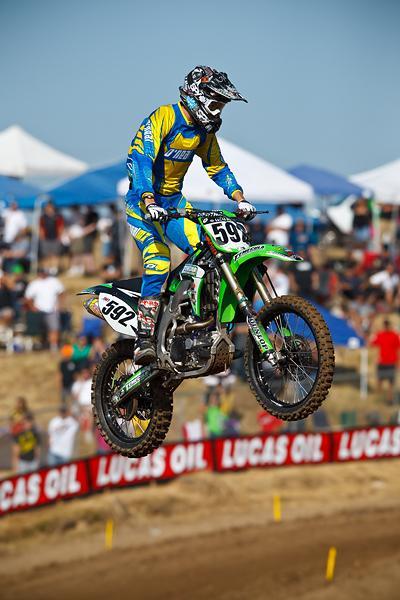 Jake Canada made quite an impression at Thunder Valley. On a privateer Kawasaki, he finished in the top ten in both motos, promptly scoring a spot on the MotoConcepts Yamaha team for the rest of the season. His stint outdoors on green was short.
The Tour of Duty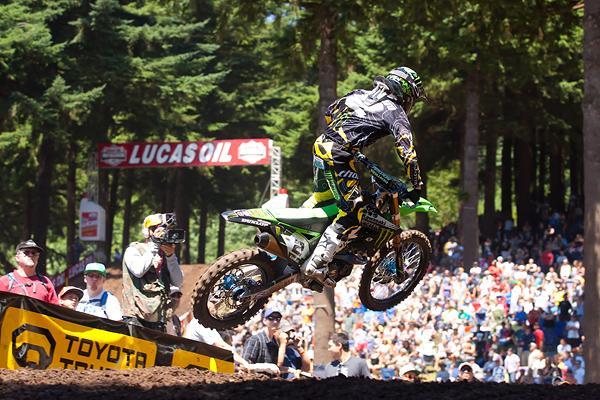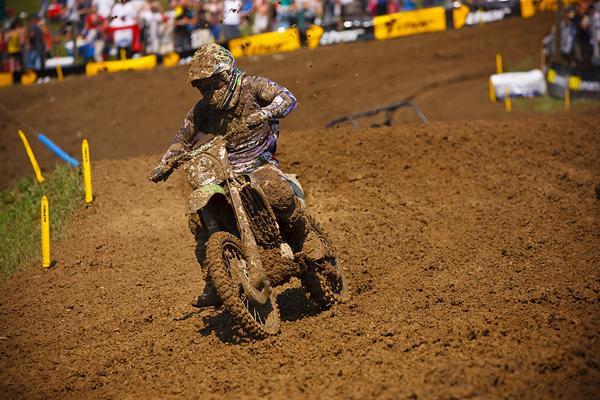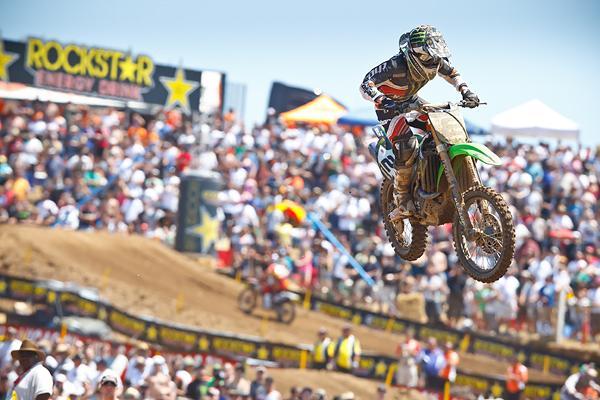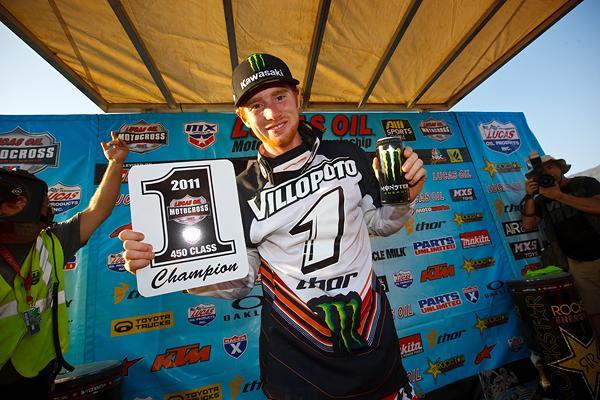 There were many stages to
Ryan Villopoto
's outdoor campaign, including one important one before the season began. After logging the Monster Energy Supercross Championship, many expected the three-time AMA MX Lites Champ to roll through the motocross season at a level above everyone else. The last time he raced outdoors, that's what he did. So when he started the year with mere podium finishes—a dream result for most—but not with dominance, some began to wonder what was wrong. Illness? Overtraining? Bike struggles? Bit by bit, Villopoto began to put the pieces together, but he didn't truly dominate a race until he got on the 2012 KX450F at
Unadilla
.
Ryan Dungey
proved stubborn, but Villopoto saved his best for the late season, pushing the points lead out of reach, just like he did in supercross.
It was the fifth AMA National Championship of Villopoto's career. In 40 seasons of battles in the Lucas Oil AMA Pro Motocross Championship, this one may have been the hardest fought.