We're going through a stash of our best 2011 racing pictures before they go into the archives. Today, we look back at KTM's season in supercross.
For a look back at Honda's SX season, click here and for a look st Suzuki, click here. More brands to follow!
Photos by Simon Cudby and Andrew Fredrickson
Marvelous Marvin Tears ACL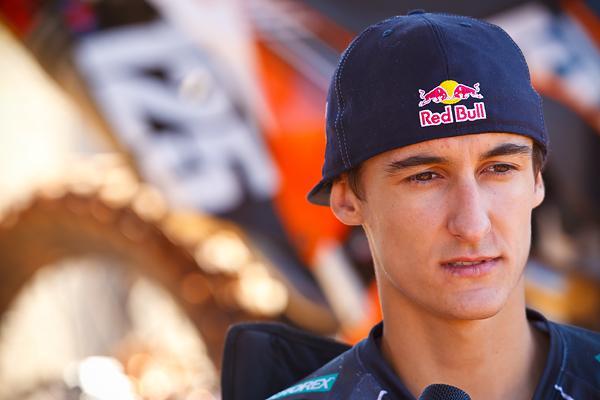 The European invasion was all set to take place at Anaheim I, as the KTM duo of
Marvin Musquin
and
Ken Roczen
were set to make their U.S. SX debuts. But the former two-time MX2 champion, Musquin, torn his ACL at Bercy sidelining him for the rest of the supercross season. The Marv Attack lost out on a valuable year of learning American supercross.
The Rocz Arrives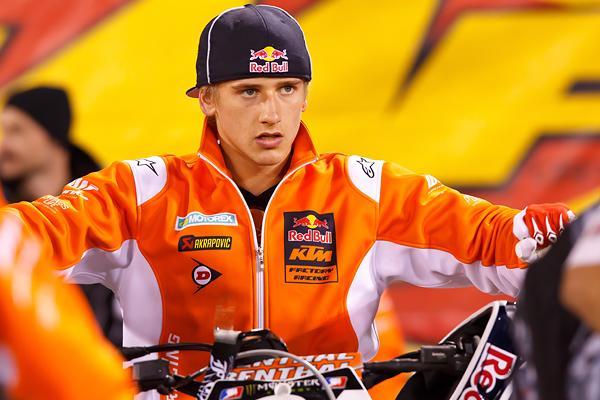 Widly regarded as the next European sensation Ken Roczen made his highly publicized U.S. debut at A1. With little supercross experience and armed with a propensity to ride on the edge, Roczen was in for an eye-opening experience. But that would come later in the night, as the 16-year-old busted out of the gates and set the fastest Lites practice lap in his very first timed lap ever! But inexperience and nerves would hinder Roczen as he limped home to a seventh place finish.
Shorty, Alessi Debut 350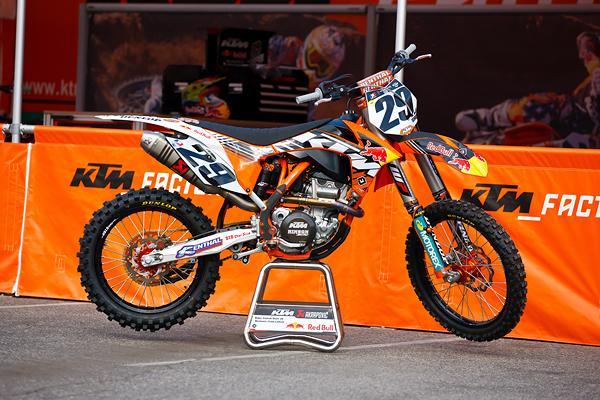 After a very successful run with American Honda in 2010 Andrew Short made the switch to KTM and the highly controversial 350Sx-F. Short and Mike Alessi would be the first to debut the 350 in supercross, as Alessi skipped the supercross series the previous year to test for the outdoor season. Short and Alessi would both struggle to get accustomed to the bike as Short finished just inside the top ten in 10th, with Alessi limping home to a fourteenth.
Alessi Struggles Early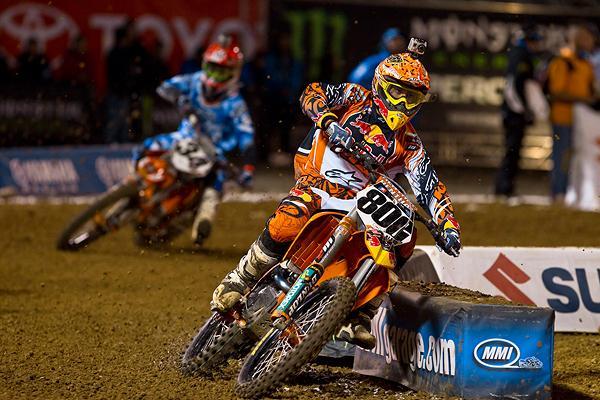 Although having never been known for his prowess in supercross, 2011 was an especially trying year for
Mike Alessi
. Struggling to make mains early in the season, and when making them failing to get inside the top ten consistently, Alessi was out of sync on the new 350, and looked more focused on getting to the outdoors than he did competing for podium spots. As you will see later on, Alessi was able to turn things around, but the '11 season definitely began on a rough note.
Roczen Scores First Career Podium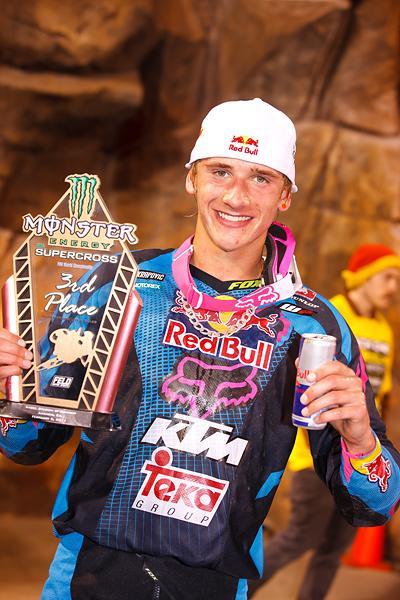 What Roczen lacked in experience he made up for with grit and determination. With one of the most fluid styles on the circuit it wasn't a matter of if Roczen was going to win, it was a matter of when. But inexperience and crashes would hinder the teen sensation early as he struggled to adjust to stadium racing. Then came A2. Able to hold his mistakes to a minimum and capitalizing on a great start, Roczen was finally able to break the door open and score his first career podium.
Larsen Derailed in Return to States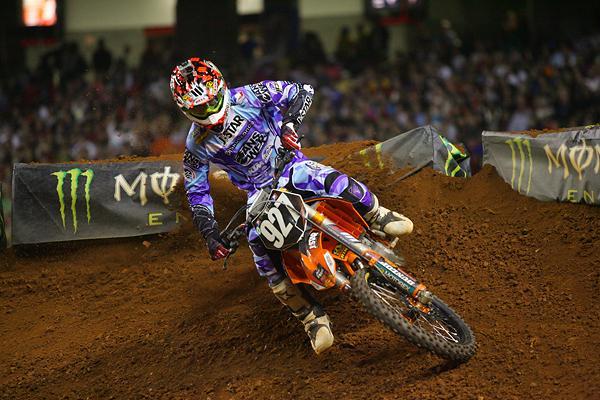 A year after winning the 2010 Australian motocross and supercross championships, former Horizon Award winner PJ Larsen would make his return to the States with the Australian backed JDR J-Star KTM team—the same team he won two titles with in Australia. Larsen made a splash early as he finished second in his heat race at the opening round of the East Coast Series in Houston. But his championship dreams were dashed as he was involved in a first turn pile-up in the main. Larsen would finish 18th, leaving Houston with his championship aspirations derailed.
Young Star Gains Traction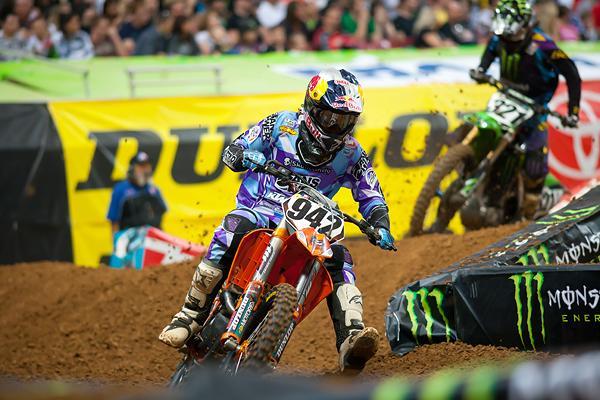 Relatively unknown in the States, Tye Simmonds entered the pro ranks at the tender age of 17 last season under the tutelage of the JDR J-Star team. An up-and-coming sensation in Australia, Simmonds was too big to ride the Lites class and was immediately thrown to the wolves in the Supercross class on a 350. Inconsistency and inexperience would hinder the bright-eyed youngster during his rookie season. But there was light at the end of the tunnel. Simmonds steadily progressed as the season went along, capping the year off with a career-best tenth at Vegas.
Larsen Rebounds Only to Suffer Another Setback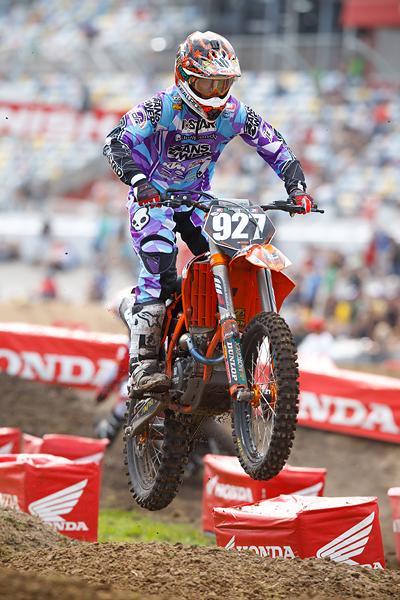 Oft-injured South Carolina native PJ Larsen looked to have finally put the injury bug to rest in 2011. After getting blasted in the first corner at Houston, Larsen went on a tear through the next five rounds, finishing inside the top five three times and inside the top ten in all five races. Then the injury bug came lurking and once again Larsen would be sidelined with a wrist injury—putting the wraps on a season that began with so much promise.
Just Short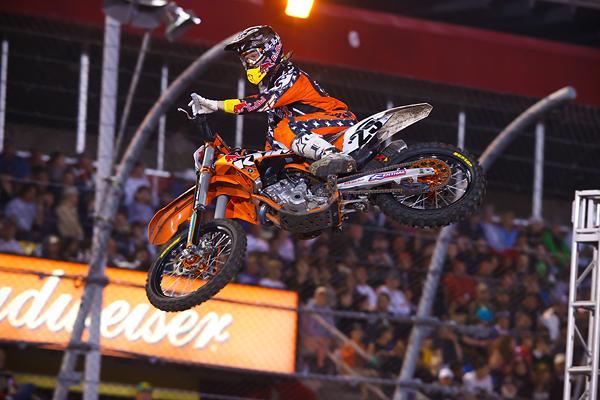 One of the most documented statistics in supercross is that KTM has never placed a rider on the podium in the Supercross class. With a revamped lineup that included Andrew Short, KTM was looking to break that streak in 2011. In Daytona the stars seemed to be aligning KTMs way. Short looked smooth in practice and got off to a good start in the main but was never able to challenge Dungey, RV, or Reed and came up just shy of a podium position finishing fourth under the bright lights of Daytona. KTM's podium-less streak continued.
The Kid Gets Big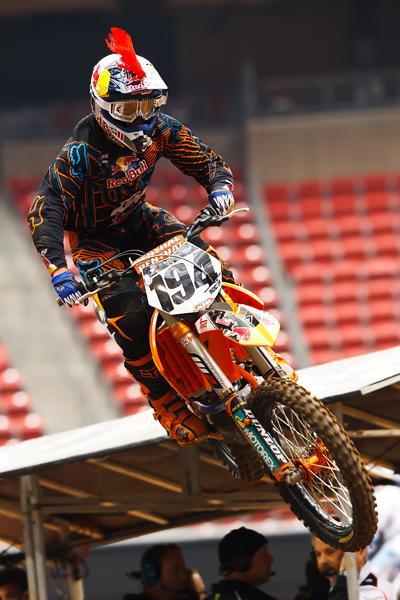 KTM decided to let Kenny Boy race a 350 at Houston and Daytona, and most expected chaos and crashes. After all at this point he had been all over the place in the Lites class. But Rocz was rock solid on a 350, taking seventh and eighth place finishes in the big class.
Alessi Finds Groove in Seattle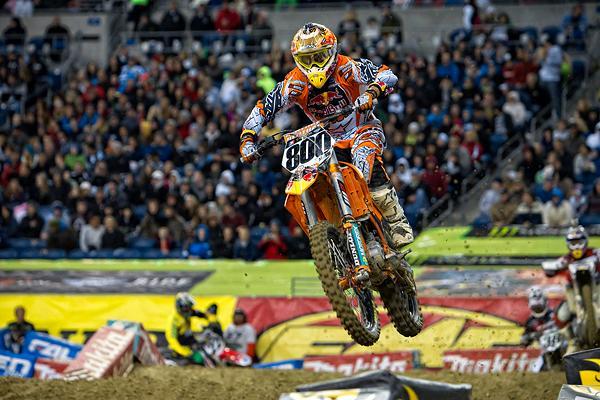 There was no question that Mike Alessi had his struggles during the early portion of the 2011 season. But as the season wore on something seem to click with Alessi and he began to put in better and better results each week. At a rain soaked Quest Field in Seattle Alessi was finally able to put the pieces of the puzzle together and finish a season high sixth overall. Even with a disastrous beginning to the 2011 season Alessi still managed to finish twelfth in the final standings. Not a complete disaster considering he was missing main events when the year began.
Roczen Returns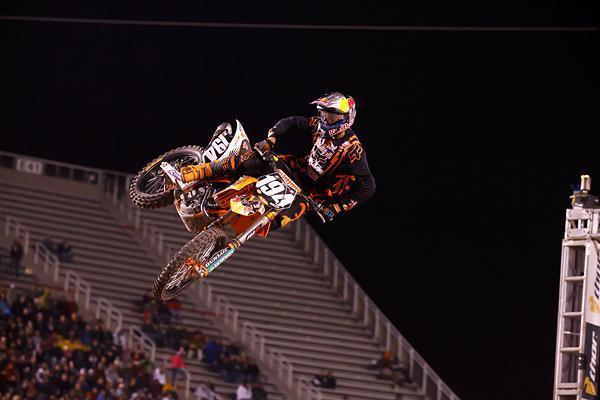 After a hop skip and a jump across the pond to fight for the 2011 Grand Prix Series MX2 Title, Ken Roczen returned to AMA Monster Energy Supercross was a renewed sense of focus and determination. Even after a two-month layoff Roczen turned in his best race of the season finishing second behind fellow rookie Eli Tomac. And with Vegas on the horizon things were beginning to reach a boiling point for wunder-kid and KTM.
Rumors Begin to Swirl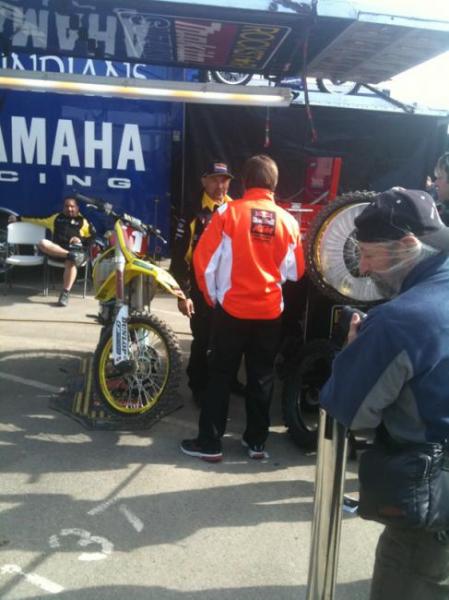 By mid way through the supercross tour, word was out that
Ryan Dungey
would be a free agent for 2012, and just about every team in the pits wanted to have a chat with him. But Roger DeCoster, now the KTM Team Manager but formerly Dungey's boss at Suzuki, was the most high profile visitor to the Dungey camp. When Weege snapped this photo of DeCoster talking to Mike Gosselaar, at the Indy supercross, KTM was a long way off from signing the Dunge, but the rumor mill did begin to churn.
Short Comes Up Shy Again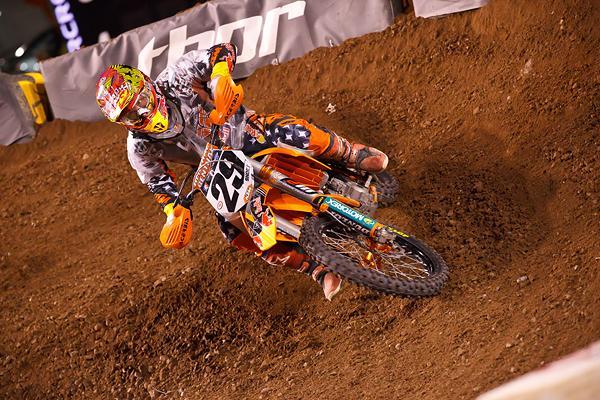 We've already mentioned KTM's decades long miss of podiums in supercross. As the series invaded Salt Lake City Andrew Short had his sights set on breaking KTMs losing streak. But once again Short was bested by the trio of Dungy, RV and Reed. The streak continued.
Privateer Wonders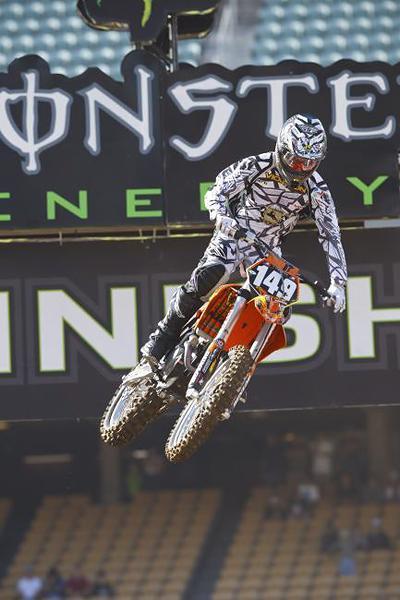 Casey Hinson had a season many privateers can only dream of. While Hinson could only muster a season's best 15th at Vegas, the KTM privateer made seven of nine main events, and finished the season 18th in points.
Roczen Snaps Streak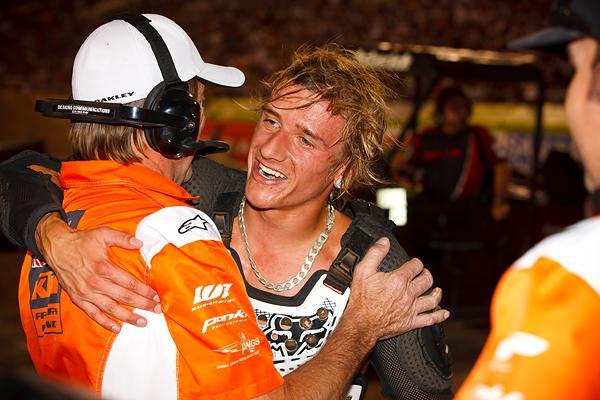 As we have mentioned numerous times,
Ken Roczen
showed flashes of brilliance and speed in 2011 but needed to be able to hone it all in. Well it all finally came together for Roczen at the series finale at Vegas. Roczen scored his first career SX Lite win. It was a big moment for Roczen, but probably an even bigger moment for KTM.