by
Jason Weigandt
This Year in Photos: Suzuki MX
Wednesday, December 21, 2011 | 5:00 PM
Tweet
We're just weeks away from flipping the calendar to a new year, but before we officially stash all of our great photos from 2011 into the archives, we're busting them out here for our Year in Photos countdown. Today, we look back at Suzuki riders in the Lucas Oil AMA Pro Motocross Championship. Don't forget to check out our report on Honda riders here, Yamaha riders here and KTM riders here. And more to come from Kawasaki next week!
[Photos: Andrew Fredrickson, Simon Cudby, Garth Milan and Brian Robinette]
Dungey Boils Over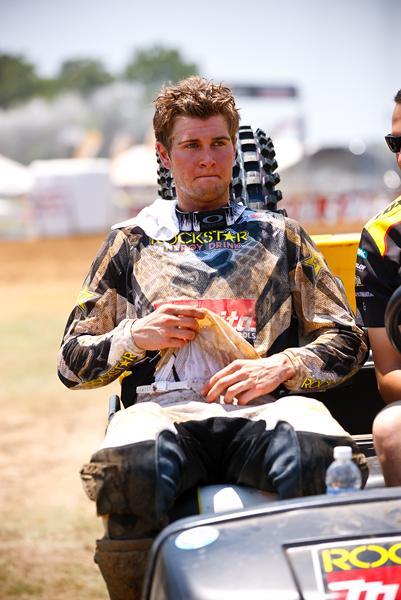 The defending AMA Motocross Champion came out swinging at the
Hangtown
opener, winning the first moto.
Chad Reed
outdueled him for the overall in moto two, but Dungey was set to turn the tables back on him at round two in Texas. But with the second moto and overall win in hand, Dungey's bike got so hot, the fuel started to boil, until it evaporated away completely. Dungey was left pushing his bike, and digging out of a big hole in the points.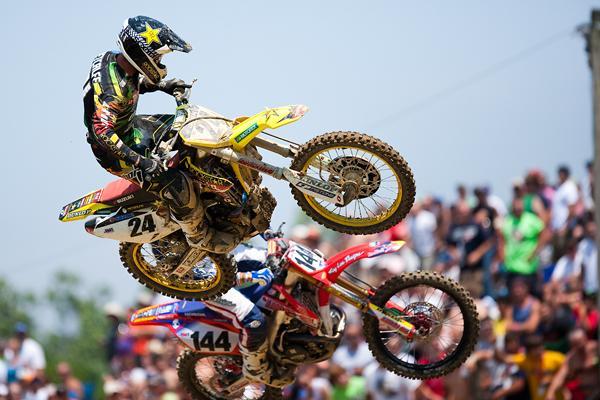 A broken wrist ended
Brett Metcalfe
's supercross season early, and when he tried to go outdoor testing, the wrist didn't let him ride to his potential. Once he started pushing it at the races, he found his bike wasn't where he needed it to be. Weeks of testing helped revised the setup, and
Metty
went from top five threat to podium regular in the second half of the year.
Anderson Hits Reset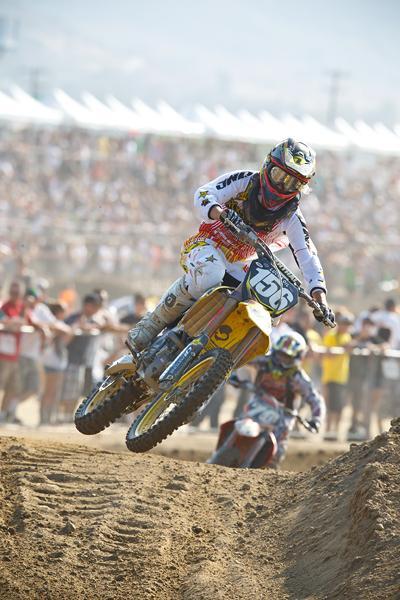 When his supercross season went badly, rookie
Jason Anderson
hoped to reset things and score big outdoors. But things went even worse! The Rockstar Suzuki team eventually benched the 2010 Horizon Award Winner and sent him to mid-summer boot camp with trainer Randy Lawrence. After a month of traning and recovery, he showed up fitter down the stretch, scoring top tens in three of the last five motos. But we, at least, expected the kid to score top five finishes all year.
Dungey Digs Deep Up Top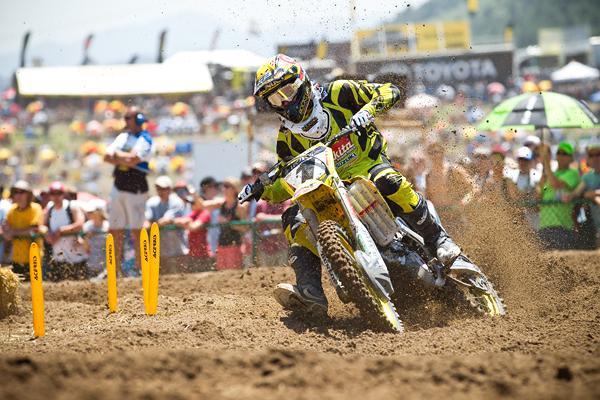 Dungey rode well to try to erase his points problems from Texas, but he seemed to be stuck behind an unpassable
Chad Reed
in most of the motos. Finally, in Colorado, the site of the 2010 Motocross of Nations, the last race in Dungey's superb 2010 season, he found the old magic. He not only overhauled Reed, but outlasted
Ryan Villopoto
in the second moto to take his first win of the summer.
The Replacements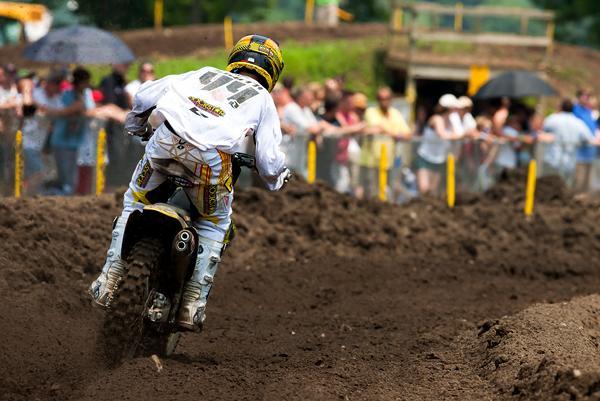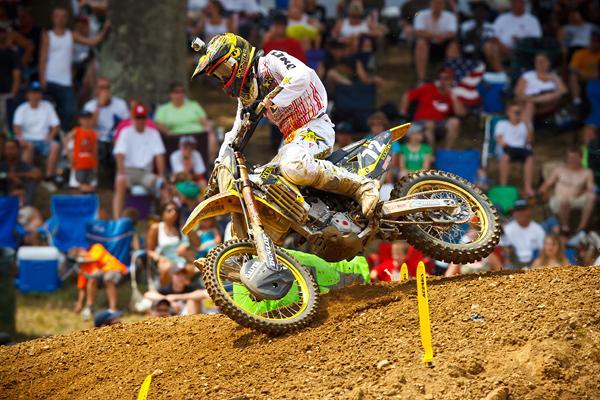 Les Smith
was everywhere over the summer--a stint filling in for
Justin Brayton
on JGR Yamahas was followed by a few rounds in Anderson's spot outdoors. He had virtually no testing or practice time on the Suzuki 250F, but he tried as hard as he could. Then when
Davi Millsaps
went down with a knee injury, JGR called him back over!
Nick Paluzzi
had a longer deal with the Rockstar team, taking
Ian Trettel
's spot for the full season. But the rookie didn't make the splash he was hoping for.
Dungey Makes Run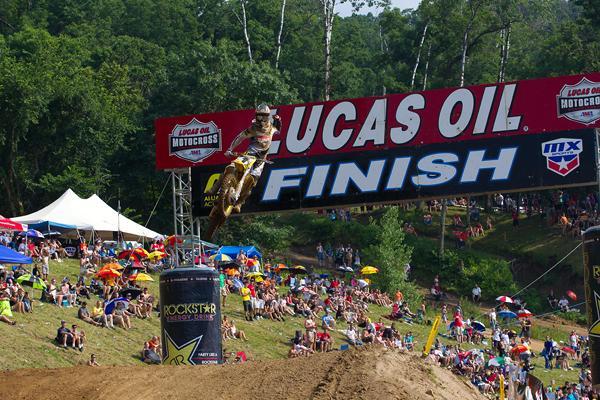 Dungey wanted the home track mojo to work for him at
Millville
, Minnesota's Spring Creek, but he found himself stuck behind Reed again in the first moto. Then Reed launched off the track in moto two. This time Dungey had to deal with Villopoto, and he ran his rival down and made a pass late in the race to snag a brutally hard-fought win. With Reed down and a strong victory over RV in his pocket, The Dunge was picking up momentum. He won
Washougal
, next, to pull within a point of the lead.
Steady As He Goes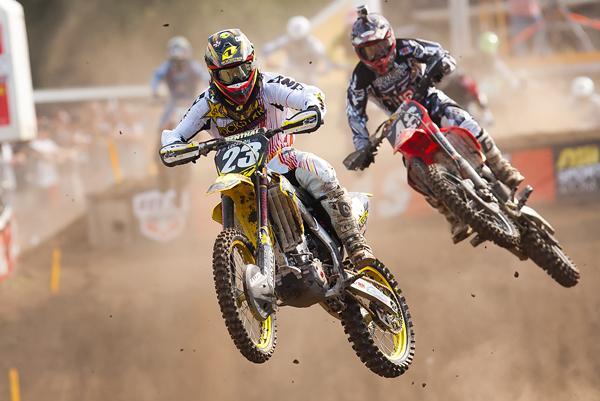 Not a good year for Rockstar Suzuki. But while injuries and issues hurt most of the team,
Martin Davalos
flew the Suzuki flag with consistency, ending the year a solid ninth in points. Davalos may not get the wins, but he gives it his all.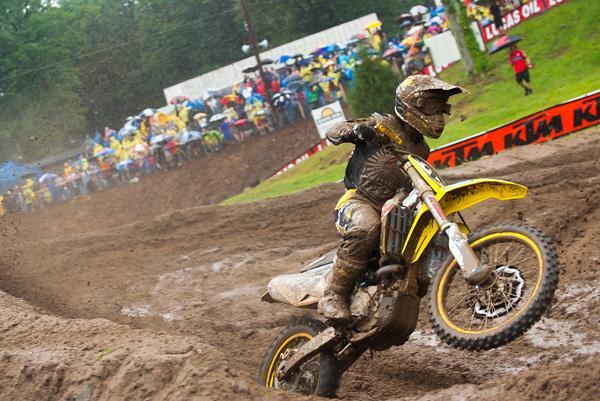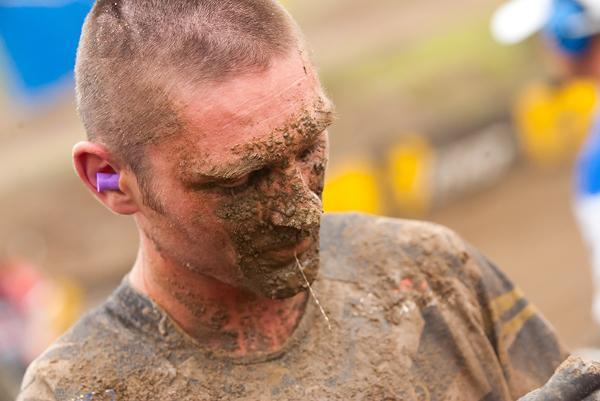 Southwick
owed this one to Metcalfe. Last year, on a Honda, he had the first moto win in the bag until he ran out of gas on the last lap. Dungey cruised by for the win. This time, the bad luck unrolled on the Dunge, who had bike problems right before the start of the second moto and watched the race begin without him. Metcalfe rode with the cool of a veteran, doing what he had to do in a muddy, rainy, hurricane-ravaged event to snag the first overall win of his career. Even his competition was happy with that!
A Sighting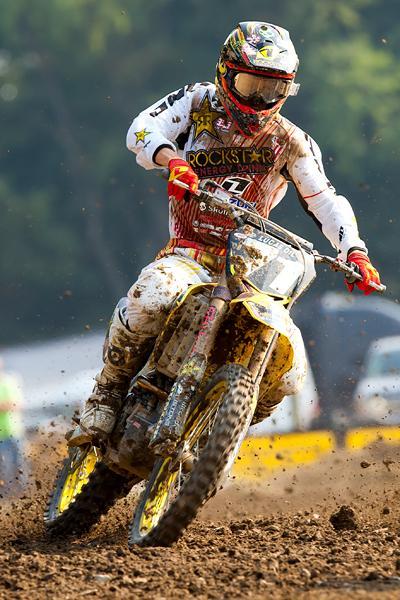 Seems like Ryan Morias and the AMA Motocross Championship are two magnets facing the same direction--the more you try to push them together, the further apart they become. Injuries thwart 'Mo every year, and this one was not an except when a variety of ailments kept him out of the fray. Until the late going, when he showed up healthy, and flirted with the top ten with regularity.
If Not for One Lap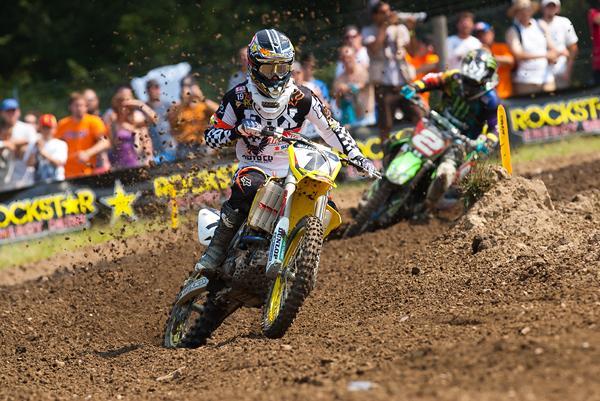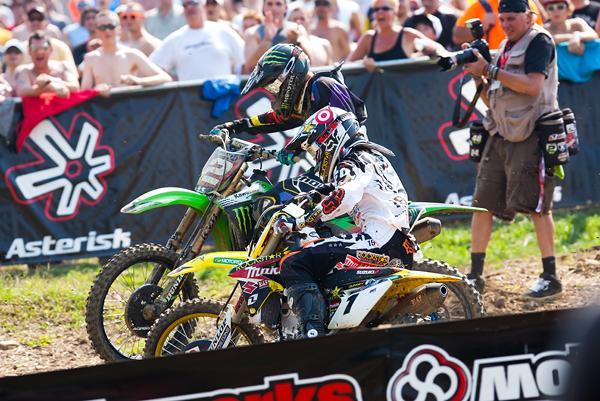 Dungey doesn't like to play the "what if?" game, so allow us to do it for him: if not for the fuel trouble in Texas, the electrical problem at
Southwick
, and for one darned extra lap at
Steel City
, this season could have been different. Although Villopoto looked to have blazing speed in Pennsylvania, Dungey held him at bay for every single turn of the first 450 moto--until the last one, when RV snuck past. The six-point shift in the standings from that move changed the championship picture for good.
Out With a Bang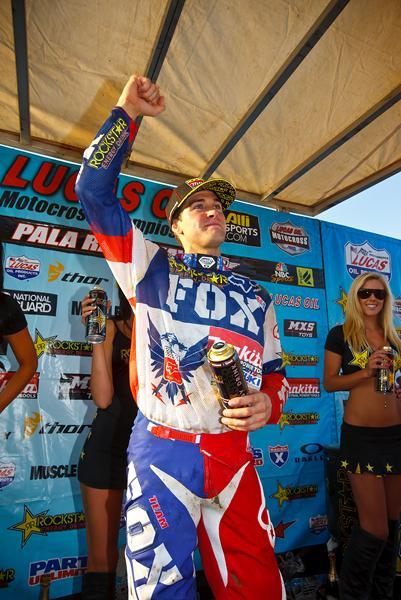 By the end of the year, everyone knew Dungey was headed to a new team (KTM) and most saw the championship as out of reach. But in a classy performance, he never once bad mouthed his team, and never stopped giving it his all until the final checkered flag flew. He left Suzuki and his ace mechanic Mike Gosselaar with the best going away present he could--with an overall win at the
Pala
finale.
Share this article:
Did you like this article?
Check out MOTO GIFT GUIDE
in our Latest issue of Racer X available now.

Our annual gift guide has something (or maybe even a few somethings) for everyone on your holiday list. Page 146.
Look for the verified symbol
The Conversation