Scouting Moto Combine Shows Coming to MavTV Next Week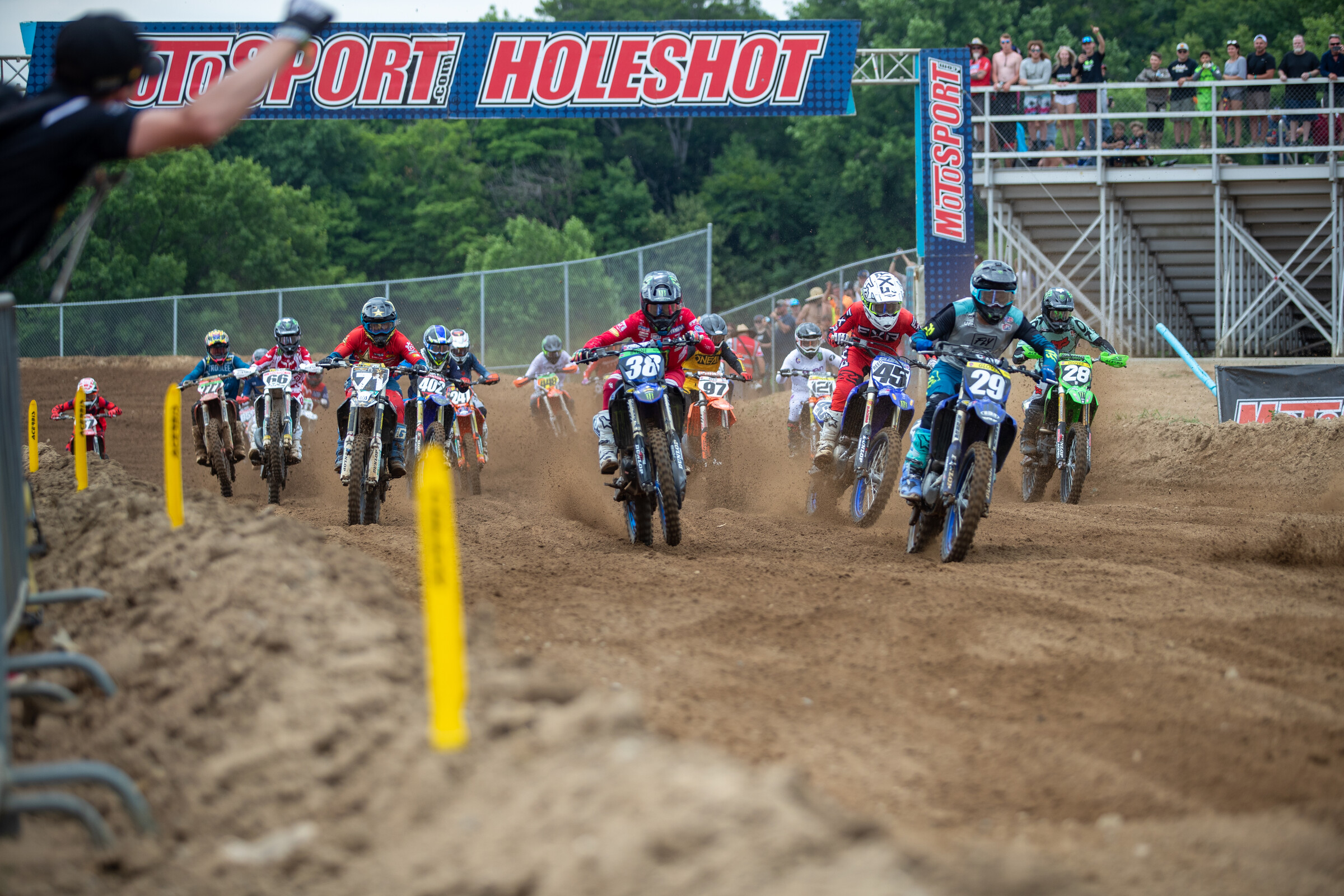 Pala, CA
Fox Raceway 2
AMA Pro Motocross Championship
Main image by Derek Garcia
Check out MavTV every Tuesday for RacerTV, offering coverage of GNCC Racing, Loretta Lynn's, and more. Up starting next week are last year's Scouting Moto Combine shows, featuring the top amateurs of today working with professionals of the past, like Chad Reed, Broc Glover, Michael Byrne, Jeff Stanton, and Broc Tickle. The coaches are all wearing mics throughout the Combine process, so you can listen along as they add lessons for the too young riders.
Tune in and watch the U.S. Air Force Moto Scouting Combine shows on MAVTV:
Combine Ep. 1 - RedBud - Tuesday, February 28th @ 7 p.m. EST/4 p.m. PST
Combine Ep. 2 - Ironman - Tuesday, March 7th @ 7 p.m. EST/4 p.m. PST
Combine Ep. 3 - Fox Raceway - Tuesday, March 7th @ 7:30 p.m. EST/4:30 p.m. PST
Three different racers emerged triumphant at the Scouting Moto Combines in 2022, all of whom enjoyed dominant 1-1 performances en route to victory. At RedBud, Haiden Deegan prevailed to set the tone for a successful final season of amateur competition that has led to an already impressive start at the pro level with Monster Energy Yamaha Star Racing. At Ironman it was Team Honda HRC's Chance Hymas, who put the finishing touch on a stellar amateur career and now races alongside his new teammates Hunter and Jett Lawrence in the pros. The summer concluded with SLR Honda's Noah Viney leading the way at Fox Raceway, which capped off one of the biggest ascensions by any rider in amateur motocross last season.
The October 2022 Issue of Racer X Illustrated
Get-Ready-For-Primetime Combine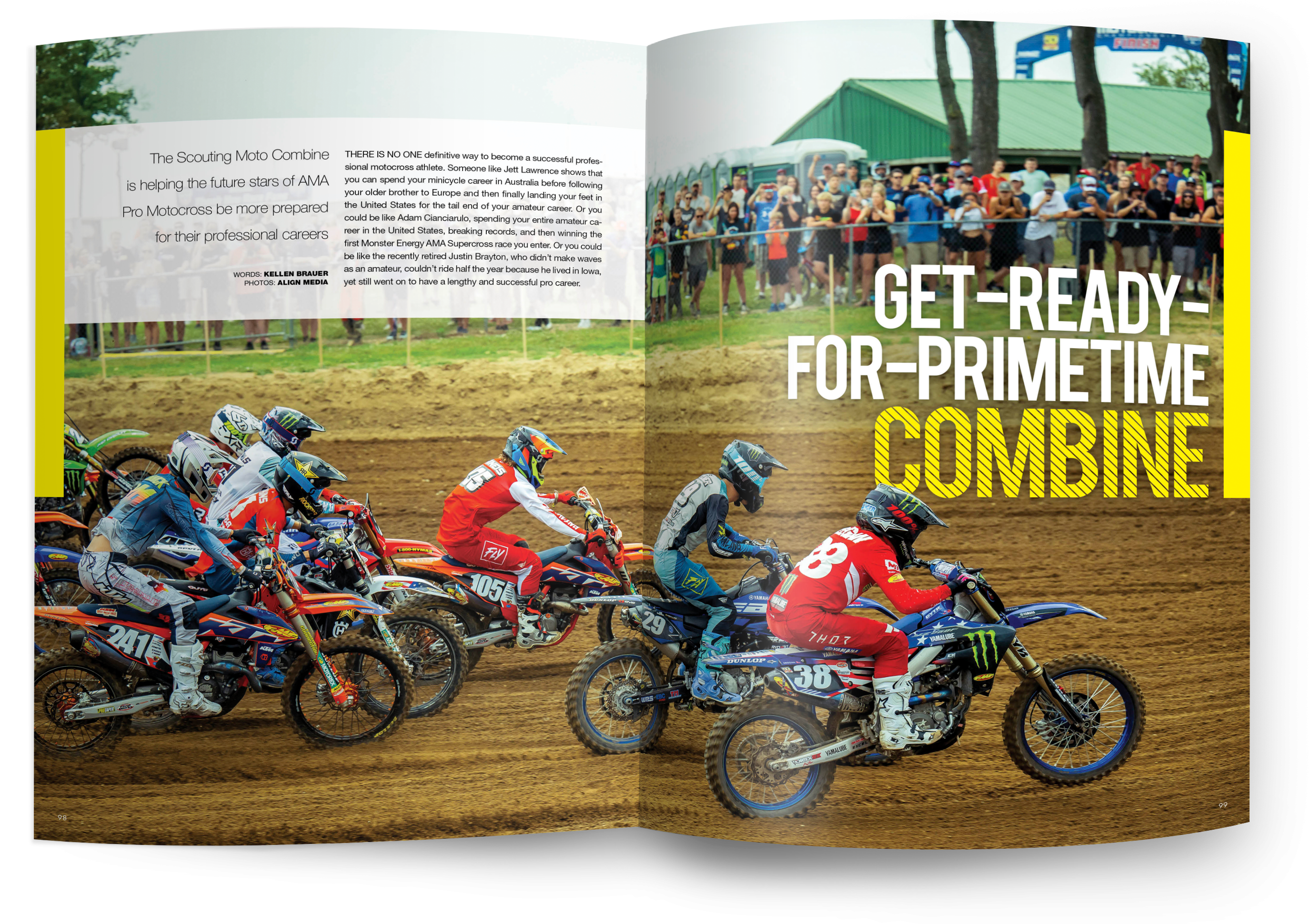 The Scouting Moto Combine is helping the future stars of AMA Pro Motocross be more prepared for their professional careers.
Read Now
Preview Now