Liqui Moly Beta Racing Team Announces 2023 Off-Road Roster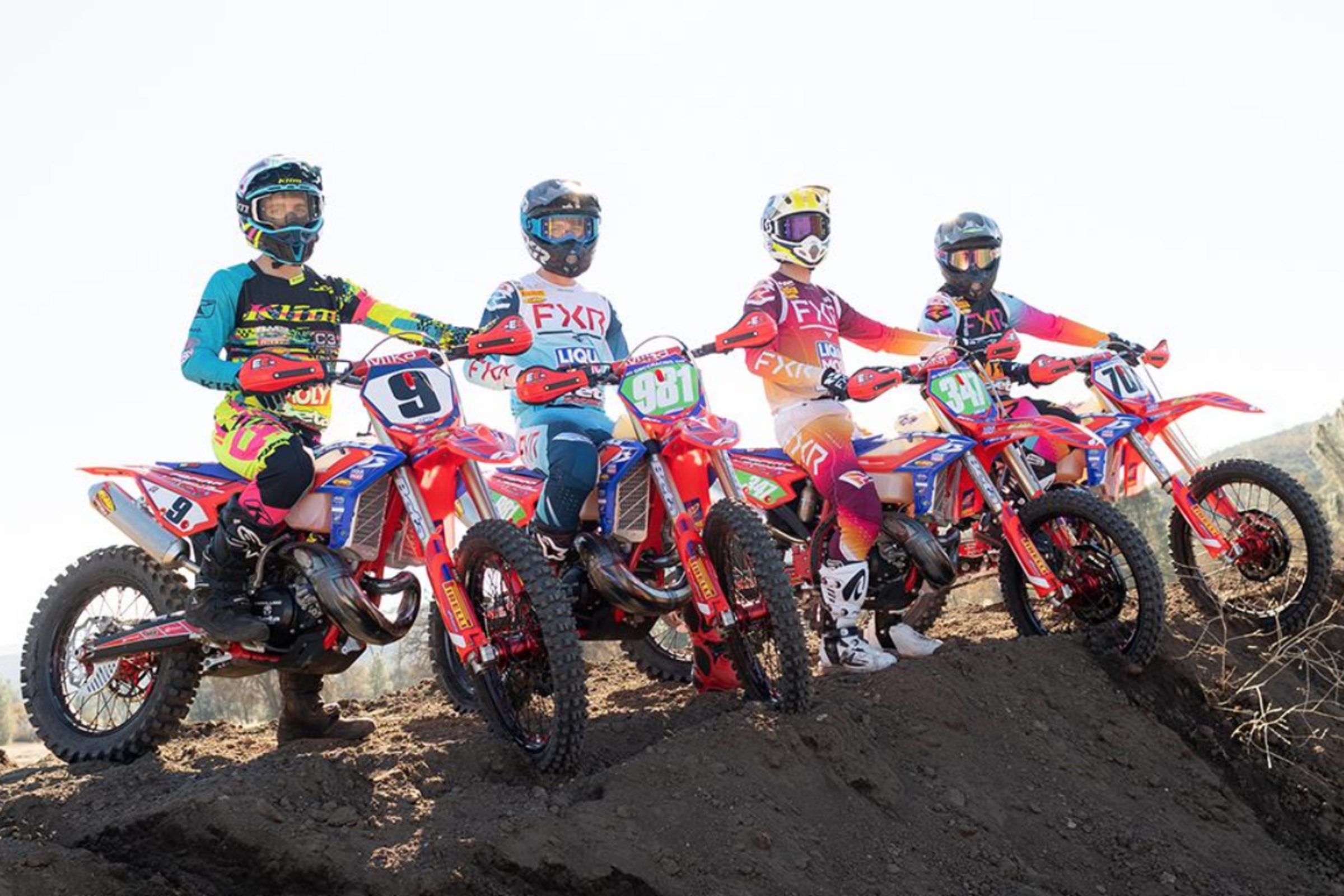 The Liqui Moly Beta Racing team is ready to start its 2023 campaign. The team returns six riders from the 2022 team and welcomes one newcomer. The team will be outfitted with Pirelli Tires as they come on board as multi-year sponsor beginning in 2023.
The West Coast team remained unchanged. Joe Wasson, who finished second in the NHHA points, returns to the team and will continue riding a Factory 480 RR in the National Hare & Hound and the West Hare Scrambles series. Also returning to the team is Zane Roberts, who rides the Factory 480 RR as well in the National Hare & Hound and the West Hare Scrambles. Roberts had 11 podiums last year between the two series. Back for his second year as a factory rider for Beta USA is Dare DeMartile. Dare competes in the WORCS and NGPC series. DeMartile found the podium six times last year.
The East Coast team returns three riders to the factory team. Jonathan Johnson is one of the returning riders for the east team. He competes in the XC2 class at the GNCC aboard a Factory 250 RR. Johnson will also look to continue his success in the NE Pro2 class at the National Enduro. Last year he found the podium six times in the series. Again joining Johnson on the team is Evan Smith, who also competes in the GNCC XC2 class on the Factory 250 RR. Smith will also race in the National Enduro in the NE Pro1 class. Smith had 15 top-ten finishes between the two series last year. Rounding out our GNCC riders is Jason Lipscomb. Lipscomb, who found his rhythm last season with 4 podiums in the last 5 rounds, will hope to carry that momentum as he battles in the XC3 class on a Factory 125 RR.
The newcomer to the team is Danny Lewis. He will compete in the US Hard Enduro Series for Beta as well as the EnduroX on a Factory 300 RR. Lewis found the podium last year at the Hard Enduro series and will work to do so again in 2023.
"Our 2023 team returns the majority of our riders from last year. We are looking to build upon results from last season and have the race bikes and team to do so. In the west, our veteran guys can win any race they enter. And the east team has the talent and gained experience from last year to race at the top. I'm excited for the season to get underway." said Carlen Gardner, Race Team Manager.
East Team
Evan Smith | Jefferson, GA
Race Bike - Factory 250 RR | Race Series - GNCC (XC2) & NEPG (NE Pro1)
Jon Johnson | Landrum, SC
Race Bike - Factory 250 RR | Race Series - GNCC (XC2) & NEPG (NE Pro1)
Jay Lipscomb | Parkersburg, WV
Race Bike - Factory 125 RR | Race Series - GNCC (XC3)
Danny Lewis | Acme, PA
Race Bike - Factory 300 RR | Race Series - US Hard Enduro & EnduroX
Joe Wasson | Scottsdale, AZ
Race Bike - Factory 480 RR | Race Series - NHHA & WHS
Zane Roberts | Minden, NV
Race Bike - Factory 480 RR | Race Series - NHHA & WHS
Dare DeMartile | Lincoln, CA
Race Bike - Factory 480 RR | Race Series - WORCS & NGPC