It might be the off-season, but that doesn't mean we're cutting Filthy Phil Nicoletti any slack with his weekly column for us here at Racer X Online. Yes, he grumbled when sent this week's questions, but fortunately he's still likes getting paid and went ahead and answered this week's questions. Well, actually, he hates creating invoices so he actually hasn't been paid in awhile. That's his fault!
Read this week's edition for Phil's words on the passing of Joe Gibbs Racing MX's Coy Gibbs, riders insuring themselves, and two-strokes.
Email Phil@racerxonline.com if you want in next week.
Phil,
Sorry to hear about the loss of your friend Coy Gibbs. I didn't know him, but you guys have put out some great stories this week from everything I've read and listened to. On your Instagram you talked about him taking a chance on you. I know J-Bone [Jeremy Albrecht] was a big part of running that team but how close was Coy to the day-to-day operations of the team? What was he like to work for?
The passing of Mr. Coy is still so surreal to me. I still can't understand how or why. It makes no sense whatsoever. He was a huge part in my career. He might deny that, but he was. I had some of my best outdoor results and seasons because of him. He took a chance on me in 2014 to complete as a permanent fill in guy but also guaranteed me at least six races (three supercross, three motocross). I'm not sure how many SX races I did that year, but I did more than half the outdoors. After that year in 2014, Mr. Coy felt I was somewhat of a necessity. In 2015 the fill-in roll came in clutch in SX, and we crushed outdoors. Then again in 2016 with SX, and crushing outdoors. Then the whole deal came to life in 2017 with a full-time gig, indoors and out. But it didn't matter because I felt like I was already FULL TIME. even though I was the fill in, I ended up racing a lot when other guys got hurt. But none of that mattered because it was all up to Mr. Coy to keep it going. And he kept it going! I also think he just kept me around because I had thick skin and was his emotional piñata. But he was a big part of the moto side. He had an office in the MX shop. He spent a lot of time there. Most of his day-to-day business was ball busting though, let's be honest. Mr. Coy never ever felt like a boss to me. At first, he did because I was intimidated. But when I fully understood his demeanor, he was just another awesome guy you could have some beers with and talk shit to. He gave me the opportunity to become what I am today and allowed me to grow to show I could "somewhat" ride a dirt bike. Thank You Mr. Coy, many of us owe you.
Phil,
How savvy are riders when it comes to insurance? I'm not talking just health insurance, that's a no-brainer, although I'm sure there are plenty of broke (and soon to be permanently broken?) privateers out there who don't have it. You hear about sports stars like David Beckham insuring his legs, singers like Mariah Carey insuring her voice, or even Kim Kardashian insuring her gigantic ass. That last one might not even be true, I just made it up, but you get the idea. Is there anything like this going on in motocross? Has Eli Tomac insured his eyes so he can continue to give that death glare whenever JT$ asks him a question on the podium? Did Weston Peick insure his fists so he could continue to pummel Vince Friese should he ever be stupid enough to divebomb him again? What's the weirdest instance or insurance you're aware of in moto?
Liability Lawrence in Kansas
Honestly, that's a really good question. I don't think you can actually insure on specific body part for a moto guy. I don't think Eli is taking out an insurance policy specifically on his wrist. Unfortunately, our sport has a little more risk than a soccer player or singer………… BUT, there is special insurance that cost a shit ton per year. You can fully insure yourself for disability to where the premium per year is around 30-40k with the potential of a 750k-1Mil payout. With that being said, if that goes into effect and you collect, you cannot race anymore. Done. But the average dude, when it comes to insurance, for most of us is 450 a month, with a 7,500-10k deductible. Unless the kids are lucky, and they are still on the parentals insurance. As far as weird instances, you get them when the medical bills show up even though you have insurance! It's all a crock of bullshit. As far as racing insurance at the races, there is some. But only works if you leave the track in the ambulance. Many riders have used it, including myself. Dallas SX when my bike shut off and I destroyed my heel on press day, Feld had a 50k cap for insurance. Of course that helped, but hospital bills add up to MUCH MUCH more. I haven't heard of a secret insurance in our sport to cover any specific injuries. But it doesn't really matter. I believe the shit is all a scam.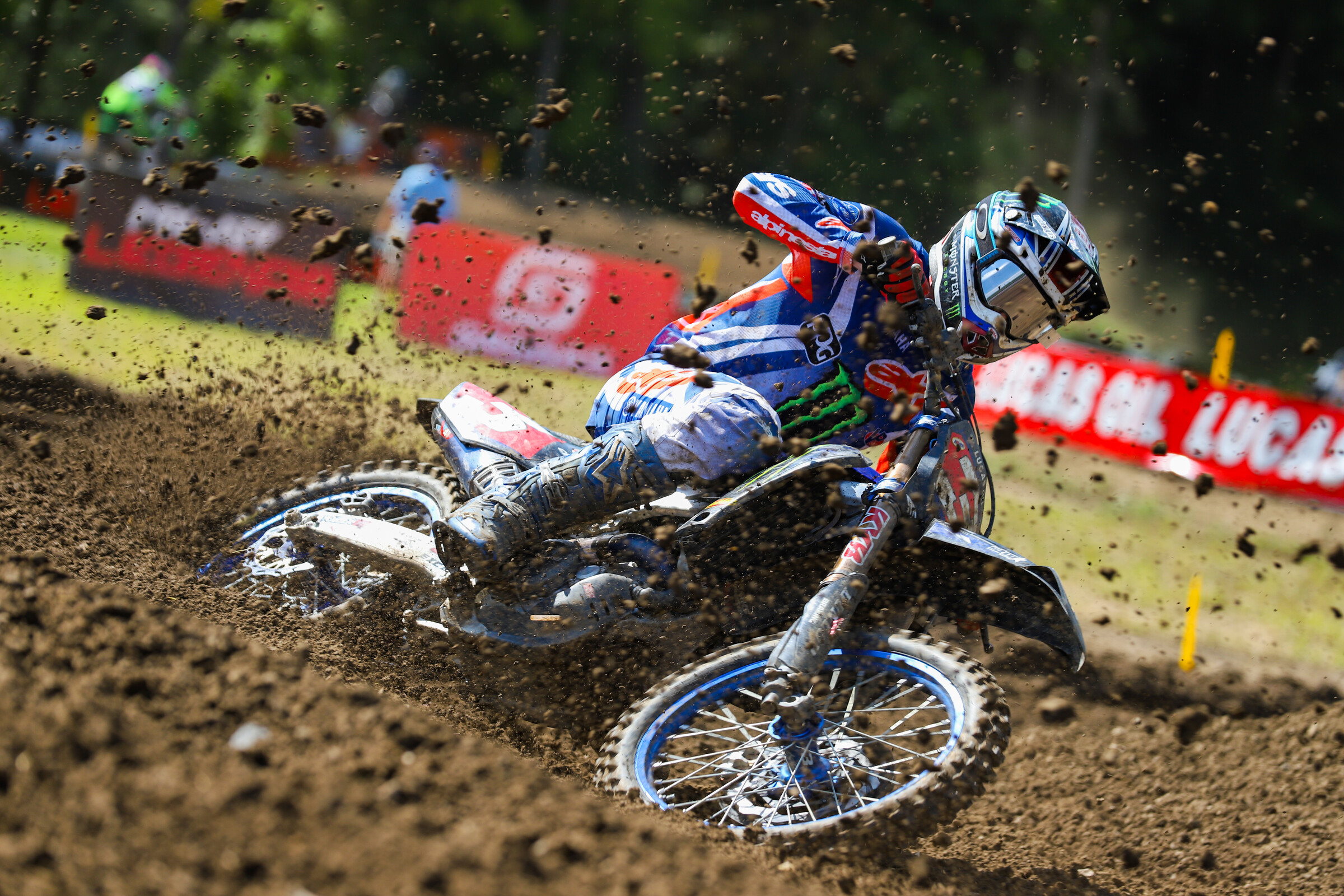 Phil,
I know there's an endless debate regarding two-strokes vs four-strokes and there are valid points, and lunatics, on both sides. But one thing is undeniable—there is still a core group of enthusiasts who love two-strokes and there is still plenty of interest in them. With that in mind, will we ever see them return to racing on a stage bigger than a one-off race like Red Bull Straight Rhythm, or a side series like the 125 All-Star races? Why or why not?
Yours truly, Two-Stroke Paul in Minnesota.
No, it will never return to a bigger stage. Only way it would even be brought to a bigger stage is if the outdoors implemented a legit 125 class like MXGP has EMX. If people think otherwise then they are mental. If they allow 250 two-strokes in the 250F class at the pro level, then MAYBE you'd get more privateers on them. But as far as the factory level, nahhhhhh. It isn't happening in the 250 and 450 class. Yes, the two-stokes are awesome, I'm not arguing that. But there is no comparison to a Star Racing 250F and a 250 two-stroke. Especially on SX. Sorry guys!
Now look, Red Bull Straight Rhythm is an awesome event, and I think some of the main guys like doing it on two-strokes, and some hate it. That's just for a fun race, though. To see two-strokes at a pro level again, unless it's an EMX style series, then it won't happen.