Millfield, OH
The John Penton
GNCC Racing
After an eventful off-weekend, round seven, the halfway point of the 2022 Grand National Cross Country (GNCC) Racing season, took place at Millfield, Ohio's Sunday Creek Raceway for what is currently the longest running event on the GNCC schedule; The John Penton GNCC. A new wave of uncertainty surrounded the GNCC faithful as this event began, and some additional rainfall on the slick Ohio clay added another unique element early in the race. Here's a few things we learned…
A NEW WINNER
The aforementioned wave of uncertainty surrounding this event was largely due in part to the fact that defending GNCC champion, Ben Kelley, suffered an injury during the National Enduro event the week prior. Kelley went down hard and ended up hitting his leg between his own motorcycle and a tree, resulting in a compound fracture to his tibia and fibula. After sweeping the overall wins in the first six rounds of the 2022 season, Kelley's absence would leave the door wide open for a slew of challengers to claim either their first win of the season, or their first overall win, ever.
In fact, out of the riders who lined up for the XC1 class looking to claim the Penton win, only Josh Strang, Ricky Russell, and Grant Baylor have overall wins to their credit [Note: race winner Steward Baylor Jr. was also on the sidelines with injuries]. Others such as Jordan Ashburn, Trevor Bollinger, and Josh Toth have all come close to race wins but just haven't been able to put it all together. When the green flag flew it would be Josh Strang as the man on a mission. After breaking his arm in the second round of the season, this would only be Strang's second race back from injury. However, this course would prove to be one that would fit a savvy veteran such as Strang.
Rains had fell on the racecourse early in the week, then again late Thursday night into early Friday morning. A couple of other short showers Saturday afternoon and evening would give way to some great conditions by the late portions of Sunday's morning race. However, the rain would fall again just prior to the start of the 1 p.m. pro race, then again on the first lap. Some places these small showers do not make a huge difference, but the southern Ohio clay that inundates the Sunday Creek Raceway facility is likely the slickest substance known to man, and even the smallest amount of moisture can create brutal conditions for a motorcycle racer.
This gives savvy veterans a unique opportunity to put years of trial and error to work. Simply staying upright, choosing the right lines and finding traction where there is little to be found are always key here. Josh Strang is the most experienced rider in the XC1 class having made his GNCC professional debut in 2007. With these years of experience, Strang would lead nearly wire-to-wire to claim The John Penton win—his second John Penton overall win in a row after winning last year's event.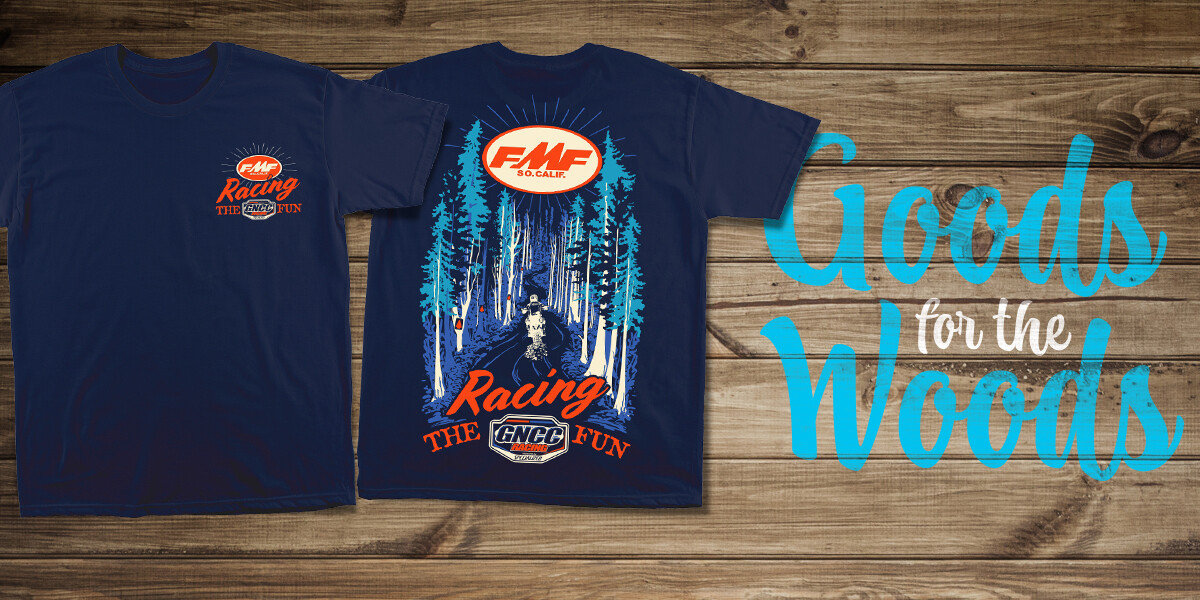 DUKING IT OUT FOR THE PODIUM
With Strang controlling the top spot, several other riders were not only trying to track him down for a potential race win, but also hungry to just claim a podium for themselves. Ricky Russell would complete each lap in the second-place position, eventually ending the day there for his first podium of the season. Russell would actually be the only one to wrestle the lead away from Strang, which he did so for a portion of the second lap. Jordan Ashburn held the third-place spot on lap one but would drop to fifth in the mid-portion of the race.
This would push Trevor Bollinger and Grant Baylor into podium contention during these laps, but eventually Bollinger would suffer a mid-race clutch issue that led to an extended pit stop. Toth would work his way from eighth place on lap one into fourth place by the fourth of five laps, while Ashburn would come back from that fifth-place spot to third place again in the late stages of the race. That would be exactly how they finish as well with Russell taking the second-place spot while Ashburn rounded out the podium in third.
With two more rounds standing between these riders and the GNCC summer break, there will ultimately be a number of riders looking to contend for race wins and podiums of their own and the majority of these guys still hanging in there have podium finishes to their credit in the past. With Kelley sidelined for an unforeseeable time, there are quite a few riders looking at the big picture with championship potential. Coming into The John Penton, Kelley held a 65-point lead over Jordan Ashburn. With an overall win paying 30-points, and a sliding scale from there, Kelley still holds a 44-point lead over Ashburn.
Bollinger sits third and 55-points out of the lead after salvaging a 10th place overall at The John Penton following his clutch issues. From there, it's a fairly sizable gap back to fourth place rider, Craig Delong, who had some struggles of his own at The Penton, eventually ending the day 16th overall. Delong is 73 points out of the lead, while Josh Toth rounds out the top five overall with an 85-point gap from first place.
GNCC
| Position | Rider | Hometown | Points |
| --- | --- | --- | --- |
| 1 | Jordan Ashburn | Cookeville, TN | 267 |
| 2 | Craig Delong | Morgantown, PA | 223 |
| 3 | Ricky Russell | Duvall, WA | 181 |
| 4 | Ben Kelley | Harwinton, CT | 180 |
| 5 | Lyndon Snodgrass | | 156 |
Full Standings
FIRST-TIME XC2 WINNER
While the XC1 guys were battling for the overall win, there were also a number of XC2 racers duking it out for a class win of their own. Evan Smith would jump out to the early lead, letting his Factory Beta 250RR sing (yes, the two-stroke!). It would then be XC2 points leader, Lyndon Snodgrass, taking over the lead on lap two before another lead change would take place. It would then be Cody Barnes controlling the top spot by the mid-way point of the race, and Barnes would actually hold that lead all the way to the checkered flag to take his first-ever XC2 class win.
Fresh off the overall win at the previous weekend's National Enduro event, Ryder Lafferty would hold the second-place spot early in the XC2 class but eventually drop all the way back to fifth place. However, Lafferty would then manage to work his way back into the second-place spot and eventually end the day there for his fourth XC2 podium of the season. Liam Draper would be buried deep in the XC2 pack on the opening laps but eventually work his way through the field as well, coming from as far back as ninth place on lap one to end the day with his second straight podium finish in third.
As for the hunt for the XC2 title, Lyndon Snodgrass still holds the points lead sitting 20-points ahead of Mike Witkowski while Ryder Lafferty sits an additional 20-points back in third. The XC2 class utilizes the same points scale as the XC1 class, paying 30-points for a class win. So, while Snodgrass' lead is comfortable, he still has to stay in contention as one bit of bad luck on his part and some good luck on Witkowski's part could change the face of that championship battle.
Of course, the same can be said for Witkowski. After winning the first three rounds, Witkowski would suffer a hard crash at round four and finish the day in 14th. He would rebound at round five with a third place before suffering issues and finishing 10th in the sixth round. A solid fourth place finish would give him a little more breathing room at The John Penton as Snodgrass would actually finish behind him in fifth. The 14th and 10th, coupled with strong performances from Lafferty, including a win at round five, has pushed Lafferty into the third-place spot. With all three of these riders claiming race wins, in addition to Cody Barnes taking his first win, these next two rounds before summer break have the potential for all-out war in the XC2 class.
GNCC
| Position | Rider | Hometown | Points |
| --- | --- | --- | --- |
| 1 | Lyndon Snodgrass | | 291 |
| 2 | Ryder Lafferty | Millville, NJ | 229 |
| 3 | Ruy Barbosa | | 219 |
| 4 | Liam Draper | Auckland | 191 |
| 5 | Cody J Barnes | Sterling, IL | 191 |
Full Standings