Anaheim, CA
Anaheim 1 (A1)
Monster Energy AMA Supercross Championship
Rockstar Energy Husqvarna's Zach Osborne had a pretty rough season in 2021. After winning one round of the 2020 Monster Energy AMA Supercross Championship and then the 2020 Lucas Oil AMA Pro Motocross 450 Class Championship, Zach was hoping to springboard that into a career year. Well, that didn't happen due to injuries, and it was a bit shocking this past summer when we heard that Zacho was going to retire due to a back problem.
But wait! Cue the dramatic music…he's back! Zacho is backo everyone! I caught up to him to get the real lowdown on the ins and outs of his decisions and the changes he's made to his program for 2022.
Racer X Online: Okay, Zacho. You were telling everybody you were retired, and you were going to be a riding coach/test guy. We've been talking about that behind the scenes. You've had a fantastic career and all of that and you seemed satisfied—but, dude, you're back! You are racing again. Take us through some of that.
Zach Osborne: Yeah. There's a lot to unpack. First of all, I signed my deal in March of this year for next year. I asked for a one-year deal because I wanted 2022 to be kind of my last season. I'm getting older and really want to have some more kids, and it's just not possible with three kids or four kids or whatever and trying to go racing. So, my initial plan was to have 2022 be my last year. Then obviously, my back got somewhat better before outdoors, to a point where I felt comfortable going racing. I knew it was going to be sort of modest. If you look back through my interviews and stuff, I was not like, "Yeah, I'm going to go back this title up." The prep was limited. I knew that it was just not going to be great, but I thought that I could manage to kind of muster it out and make the season. I made it a race and a half, basically.
At that point, I was like, I'm going to have to have surgery or something, because I can't live like this anymore. I went to a surgeon that I got hooked up with through Dr. G. [Dr. H. Rey Gubernick] and he was one of the best guys in Southern California. Got a couple different opinions and they were all like, "It's not that bad. We're not really sure why you're in so much pain." So, I chose the therapy route because that was kind of what they all decided. If you can do therapy and see how it goes, maybe you can make gains over the next couple months and you won't have to have surgery, but we don't know the long-term prognosis. So, I've chased this therapy route. I was getting better and better, better and better. I had been going to the races most of the summer with the team and helping with the boys kind of day to day at Aldon's [Baker]. That was kind of my position, I guess you could say. That was where I thought I was headed. Then for me to give [the] KTM [Group] a decision, they had kind of asked me to make a decision by August 1st. I asked, "Can I get until October the 1st?" Because my back was better, but August was less than two months after when I stopped in Colorado. They were like, "Well, we would like it to be August 1st because that gives us a lot more time with riders and stuff." So, I was like, "Okay." So, August 1st came, and I had to make a decision, and that was the decision I had to make. I'm not good enough. I can't do this, take money and feel good about it. They were like, "Okay. We're going to kind of carve out a spot for you."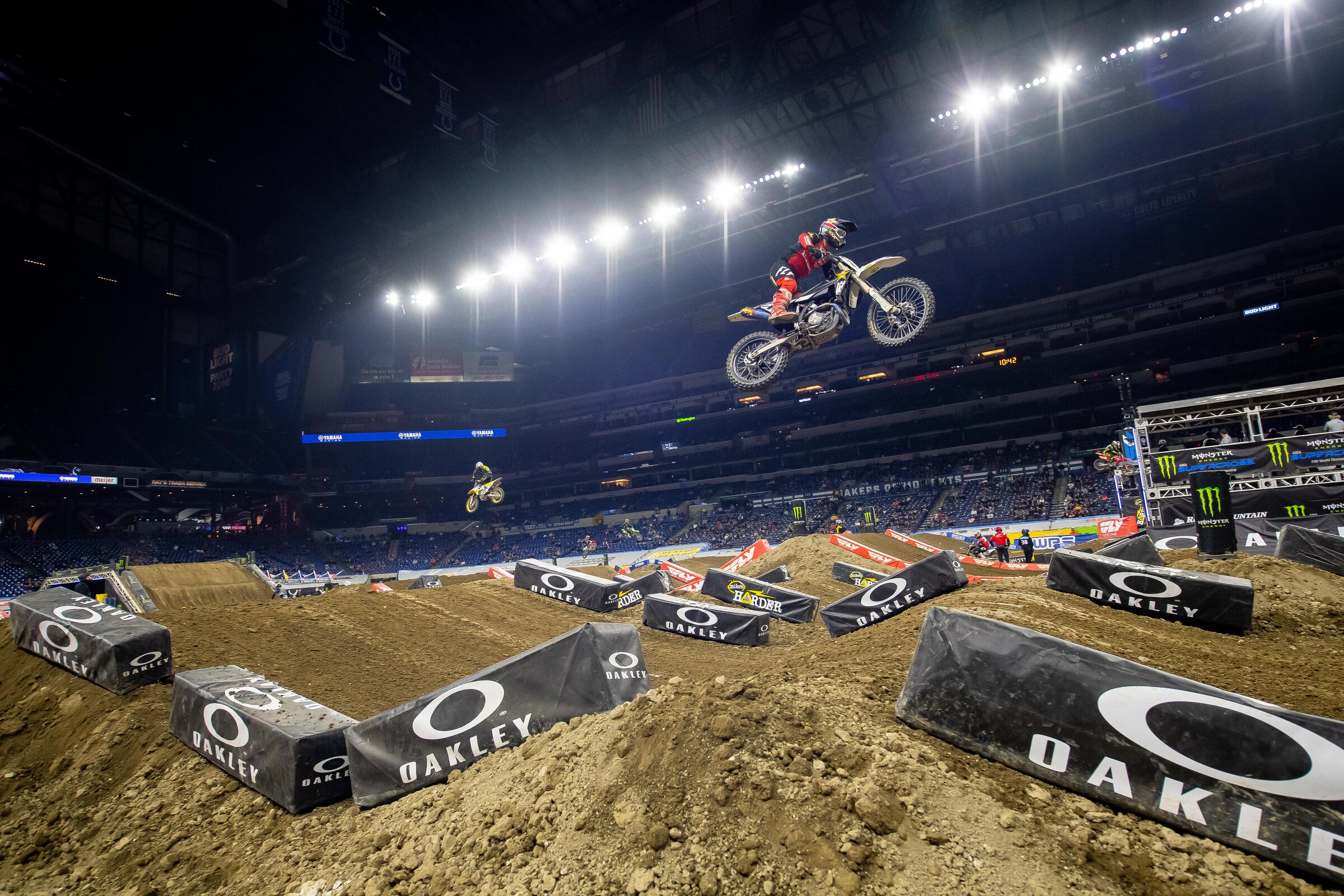 You actually seemed pretty at peace with it. It didn't seem talking to you around that time that you were torn or anguished about this. You took a pretty analytical look at it, and you were like, "Okay, well, I can't race like this, so I'm done." I expected it to be a harder decision for you. You were pretty practical about it.
Yeah. It was sort of the situation. It wasn't really my decision. It was like, "Hey, we need a decision." I had a deal. They needed another rider if I wasn't going to race, whatever. That's business. I get it completely. They had sorted me out a pretty sweet little spot [to work with the team]. I was like, Okay, maybe this where I'm headed. But, in my heart of hearts, I was still training every day and going to therapy and doing all the things to try to get better, but I just wasn't going to have time to let that unfold. In the end, I did end up having the time I needed, just because the way things played out. I started riding a little bit. Then we're almost to October 1st. What do we do? I had to get some more checks and kind of get their people to sign off on it, and here we are. I'm going racing. Happy to go out in a different manner than what I was. I didn't really feel like that was the end for me, personally, but it was just going to be professionally what had to be done. So, I'm really stoked to have another chance at it. I'm all in.
Related: FMF Releases Zach Osborne Signature Edition FMF Powerbomb Goggle
That's awesome. It's great news for your fans, good news for the team and everything else. Were you pretty aggressive with your therapy and the way that you're doing it to get your back better? Or was there something different that somebody said to do that really worked wonders?
Basically, my disc bulge was only five millimeters, which is not herniated. It's just a bulging disc. A lot of people in their back… I think it's something like, I don't even remember the statistic, but it's over 50 percent of people who've gotten an MRI would show some sort of bulge, some sort of finding in an MRI.
That's the old chiropractor thing. Every time you go to a chiropractor—"Oh, your back is so bad. You've got to come to me every week. Your back is so bad."
I went to get an adjustment here in Claremont back in 2018. I walked in and the guy was like, "You have spinal bifida. You shouldn't be walking." I was like, "Really?" So, this whole disc thing has been at L5, S1 which is where the bifida occulta originally was. It kind of all came full circle. The guy was a little bit right. Back to the therapy thing… I'm into movement stuff, like functional movement training and whatnot.
Jumping on boxes…
Just all kinds of stuff. I'm always researching that stuff. I had gotten hooked up with a guy, Dr. Brandon Keilman in Orlando when I did my shoulder at Colorado in 2018. He did all my therapy for that. I've stayed in touch with him, kind of followed him. I know that he's been having really, really good results with back pain and getting people out of pain and things. So, I hit him up and I was like, "Hey, there's a chance I'm going to get surgery, but I have some time to make my own decision on this. What's your opinion?" He was like, "Just give me three or four months. In six months, you'll be a different person." I was like, "All right. I'm in. Sign me up."
So, we went for six weeks making decent progress, and then we got in this cycle where it was like one week was mediocre and the next week was great. Then another mediocre week, and then the next week was great. But, in the mediocre week, it seemed like I was making gains over my great week the week before. So, it started to kind of compound on itself. I had to get another MRI two weeks ago to prove my health, or whatever. The results, the way that my spine has changed and elongated, and the disc space has changed so much. It's pretty incredible. Even my therapist was like, "I don't know what this is going to show. We know you're out of pain and we know you're in a really good spot, but it could look the same." We were both really blown away with the amount of difference we made in my shape and the way it moved in three months. So, I owe a lot of it to him. I've been diligent with it every day. I have all the things I need here at my house. I have an ice bath, sauna, magnet, you name it. I've been kind of all in on getting it fixed, not even so much for continuing racing but just quality of life. That three-month period there between supercross and when I stopped racing outdoors was pretty brutal. I was doing okay sometimes, but most of the time I was just like, "How do I fix it? How can I get away from this pain?" It was nerve pain, and that's never good. I don't take medicine. I don't do any of that stuff. So I'm just like, just give me every therapy modality. It's been an elimination process a little bit as well, what works and what doesn't work. How I can be good day to day riding and what that process looks like? We're still kind of learning the whole thing as well together as we go. But, so far we've made insane amounts of gain and progress. I'm really stoked with it.
I've had a disc taken out and had a surgery on it and is pretty much 100 percent now. I know that pain and nerve pain and sciatic nerves and all that is the worst. It is absolutely the worst. Just changes you as a person.
Mine was really not, I wouldn't even say back pain, but in my SI joints, above my butt cheeks, that's where I would get so tight. I literally couldn't move. I have hypermobile joints, as well. So, there's a lot of pieces to the puzzle other than just you have a bulging disc. It's been unfolding this huge book of things and peeling back enough layers to where we felt like we could make progress from those spots. So, it's been a big learning curve for me and also for Dr. Keilman. Now we're in a good spot and we have a good understanding of what I have going on and how to treat it on the day to day.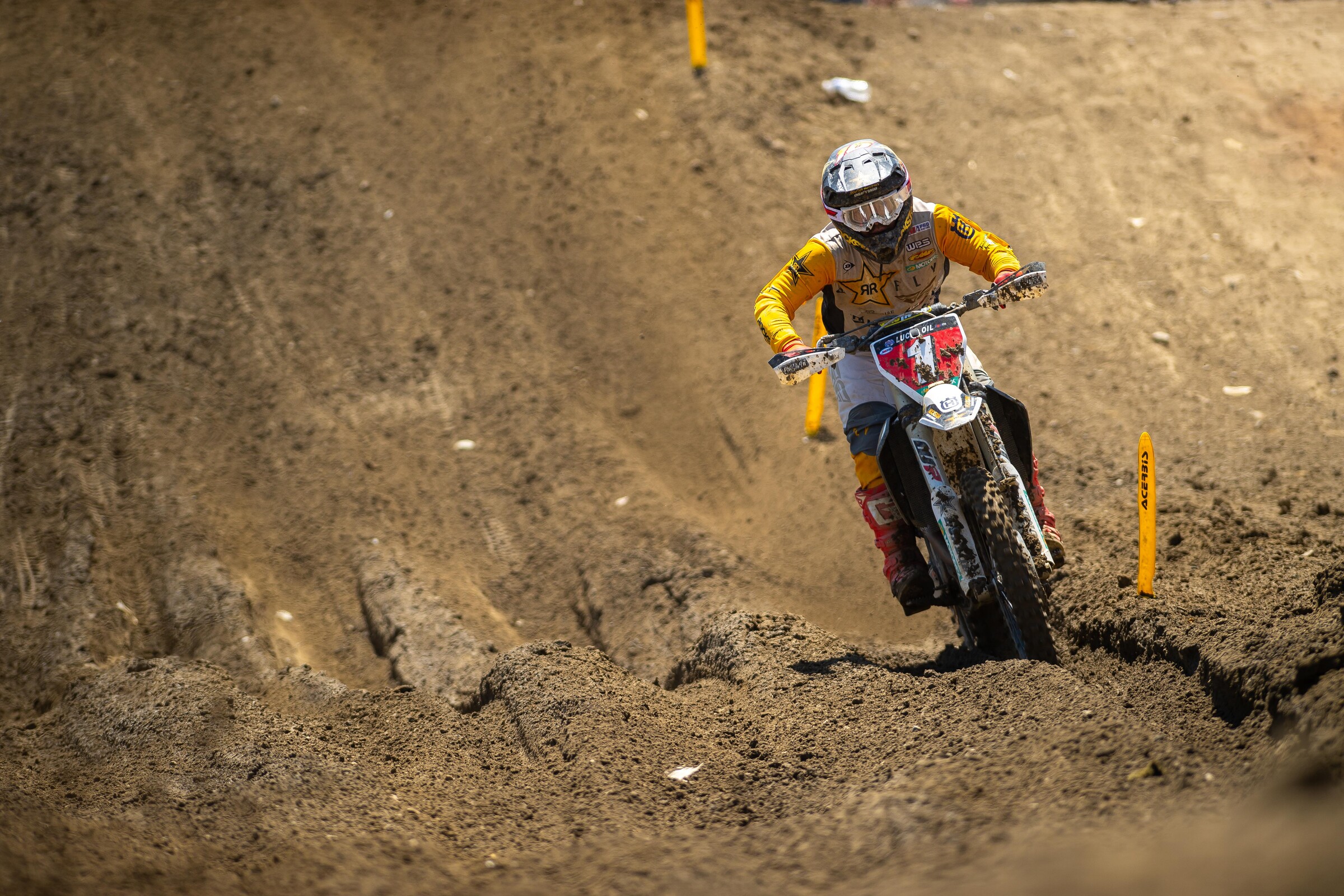 So, what was the Husqvarna Austria like when you told them, "I want to race. I'm ready to go?" Thankfully, they didn't need an answer by August 1.
Yeah. They were gracious from the day that they kind of offered me the position and the deadline. They were like, "Look, you have a deal. We're going to honor it if that's what you want to do, but we also have this for you." Just the timeline [of August 1] was tough for me. I don't ever want to commit to something that I can't do. I'm an under-promise, over-deliver kind of guy. That's how I operate. I don't ever want to be just taking money to take money. If I thought I was doing that right now, then I wouldn't be doing this. I wouldn't be trying my butt off to make it all happen. They know that. They understand that very well. They know how I am and how I operate. So, they've been super supportive since we made the decision.
What did you learn from going to the nationals as a rider coach?
For the most part, the thing that I learned—and this has happened to me before—you just appreciate something more. I don't feel like I'm ungrateful for where I am or anything, but you just get kind of jaded. Just going back to the races and looking at it from the outside in, it just changes your perspective on things. I feel like I can appreciate it all much more than what I could had I not had that experience. I'm grateful for the experience I had this summer because realistically it's going to kind of boost my experience for this coming year, trying to really take it all in and enjoy it knowing that it's my last year as a full-time professional supercross and motocross racer. One thing that really stands out to me was the flyover [for opening ceremonies] at Southwick this year. I was like, that is so freaking cool that we're here riding dirt bikes and they're doing a flyover. I've seen 1,000 flyovers, and they've never really spilled out to me like that. Just appreciating those small moments and really getting to enjoy how blessed I am to get to race and do what I do and enjoy myself in my job, basically.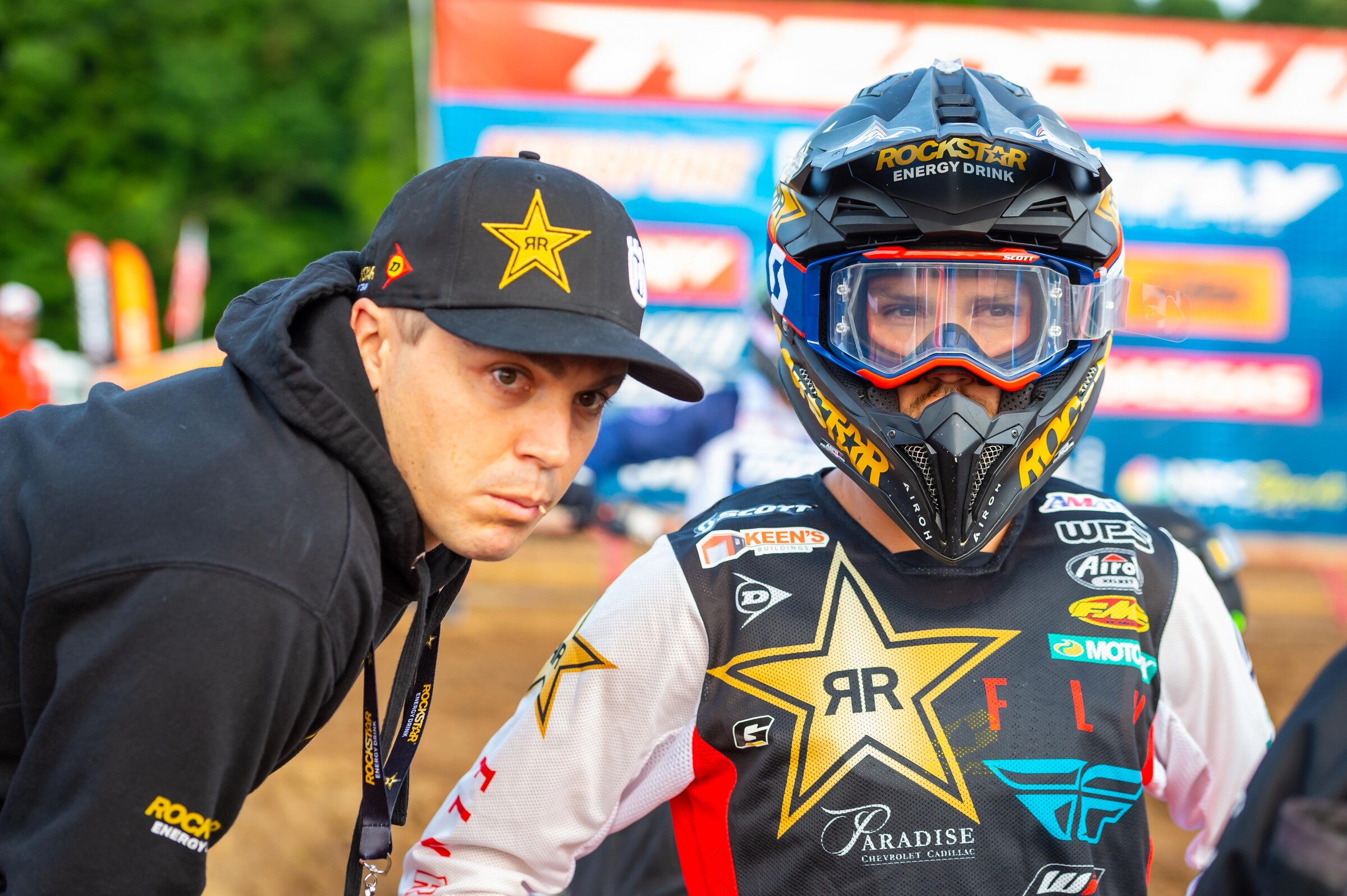 I can understand that. Also, you're making another change to your program during the week. What's that going to be like?
Yeah. I'm excited about that. It was time for me to make a little change. Aldon [Baker] and I have had a great relationship. We still do. It was just a matter of I needed to do what I felt was right for maintaining my back and giving the people what I promised them for what they're paying me. We just couldn't come to grips or terms on that. It ended gracefully. I'm proud of our success together. I respect Aldon hugely and he's been a huge part of my success. So, I'm happy. It's a bummer that it had to end one year from the end, but at the same time, I'm happy that we could be adults, talk about it. I told him, I'm building a house like three miles from him. We don't want to be enemies. He's like, "No, not all. I totally understand what you have going on." He realizes the severity of what I had going on with my back. It was fun. We had a great run there. I'm happy and looking forward to something new.
You're going to be at the 83 Compound with [Cooper] Webb and the Lawrence brothers and [Joey] Savatgy and [Justin] Bogle. It's going to be stacked over there. It's going to be good.
Yeah, I'm looking forward to it. It's fun. I have a new, old trainer—my trainer that I was training with before I went to Aldon's, Ryan Rowell. We've joined up again. I'm looking forward to that and 83 and just some new scenery. It was a good five years, but also there's no question that it's a grind. Just to see a new gate every day, it's just motivating. So, I'm looking forward to it. Like I said, I'm all in.
It's great, man. I'm stoked you're back. You were going to be around anyway, but I'm stoked you're back racing and getting to go out the way that you want to go out. I think for a champion like yourself, that's all you want. You get to go out the way you want to go out.
Yeah. That was a huge motivator, too. Obviously, I could just go out and ride around and make mains, but I don't want to ever be that kind of guy. I want to go out and give it my all and have a great year and try to take in every little tidbit that I can. Hopefully my family will get to come to some races again this year and things will be more back to normal. So, I'm looking forward to it.
Listen to Matthes' interview with Osborne below: