Crawfordsville, IN
Ironman
AMA Pro Motocross Championship
Note: the main image is from the 2020 Ironman National.
Once the final round of the series, Ironman Raceway in Crawfordsville, Indiana, is up next. Still perched at the end of August, the series' extended schedule means there are still two more rounds after everyone exits the facility on Saturday afternoon. In fact, 2020 was the real change in schedule that made Ironman more of a traditional round than the book-end. As for how that effects the racing, we don't get the championship showdowns that we have seen in years past. We also don't see the capitulation by some, simply going through the motions in the waning laps of the year.
As for the track itself, I feel it's generally liked by most. The most challenging aspect comes with inclement weather. We have seen heavy rains both before and during this event. That precipitation makes this track treacherous and rutty. Even tougher, the ruts continue down most of the straightaways, like the conditions we saw at Unadilla. Hopefully we have a somewhat dry week and a more conducive racetrack. This track can be a lot of fun if the skies stay clear.
Who's Hot
J-Mart has been on the podium for four straight events, winning three of those along the way.
Austin Forkner looks to be turning it around here. His 4-5 scores were a welcome reprieve from a very challenging summer.
Ken Roczen may have come up short in his bid for the Budds Creek overall but his 1-1-1-2 scores at the last two rounds are hard to ignore.
Coty Schock continues to impress, battling with factory level riders every Saturday.
Joey Savatgy's sixth overall was encouraging. He is right on the cusp of a breakout ride.
Ty Masterpool has ridden very well lately. Remember, he was a podium contender last summer before being relegated to privateer status in 2021.
Who's Not
Aaron Plessinger has had a rough and tumble go lately. He should be able to rebound once he's healthy, but it's been one hurdle after another going back to late June.
Troy Lee Designs/Red Bull/GasGas Factory Racing has been absolutely annihilated by injury this summer. Brutal.
Garrett Marchbanks has really struggled as of late, mostly due to unspecified injuries/illness. His pace doesn't seem to be an issue, but the results are just not happening.
Fantasy Talk
Last week's Budds Creek race saw incredibly high scores. I don't expect the same in Ironman, but I suppose anything is possible. As these final few rounds come and go, the picks start to become a bit more obvious. The trends are fairly clear at this point for the regulars so the smart money will look for the outlier pick to rack up points. Kyle Chisholm was a great example of that, coming off the couch for an 11th overall.
This weekend, watch for some lesser known names. Riders like Tommy Rios Jr., Devin Simonson, Kaeden Amerine, and Zack Williams are all unlikely 250 picks but can put up huge points if they continue their Budds Creek success. The risk level is higher, sure, but fantasy motocross is always a risk/reward tightrope walk.
In the 450 Class, the same strategy can be applied but it feels more difficult. Riders like Jacob Runkles, Cade Clason, Tyler Stepek, and Scott Meshey are all viable picks, but they have also been steadily lowering their handicap over recent weeks. To really step out, you must up the risk level to nosebleed status.
I will likely mix a combination of established talent and riskier upside. A rider like Coty Schock feels likely to finish somewhere in the 9-12 range, giving him decent points with a 4 handicap. He won't be the highest scorer but he is also fit, fast, and on form. I believe there is still value with a rider like Justin Rodbell but his breakout ride at Budds Creek diminished the potential returns. Look for the 450 scores to be lower than the 250 based on these factors.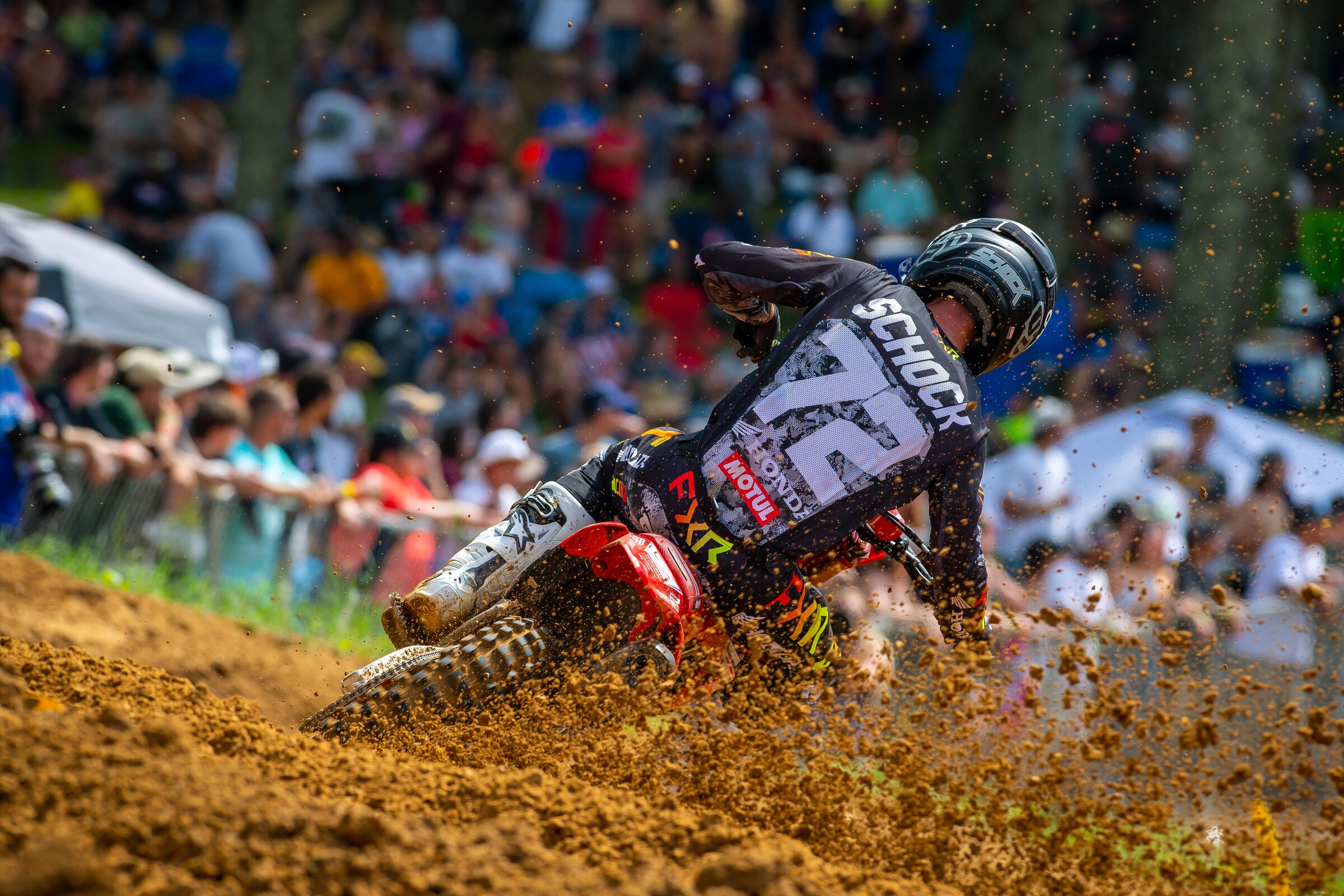 Bold Predictions
The Lucas Oil AMA Pro Motocross Championship announces that the Epstein-Barr Virus will be a presenting sponsor of next year's series.
Rockstar Energy Husky's 450 team has a quiet weekend.
It's discovered that Justin Cooper has been allowing his mechanic to ride his motorcycle in the second motos.
My head literally explodes as I reach my limit on "Tomac is going to ride a 250 two-stroke next year" rumors. Literally explodes. COME ON PEOPLE.
My Picks
250
Jeremy Martin
Justin Cooper
Jett Lawrence
450