So, Phil Nicoletti is out of the Lucas Oil AMA Pro Motocross Championship with a torn ACL. He underwent surgery but now he's laid up on his couch with nothing to do.
Luckily, "Filthy" Phil has a distraction: questions from you! Do you have a burning question you want to ask Phil? Send your question in to phil@racerxonline.com and Phil will be glad to answer.
(Note: Some questions have been lightly edited for clarity.)
Hey Phil,
I'm curious as to what happens monetarily when something happens to a rider during the week and they can't make that weekend's race, like with Barcia this week. I assume he'll have to incur some flight change fees, if not have to eat the whole flight. What other kind of things do these guys have to eat for missing one? Salary? Obviously bonus money. Just curious as to what kind of hit they take.
Thanks!
Shredder
Shedder,
Solid question. To be quite honest, they don't lose a lot of money. Hotels are already booked through the team, so it's easy to cancel. Also, since everyone flys so much, they have really good status, so they can change and cancel flights whenever. Also, COVID-19 made flight changes easier as well. No change fees for the peasants stuck in 34C by the shithouse. They obviously lose the chance of bonus money for not racing that weekend. Riders typically get $1,000-$2,000 for travel. So they won't be able to claim that. No team or sponsor docks salary for missing a race or two. I'm sure there are some that have probably tried that move. But most injury clauses come into play if a bigger percentage of races are missed so they will prorate the salary. Injury clauses are tricky. Especially if a rider gets hurt doing what's he's paid to do. Certain companies understand that it's the name of the game, and shit happens. Other companies, not so much.
Phil,
What's your take on marijuana in motocross? Alcohol sucks, and always makes one hungover. Everyone, even a pro motocrosser is entitled to relaxing after a hard days work. The correct strain of marijuana in the form of an edible can be very soothing, provide a much more effective result for physical relaxation, and does the body no harm.
For an individual such as a professional athlete; hyper-aware and concerned for, not just their physical, but also their mental well-being. Alcohol is certainly not the answer. Even in the smallest amounts the body has to fight alcohol all the way through. It is essentially poison.
Maybe it's the best kept secret in the pits? It sure doesn't seem like your buddy Cooper Webb is hiding anything though. Maybe he has severe allergies? Not sure, but you could blindfold that dude with dental floss in some of his team headshots over the years.
-420
4-2-0,
I'll agree with you 100 percent. Alcohol is poison, and delays healing, and causes inflammation, etc. etc. But I'll be honest here. I enjoy a cold beer or glass of wine every night. I have for many years now. Even the night before a race, I'll enjoy a glass of wine for a night cap. Who knows, maybe that glass of wine cost me a sixth place compared to an eighth place. That's the sacrifice I'm willing to take.
As far as marijuana, there is no evidence that cannabis is used as a performance-enhancing drug. Well, not to my knowledge anyway. But the fact that cannabis can be used for pain management and reducing usage of opioids is a no brainer. Bullshit pharma, pushing narcotics on athletes/people that end up making the cause much worse in the long run. Yeah, CBD helps sure, but it's not gonna help you sleep at night the first week of snapping a tib/fib or femur. I definitely think there is a use for it, without a doubt. I can personally say that I'd rather have a gummy before bed than a Percocet. There is a middle ground for everything. I just know too many people that have had a horrible road with narcotics due to injuries. As far as Coop [Cooper Webb], that made me laugh. He does enjoy Red Bull/Tito's and side of Coors Light when the seasons over.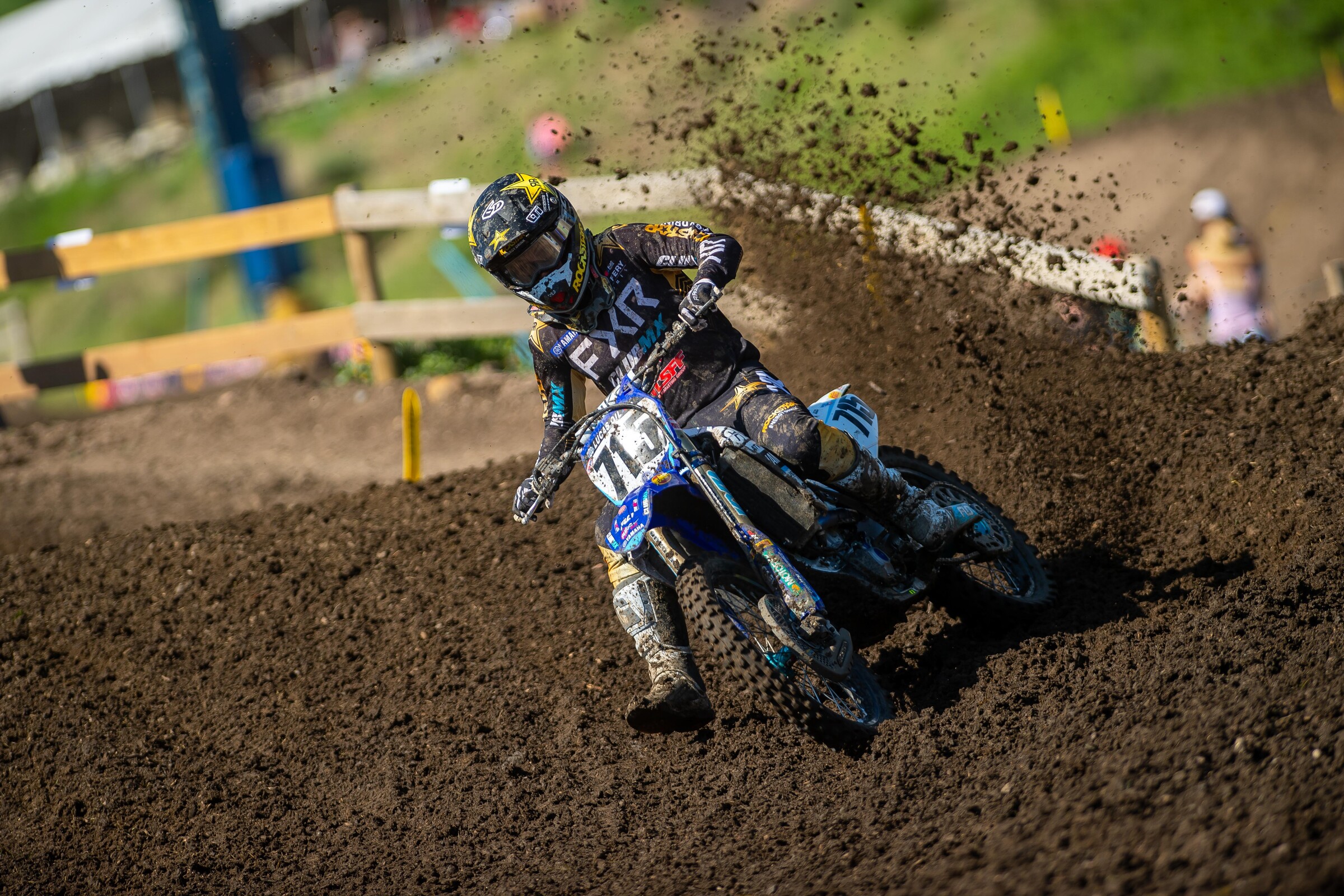 Phil,
What advice do you recommend for newbies getting into the sport? My son and I did the nationals years ago, and once we saw the cost, time required, and physical risk of running up front, we decided to keep our toys local, race small races and practice and just have fun.
You don't want to discourage people from "chasing the dream" BUT….when you look at the number of racers at a big amateur event vs. the number of riders that ever make a living at the sport (without some brutal injuries) things don't add up, especially when you see people mortgaging their other kids and the dog to send junior to an MX training camp full time, dropping out of school to race, etc.
What's the good word? Ride, race, and have fun…..but be honest with yourself unless you're winning the races at your local track by a mile, a lifetime of pro MX may not be in the cards?
I mean, the kids that win classes at Loretta's in the 85cc bikes and up are absolutely phenomenal!
A penny for your thoughts. Payment to come from Weege.
Andy in Charlotte, NC
PS – hope to see you riding bicycles at the Huntersville Business Park again this winter.
Andy,
Being a "professional" at any sport is definitely not a for-sure thing. I was just at Loretta's and watched the best minibike riders in the country. Unfortunately, 98 percent of them won't make it into a living. Some might make it to the pros, absolutely. But actually make a living for a few years to where it makes sense, and profitable? Yeah, not many. I get it though. I was that same kid that wanted to make living riding a dirt bike. For the first few years, it definitely wasn't ideal when I turned pro. I'm all for going racing with your kid/kids and taking it as serious as possible to "try" and make it. But don't sacrifice your family, your savings, your house, thinking little Jimmy is the next JS7 on an 85! Even if you see Little Harry dominating, and getting all the support, doesn't mean shit. Little Johnny in 10th could be the diamond in the rough and be the next star that crushes it. Everyone takes a different path to develop in this sport. They truly do. But a family sacrificing everything for a 14-year-old definitely isn't right. If your kid is good enough, the cream will always rise to the top, ALWAYS! Of course, there is a happy medium with it. Everyone deserves to give it a true and honest shot at it. If you're 17-18 and done with school, and a top guy at LL in the A class consistently but didn't get a ride? I think you deserve a year to give it your all and see what come about!