Washougal, WA
Washougal
Lucas Oil AMA Pro Motocross Championship
Westbound we go! Washougal, Washington hosts round seven of the Lucas Oil AMA Pro Motocross Championship. Undoubtedly the most scenic round of the series, Washougal MX Park seems to bring out differing opinions when considering the track. The morning qualifying practices are typically the best conditions of the day. Traction is at a high, allowing riders to be aggressive. As the day matures, though, things change. The dirt hardens steadily throughout the afternoon, decreasing traction and confidence. The rising sun coupled with the canopy of trees creates a big challenge for riders' eyes. Riders will go from bright sun to incredibly dark sections, the transition virtually blinding riders for a second or two. Tinted lenses can help this transition, but it also adds to the difficulty through the shadowed sections. As riders drop into the final few turns before the legendary stadium whoops, I always chuckle because I know they are leaning on their own bravery versus any visual input whatsoever. Scary stuff but racing at this level is always going to require high risk tolerance. Overall, though, Washougal is a beautiful venue that everyone loves to visit but it does come with its unique caveats.
Who's Hot
Justin Barcia's Spring Creek National ride was the best we have seen from him for quite a while. I will be the first to admit that I didn't see it coming, too. He qualified 12th which didn't really indicate what was to come but make no mistake, he was great.
Dylan Ferrandis suffered his worst moto finish of the year but his ability to salvage after a crash was undeniable. His pace is simply higher than everyone right now.
Christian Craig has been quietly good this summer. He looks the part in this 450 class.
Jeremy Martin's 1-1 finish might be too little too late as far as championship hopes go but it was still a heart-warming return to glory for the hometown kid.
Justin Cooper claimed the red plate last weekend and looks to capitalize on a mid-season slump for Jett Lawrence.
Michael Mosiman's 3-2 Spring Creek day was a long time coming. He is capable of being in the top five every moto but he has to avoid trouble like he did last Saturday.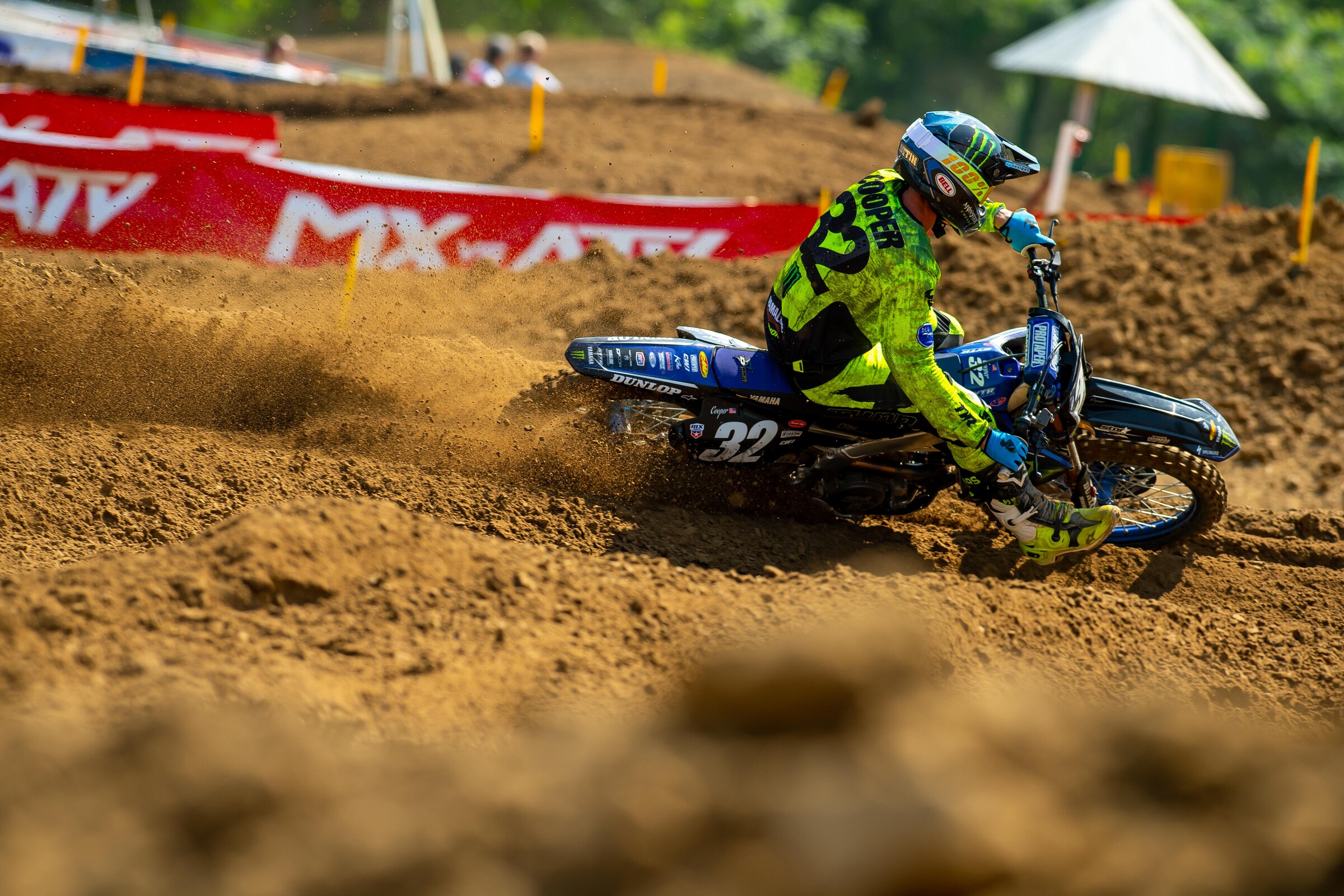 Who's Not
Chains. They have been breaking in droves.
Nate Thrasher has had a tough summer full of crashes. His SX season set the bar so high that maybe this was an inevitable return to reality.
Marvin Musquin hasn't been able to find the pace of the top five this outdoor season. His starts are putting him into favorable situations but that's where the positives end, unfortunately.
Fantasy Talk
Washougal is a unique event for fantasy choices. There are riders that typically do better at Washougal than other tracks. We have seen local riders fare well here, too. The dirt is an acquired taste and the shadows are difficult to adapt to.
In the 250 Class, I would look to see if any of the local privateers show promise in qualifying. We have seen big points come from riders like Tommy Weeck in the past. These riders can be sneaky so it takes some digging to sort through. A privateer with an 18 handicap doesn't have to set the world on fire to score big points. A local rider could post a 20-22 day and not even pop up on your radar, yet still score 80 points.
For the 450 Class, similar theme with the privateers but there could be opportunity with better known names, too. Ben LaMay has ridden this track very well over the years and still has great upside. Fredrik Noren is another name that has posted top ten finishes in the PNW, giving a nice potential score on Saturday. Another name that has to be on your team is Coty Schock. He was in line for big points last weekend before his motorcycle failed him in both motos. All of these names come with risk, but fantasy is always a risk versus reward strategy.
Bold Predictions
Steve Matthes tweets something about how much he loves the Pacific Northwest, is reminded each time he goes up there and how he wants to someday move there.
Dylan Ferrandis does a running Grand Prix start just to up the difficulty level on the season.
Adam Cianciarulo super-fan Chris Betts locks himself in a dark room with plans for seclusion until January 8, 2022.
Meanwhile, somewhere deep in the Netherlands, MX Vice editor Lewis Phillips donated a shoulder blade to Jeffrey Herlings. Phillips and Herlings go 3-1 for the overall in Loket.
Paul Malin sets a world record over the weekend by uttering 1.9 million words without a response from another human being.
My Picks
250
Justin Cooper
Jett Lawrence
Michael Mosiman
450