While the AMA Supercross and Motocross silly season typically takes shape through the fall, it's pretty normal for off-road silly season updates to drag out through the winter, and right up to the start of the new season at the end of February. Lately in the GNCC world, though the news has actually been pretty active.
One of the big stories revolves around Grant Baylor. In 2020, Grant and his older brother Steward signed with the FactoryONE Sherco squad, who made a huge push for the Sherco brand. Steward only made a few races with the brand before a pretty interesting early season split that has still led to a lot of speculation and rumor. Steward suffered through a knee injury that kept him out of several Grand National Cross Country (GNCC) events, but he came back aboard an AmPro Yamaha and won four of the last five races, securing himself a full-time spot on the Yamaha in 2021. Grant remained with the Sherco brand through the end of the year and ended up winning the AMA National Enduro championship. This would be Grant's first National Enduro title, and Sherco's first National Championship as well.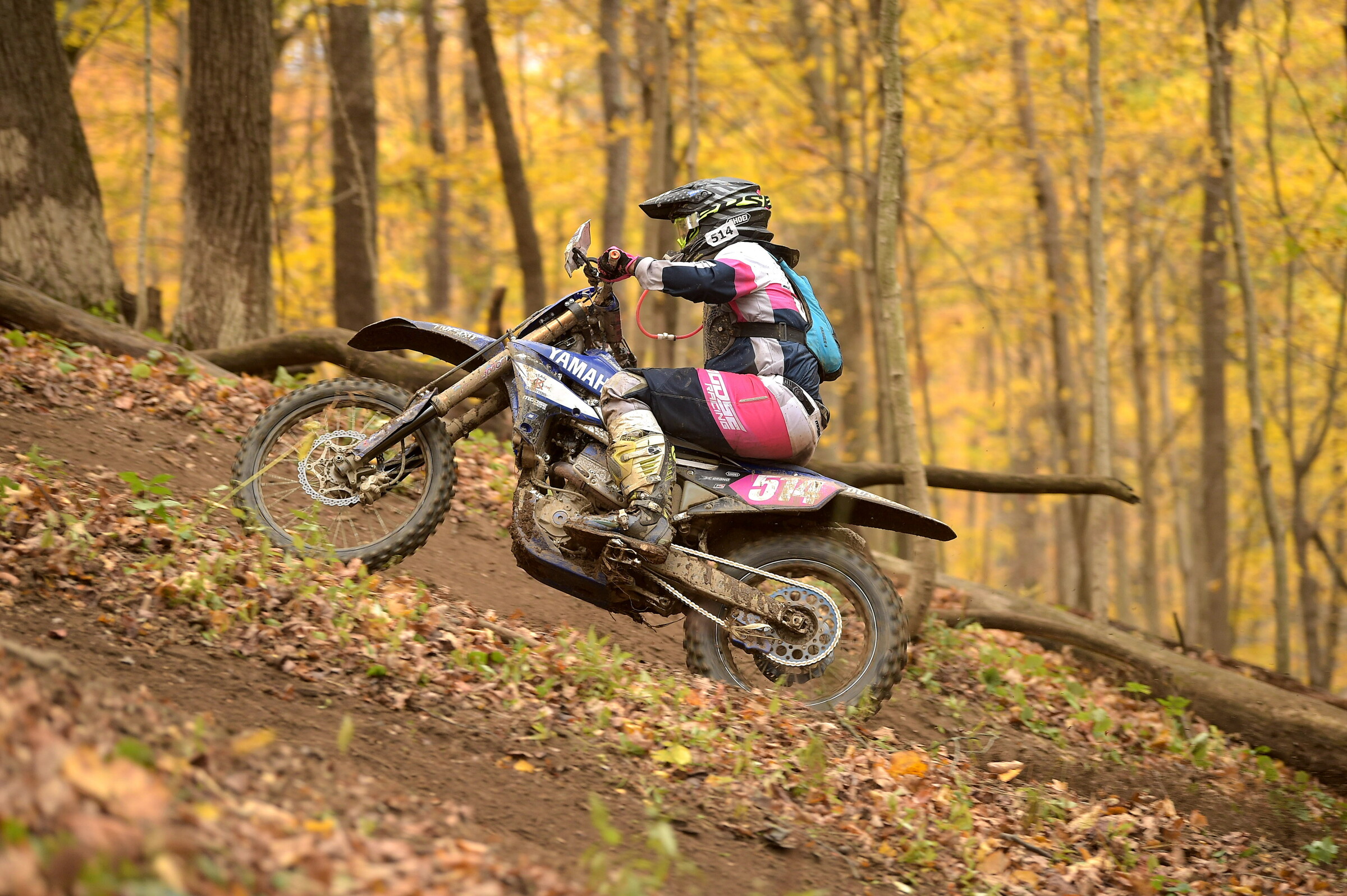 However, it's now official that Grant won't be returning to the Sherco in 2021 as a social media post from the newly formed KLM GasGas team showed a brand new GasGas decked out with Grant's familiar #314, with Milwaukee tools as the team sponsor. This is somewhat of milestone as outside sponsors are even more uncommon in the off-road world and to see them step up and become the title sponsor of the team is pretty huge.
KLM is Kyler Lenz Motorsports, ran by a gentleman named Kevin Lenz and named in honor of his son who lost his life in an ATV accident. They made their way into the GNCC scene in the latter part of 2020 supporting South Carolina's Evan Earl in the XC1 class aboard a Kawasaki. For 2021 Kevin inked the Milwaukee deal, which everyone agreed would be best fit for a red bike, and with some support from GasGas, this new team was born.
Word through the grapevine is that the Milwaukee connection is a big thanks to Kevin's construction company who actually did some building construction projects with Milwaukee.
There's more GasGas news. Coastal Racing, which has been a player in the GNCC game for the last several seasons, has switched from a Husqvarna support team to become the Coastal GasGas Factory Racing team. So, with Coastal becoming a factory effort, this left the door open for a new satellite team and the KLM GasGas team was the perfect fit. Supporting Grant Baylor, Evan Earl and a number of amateur riders, this is shaping up to be a pretty cool new deal.
Coastal GasGas Factory Racing was actually involved in last week's GasGas intro in California and officially announced that Ricky Russell (no relation to Kailub) will return to the Coastal team in the XC1 class, while Johnny Girroir will join the team in an XC2 effort. Girroir spent the past couple of seasons riding with the Trail Jester's KTM squad and was actually leading the XC2 class points until a concussion at the Ironman GNCC took him out of contention with one round to go.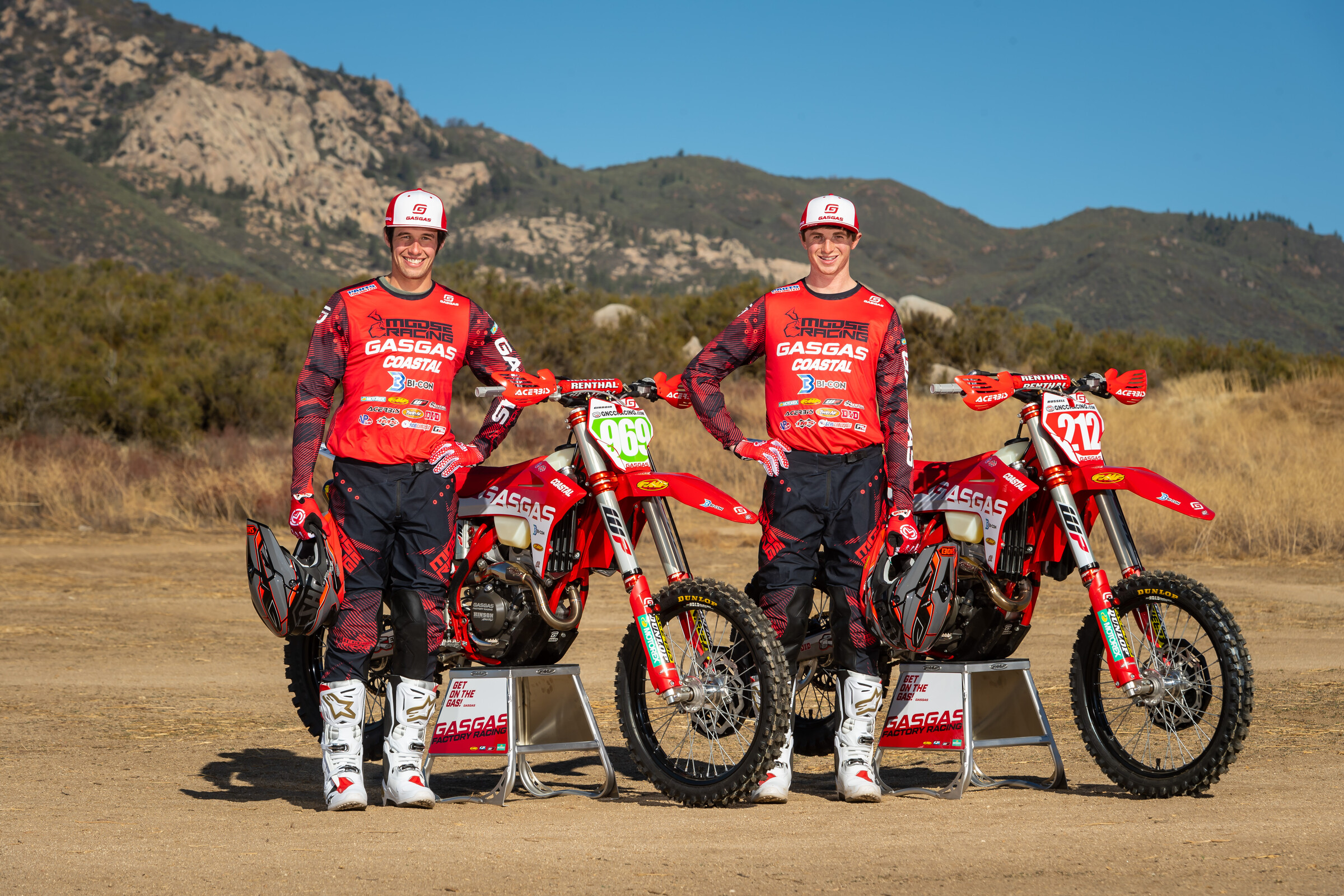 This leaves a lot of folks scratching their heads and wondering what this means for FactoryONE Sherco. A year ago this squad had both Baylor brothers on board and looked to be making a real GNCC assault. For now, the team definitely has a big presence in EnduroCross and Hard Enduro with Cody Webb, and they will continue with Webb and other west coasters in 2021, but the current word is that it looks as if they may take a year off from the GNCC side and better prepare for another effort in 2022. However, there have also been some hints in social media comments that FactoryONE Sherco may still have a GNCC presence in 2021, albeit a bit scaled back.
KTM and Husqvarna are both set to have similar programs to 2020, but with Kailub Russell stepping away from full-time competition. Ben Kelley and Josh Toth look to be set to return aboard with FMF KTM Factory Racing in XC1, while Thad Duvall, Trevor Bollinger, and Craig Delong are all back with the Rockstar Husqvarna team. The only real speculation around these guys is what kind of gear the KTM guys will be wearing as it was announced in late December that they had concluded their partnership with Troy Lee Designs.
Oh, and there's a lot of curiosity as to exactly what events Kailub Russell will be racing. There's been a lot of speculation as to Russell's plans, and many seem to think it may involve some racing where handguards aren't really the norm, and an oversized gas tank is not an option.
The other big piece of the puzzle here is the Babbitt's Online/Monster Energy/Kawasaki Team Green team who has supported Josh Strang and Jordan Ashburn the last two seasons, as well as Aussie XC2 racer Lyndon Snodgrass in 2020. They announced their 2021 lineup this past week with Strang and Snodgrass returning, but no mention of Ashburn. While Ashburn might not be returning to the Kawasaki team, word is he'll still be racing. Rumor has it that he'll be aboard a Husqvarna as part of the LanMillsXC team, which is based out of central Tennessee, where Ashburn hails as well. There's been no official word yet, but the word is definitely going around and it sounds like it might be a done deal.