Everyone's favorite Troll has a new home! No, it's not under a bridge but Alex Martin will be over on a new team that combines Rock River Yamaha, Manluk Racing, and Merge Racing. He'll be the only rider on this team and he also gets back on a Yamaha, where he had his most success when he rode for the CycleTrader.com/Rock River Yamaha and Monster Energy/Star Yamaha squads a few years ago. Of course the last couple of years Alex rode for JGR Suzuki and produced solid results. Some people would say he was robbed of the national championship the last few years. Well, by "some people" I really just mean me. Anyone else? All about the Troll Train?
Troll is also branching out and looking toward his next move when he hangs up the boots. Alex and a couple of partners have launched Troll Training.com. There, they can help riders or really anyone get a bit of guidance with their physical fitness. Training and education is something that's always interested Alex. He's taken classes and read books on the subject, and he's been one of the fitter racers on the track the last few years.
The website are training programs are cool, but right now his main fitness goals still revolve around himself.
"I just felt like I still have something left to prove" Alex told us on the Privateer Island Podcast a couple of weeks ago. "I just felt like I had unfinished business. I turned 31 in October. I still feel like I have many good years left, at least a couple good years left.
"For me it was really exciting, just this whole Yamaha thing. Being back on a Yamaha and the possibility of that engine. It's no secret that the 250 class is kind of a horsepower game. It was exciting for me to have that opportunity pop up."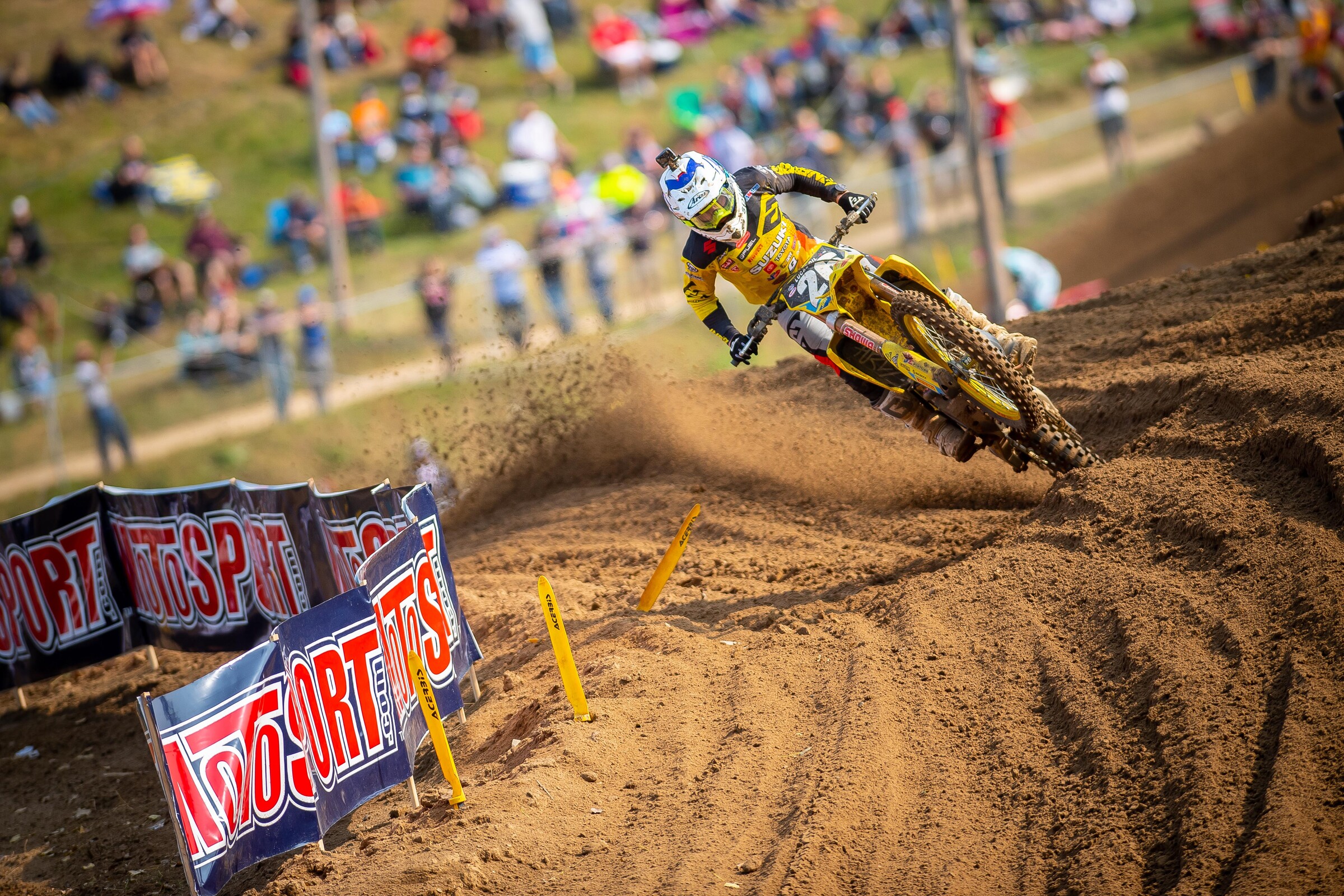 Ah yeah, Yamaha. You'll hear that name when it comes to the 250 class whether it's from Alex or his brother Jeremy who has also gone back to Blu Cru. The reverse-engine design of the Yamaha YZ250F has, as we've seen, helped to produce quite a few winners the last couple of years.
"I was upfront with the guys," A-Mart said. "I'm like, 'Listen. I want a good engine.' That's the biggest thing in the 250 class. With little bro being on the Star Yamaha, I got make sure we up our game!"
Alex talked to the Bar-X Suzuki guys, Penrite Honda reached out, and even he went down to Mitch Payton at Pro Circuit to get the spot that eventually went to Jo Shimoda. (He was actually on crutches and hobbling into Mitch's office, due to breaking his leg at Pala. Maybe the crutches weren't the best selling point?) Alex says he had some interest and options, but the thought of going blue and back to familiar surroundings as well as a chance to pick some of the companies and parts he wants to use made this new team look really enticing.
Watch Martin spin laps on his Manluk/Rock River Yamaha/Merge Racing YZ250F on his latest vlog.
Years ago, Martin really started to make his mark with the Rock River Yamaha team. The team picked him up for the nationals after his privateer team folded. It was there, under manager Christina Denney, that people started to see that Alex was more than a middling privateer. He kept working and kept improving, eventually scoring a podium in supercross and getting the factory call up to Star Racing. There was even a time, early in the 2016 250 Lucas Oil AMA Pro Motocross Championship, were Alex held the points lead after winning the Glen Helen National. At the end of the season, he got to represent Team USA at the FIM Motocross of Nations. Good memories in blue for him, and it all started when Rock River gave him a shot a long time ago.
This is not the same old Rock River team. Team manager Christina Denny has moved on, and this new squad has new partnerships. It's a new team, but some of it feels familiar.
"The Rock River guys called me about a possible opportunity," Martin said. "I was all about it. I'm familiar with the program. I'm familiar with working with [Rock River owner] Mike DuClos. It's a bummer Christina's not there now, but they have a new team manager and we're also working with Jim Lewis. He honestly is just phenomenal. He's a brilliant mind in terms of working with suspension and engines and stuff. So I really liked the package they had kind of put together and just being back on a Yamaha and DuClos' relationship with Yamaha. I was able to bring my own gear money to the table too, which helped. So there was a lot of positives. I'm actually pretty stoked on what we've gotten together so far."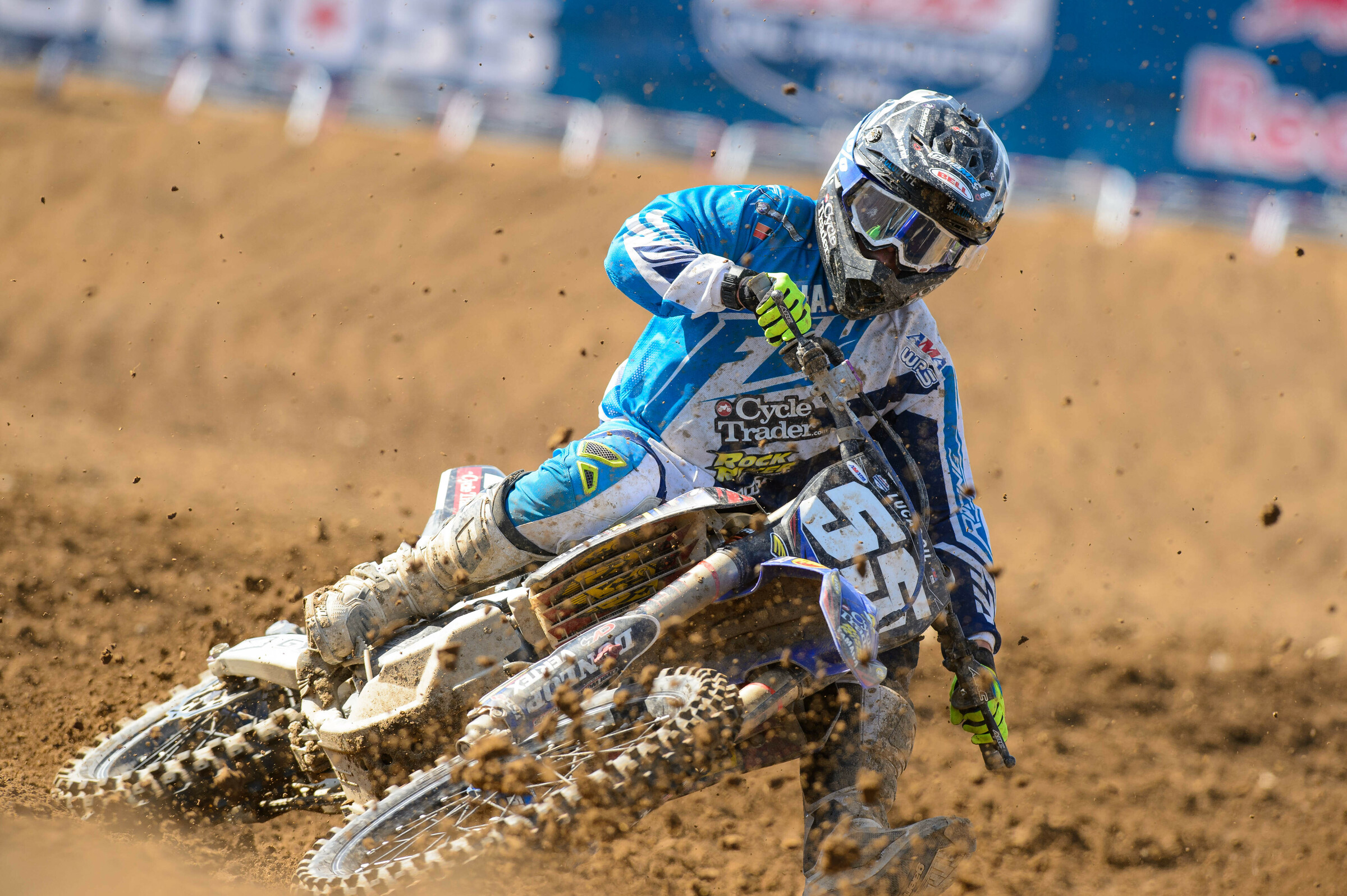 One of Troll's best friends is Phil Nicoletti and because no one knows Troll like Filthy Phil, we asked Phil for a quote about his friend's new bike and team and outlook for 2021.
"It's the same every year for Troll Daddy," said Phil. "'Bike's so fast, so great and I've never felt better.' Exact same quote I get from him every year in October for eight straight years."
We'll put Phil in the "undecided" category for now.
For his part, Alex is looking forward to having the horsepower king under him for the 250 class this year as well as perhaps building something with his new/old team for next year. In fact, he's so happy with the new arrangement that he's not even considering a call up if a full-factory team offered a replacement ride.
"I don't want the out clause," Martin said about potentially getting back on a factory team. "I kind of just want to work with these great people and make it happen on this team. I feel like honestly just looking back at what I accomplished with Rock River in 2015 and 2014, I've already done it."
All aboard the Troll Train for 2021. I'll save you a seat!