AMSOIL Buckwheat 100 Hosts 2020 GNCC Season Finale in West Virginia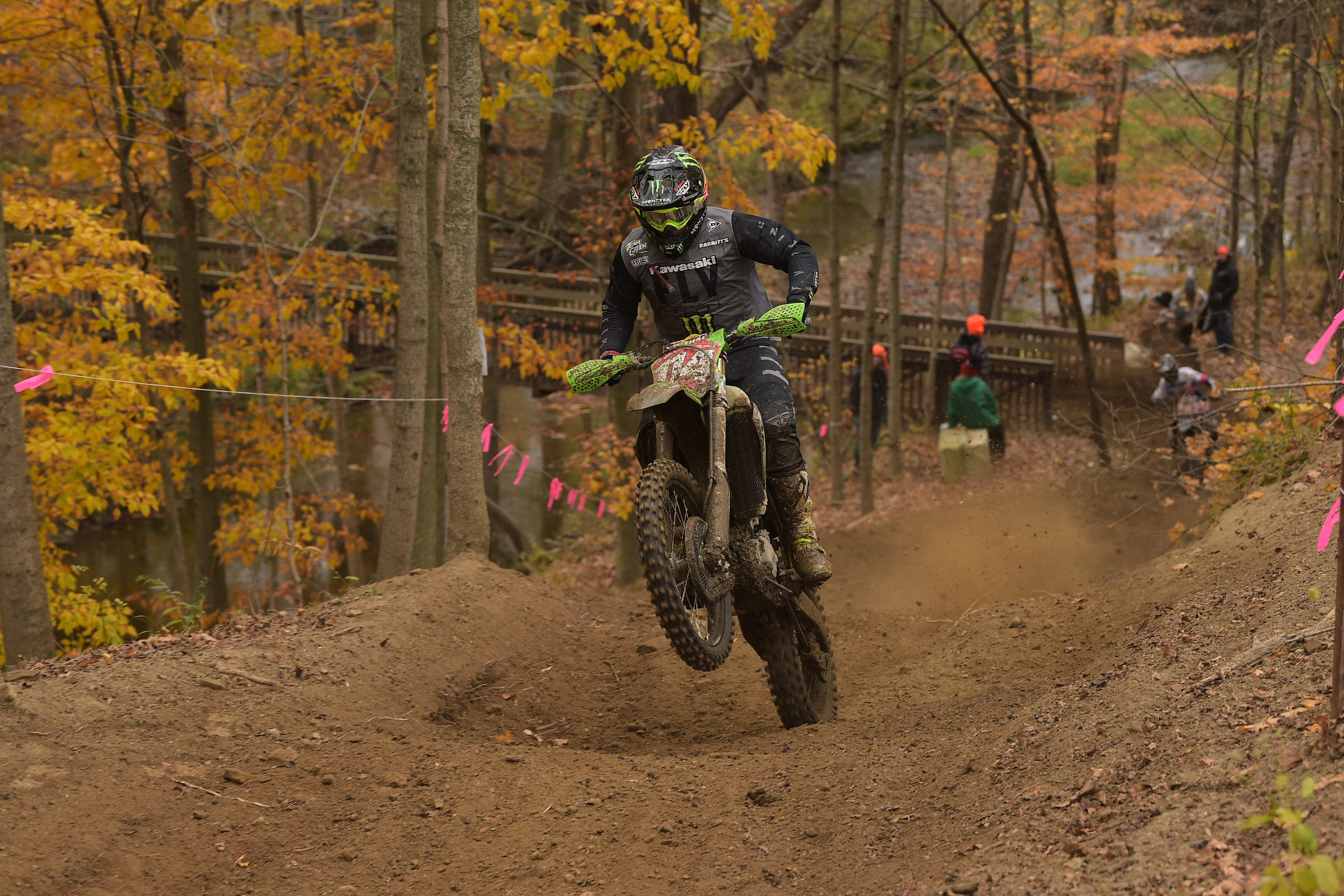 Newburg, WV
Buckwheat 100
GNCC Racing
MORGANTOWN, W.Va.—This weekend, November 7 and 8, the 2020 Grand National Cross Country (GNCC) Series presented by Specialized, an AMA National Championship, comes to a conclusion with the season finale, AMSOIL Buckwheat 100 race, located in Newburg, West Virginia.
This weekend CST/Houser Racing/Waynesburg Yamaha's Brycen Neal will look to earn this fourth overall win of the season, keeping his momentum rolling after his previous win at Ironman two weeks ago. Action Off-Road/Tely Energy Racing/Kenda's Cole Richardson clinched two overall wins thus far in the season and will be aiming to end the 2020 season on a high note by earning his third overall win. Neal and Richardson have been battling at the front of the pack almost all season, and they will be two riders to keep an eye on in West Virginia this weekend.
After earning a podium finish at the previous round, JMR/GBC/Elka/Moose Racing's Jarrod McClure is ready to improve that finish and battle for the final overall win of the season. Phoenix Honda Racing's Chris Borich remains fifth in the points standings, but he is hoping to push towards the front on Saturday afternoon and land on the podium to conclude his season. It's still unclear if WFR/GBC/Fly Racing/Yamaha's Walker Fowler will be lining up for the season finale. After clinching the title at the Mason-Dixon GNCC, Fowler did not race the previous round at Ironman due to a lingering injury.
The XC2 Pro-Am National Championship was clinched at round 12 two weeks ago in Indiana by Action Off-Road/Maxxis/Demaree Motorsports' Austin Abney. Abney had been battling throughout the season with fellow XC2 competitor, LanMills XC/WFR/Magna1 Lubricants' Drew Landers. Abney and Landers swapped the points lead multiple times through the 2020 season, and both will now look towards the XC1 Pro class. Pirate MX Powersports/OBOR Tires' Branden Owens has earned two XC2 class wins and remains third in the points standings. Owens is hoping to earn his third XC2 class win this weekend, while also battling for his best overall finish of the year.
On Sunday, FMF/KTM Factory Racing's Kailub Russell will be aiming to finish out his 2020 and final GNCC Season with an overall win. Russell has been racing hurt since the Burr Oak GNCC after a crash left him with a minor knee injury. Russell still maintained enough points to clinch his eighth-straight National Championship at round 11, Mason-Dixon GNCC. Babbitt's Online/Monster Energy/Kawasaki's Josh Strang remains second in the points standings, and after earning two overall wins this season, he will be hoping to finish out the season with a third overall win.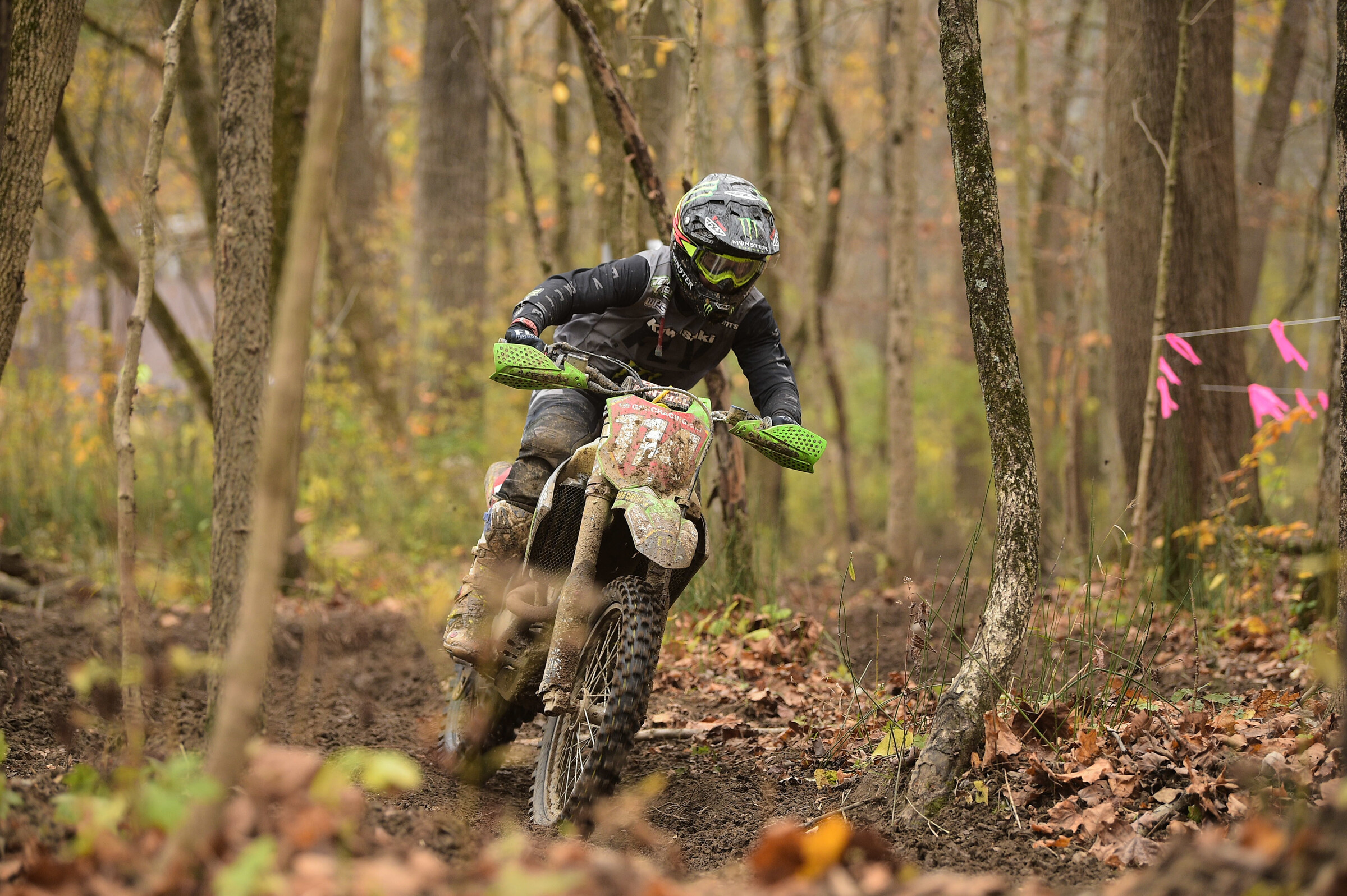 Babbitt's Online/Monster Energy/Kawasaki's Jordan Ashburn has had a consistent year, currently sitting third in the points standings. Ashburn has yet to make an appearance on the overall podium, but he is aiming to change that this weekend in West Virginia. AmPro Yamaha's Steward Baylor Jr. is looking to break into the top-5 overall in the points standings after the finale round of racing this weekend. Baylor came back to win three-straight wins followed by a second overall at the previous round and is aiming to earn that number one spot once again on Sunday afternoon. FMF/KTM Factory Racing's Benjamin Kelley is still searching for his first overall win of the season, but he has been working his way towards that number one spot as he's finished on the podium at the last four events.
The XC2 250 Pro National Championship remains unclaimed as racing heads into the final round this weekend. Rockstar Energy Husqvarna Factory Racing's Craig Delong, AmPro Yamaha's Michael Witkowski and Trail Jesters KTM's Jonathan Girroir are locked in a three-way battle to see who will be crowned. Delong holds the points lead with 11 points over Witkowski and 16 over Girroir. All eyes will be on the battle in the XC2 class to see who will claim the 2020 National Championship.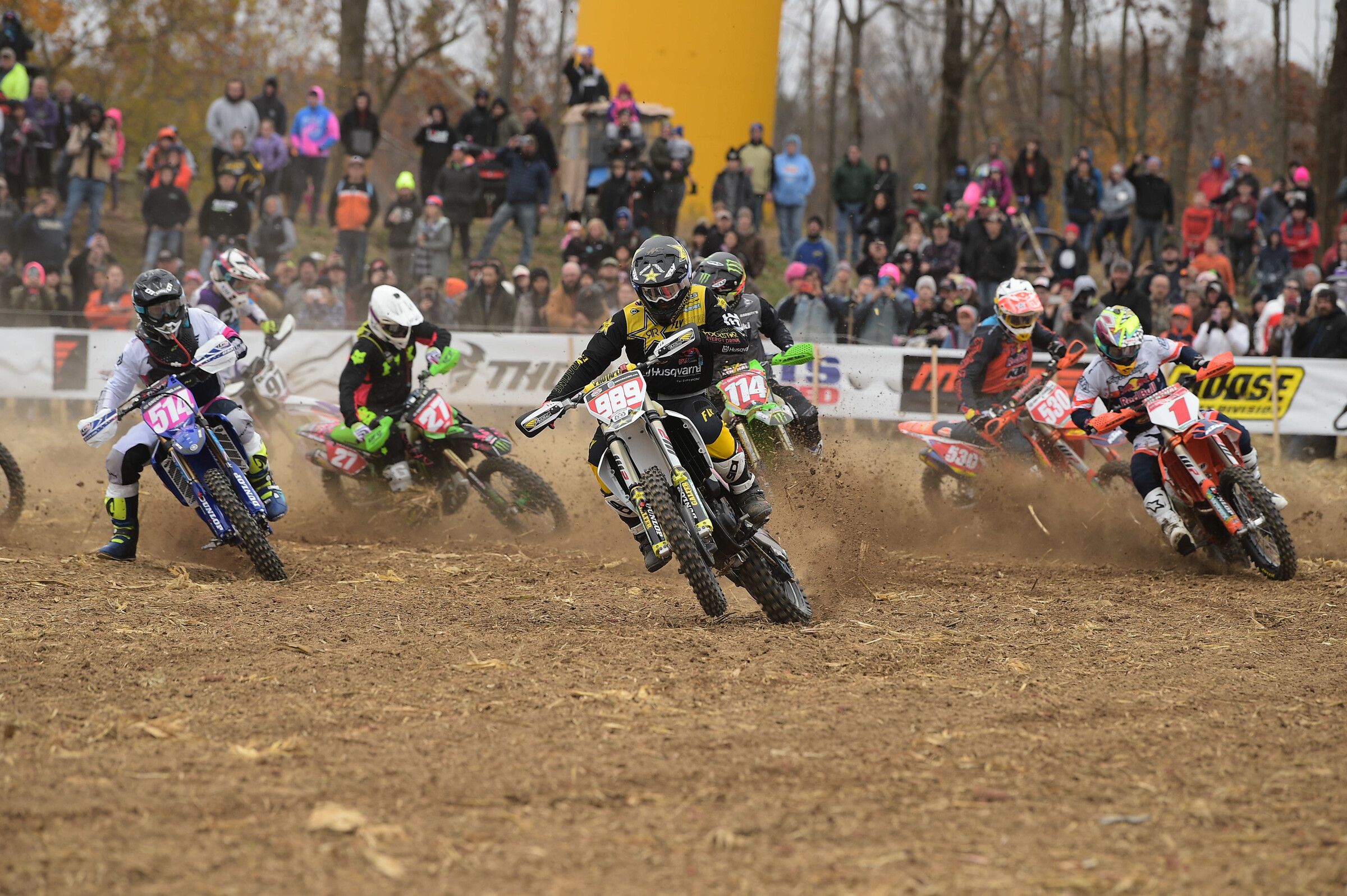 In the FMF XC3 125cc Pro-Am class it was Moose Racing/Carolina KTM/XC Gear's Zack Hayes clinching the championship at round 11, but Raines Riding University/Fly Racing/Yamaha's Jason Raines will still be battling to get another class win before the season comes to an end. FXR/KTM's Jason Lipscomb has been a constant on the XC3 podium this season and is hoping to battle with the top two for a what could be his first win of the season.
This event will include Micro bike and ATV Racing, but it will not be a points paying event for the series. Do NOT follow GPS Directions: You must come to Scotch Hill Road from Route 92 or you will encounter impassable roads.
Full directions and nearby hotels
Four-wheeled ATVs will compete throughout the day on Saturday, November 7. Youth ATV racing begins at 8 a.m., followed by Micro ATVs at 9:15 a.m. and Micro bike racing at 10 a.m., then the amateurs, 4x4 pro and women at 11 a.m., and the pros and top amateurs' race at 2 p.m. On Sunday, November 8, the motorcycles will take to the woods of West Virginia following the race schedule of youth racing action starting the day off at 8 a.m., women and amateur riders' race at 10 a.m. and the pros and top amateurs will start at 1 p.m.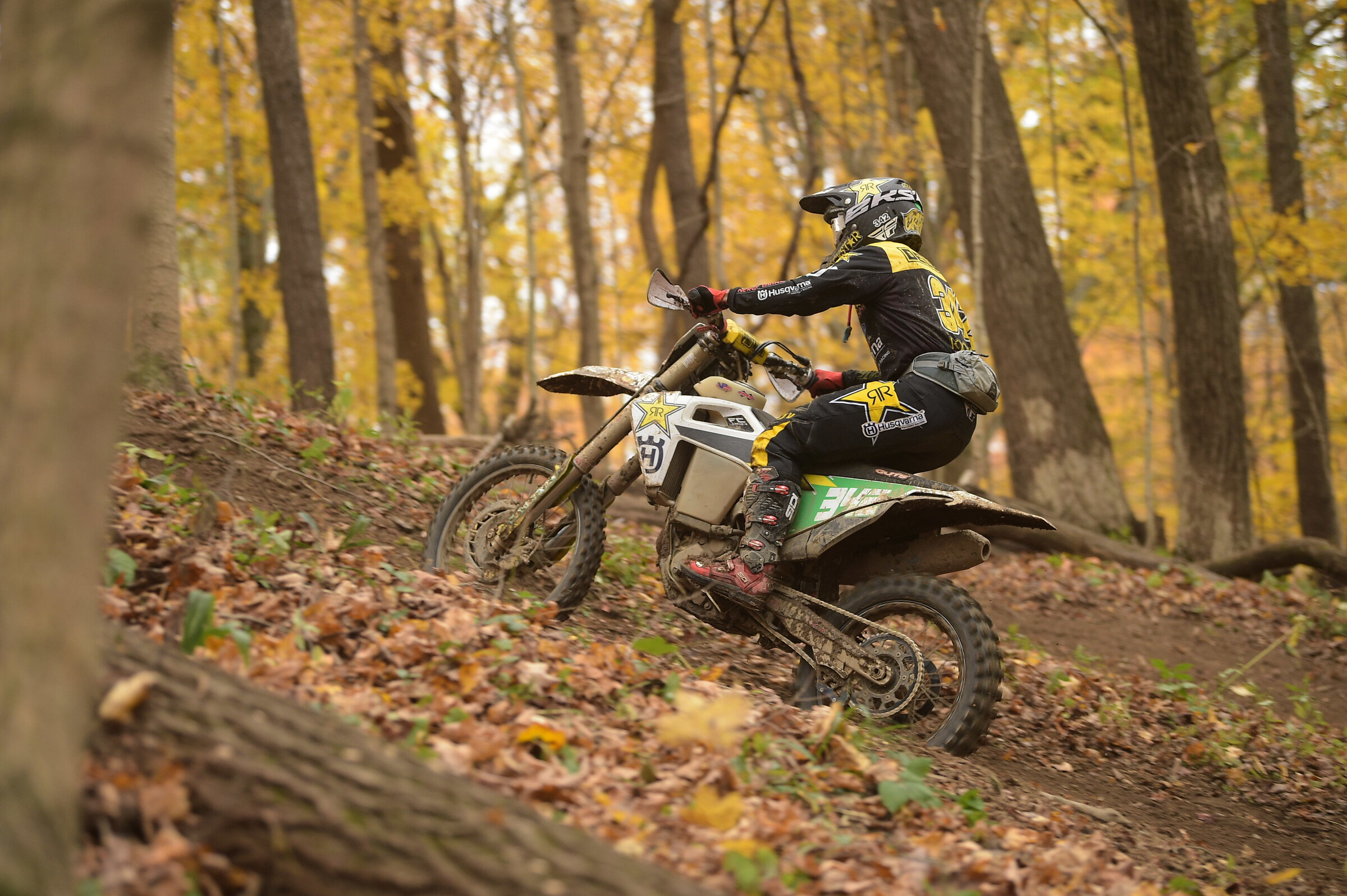 Health and Safety are our priority, be sure to revisit the GNCC Health Plan Guidelines, and adhere by the Mandatory Mask Zone "MMZ" signs throughout the facility. Due to COVID-19 there will be no shuttle bus to Ironman Hill. Spectators can walk to Ironman Hill, but no motorized vehicles will be permitted outside of the main gate. GNCC Racing is a family activity, and one of the most exciting features is the opportunity to camp out and have fun with your family and friends. However, if you are staying overnight in an RV or vehicle, or using a generator, you need to be aware of the dangers of Carbon Monoxide (CO) Poisoning. CO is a poisonous, colorless, odorless and tasteless gas that can be released when burning gasoline, kerosene, oil, propane or wood. Mind your vehicle and generator exhaust while in close proximity to your family and neighbors. Do not place your generator directly under a slide-out or under your vehicle, where the fumes can seep into the camper. Make sure all exhaust fumes are properly and fully vented, so that they do not become trapped or seep into your sleeping quarters. Read more online under the Sleep Safe page.
For more information on the GNCC series, visit the official website at www.gnccracing.com or call (304) 284-0084. Join the conversation on the series Facebook page, follow us on Twitter and Instagram, and be sure to always hashtag #GNCC.