Lommel, Belgium
MXGP of Lommel (Bel)
FIM Motocross World Championship
The third most successful rider in the MXGP class this decade has decided to call halt to his FIM Motocross World Championship career at the end of 2020. Clement Desalle has ridden for only two factory teams since 2010, Suzuki and Kawasaki, after his breakthrough season in 2009 with a privateer Honda effort where he finished third in the premier class. In six occasions he breached the top-three in points, three of which were as runner-up to continual nemesis Tony Cairoli.
Desalle, now 31, has always had an old-school mentality to his racing, where a perfectionist attitude and focus purely on riding and results gave him more individualism at a time when he was one of the top names. He was one of the last leading names in MXGP to activate a social media profile and I've heard interesting stories of media colleagues enduring some meagre interview moments with him, especially in his early years when a combination of shyness and language meant he was frequently misunderstood. He also briefly had a reputation as a tough racer; one that wouldn't give a quarter on the track and seemed to enjoy trying to rattle opponents. A tidy and fantastically effective rider, Desalle won fans for his indifference, his commitment, competitiveness and his skill. For the rest, he didn't care so much.
He has won the Motocross of Nations, 23 GPs, and has beaten the best Grand Prix riders in the '10s. He has also suffered shoulder injuries that wrecked his ambitions to be champion. At the end of this season he will leave Monster Energy Kawasaki where he has been since 2016…but states that a wish to complete a Lucas Oil AMA Pro Motocross Championship season is swimming at the forefront of his mind before the boots are unbuckled for good.
Racer X: Retirement could not have been a quick or easy decision so was there some weight off the shoulders when you made that Instagram post?
Clement Desalle: Sure. It was not a quick decision. It was important for me to say how I was feeling and it was the right moment to say what I wanted for my future. It was something I was sure about.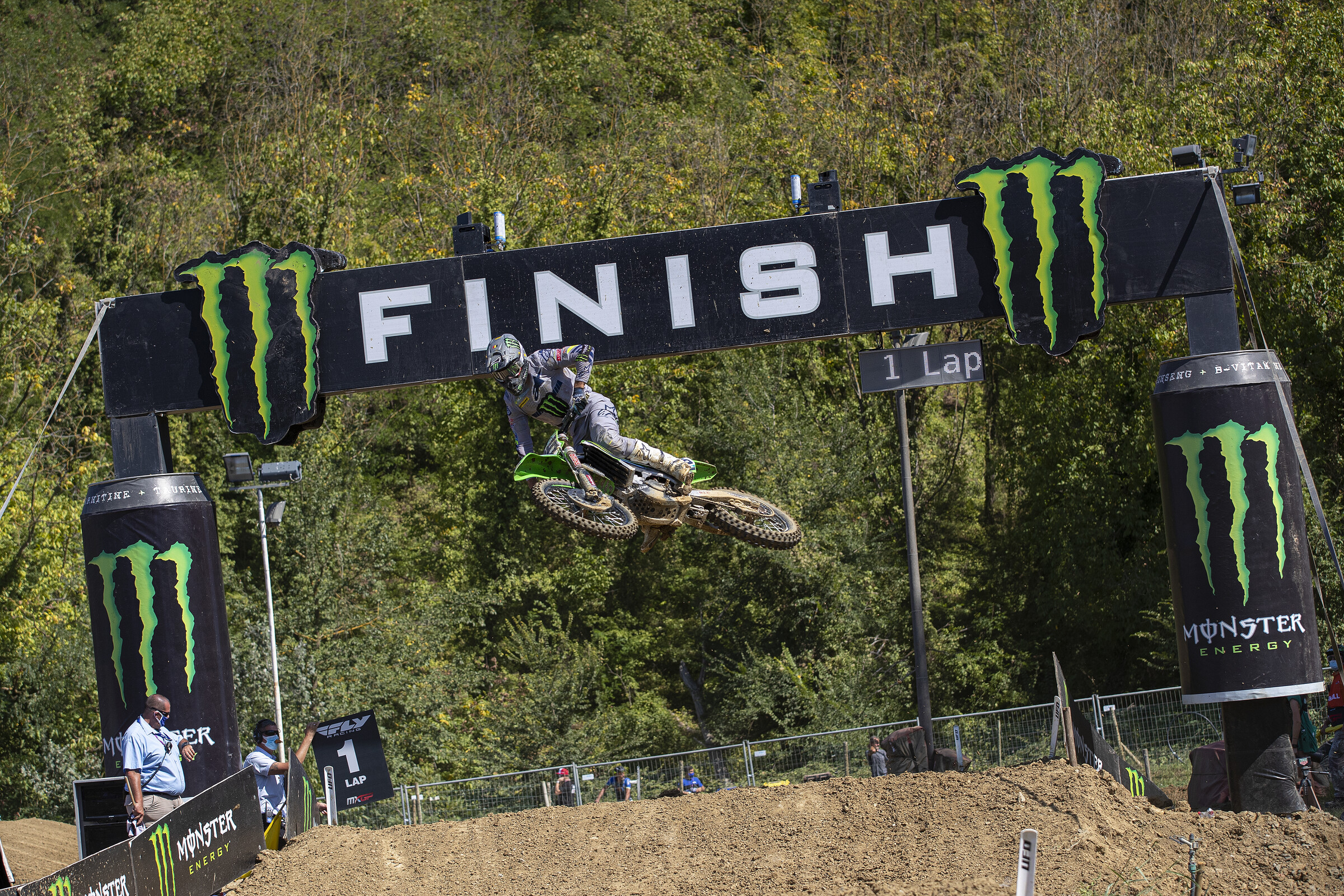 Is there some fear or hesitancy about a life away from a sport that has filled your life so far?
Yes and no. Yes because I'm used to a very particular way of life for 15 years. It is a life of adrenaline so it will be a big change, a big new page in my life and for my close family. At the same time, I think you slowly prepare yourself for something like this. Of course, it will take some adaptation and I will have to start to think differently and welcome a new life. I'm open to that. I'm quite positive about it for the moment.
You always took the sport, the training and the preparation very seriously. Will it be strange not to have that almost-daily goal?
Yeah, [but] you can have some different goals in life. It will be difficult, and I expect some difficult moments, but I will have to adapt, big-time. When you have an injury and you are away from the bike for weeks and months, the adrenaline is really missing and it's like a "hit." It [retirement] will be new at the beginning so it will be a bit more easy, but weeks and months down the line it will take some work. I'm looking forward to it and, anyway, the career of an MX rider is not something you can do forever.
The other day on the internet a cool little video popped up with you racing Ryan Dungey at Unadilla ten years ago as a wild-card…
I recently found a photo of myself and [James] Stewart, so I know the one you mean!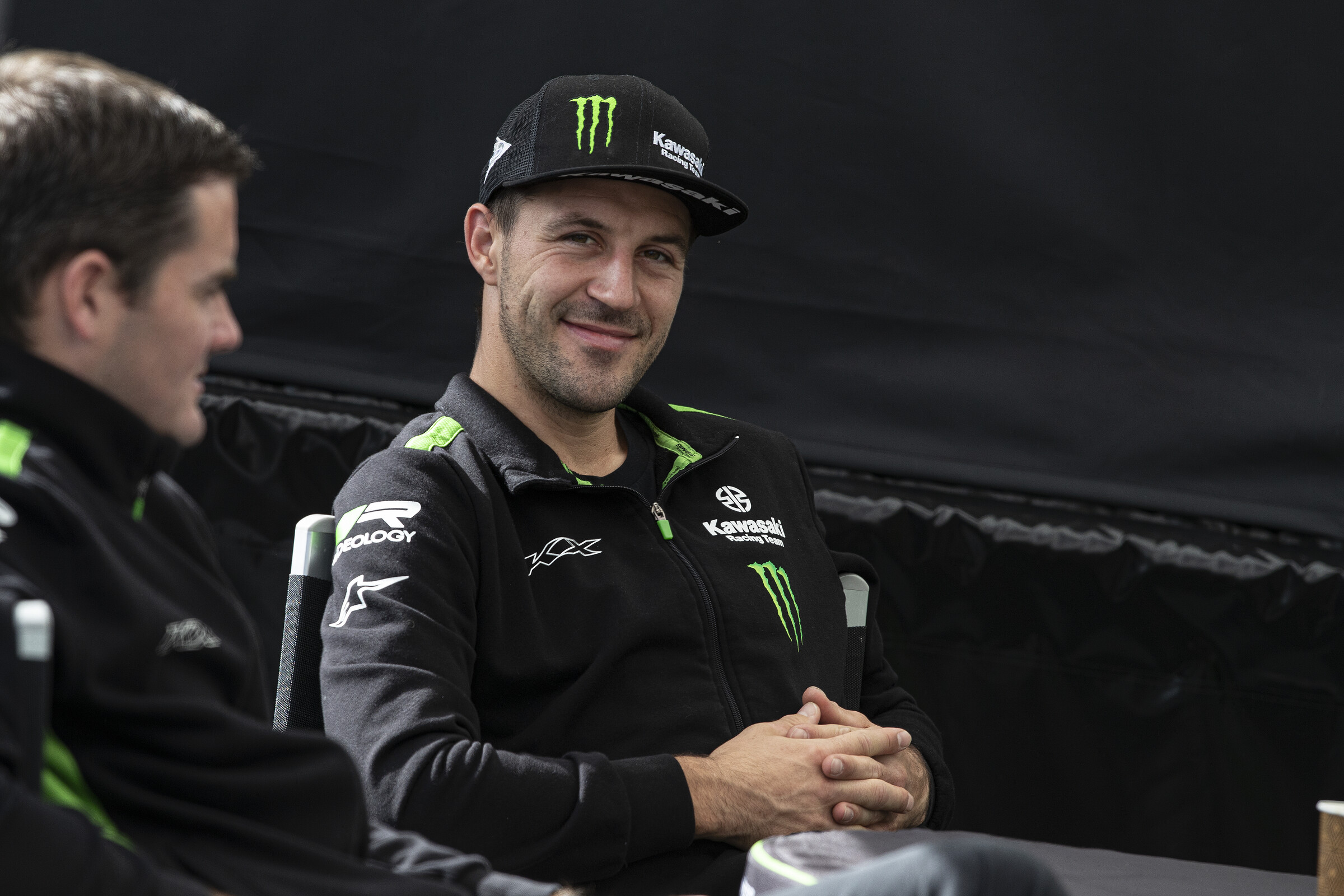 How different do you feel as a racer now compared to that time?
Much more experienced in Grand Prix of course but I would say there is a lot about me that is the same. My character never really changed. I'm older! And that brings obvious differences. I still think the same way and I didn't change my mentality: I was always quite straight in what I believed back then and it's the same now. One thing that did change quite a lot was how I enjoyed Grand Prix. In all that time I see the world around the sport evolving and not always in the best direction and this is sometimes difficult for me. I'm a guy who has a big passion for motocross—and you know it because you've known me for a lot of years—and there are things you have to do because it is part of the job…but I have a limit there, too. It's about me on the bike and the result I want to give to the team that is important. There is other stuff to do but I have a limit with that: I'm not an actor or something.
Making a good result in Unadilla was quite a big thing. Jeffrey Herlings won at Ironman a few years ago and caused quite a stir. You were at the top of your game internationally. It's a good memory for the career…
Yeah, sure, and all the time—even before I started in Grand Prix—I had the U.S in my head. When I was little, I watched a lot of videos of American motocross and I learned a lot of things just by watching a few guys, like in 2002 with Chad Reed. I saw his technique and how he was doing things so cleanly. I enjoyed those videos and tried to copy what I saw. I wanted that U.S. experience and I didn't want to regret not even trying. I wanted to get information for my future at that time. I had such passion to be on the bike and on the track and I took-in all I saw. Still now I'd like to race there.
Is it realistic to do an outdoor season in the U.S.? An opportunity might come up as a substitute rider but is it possible from your side and that of your family? Being ready to race next summer?
It's possible from my side and it is realistic. I want to be clear that I am open to that…but it also has to be in the correct way. A good package and a good opportunity with the right bike and package around it. I know these details are important for me to race well. [But] first I have a job to finish here and then think about myself and what I want and what I feel. I would not go over there like this [clicks fingers] and without any preparation. I want to be really focussed. I know it might be a last-minute thing but if the details I require are there then I will be prepared. I won't just sit on the couch for months and say yes to something. I know what you need to be good at racing and I don't want to go over without having done the good work behind it.
How do you think fans will remember you as a rider?
I think they will remember a guy who is really passionate for the sport. Someone who is direct and straight. Perhaps not someone who worried about much around it! On the sporting side I hope I had a positive image on the bike. That would be great.
You had some great races and great battles with Tony Cairoli around the start of the decade…
It's true. I remember when I came in the class I had some [battles]. I was learning at the same time, but I always tried to respect [his rivals]. I think the fans might remember those seasons battling Cairoli.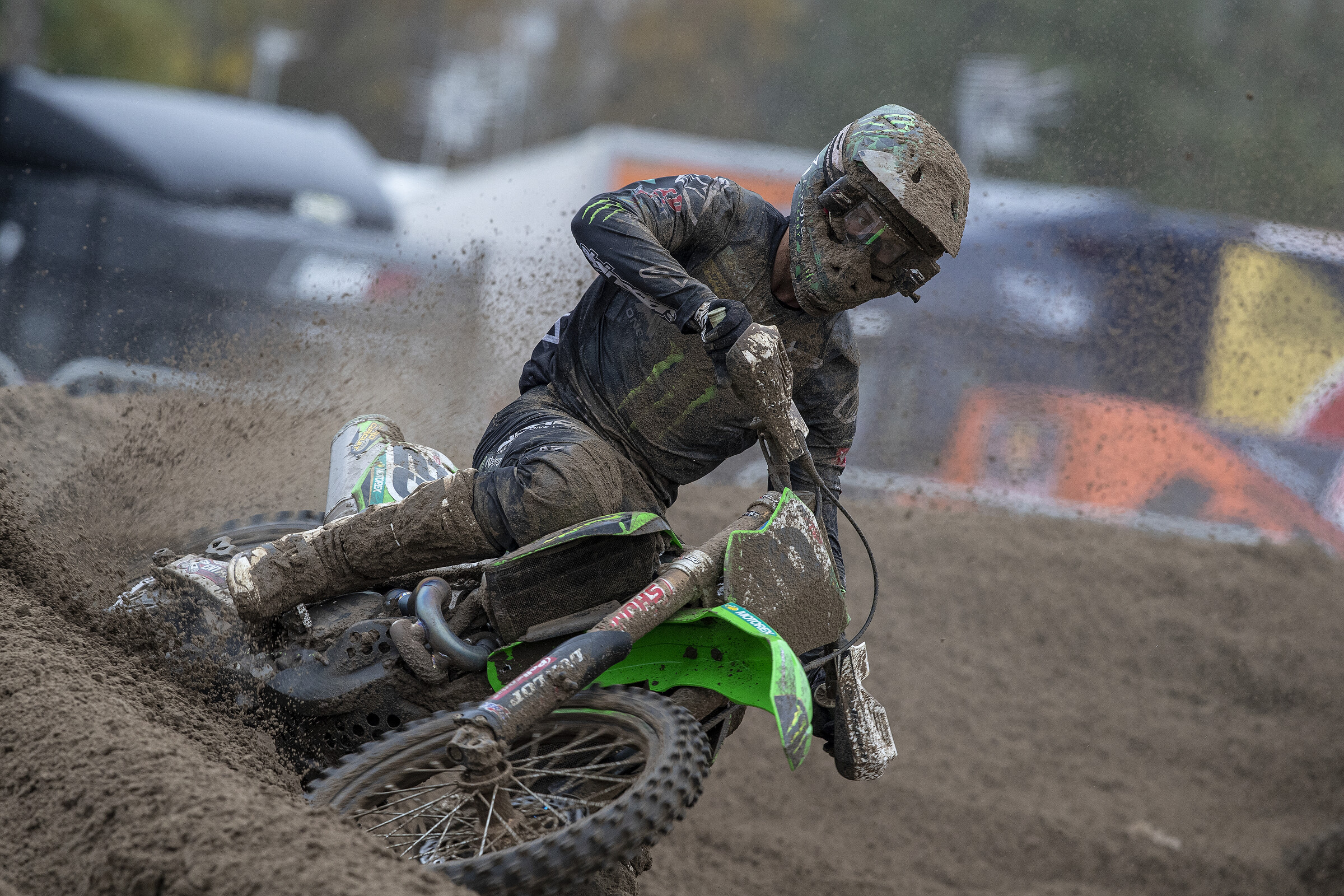 In 2008 David Philippaerts won the world championship. I asked him at the start of 2009 who he had to watch out for and he said your name, even though you'd only had a few top ten results. You'd skipped MX2 but you were on the fast track. In 2009 you were third in the world on a private Honda, so he was right…
That's cool. I had a few intense battles with him in 2008. One—I think it was '08—I made a mistake and we had a big crash together. I didn't intend that we'd go down together. I have some good memories with David and it's nice to hear that now; that he saw my potential. What I'm missing of course is that world title like he had and I'm sad about it. It was a goal and I could not get it, for my teams also. It's difficult and two years in particular were really hard to accept. At the same time, I respect the rules I set for myself. When I went into the factory team with Suzuki in 2010 I still had a lot to learn—like I do now, still—but also some conditions needed to be good for me and I wanted to go for the title in the way I believed was right. You need to have character for that [to make demands] and I wouldn't change the way I went racing.
You were the consistent title threat for Suzuki in the premier class. Is it still sad that Sylvain Geboers' factory team is not here anymore?
I had a lot of respect for that team. It brought me a lot and had such good organization. I learned a lot and it suited my character and what I was searching for. It was difficult to accept the news when it stopped. But that team had a lot of changes before it left and it was hard to continue. It's a shame that they are not here after all the professional work Sylvain put into it and all that structure disappeared so quickly. It's sad.
Not many riders have only two teams in ten years. Do you feel lucky?
Yeah, I have been lucky with that, I have to say. And I'm thankful. I often follow my feelings and it's important that the work I do brings the feeling I'm looking for. I said recently to my team that I was thankful for the support they gave me, the respect and how we worked together both in terms of me as a rider and as a human. That is important. There is a lot going on when you are a rider in a big team with a big sponsor and there is a business behind it because it's a professional sport. The human side means a lot to me and that's why I stayed many years. I always gave my best and I wish I could have brought many more victories and titles. Like I said, it can be hard to accept. I had a good feeling though. I know I am not an easy guy sometimes, but I know what I need to have to do a good job and to enjoy what I am doing; to have a good feeling with the people I work with. It's more important than anything.
---
Main Image courtesy of Kawasaki Racing Team/Ray Archer