Lommel, Belgium
MXGP of Lommel (Bel)
FIM Motocross World Championship
There are several strands to the Tom Vialle story. By now many fans are aware of the narrative of how a mid-pack European Championship rider with some potential emerged through a Red Bull KTM selection "contest." He joined Jorge Prado on the works KTM 250 SX-F at the end of 2018 and promptly finished fourth in the world as a rookie in 2019. Many will know he is the son of former Grand Prix winner Frederic Vialle. Some will have picked-up Vialle's hugely effective work with KTM racing manager (therefore mentor and trainer) Joel Smets and others will easily be able to appreciate how quickly Vialle has raised his game to be a world-beater on any surface, a prolific starter (he has 17 holeshots and counting in 2020), a calm and unrattled racer and a quite superb English speaker, when he could barely string six words together in 2018.
Vialle stands on the edge of becoming France's fourth motocross world champion this decade and with a 74-point lead over Monster Energy Yamaha's Jago Geerts—his season-long nemesis with both riders tied on 12 moto wins each—he could meet his fate in less than a week.
Racer X: The season has been magnificent but now you're entering a new phase with a lot of pressure to finish the job. There are just two weeks left of the 2020 season. How do you feel?
Tom Vialle: I know! It is coming closer every day. Just two weeks, but also three races in that time. I need to keep looking at the situation at the end of each race.
Your dad and Joel Smets have been able to guide you in many aspects but is their experience at this time championship more crucial than ever?
For sure. They have a lot of experience but then so does the whole team, Dirk [Gruebel, team manager], Vale [Ragni, team co-ordinator] and the others as well. We try not to think and talk about it too much and try to live a normal life like eating or training when I want. We try to avoid having some sort of block or a spiral and not get crazy. I think it is easy to get a bit crazy about the situation. I've proved I can win on sand and hard-pack and we've had a lot of races in the sand this year! I've done that. So, I will do my own races and we'll see.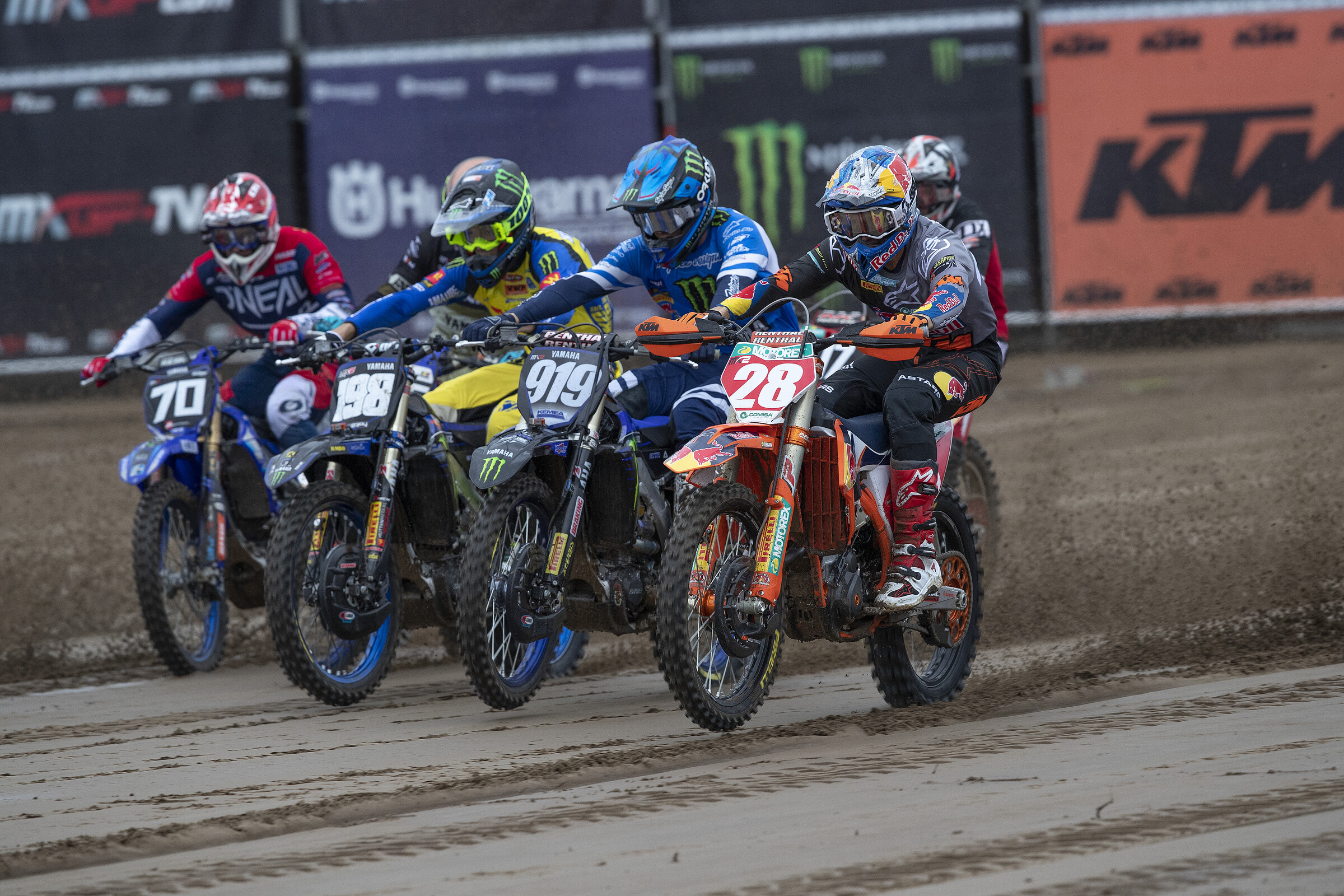 It's a good way to look at it. You've shown you are a world champion in the making regardless of what happens in Italy…
Joel and I have spoken about it and you don't need to be leading a championship to show you are the best. In the sand Jago [Geerts] is so good, especially in the soft stuff that people like him from this area grow up riding. I've been racing in a surface like this only two years and I've already won twice.
Have you been surprised to win in Lommel this week?
We arrived in Belgium with the goal of taking as many points as possible. We knew that Jago is really strong in the sand and we were surprised to be so close to him. For a lot of the time I was able to follow him in the races. My speed was really good, and Joel and I didn't expect to be so close. I feel good and safe when I ride and that's really important. If you ride too fast or a bit over-your-level, then you'll easily make a mistake or a lot of crashes. I don't know if Jago is riding like that or going a bit too fast…but I try to stay in my zone, not attack too much or take too many risks.
It's been a nice fight and tussle between you. Is there much of a relationship there?
Not so much. We say hello and we respect each other but it also hasn't been easy in this COVID[-19] year. We say hello, and on the track, I think we respect each other. We don't do anything crazy.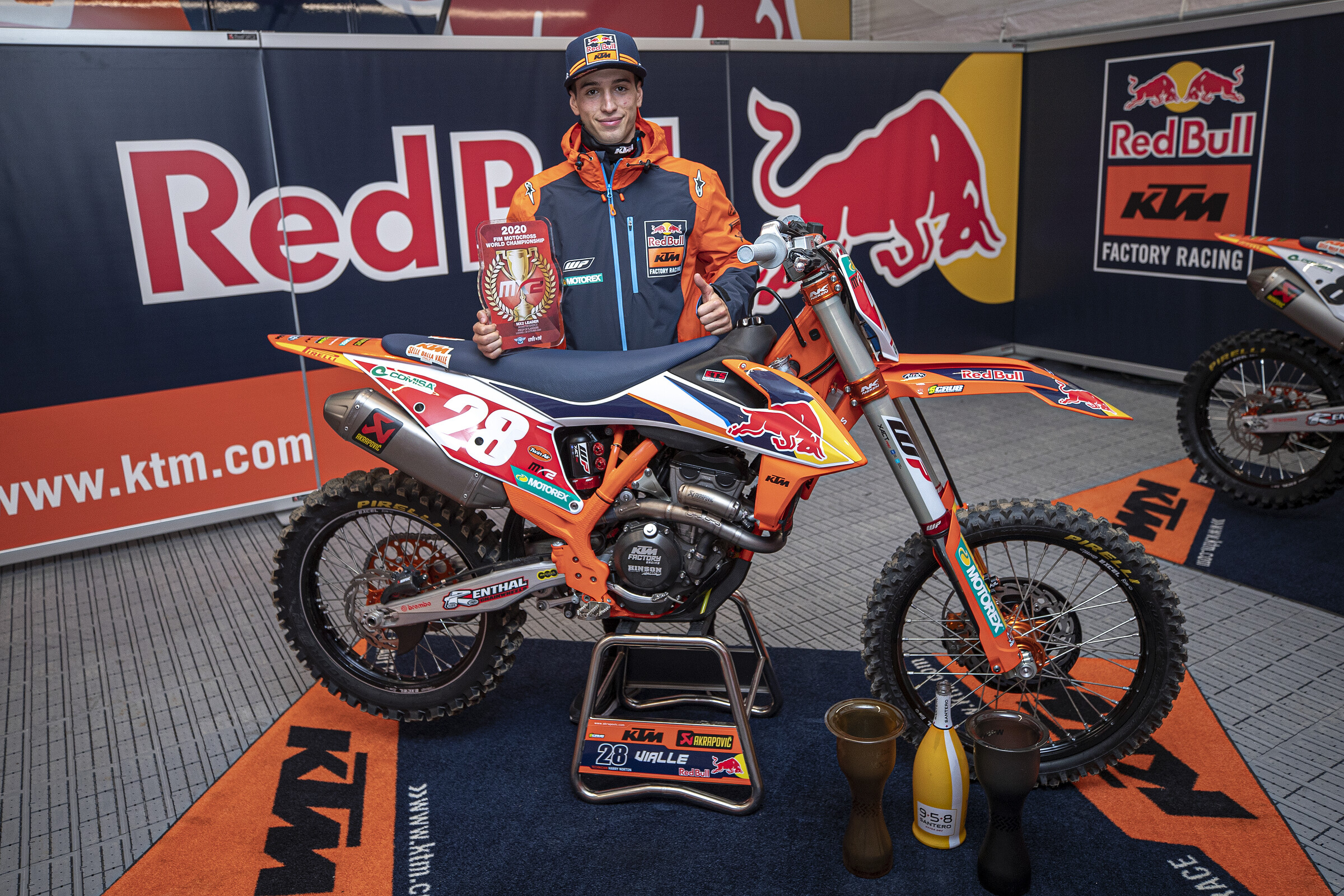 It's a shame there is no Motocross of Nations this year. You'd be in firm contention for the team again and it's been a good year for France with Dylan Ferrandis doing so well in the U.S…
[Smiles] Do you know that Dylan lives only 15 minutes from my home in the south of France? We were born in the same city! When I was racing 85s he used to have a track at his house and I rode there many times. Also, Thibault Benistant [the new EMX250 European Champion] comes from only 20 minutes away! It's nice! Next year we'll both be in the same category.
Do you ever stop and realise how close you are to the title and how quickly you made it happen?
Yeah! It's like a dream. It's only been two years. Exactly two years ago I was just starting on the bike and with the team and I didn't know what to do or where to go. Now to be fighting for the title it's…[runs out of words]. I try to be focused on what I am doing but I also like to enjoy myself on the bike and take the results I know I can.
Any favourite races this year?
Actually, Lommel and the first race last Sunday: I really enjoyed the track. Sometimes in the sand you think "this is not fun" but it was a pleasure to ride. I really enjoyed the hard-pack in Faenza but we didn't have too much of it this year. Lommel 1 was a surprise and I'm starting to enjoy sand.
---
Main image courtesy of KTM Images/Ray Archer