Jacksonville, FL
WW Ranch (Florida)
Lucas Oil AMA Pro Motocross Championship
Three rounds to go! This weekend's WW Ranch Motocross Park round should be the toughest physical test on the 2020 calendar. It won't be the brutal June sauna that we saw last year, but it will still be a warm day on a rough track. For a series that hasn't seen heat or humidity, maybe this will be a round where much is asked of rider fitness. The track could very well be the roughest of the series, too. After a mild day on a well-manicured Spring Creek track, motocross reality will be waiting in north Florida.
WW Ranch is two hours away from the training facilities that most of the riders spend their summers at. That holds true for the Orlando based facilities like the Baker's Factory, El Chupacabra Ranch, The Moto Sandbox, and Red Dog Academy but also southern Georgia camps like Millsaps Training Facility, Georgia Practice Facility, and Justin Barcia's facility. In short, it's a very convenient round for most of the riders. That means they will be home Saturday night in their beds and wake up Sunday morning at home. For the racing, this means nothing but it's a cool, rare aspect for this round.
Dirty Little Secrets
The WW Ranch track is sandy. No, it's not Lommel level sand but it's still the sandiest track on the calendar aside from the usual stop at Southwick. Coming from Spring Creek, riders won't have to change their bikes all that much. Last year, riders were at Thunder Valley the prior weekend and would require huge changes in ECU (altitude) and suspension (hard pack to sand). If they do make changes, it would likely just be a clicker change to stiffen the suspension for the heavier dirt. For those that were not using the "scoop" tire at Spring Creek, they will certainly be switching to the most aggressive option for WW Ranch.
For most, riding sand is nothing new. Even those who grew up in areas where sand is scarce, learning to ride sand is a prerequisite for motocross success. Learning to reposition body weight (sand riding dictates being a bit further back than hard pack) is a lesson that takes time to perfect. It's also a learned technique to let the front tire float across loose sand instead of the "planted" feel that hard pack provides.
WW Ranch requires more energy to ride because of the sand and also the fast pace of the layout so watch for who's strong at the end of the moto's. With only three rounds left, it might be an uphill fight for those who are feeling the burn with 10 minutes left to go. Not only will they be hotter than they have been so far this season, they could also be facing a deterioration in motivation knowing that the season is almost over.
Fantasy Talk
I will be leaning towards the more reliable riders for WW Ranch. Where Spring Creek was an opportunity to take some chances, I think this weekend is the opposite. The tougher conditions will highlight the most prepared riders and machines. The one caveat to that could be a local advantage as a few Florida riders could sneak in as high handicaps. Overall, though, I think safer is better for Saturday.
When talking about safer picks, think about riders like Hunter Lawrence, Jarrett Frye, Brandon Hartranft, and Mitchell Harrison in the 250 Class. They are all on factory bikes and should have every resource at their disposal to deal with the conditions. The upside is certainly lower than riders like Jesse Flock or Derek Kelley, but some of their value was also lost from good days in Minnesota. With Thunder Valley next weekend likely being mild, I think I will be cautious this weekend and ramp up the volatility in Colorado.
For the 450s, I will follow the same strategy. I used my Benny Bloss card at Spring Creek, and he came through with a great day. He still has value at a five handicap if you are so inclined and rides the sand well. Similarly, Justin Bogle is lurking at a six handicap but I am still not sold on Bogle's fitness after a long spring layoff. Max Anstie could be sneaky good here, though. Remember, he rides at a winning level in the sand so he could breakout into a top five finish this weekend. He is a boom or bust play for WW Ranch. Another home run swing could be made on Alex Ray. Last weekend marked the first time all season that A-Ray finished both motos, so maybe he is due for a big day.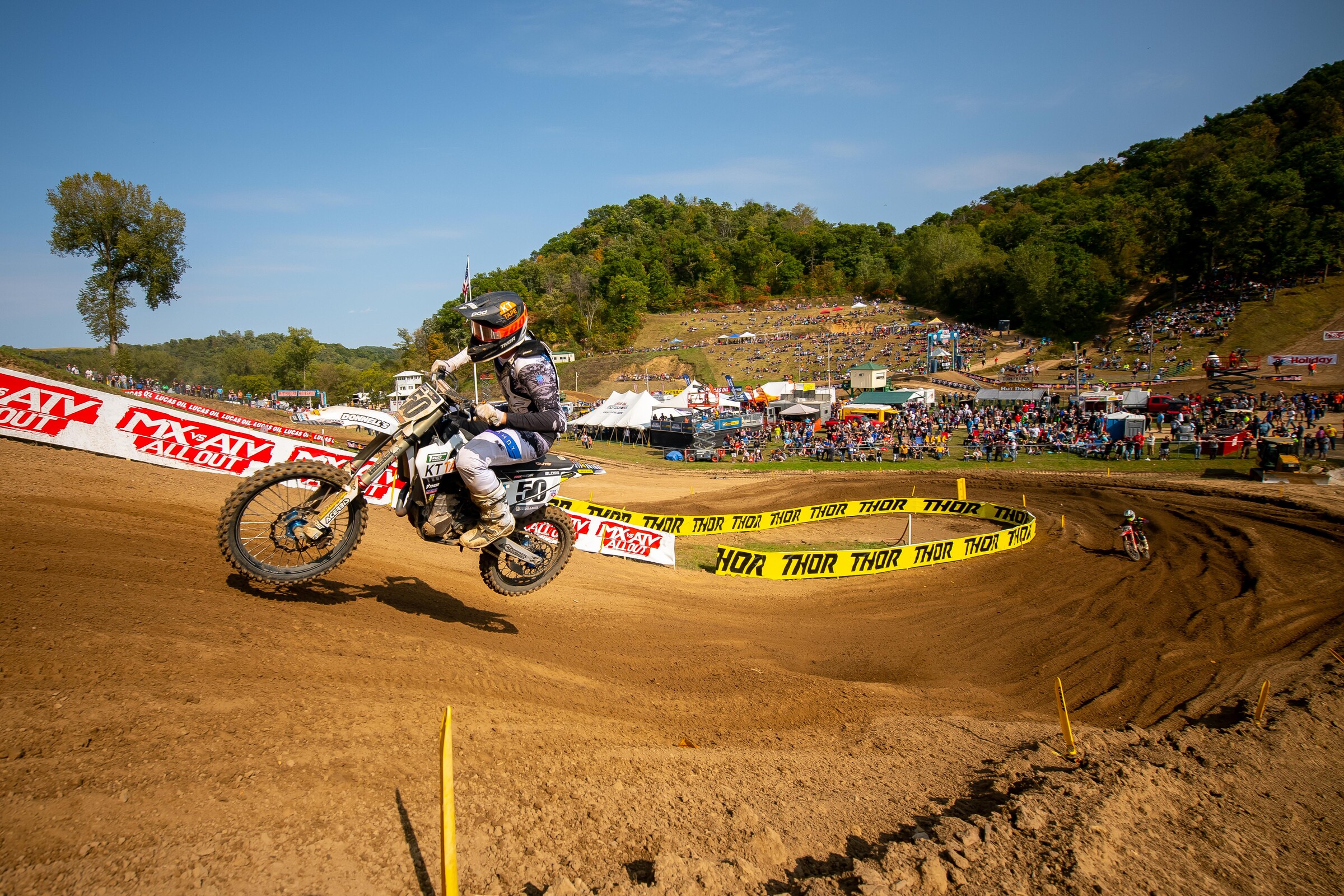 Bold Predictions
Jason Weigandt's first glimpse of the first 250 moto is around 15 minutes in.
Zach Osborne races WW Ranch with government issue RunFlat tires.
Bam Bam goes to Gas Gas but his relationship with a certain publication goes boom boom.
Monster Energy/Star Racing Yamaha announces that they will be absorbing the FLY Racing TPJ team and fielding a 47-man roster for 2021.
Gavin Newsom announces that all new motorcycles have to be emissions free by the year 2300.
My Picks
250
Jeremy Martin
Dylan Ferrandis
Alex Martin
450