Hurricane Mills, TN
Loretta Lynn's (National)
Lucas Oil AMA Pro Motocross Championship
Luke Renzland was planning on making a run at a championship this summer in the Canadian MX Tour of the Rockstar Energy Triple Crown Series, but when COVID-19 hit things changed, and just like millions of other people, Renzland was forced to reevaluate his situation. In the end he made the decision to pull the plug on his Canadian campaign and a yesterday announced he would make a go in the Lucas Oil AMA Pro Motocross Championship. We caught up with Renzland to get the details.
Racer X: Luke, what's up, what are you up to?
Luke Renzland: I'm driving right now. Sorry I missed your call earlier, I had my team manager hat on and was talking to some sponsors and getting some things lined up.
No worries, I have some questions about that stuff too. But before we get into that, you pulled out of racing in Canada recently. Talk about that, and the reasons behind it.
It was a really hard decision. I got a lot of hate mail and a lot of flack for it. Most of my decision was based mainly on COVID shutting everything down. The MX101 team lost their title sponsor earlier in the year, before COVID happened, and once COVID came around, pretty much all the money sponsors they had started shutting down and the budget went out the window. I went from being able to make a pretty penny up there to not being able to make anything no matter how well I did. I had a moment where I felt it was time to be selfish and make the best choice for me. I'm 25 now and my window of opportunity in this sport isn't getting any bigger. So I figured it was time to be selfish and think for myself, which resulted in the decision to do the outdoors down here.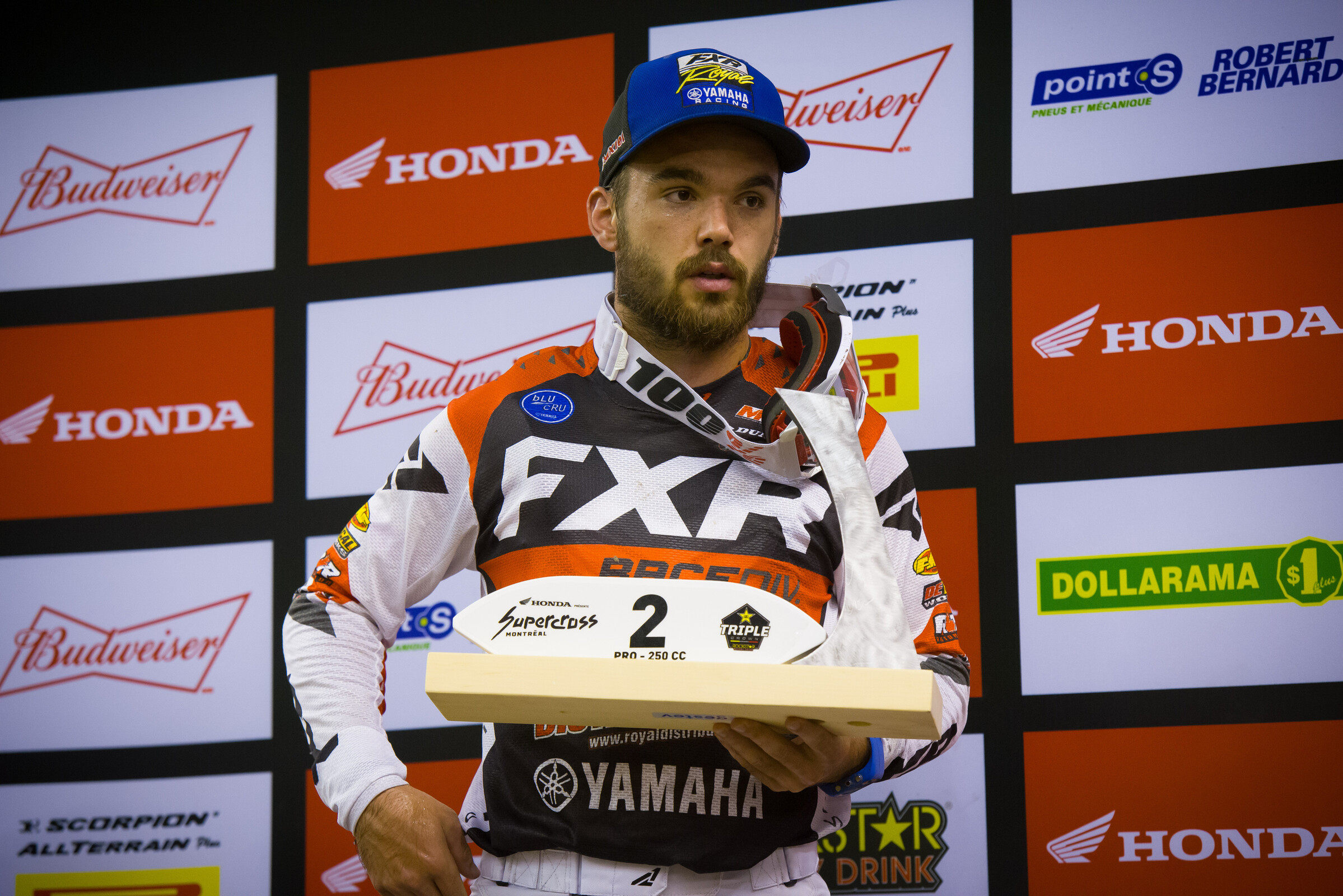 Wow, like, legitimate hate mail?
Yeah, a bit. My DMs were blowing up pretty hard. I don't have Twitter anymore, but my mom is on there and she saw some hate mail as well. There were a few people who didn't have the best things to say, but I'm really the only one who really understands the exact circumstance, so I guess I'll let it slide this time.
This time. But the next time you get hate mail because you had to pull out of racing in Canada because the team lost funding due to a global pandemic, it's on, you're not letting it go.
That's right. Next time, there might be some razor blades and lemon juice. You never know!
I thought the border was closed anyway. How would you even work all that out?
It's kind of a tricky situation. From what I understand, all the Americans with rides up there are able to get up there with a work permit. I have heard of a couple privateers who crossed the border somehow, some way. I think a lot of it depends on how nice the border agent wants to be. It's tricky, and that was one of the unknowns going into it. None us really knew, even with the work permit, we weren't positive things would go smoothly trying to get across.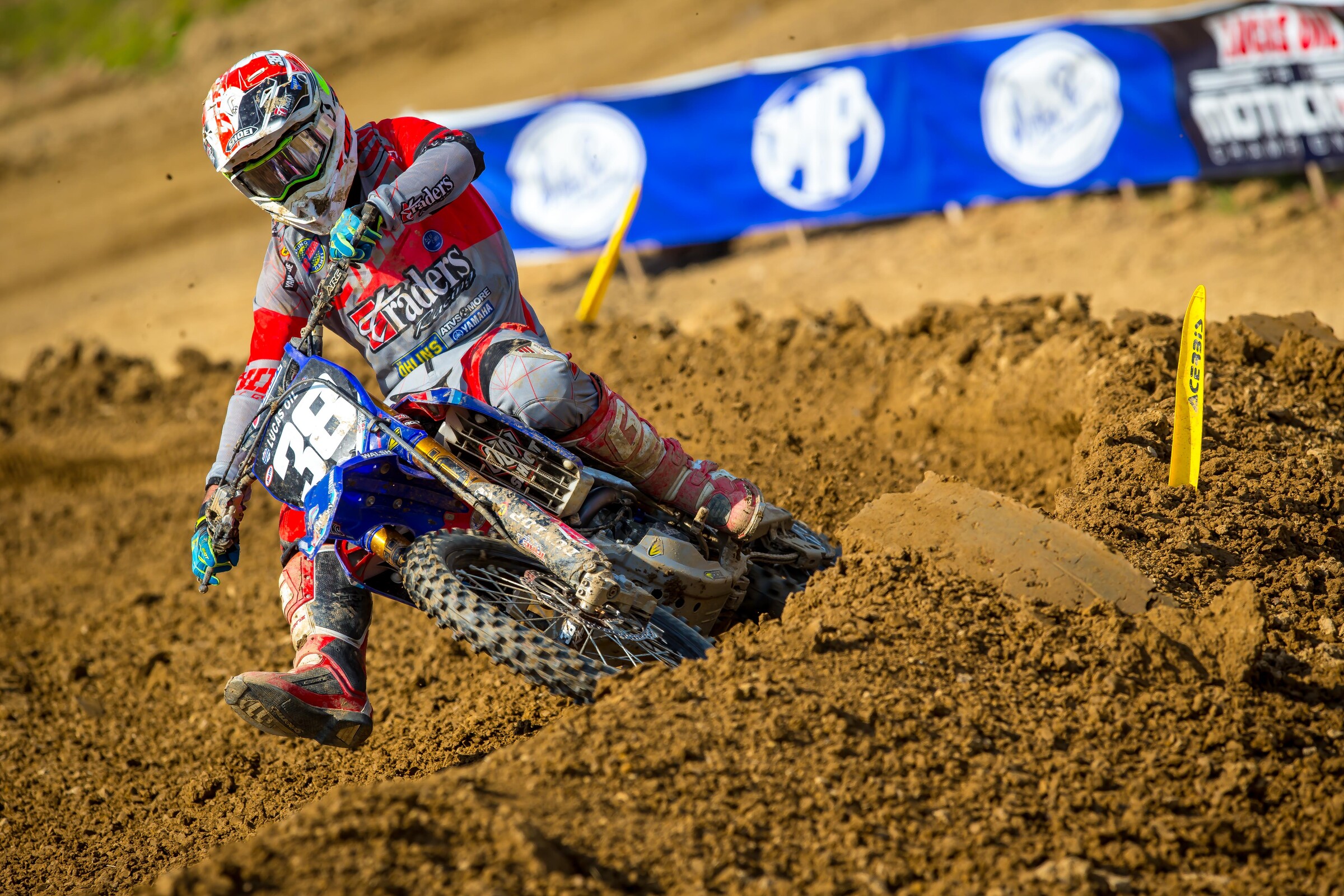 How'd the team take your decision? Were they bummed out or did they understand?
They're definitely a bit bummed out, and rightfully so. I was supposed to be the lead rider, I guess you'd call me, and we were looking toward getting that outdoor championship. I had a really good off-season down in Florida this year and I made big strides. I made some of the best progress I've made during my pro career. Once the COVID thing came around I had to tell them I was backing out, and I think all of us were anticipating really good things, which really makes it that much more of a bummer, for all of us. I don't blame them if they're a little angry at me. I understand both sides. Kevin, the owner, he understood where I was coming from and it wasn't too bad of a situation.
On the flipside, you're racing the nationals here in America this summer. You mentioned you had a team manager hat on so it sounds like you've got your own effort going.
It's a full privateer situation for me this summer. It's a new experience. I've never been on an A level team, but I've always been on B level teams that've always handled the bike, the parts, the sponsors, everything. But now I'm kind of in charge of figuring out how to get bikes, finding sponsors to help me with funds, gear, aftermarket parts, suspension, the list goes on. I'm also having to do it in a very small amount of time. I've been super stressed, but things are starting to come together and I'm seeing the light at the end of the tunnel. It's looking like the equipment is going to be ready, and all I have to do now is twist the throttle.
Were you surprised when a nine-race schedule was announced?
I was really surprised. I had some inside info and I heard from the start it had to be at least six rounds or some of the teams didn't want to show up. I knew it would be at least six, but I was hearing it would only be three tracks and double headers at each. I heard all these wild rumors, but when the schedule dropped I was pleasantly surprised to see it was almost a full series. That's really cool.
Talk about your goals in the 450 Class this summer.
It's the great unknown for me. It'll be the first time I ever line up on a 450 in the pro ranks. I really have no clue where I'm going to stack up. I haven't ridden a 450 full-time since 2014. It's kind of all new and unknown. I'm coming into the first rounds kind of open-minded, but my goal, just as it was in the 250 Class the last time I raced out here, is always to put the bike in the top ten. I'll try to get some good starts on the 450 and put that privateer bike right up there with the factory boys.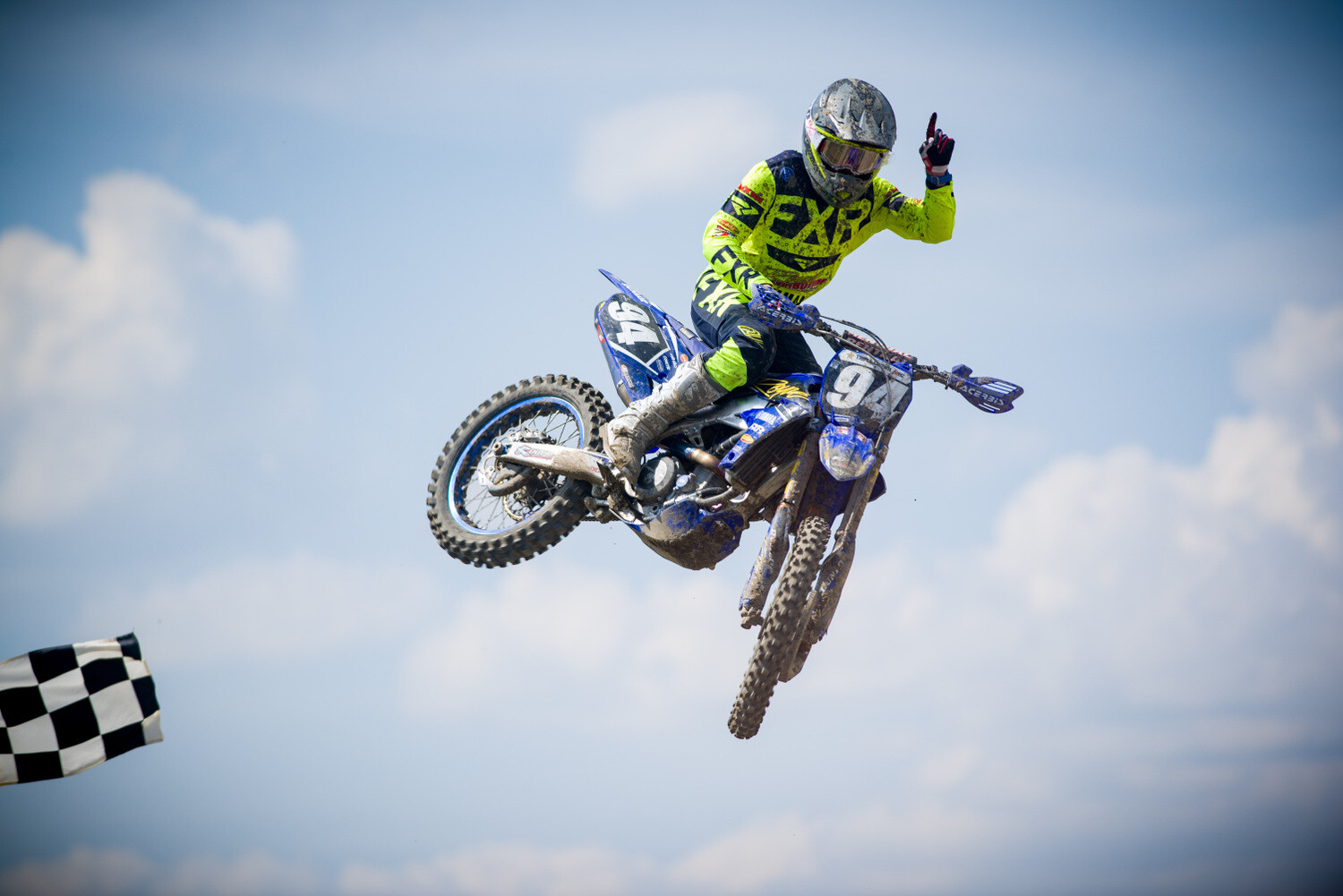 What's your plan in the upcoming weeks? I'd imagine there's probably a lot of work to do in making the switch from a blue bike to the Husky.
Yes, it's a lot of work. I do have my two bikes, my practice bike and my race bike, I just picked up my race bike today, and I've got a lot of good people behind me working overtime to help take some of the load off me. Solid Performance is helping me out with suspension and OEM parts, they're a KTM dealership located in Pennsylvania and they're taking a lot of the load off of me. I'm also getting help from Hearing Care Solutions, WP Suspension, StrykeDaddy Inc., Pingotti Contracting, Kenny Day, KRMC Training, Skip Norfolk, FXR, Acerbis, Hinson Clutch Components, Engine Ice, Maxima Oils, Dunlop, Limited Decal, FLO, Matrix Concepts, and 100%. They've all jumped onboard with no hesitation and I really appreciate them. And at the same time I've got the team manager hat on trying to acquire more sponsors and more parts. I really just want to get everything up to snuff. I don't want to be half-assing it. I don't want to be at the races worrying about a mechanical failure or running out of parts. I want to be able to do all nine rounds without looking like an average Joe. I want to do this as professionally as possible and a handful of us are working overtime to accomplish that.
Are you going to document all of it on your YouTube series, "Dozer Days"?
Yes, it's going to be some good content to be documenting, for sure. I'll always have the camera with me and my brother is going to be with me all summer, so I should have somebody there to film all the action. I'm definitely planning on doing an episode at least once a week to fill people in on life on the road and how everything is working out as a privateer.
What's been the hardest thing in pulling this effort together?
The obvious standout problem would be the bank account, and not having enough funds in it to really supply everything under the sun. But I guess it's mostly the time crunch and trying to get ahold of sponsors I desperately need things from. Right now we've got three weeks until round one, and I currently have two stock bikes sitting here with nothing bolted on them. That's the biggest worry, not getting everything together in time. Are you going to be at any of the races?
I'm not sure what's happening right now. I really hope I'm able to go to at least a few of them.
Well if you're at any stop by, I'll be the guy in the van and trailer under an easy up.
Yeah, that really narrows it down.
[Laughs] One of 300.