Whether you love him or hate him, it's tough to refute the argument that Weston Peick was good for our sport. Outspoken and hard-working, the privateer-turned-factory rider overcame immense adversity to reach heights most pro racers never will, writing a virtual roadmap for up-and-coming racers across the country. His unfiltered approach made for some interesting moments along the way too, like the time he angrily kicked his bike off the stand in the pits when he thought he hadn't qualified for Daytona, or the time "Peick Tyson" lost his cool and unleashed a barrage of punches on Vince Friese on national television. His ability to pick himself back up after big crashes also earned him the reputation of being extremely tough, which led to the formulation of a myriad of humorous comparisons to Chuck Norris. For example, did you know Norris wears a Weston Peick costume on Halloween?
Unfortunately, Peick was forced to recently announce his retirement from racing, a product of the brutal crash he suffered in France before the 2019 season which, in addition to plenty of other injuries, resulted in the loss of vision in his right eye. With the loss of vision in his right eye, his depth perception is significantly off and with a helmet and goggles on while riding, his vision becomes even more limited. We caught up with everyone's favorite tough guy to chat about his injury, retiring, and what's next.
Racer X: Weston, what's up, how are you?
Weston Peick: Good man, just busy! Trying to have a little fun, run a business at the same time, and do moto stuff with Fly. It's been pretty wide open.
Would you say you're busier now than when you were racing full time?
I feel like it, yeah. I have 20 times more stress now than when I was racing. I kind of set myself up for that, unfortunately.
From what?
Just the business I started. Just the customer support, it's nonstop. Dealing with whiny people and handling everything. Submitting orders, account people, company reps, this, that, you're trying to remember a million things and it gets pretty damn tough.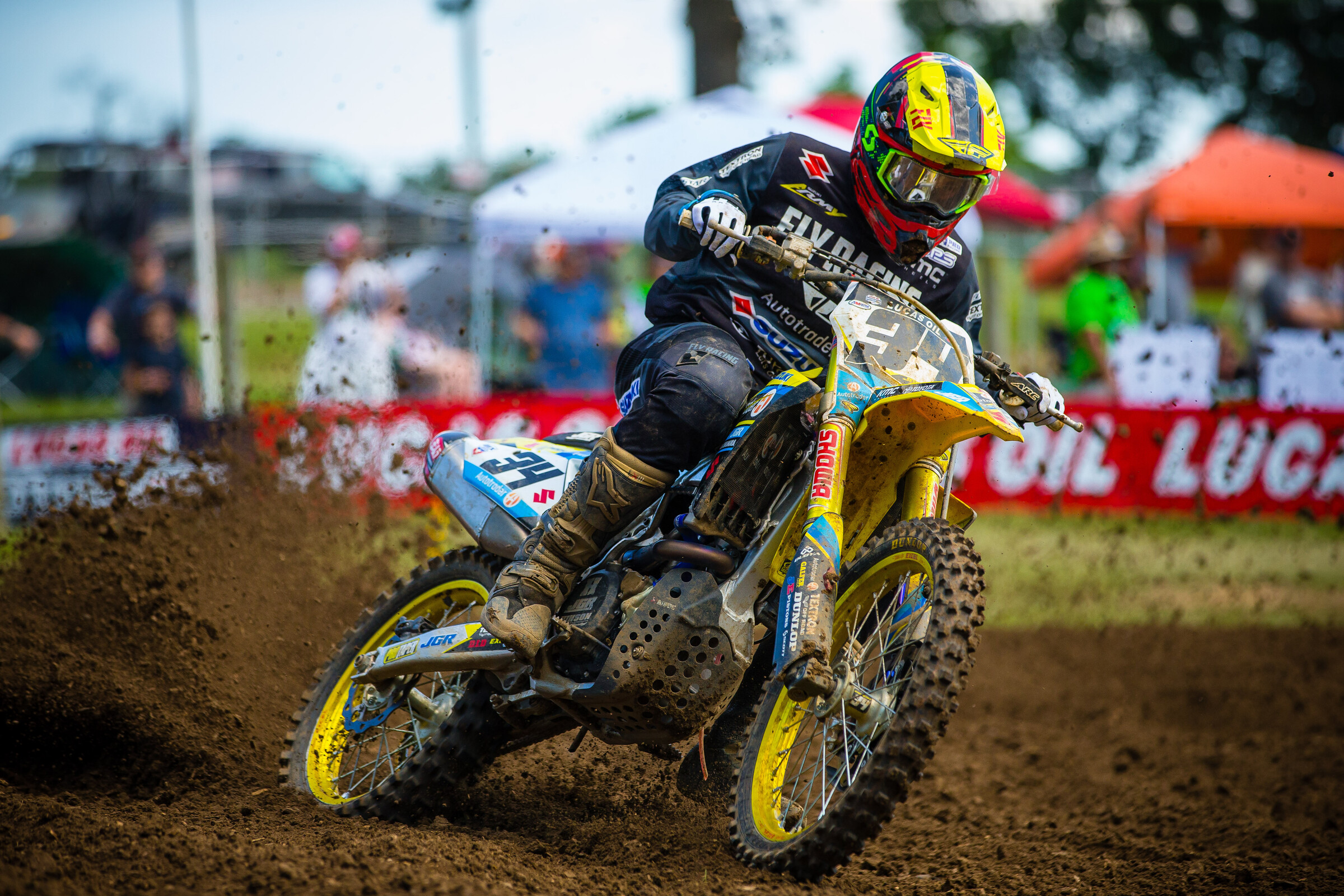 Whiny people are the best. You seem like the kind of guy who would really enjoy that.
[Laughs] I have no patience, dude. I don't know how I deal with it. I try to pawn a lot of it off on my saleslady, but I end up doing it in the end.
What business do you have?
I opened up a furniture store. It's more low-key, kind of a discount center. The way we operate, if you want to buy something right now, you can buy it off the floor and take it with you.
How'd you get into that? It's not exactly the classic, post-racing path.
My neighbor has been in the business for 20 years, and after my injury he asked me, "What are you going to do? Are you going to race anymore?" I was like, "I don't know yet, man, it's early." He said, "Well if you ever want to open a furniture store let's do it." He runs warehouse operations, he does sales out of warehouses and doesn't have an actual storefront business. He knew of a lease opening up in a complex and asked if I wanted in on it and I had no idea. It was still so early and I had no idea what I was doing, I was still healing. Finally I was like, "Screw it, why not," without really thinking how much work operating a retail business was going to be. I should have known, I owned a vape store for like five years. But I didn't deal much with that, my sister was the manager. It's a nightmare, let's put it that way.
Well, your retirement is official now. Was there a specific point in time that you knew, or did the decision evolve slowly?
When I came back to the States, the third eye doctor I saw was pretty consistent in saying I had optic nerve damage and I'd lost 95 percent of vision in my eye. They said to give it a year, and if my vision didn't change in that time, that's when I'd be able to make the call. So after a year, if I didn't see anything in that eye, I wasn't ever going to. You know me, I'm never going to take no for an answer and I don't really like doctors so I was like, "Screw you, I'm going to prove you wrong." But at the end of the day it wasn't getting better and I made the call earlier this year. We were actually supposed to shoot my retirement video earlier this year but then COVID happened. I just didn't heal in the timeframe so I had to call it quits and move on to stage two.
What kinds of things did you wrestle with mentally in making the decision?
It's always tough to make that decision, and even now I don't like talking about it because it's a bummer the way everything happened. I've always had that never quit mentality, and it's hard when it's an injury that takes you out. It's not a legitimate, "I've done what I want to do," retirement. But I've been able to occupy a bunch of my time with other things, like working with Fly and running my business, which has helped me from dwelling on it. I'm glad I've been extremely busy during that time period, it's helped me keep my mind off it. Like with anything, there are ups and downs. I had three or four more years and I was just hitting my peak. It's hard to wrap your head around it. But, looking back, I had a good ten years, I had a struggle, and I made it to the top.
Did you ever talk to Cedric [Soubeyras] after the crash?
No, I didn't. I never heard anything from the guy. It wasn't his fault, it was a racing accident. It was more or less mine and [Dylan] Ferrandis' problem because we both kind of came together in the turn. He slid out and went left and I think I drifted a little bit right and we collided. I haven't heard anything from either of them. If it were me, out of common courtesy I think I would have said something, but they're different people and have their own way of going about things.
You can ride now, so there are probably people reading this wondering why you can't race.
Riding now is extremely hard. I personally don't like riding very much anymore. Well I do like to ride, but not that often because it's so hard to ride with one eye. You have to do it almost weekly just to be comfortable with it. The first time I rode my depth perception was so off. I was casing jumps, over-jumping, over-shooting turns, and I couldn't follow ruts. My depth perception is so far off it interferes a lot. It also interferes with my peripheral vision. I can't see anything out of my right eye, and with the goggles and helmet on you don't have a lot of vision. I thought maybe I could race with one eye, but when I did Surfercross, about a year ago, when we left the gate we got about halfway down and I was like, "Shit, I can't see anything to the right of me." When I watched it I saw I almost cleaned out a bunch of people because I couldn't see to my right. It's just nerve racking when you can't even tell when someone is right beside you. At that point I realized it wasn't going to be possible to race with one eye. It puts other people, and myself, in danger.
Watch Fly Racing's video where Peick explains his next chapter:
You talked about rising up from privateer life. You got a factory ride and got on the podium in supercross. When you look back at that, do you get a feeling of pride and contentment, or do you think, "Of course I did all that, that's what I was always going to do."
It's a little of both. I'm proud of being able to come from being a privateer with almost nothing, scrapping from weekend to weekend getting to the races, but I always had a plan, which is the biggest thing that helped me. I worked with a mental coach, kind of a guide, as well as other people, and he said, "The best thing you can do is make goals for yourself. What do you see in five years? Tell me." So I'd break down realistic, and unrealistic, goals of where I was going to be in the future. That helped me rise to where I got, which was the whole goal. I went to every race with a goal. I was always looking into the future, and what was next. Another thing was keeping my head open and being able to accept new things and change, but at the same time tell people no, which I did a lot of times. "No, I'm good. I'll build my own bike because I know it's going to be better than what you can offer me." There were a lot of ups and downs through that, but I wouldn't take it back.
Well, you set the model for other privateers trying to do the same thing. If you could give them one piece of advice, what would it be? To set goals?
Setting goals isn't the most important thing. I've always struggled with privateers who cry, "Poor me this, poor me that, I'm not getting any help." I went five years with almost nothing. I had help, but I didn't have a lot of help. I struggled. I built my own motorcycles at races. What I could say is, have a plan. I see them show up at a practice track and half-ass ride. They don't have a plan. They show up, chat with their buddies, and go do a couple laps. Every single time I went to the track I had a plan. I knew exactly what I was going to do that day. Always have a plan. If you don't have a plan, you're not going to go anywhere. You're going to sit there and do circles and you'll never progress because you don't have a plan, unless you're naturally talented like some people in this sport.
I think a lot of privateers need to have a plan. Know what you're going to do for the year. Don't try to make every single round and just struggle, struggle, and struggle. Don't drive from California to New York if you know you're going to suck. Stay home and put in your work and show up to a round that's closer where you know you can do well and shine. I did all of supercross, but motocross I didn't. I knew I couldn't afford it so I stayed home and got better, got my bike better, and showed up at local rounds where I could do good and show my real potential. It's a lot of work and it wasn't easy. A lot of privateers, I just don't see the drive. They're more in it to say, "I race supercross," or, "I have a pro license." I see a lot of that these days and it's tough to guide people like that.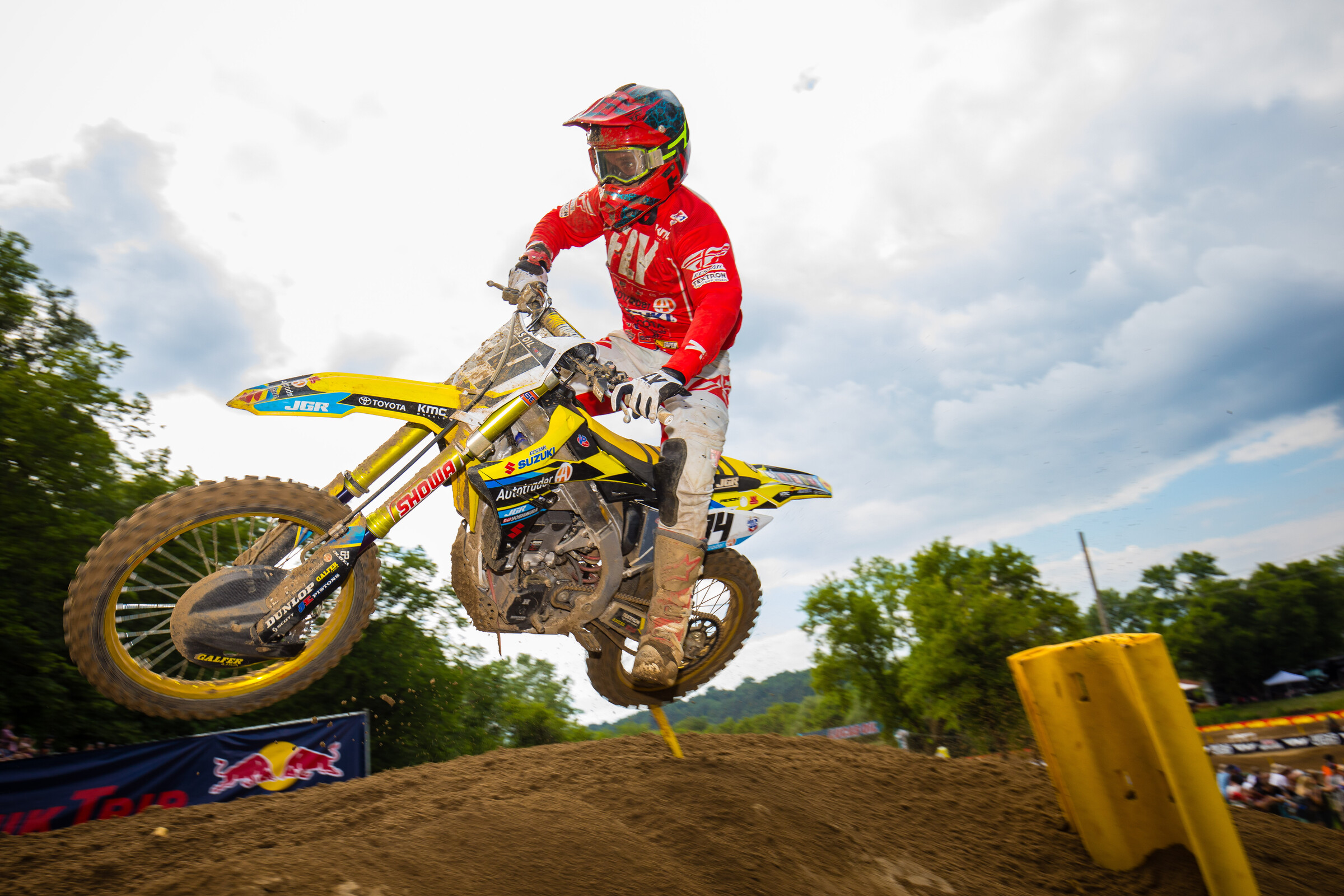 Well I can relate to that. On a different subject, we've all heard those Chuck Norris style jokes people have made about you, and I'm sure there will be plenty in the comments section at the bottom of this interview. Are there any that have stuck out to you, or that you particularly liked?
[Laughs] I've heard so many I can't even remember. That was probably one of the best parts of my career, hearing all those jokes.
Yeah, they were everywhere. We are all making them up. I always tried to insert them into my writing when possible. I think I wrote once in the injury report they had to take a section of dirt or a Tuff Block to the emergency room after you crashed on it.
[Laughs] I can't even say which one was my favorite, there were so many of those going around. Good times.
Well thanks for your time, Weston. We'll see you at the races.
Yeah, life goes on. I'm enjoying being a brand ambassador for WPS and Fly, and I'll still be traveling to the races if COVID doesn't screw anything up next year.