Fifth Annual GNCC Graduation Ceremony to be Held at Camp Coker Bullet GNCC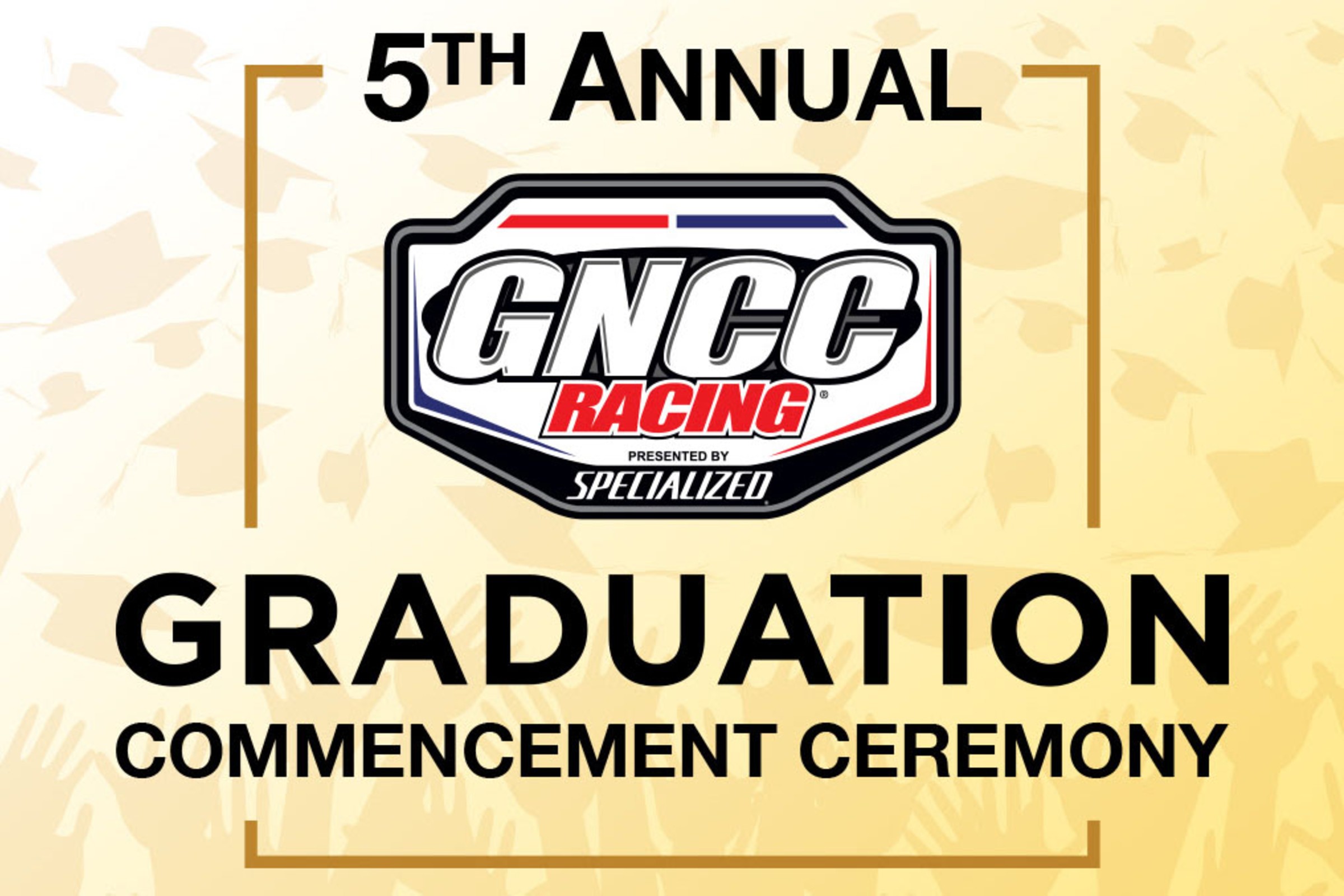 Moree's Sportsman's Preserve
Society Hill

,

SC
Camp Coker Bullet
GNCC Racing
MORGANTOWN, W.Va.—Racer Productions is calling all members of the Class of 2020. Whether you have graduated from elementary school, middle school, high school, college or a technical school, GNCC Racing wants to recognize you for your prestigious academic accomplishment.
The 2020 Grand National Cross Country Series presented by Specialized, an AMA National Championship, will be hosting the fifth annual Graduation Commencement Ceremony at this weekend's FMF Camp Coker Bullet GNCC. The Ceremony will take place Saturday evening beginning at 5:30 p.m.
Tim Cotter, "The Dean of Dirt" and Racer Productions Event Director, will be the keynote speaker of the night. The Dean of Dirt will also be handing you your very own GNCC Graduation Diploma, as well as a commemorative GNCC Graduate favor.
Since we spend so much time with our racing families, it is only fitting that we celebrate your graduation together. All we need is for you to fill out the GNCC Graduation Form before 5 p.m. EST on Thursday, May 28. You may also sign up at the event by seeing Kayla Bolton at rider registration.
The information requested is as follows:
Name
Age
City, State
Race Class (i.e. 250 B)
ATV, Bike or eMTB
Graduating From? (Elementary, Middle & High School, College, Tech, etc…)
School Name
GNCC Affiliation (if you are a family member)
GNCC Racing recognizes the importance of education and would like to encourage all of our riders and families to come out and enjoy a night of celebration with our GNCC graduates. We also would like to urge our graduates to wear their cap and gown to the ceremony.
For more information on the GNCC Series, visit the official website at www.gnccracing.com or call (304) 284-0084. Join the conversation and be sure to always hashtag #GNCC.