Shaun Simpson's 'Simpson Army' Program Open For 2020 MXGP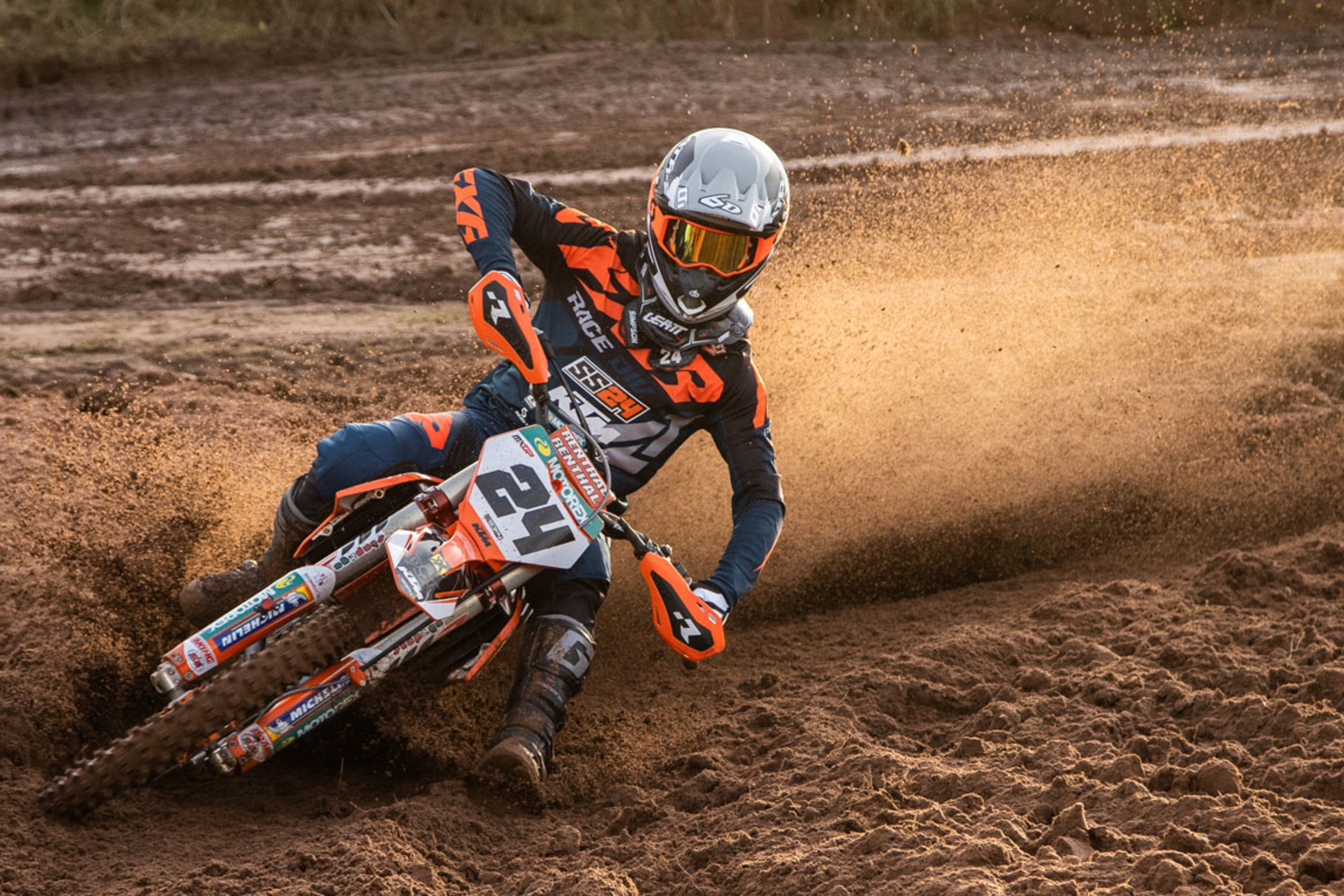 Britain's leading rider in the FIM Motocross World Championship, Shaun Simpson, is giving his MXGP followers and fans a unique chance to be part of his new SS24 KTM MXGP team and 2020 racing season with a refined program around his 'Simpson Army' fan club.
The 31-year-old has constructed his own squad for the twenty-round MXGP campaign and eight-race British Championship with KTM backing and support from a collection of new and loyal sponsors. The busy schedule begins with the Hawkstone Park International in the UK on February 9 and is swiftly followed by the British Grand Prix at Matterley Basin in Winchester for the opening meeting of the '20 FIM series.
Simpson will be showing off his new colors and set-up at both events and is now in the final phases of tests and logistics to launch his team. The 'Simpson Army'—set up in 2015 as a fan club—is part of his work to raise awareness, bring his supporters even closer to his racing activities and generate the last pieces of revenue needed for the exhaustive term ahead.
'Recruits' can choose from six levels to be part of the Army—20, 50, 100, 250, 500 and 1000 pounds—and the benefits range from being included in an exclusive newsletter and on the rider's website at the lower entry levels, up to t-shirts, caps, hoodies, access to a special WhatsApp group with Shaun for riding tips and news and race shirts and British Championship tickets and hospitality at the highest point. Curious fans can find the full details and easily sign-up through www.shaunsimpson.com/simpson-army/.
"2020 feels like one of the key years of my career because we are taking on the best of the best with a set-up that we know and we trust," the Scot said. "It has been a manic off-season getting everything in place, and we have been trying to take care of every detail. I've been happy to run the Simpson Army in the past and it's been a good way to try and give something back for the support from fans. We wanted to step it up for 2020 because we have more control over what we can provide, and I think it is more personal and interactive than any other type of funding. We've raised a good total to be able to enter and compete in the races this year but we're still looking for that last 15-20% to rightfully take our place in the MXGP paddock. I hope to see many fans at Hawkstone and Matterley and hopefully people will want to join-up!"
Full details and sign-up at www.shaunsimpson.com/simpson-army/.
---
Main Image: Mikey Rutherford