Crawfordsville, IN
Ironman
Lucas Oil AMA Pro Motocross Championship
The same night that Adam Cianciarulo was celebrating finally making the grade as a pro, finally, in some small way, living up to the tremendous expectations heaped on him as a young athlete, in the same area, at about the same time, Indianapolis Colts All-Pro quarterback Andrew Luck announced his retirement from the NFL at age 29.
Indy fans were stunned. So much of a football team's prospects are connected directly to the talent of their quarterback, and with Luck the Colts were guaranteed contenders for several more seasons. Luck was a can't-miss NFL star years before he even finished college, and he lived up to those expectations on the field and off, a cerebral, understanding, capable field general any fan would be proud to have rep their team.
Then, he got hurt. Luck missed the entire 2017 season with shoulder problems, and some thought he would never recover. Yet he did return last year. He was named Comeback Player of the Year, he brought Indy back to the playoffs. It was a feel-good story, Indy was back, but now, poof, it's gone again. He retired.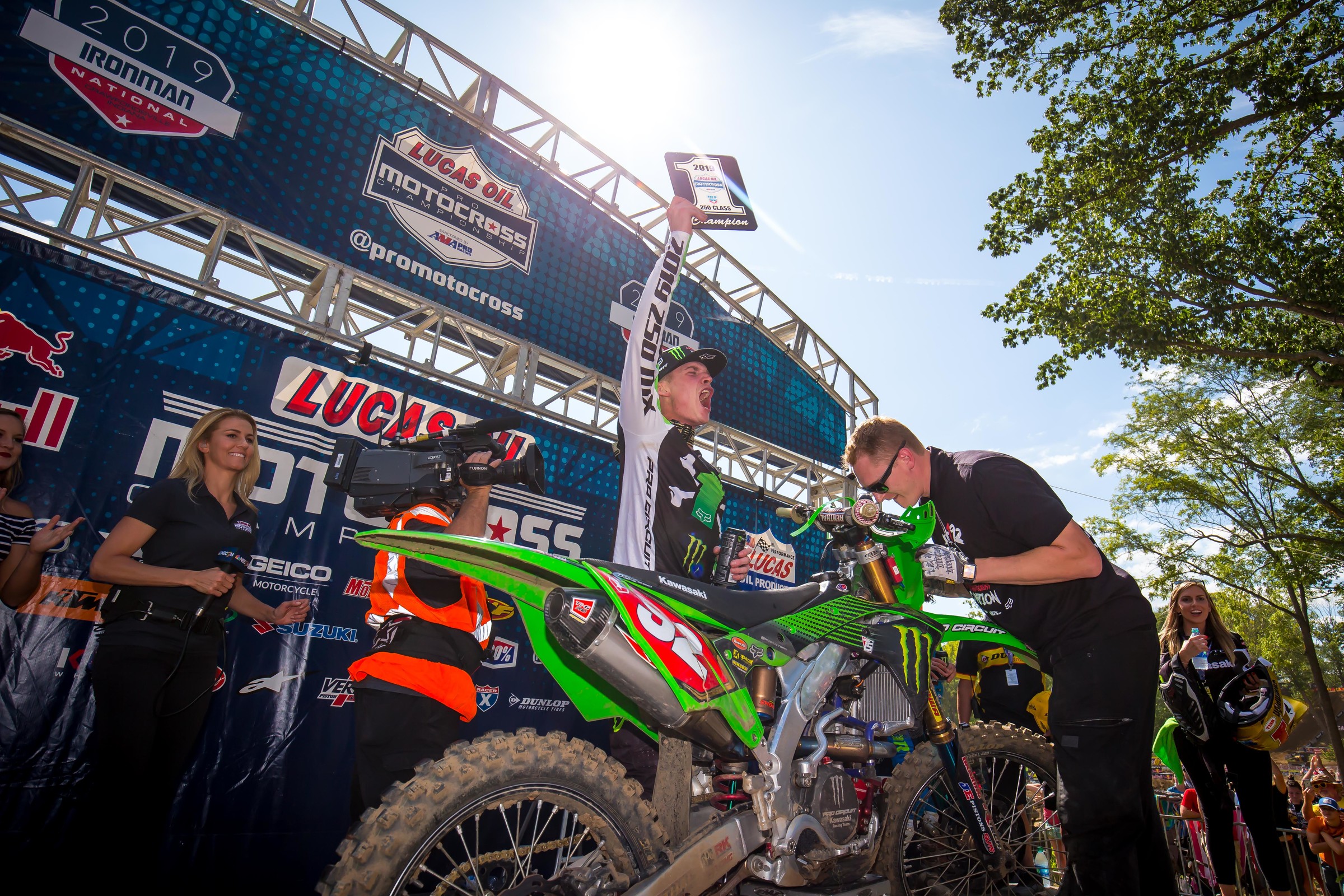 You don't know what you've got until it's gone, and Luck has now been gone, twice. The frustration has led to some ugly moments from fans this week, with the line really blurred between respecting athletes as humans and looking at them as paid performers expected to make your weekends brighter.
Cianciarulo has seen equal parts frustration and sympathy, at least. Fans want to see him do well now. Once all the injuries set in, he morphed from overhyped overdog to scrappy underdog. Eventually, almost everyone wanted to see him succeed, but at the same time, all those crashes/injuries/crashes/injuries made that a frustrating process to follow.
"When I first came into the pros, from the outside looking in, I was a kid that had everything kinda' given to me," he explained in our Best Post-Race Show Ever from Ironman (watch it below). "As an amateur, I had a nice RV, I had all the support. I earned that because I won at a young age, and I got sponsored and that's the way it worked. But I had everything at my disposal. That's hard to root for. I'm a fan of many other sports, and when people carry that with them, it's hard to root for. I get it."
Adam winning a title works in both ways. For fans, it's a gift to see this comeback story unfold. But even better, Adam is better for it, because those lean years give him perspective he would never have had any other way. Plus, none of those injuries completely ruined his skills. He's the rare athlete who still has his talent, health, and youth (Adam is still just 22) but also has scars of failure. It really doesn't matter how you felt at any point. Adam felt worse.
"I would never be the person I am without the things I've went through," he says. "Ultimately, this is just a sport. Maybe from a journalist's perspective, it's a sport, and then there's life. For me, I put everything I have into this. My self-worth and all my value is [measured] in every time I'm out there."
You know who was destined for success like Adam Cianciarulo? Travis Pastrana. The tools on the bike were there, as was the off-track personality to do even bigger things. But Travis kept getting hurt and kept getting hurt and eventually the racing part was gone. Travis went on to a great life doing other things, but racing fans will always wonder what they missed, just like Colts fans will now forever remember these next seasons as the ones where they should have had Andrew Luck. Seeing the potential, but seeing it go unfulfilled, for whatever reason, frustrates more than anything else. That's especially terrible because as badly as the fans feel, the athlete and those around him feel even worse. It sucked watching Cianciarulo struggle to recapture the magic, but it sucked so much more for him to actually go through it. For Andrew Luck, who got dinged up again during this preseason, it became too much.
Which brings us to the future. Adam Cianciarulo wasn't just supposed to enter the 250 Class and win races, he was already marked down the same path as Kawasaki talents like Ricky Carmichael, James Stewart, and Ryan Villopoto. They didn't just win on small bikes. They did it at the very top. Andrew Luck has been a great quarterback, but Indy hasn't gotten a Super Bowl from him. Now Kawasaki has Cianciarulo set for a 450 deal, and Eli Tomac says he's got two years on his new contract. Someday, Adam will be expected to carry the flag to the highest point. For now, he has already accomplished so much more than he looked like he would two years ago. While most 250 champions are immediately met with the bench-racing question of "How will you do in the big class?" it's obvious that just fighting all the way back to this level is a hell of an accomplishment.
It's good enough to just celebrate him being around and being strong again. Because this stuff can go away so quickly, once, or even twice.
"I was watching the Great Outdoors 2005 earlier this week," Cianciarulo. "It legit almost brought me to tears. Growing up, to me, this was everything. I looked at motocross as this ultimate high. My parents, my grandparents, they weren't into it. It was all me, it was organic, and all I ever wanted to be was up there. So I was watching that this week, and I couldn't believe this week that I had a chance to have just a little spot in the history of this sport, to have that plate on the door [of the Monster Energy/Pro Circuit Kawasaki truck]. I had a lot of expectations on me when my career started, but I just wanted a small part."