Thad Duvall Wins WORCS Round 7 and 8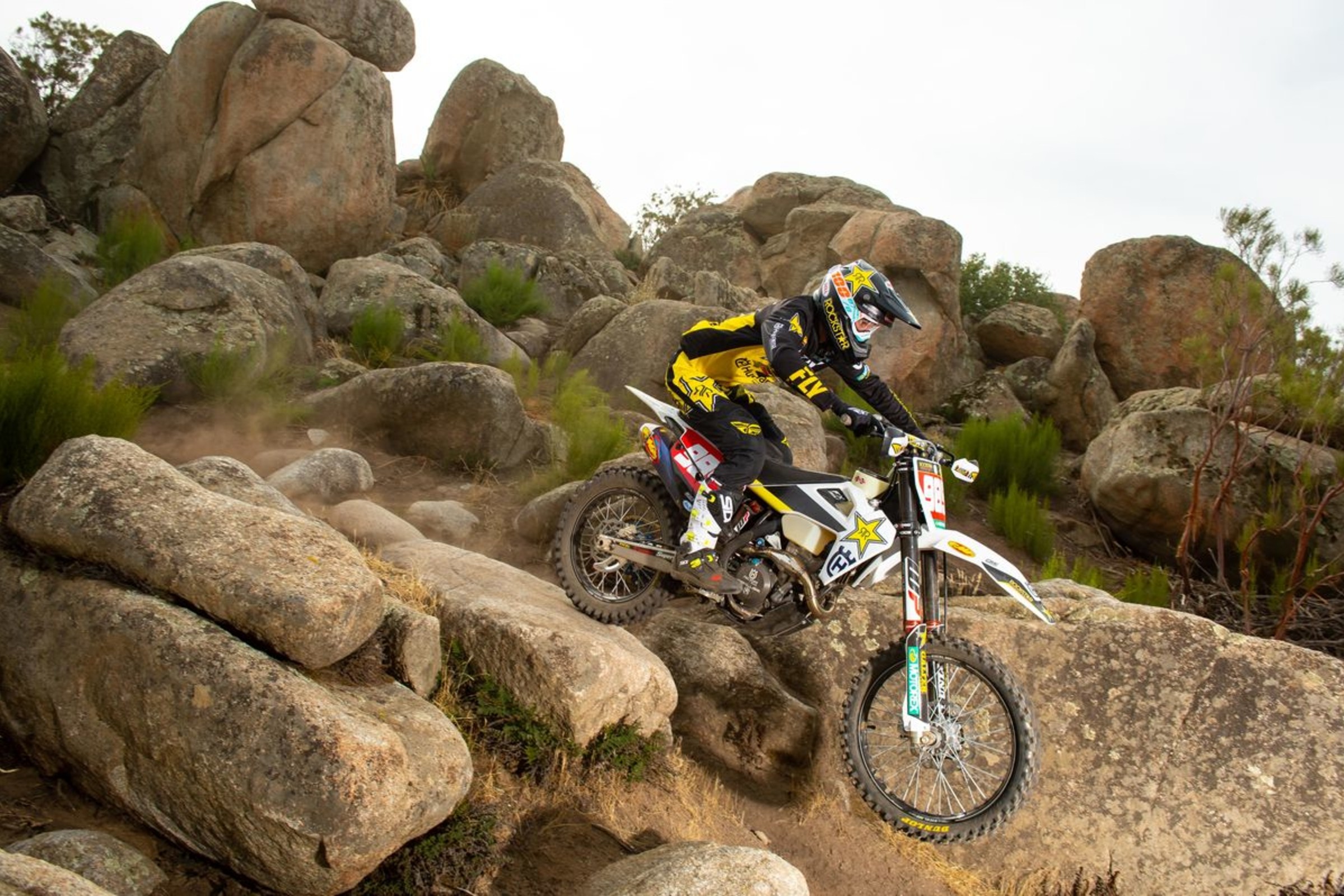 Rockstar Energy Husqvarna Factory Racing's Thad Duvall claimed two wins in two attempts in the 2019 World Off-Road Championship Series (WORCS) this weekend in McCleary, Washington, when he won both round seven and eight of the championship. Duvall, who currently sits second in overall points in the 2019 Amsoil Grand National Cross Country (GNCC) Series, picked up his first WORCS win on Wednesday last week. After falling only about four turns into the lap, Duvall slowly climbed his way up to first from his seventh-place spot to earn his first WORCS victory.
"I had a blast today! It was cool to try to learn how to ride the different terrain yesterday and make some changes to the bike," Duvall said. "It was a long day—I mean, we race for three hours in GNCC but for two hours, that was pretty gnarly! I have to give a lot of credit to Taylor [Robert], he was ripping out there."
Although the course had changed between the two races, Duvall emerged victorious again on Friday when he beat Robert, who is leading the Pro MC points standings, by over 30 seconds.
"The track was very different than it was for round seven just a few days before," he said after going two-for-two. "I was able to find my groove halfway through the race and make my way into the lead. Once there, I tried to limit the mistakes and was able get a comfortable cushion an take my second WORCS win!"
Duvall will return to GNCC action on September 14 at the Black Sky GNCC in Harpursville, New York.