125s, Roczen, Musquin, Unadilla History, More in September Racer X Magazine
The September 2019 issue of Racer X magazine is coming to newsstands and mailboxes soon. Sign up now for the print and/or award-winning digital edition. And if you're already a digital subscriber head to digital.racerxonline.com to login.
What's inside? Behind the scenes of the moving and shaking 250 Class. We celebrate 50 years of world-class motocross at Unadilla and take a look at the international years in the first part of a two-part series. The 125 All Star Series in Lucas Oil Pro Motocross offers a nice buzz for all. And we sent our art director to Oregon for some epic trail riding. All these features and much more inside the September issue.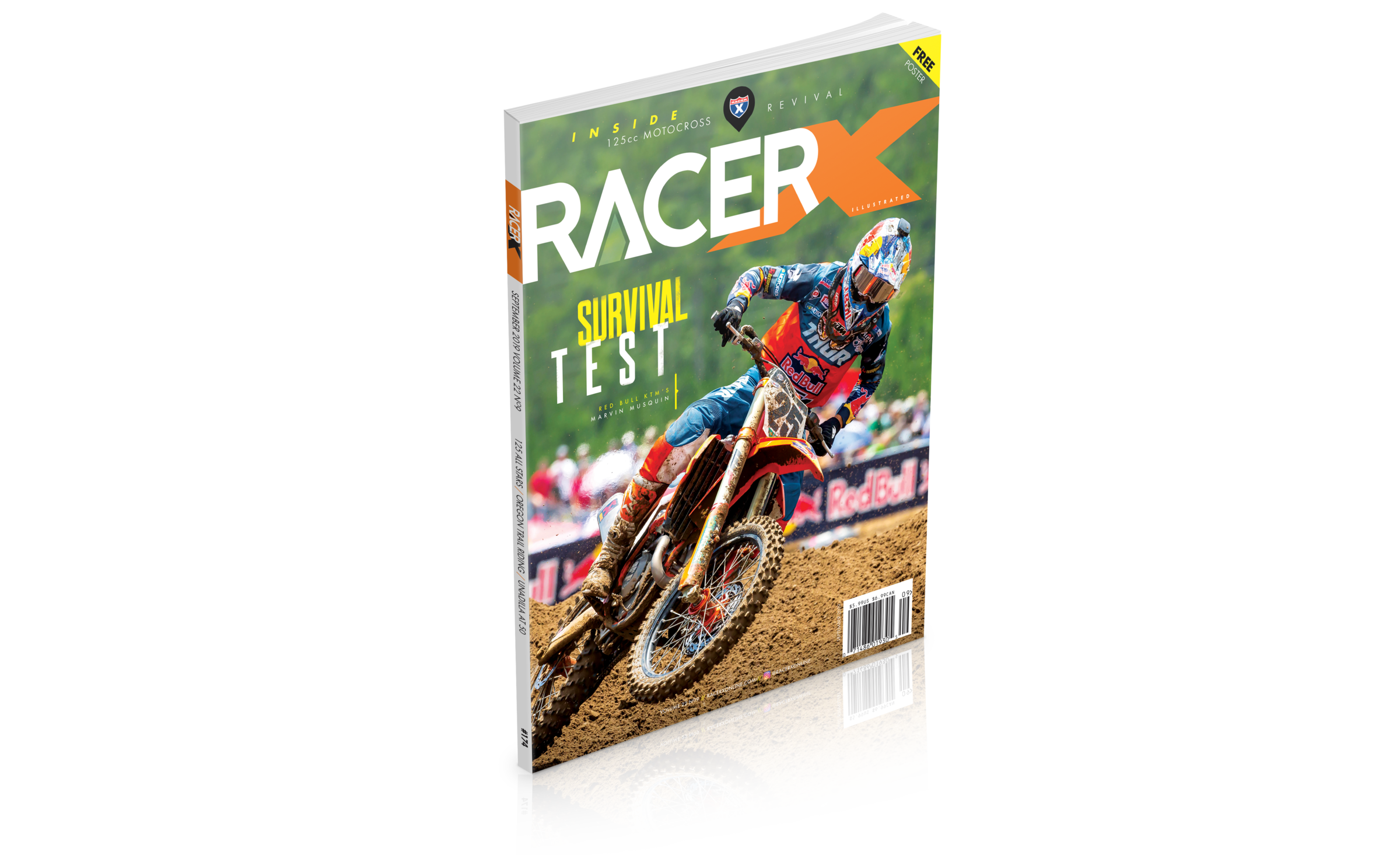 "Drama Class" by Jason Weigandt
The 250 Class of Lucas Oil Pro Motocross has seen some solid action in 2019, but the real juicy stuff has been going on behind the scenes.
"Unadilla. Established 1969 - Part 1" by Davey Coombs
As one of the world's premier tracks celebrates its fiftieth anniversary, we explore what makes it such an icon of global motocross racing.
"Class Disruption" by Mike Emery
The joys, pains, hope, and obstacles that come with loving the smell of premix and the buzz of 125cc motorcycles.
"Out There" by David Langran
Racer X art director David "Langers" Langran goes off-roading for the first time in the wilds of scenic Oregon.
Poster Info (Print Edition Only)
We feature both a new-school and old-school vibe for our poster this month with a 2019 shot of Honda HRC's Ken Roczen on the front and a 1976 shot of Suzuki's Roger De Coster on the back.
50 Years Faster - O'Neal
We're celebrating 50 years of the O'Neal brand and their 50 Years Faster campaign with an in-depth picturesque look at their rider roster over their expansive five decades-long evolution in the sport we love.