Prado In, Ferris Out For MXGP of The Netherlands [Update]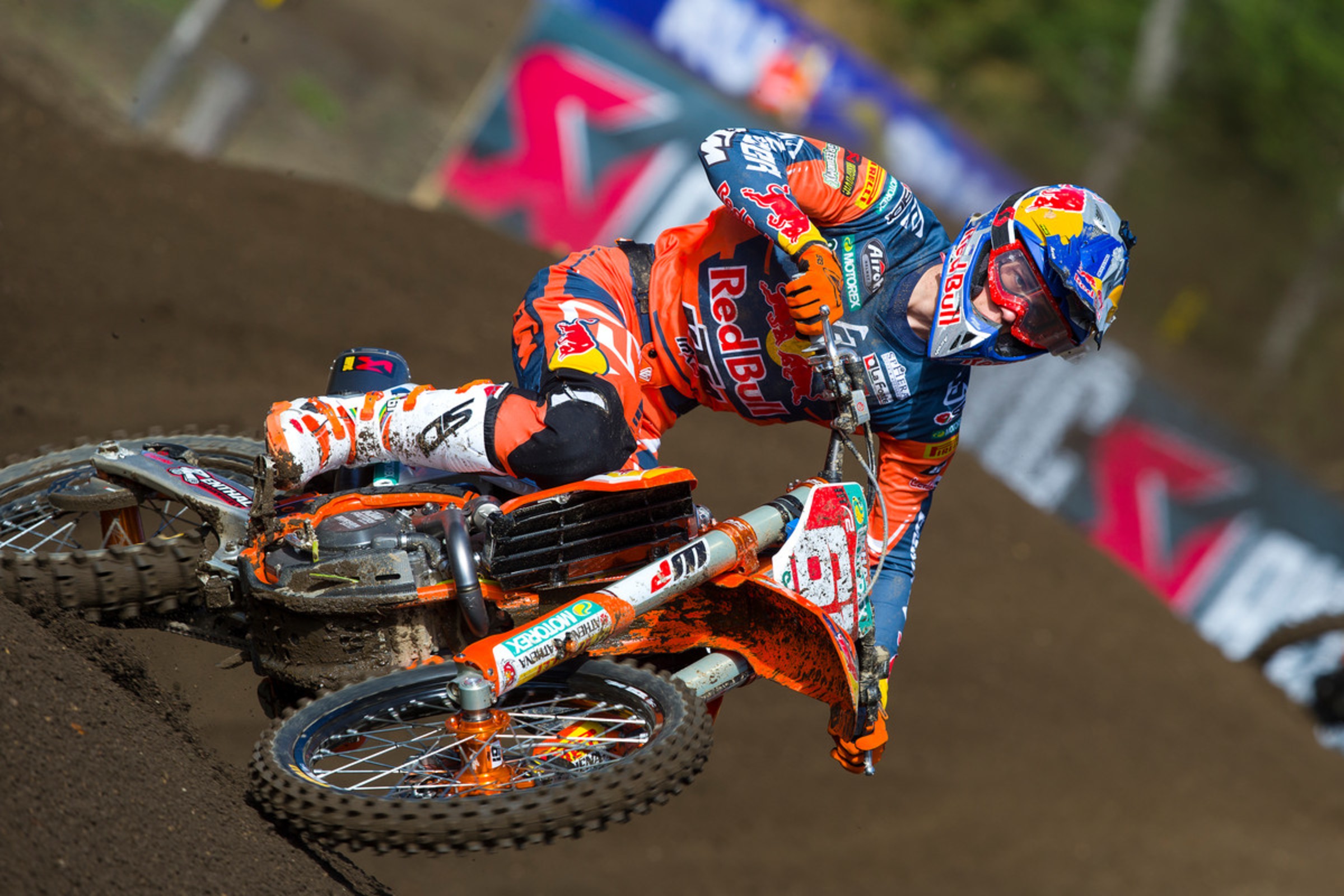 Valkenswaard, Netherlands
MXGP of the Netherlands
FIM Motocross World Championship
The 2019 FIM Motocross World Championship heads to The Netherlands and Valkenswaard this weekend for round three of the championship and Red Bull KTM will get defending MX2 World Champion Jorge Prado back.
After sweeping the opening round in Argentina, Prado was ruled out for round two last weekend at Matterley Basin due to a left shoulder injury sustained in a practice crash two weeks prior. With Prado out, Thomas Kjer Olsen went 1-1 at the MXGP of Great Britain and currently holds a 16-point lead in MX2 over Henry Jacobi. Prado sits seventh, 44 back of Olsen.
In other news, Monster Energy Yamaha announced today that Dean Ferris will miss this weekend due to a knee injury sustained in the second moto at Matterley Basin. The three-time Australian Motocross Champion had been signed prior to the event to fill-in for the injured Romain Febvre. Ferris' deal with the team was for only three Grands Prix.
Febvre was injured at the opening round of the championship in Argentina. He underwent surgery on a broken ankle on March 13 and the recovery time is expected to be six weeks.
---
[Update: Friday, March 29]
Yamaha announced today that Ferris will also miss the MXGP of Trentino on April 8, effectively ending his time with the team, as he was signed to a three-race deal.
Ferris will return to Australia on March 30 to have his knee examined.
The team said an update on Febvre and his return to racing will be shared after his next appointment with the orthopedic surgeon.