Darian Sanayei Continues to Push Through Epstein-Barr Virus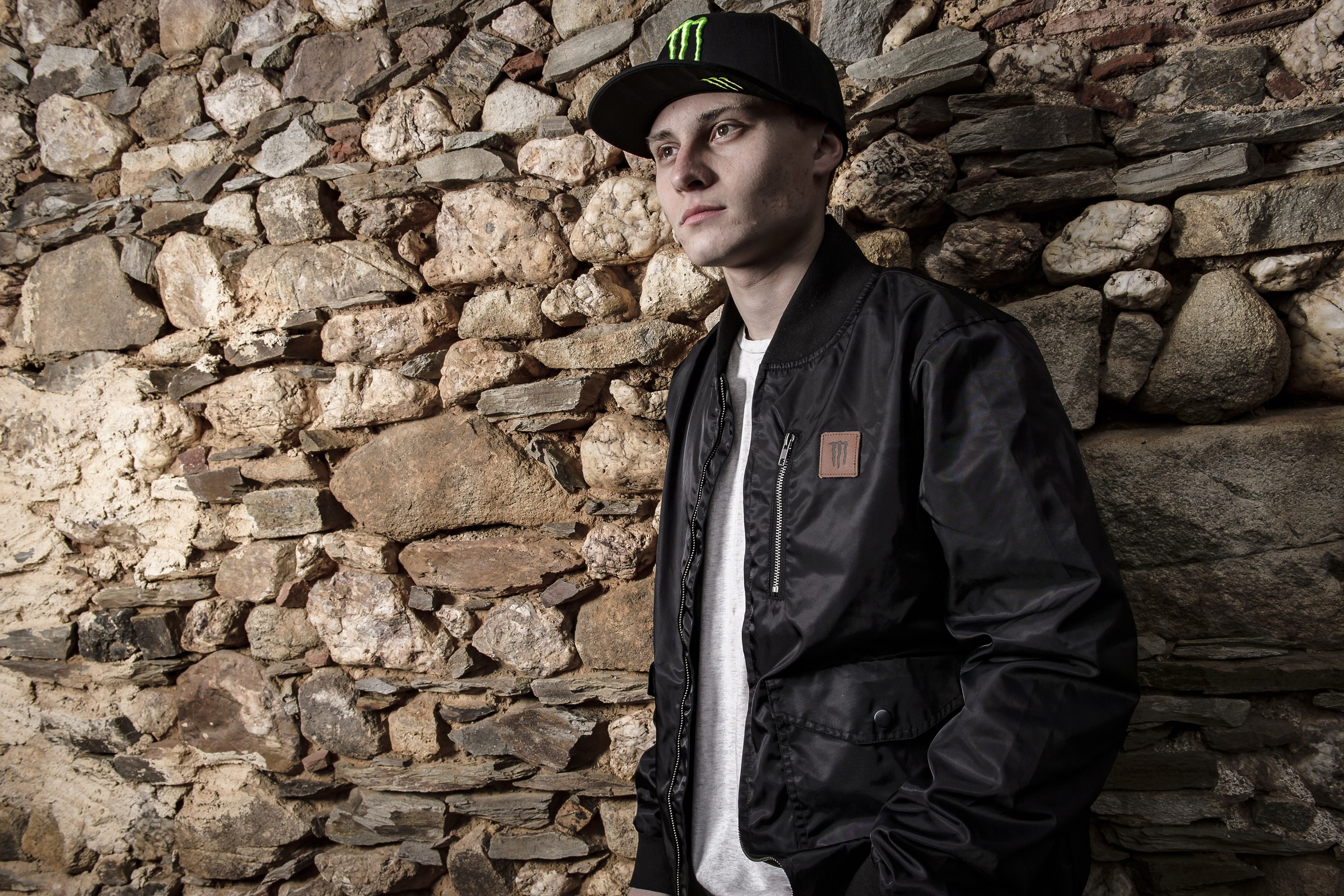 Valkenswaard, Netherlands
MXGP of the Netherlands
FIM Motocross World Championship
"It is 10 o'clock on Wednesday night right now here in Belgium," said Darian Sanayei. "I just watched a movie and made some dinner and I'm now chilling out. I can't really do too much right now as I haven't been feeling too good."
Now in his second year on the FIM Motocross World Championship circuit as a member of the upstart Bike It Dixon Racing Kawasaki, Sanayei prepares for the third MXGP of the season. It's a 4,962-mile odyssey from his hometown of Monroe, Washington, to the far-flung MXGP of The Netherlands, which is set to run this weekend at Valkenswaard.
That's where 22-year-old Sanayei will try to pick it all up after two off-song rounds in Argentina and Great Britain. While Sanayei has gotten nowhere near the podium in the season's first two GPs, he's got a pretty good excuse. A world class racer in possession of remarkable speed and grit, Sanayei will, once he gets back up to speed and health, certainly be in the mix to win motos, if not GPs. On Wednesday evening, we caught up with the lone Yankee now representing the American way of motocross life over in Europe.
"I got sick around four months ago," he said. "I've got the Epstein-Barr virus and I'm just dealing with the side effects from it. I kind of thought I had in controlled. I was training before the season and I felt good. I think the travel and the stress of the races and the nerves and everything just flares it up and now it has given me a bit of a handful to deal with. Even right now, I'm super-tired. It just depends. On race day and stuff I don't really feel good and it's hard to focus and there's just really no energy. I mean I saw how thigs were in Argentina where I had to pull out of the Saturday qualifying race and then crashed out of Sunday. It's been pretty tough. All of that kind of came unexpected. From there, I made up a plan where I said, 'Okay, I'm going to take it real easy from now all the way in England in two weeks' time.' And when I do get to England, I'm going to try and save energy though the weekend.
"The main problem was that I didn't have any energy to save," he continued. "Straight away at the beginning of the year at Argentina, I got the holeshot in the qualifying race, which was sick. I rode the first lap pretty quickly and pulled a little bit of a gap and I just didn't feel good at all. It was unfortunate there because I did have the speed there. I just didn't have the physical condition with being sick and everything. At first I thought it just might have been race nerves or something, but it just didn't go well. From Saturday afternoon on, it was pretty much just surviving in trying to get through Sunday. Now, it seems like everything pretty much flares up this virus. It's definitely difficult to deal with, but hopefully I'll get the better side of it here soon."
With the MXGP of The Netherlands set for the sandy, whooped-out Valkenswaard this weekend, Sanayei knows exactly what he's up against, but still has a masterplan to come out charging.
"We'll see how this weekend goes," said Sanayei. "I know it's going to be really physically challenging. It always is. Then, with my condition and everything, it's going to be a challenge. Right now we're just figuring out what's the best thing for me to do for the long term. I have a few doctors helping me out and a trainer over here and in talking with the team and Kawasaki and everything, everybody is working together to try and figure out the best-case scenario."
Coming off last Sunday's British Grand Prix—a race where he led his Saturday afternoon qualifying heat before hitting his limit—Sanayei remains optimistic and knows he's playing a waiting game while his body sorts itself out.
"Everything went pretty smooth at Matterley Basin," he said. "It was surprising that the weather was so good in March there! The bike was real good and then I was up front in all three starts that I did there; I was in the top three in every single one and that was definitely a big improvement and hopefully I can keep that up."
If there's an upside to Sanayei's ill-timed Epstein-Barr drama coming out of the United Kingdom, it's that upwards of 17 races still clutter the '19 MXGP World Championship season. He still has plenty of time to get things sorted out.
"From Valkenswaard this weekend, we'll go to the MXGP of Trentino. Valkenswaard is sand and it's going to be pretty gnarly," he said. "Arco is hardpack and I think that one should be pretty good for the most part. After that race we have a break over a month, so by the time that is over, I should be in the correct form and everything. Really, all the races the rest of the season are pretty badass."
As the night wound down, he Sanayei mention watched the Monster Energy AMA Supercross round happening in America. He watched as Dylan Ferrandis and Adam Cianciarulo battled back and forth in the 250SX West Region main event. Seeing such things played out, he could not help but look into the future.
"That's still my goal," he declared. "I want to be racing supercross and motocross in America in the future. And I've heard from some people a little bit. I've had some talks and stuff. It's still a little bit premature and a little bit early—and I don't really have the results right now. I like where I'm at right now. My team and everything is pretty good, so I think for me it's just to get healthy, get good results, and then I'll be able to choose where I want to go."