Kailub Russell Seeks Second Straight Victory at Steele Creek GNCC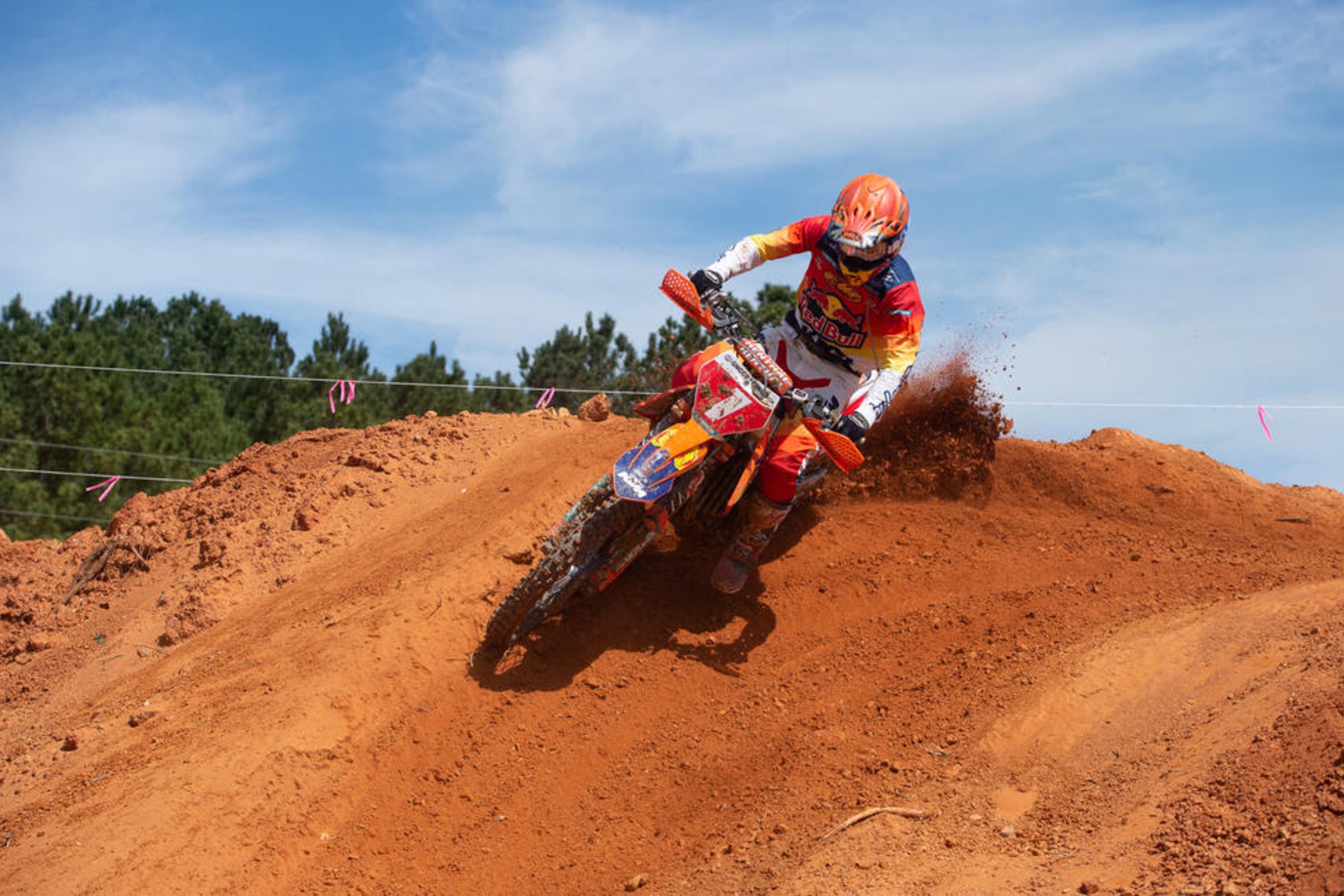 Morganton, NC
Steele Creek
GNCC Racing
MORGANTOWN, W.Va.—This weekend, March 30-31, the 2019 AMSOIL Grand National Cross Country (GNCC) Series presented by Specialized, an AMA National Championship, heads to Morganton, North Carolina for the 20th Annual FMF Steele Creek GNCC. Coming into this weekend first in the points standings is FMF/KTM Factory Racing's Kailub Russell. After earning the win two weeks ago in Georgia, Russell is looking to earn his second-straight victory in his home state.
Morganton's own Rockstar Energy/Factory Husqvarna Racing's Trevor Bollinger put in quite the ride at the previous round, even running in the number one spot for a couple of laps. This Sunday, Bollinger is hungry for his first-career overall win and with this weekend's race taking place in his hometown, it might just give him the extra push he needs to earn the victory.
Rockstar Energy/Factory Husqvarna Racing's Thad Duvall is also looking to land in the center of the podium after finishing third overall at the previous two rounds. Duvall knows what it takes to win at Steele Creek, as he took the overall win just one year ago in North Carolina. Duvall has been a title contender for the past several years, and is looking to earn valuable points this weekend in his hunt for the National Championship.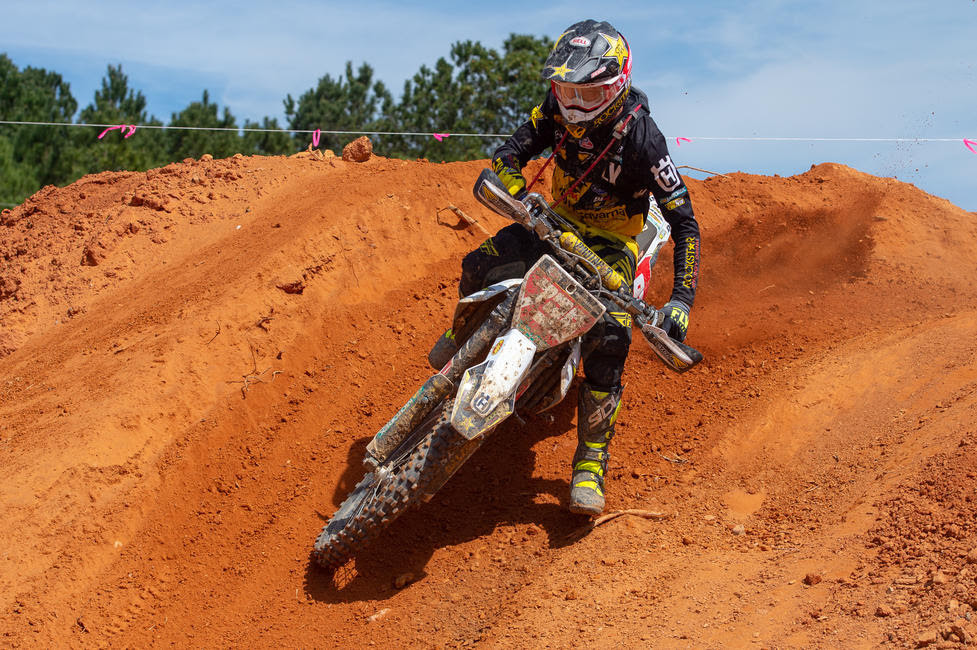 After winning the season opener, Tely Energy Racing/KTM's Steward Baylor Jr. came through in fourth overall at the Georgia GNCC. Baylor holds onto second in the points standings, but will be aiming to return to his winning ways come this Sunday. Also looking to battle for an overall podium finish will be Babbitt's Online/Monster Energy/Kawasaki's Josh Strang. As he currently sits sixth overall in points, Strang is focused to putting his new team in the winner's circle this season.
FMF/KTM Factory Racing's Josh Toth and Phoenix Honda Racing's Andrew Delong currently sit seventh and eighth in the points standings. Toth has finished sixth overall at the first two rounds, but he is hoping to make his way to the front of the pack and battle for his first XC1 Open Pro podium finish. Delong finished inside the top 10 overall in Florida and Georgia, and is now setting his sights on a top five finish as the season makes its way North.
Leading the way in the XC2 250 Pro class is Trail Jesters KTM's Ben Kelley. After earning the XC2 National Championship last year, Kelley is off to a great start at defending his number one plate this year. Kelley earned the class win at the opening round and then again at round two. This weekend Kelley is looking to keep his momentum rolling and earn his third consecutive win of the season.
Kelley's teammate and Trail Jesters KTM/MCS Racing/SSR Rider Developments' Jonathan Girroir remains second in the points standings for XC2. Girroir battled his way through the pack at the first two rounds, finishing second and third. After missing the last two rounds in 2018 after a knee injury, Girroir is back, healthy and looking to contest for the XC2 250 Pro National Championship.
Husqvarna's Evan Smith and Beta USA Factory Racing's Michael Witkowski currently hold the third and fourth place positions in XC2. Hailing from Georgia, Smith exceled at the previous round and found himself in the second place position. Witkowski battled throughout the day, finding himself in fourth place. Heading into round three, Smith and Witkowski will both be looking to land one the podium and earn much needed points in the championship hunt.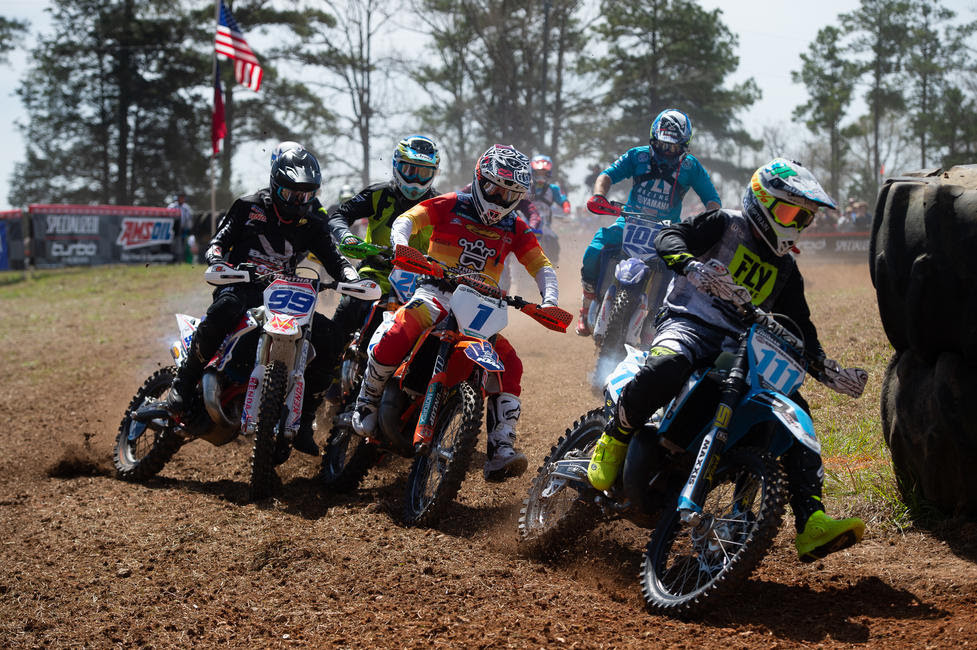 Beta USA Factory Racing's Cody Barnes sits first in the FMF XC3 125 Pro-Am class, after finishing second in Florida and earning the class victory in Georgia. Barnes is excited to keep his success rolling into this weekend's race. Defending champion, Trail Jesters KTM's Jesse Ansley sits second after a rough weekend at the previous round, and will be eager battle his way back to the center of the podium. Highland Temp Works/Offroad Riding Schools/Maxxis' Jason Thomas made his return to the XC3 class, finishing ninth at round one and a second place at The General GNCC. Thomas resides in North Carolina, and is aiming to earn his first class win of the season this weekend.
North Carolina State Treasurer, Dale Folwell will be racing in the 10 a.m. motorcycle race this Sunday, March 31. Dale has been competing in the Golden Masters B/C (60+) class, and will be recognized as this weekend's Steele Creek GNCC Grand Marshal. He has experience in finding and fixing problems for the citizens of North Carolina, while also being an avid motorcycle enthusiast. In 2006, he set out on a month-long motorcycle ride around the United States raising awareness and money for organ and blood donation. He set the record for the most miles driven on a motorcycle in one month travelling 32,978 miles. During the last week of his campaign for State Treasurer, he rode to all 100 counties in the state travelling almost 3,000 miles. Dale's been married for 29 years, he and his wife Synthia have three children and live in Winston-Salem.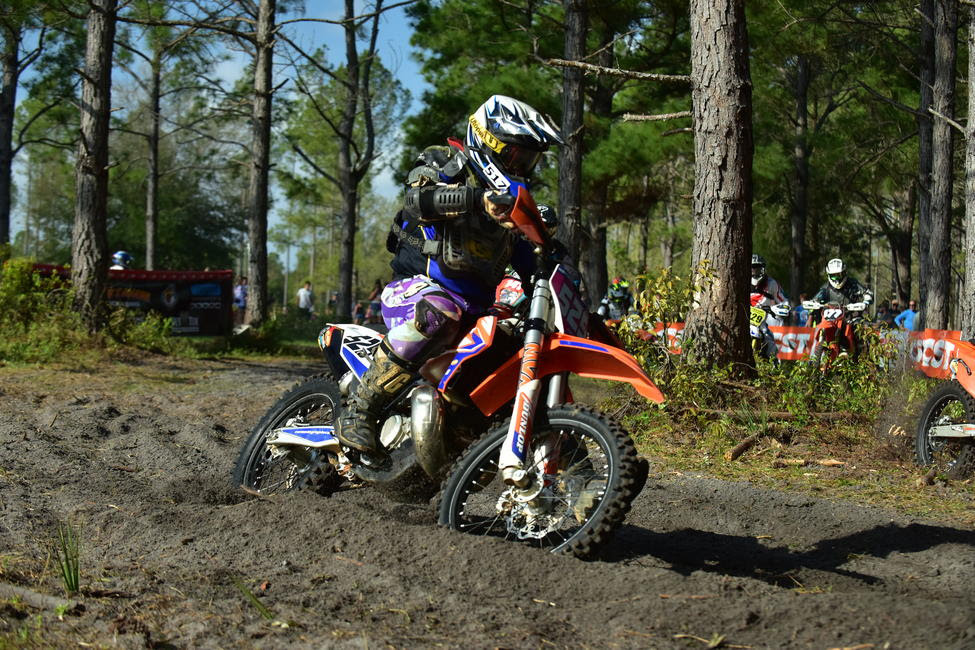 Local racers expected to compete in Sunday's motorcycle races will be: Trevor Bollinger (XC1 Open Pro), Kailub Russell (XC1 Open Pro), Josh Strang (XC1 Open Pro), Hayden Airheart (250 A), Trevor Barrett (XC2 250 Pro), Jason Thomas (FMF XC3 125 Pro-Am), Travis Beam (Vet B 30+), Annie Bean (Women C), Drew Callaway (YXC1 Super Mini Sr. 14-15), Matt Cerven (Open A), Eli Childers (4-Stroke A Lites), Kaden Childers (125 B/C), Noah Cooper (85cc 12-13), Jake Easler (4-Stroke A Lites), Tommy Elliott (Super Senior A 45+), Levi Elliott (YXC2 Super Mini Jr. 12-13), Justin Gibbs (Open B), Dale Folwell (Golden Masters B/C 60+), Gary Greer (Open A), Blaine Kimrey (250 A), Jake Lail (250 B), Derek Mabe (4-Stroke A Lites), Tyler Malboeuf (4-Stroke C Lites), Maddox Moretz (MXC2 6-8/65cc 7-9), Mason Moretz (50cc Jr. 4-5), Tyler Moss (65cc 10-11), Tyler Palmer (4-Stroke B Lites), Abram Shields (50cc Sr. 6-7), and Colton Shields (85cc 7-11).
This Sunday, March 31, the motorcycles will take to the woods of North Carolina following the race schedule of youth racing action starting the day off at 8 a.m., women and amateur riders at 10 a.m. and the pros and top amateurs will start at 1 p.m.
The event is co-sanctioned with SETRA, a series that produced local racing events in the southeast, and will ultimately bring out a full slate of local racers. All local riders are invited and encouraged to compete in the event, as GNCC Racing offers classes for riders of all skill and experience levels. The amateur race entry fee is only $50 and riders can sign up at the event. To learn more about GNCC Racing, refer to the GNCC 101 webpage.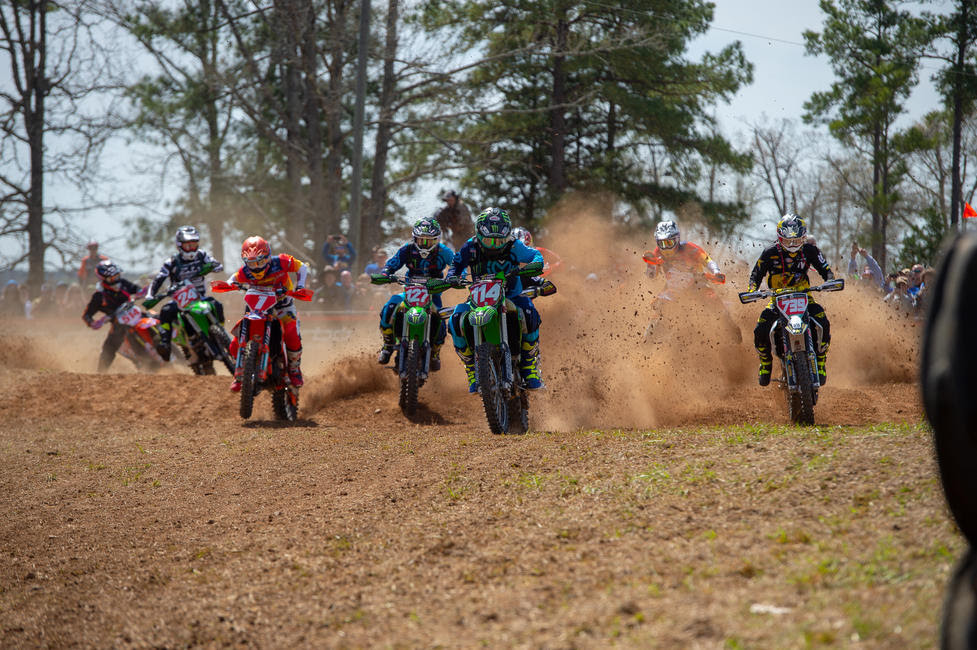 Spectator passes run $20 for adults and $10 for children (6-11), and kids five and under are free for the full weekend (Saturday through Sunday), with pro pit access and pro autographs at no additional charge. Camping charges do apply at Steele Creek.
The 2 p.m. pro ATV race and 1 p.m. pro bike race will be broadcast LIVE on the Internet via Racer TV on www.racertv.com both Saturday and Sunday. A highlight show featuring the event will air on NBC Sports Network on Saturday, June 15 at 2:30 p.m. ET.
For more information on the GNCC series, visit the official website at www.gnccracing.com or call (304) 284-0084. Join the conversation on the series Facebook page, follow us on Twitter and Instagram, and be sure to always hashtag #GNCC.