Yoshimura Introduces 2019 RM-Z 250 Exhausts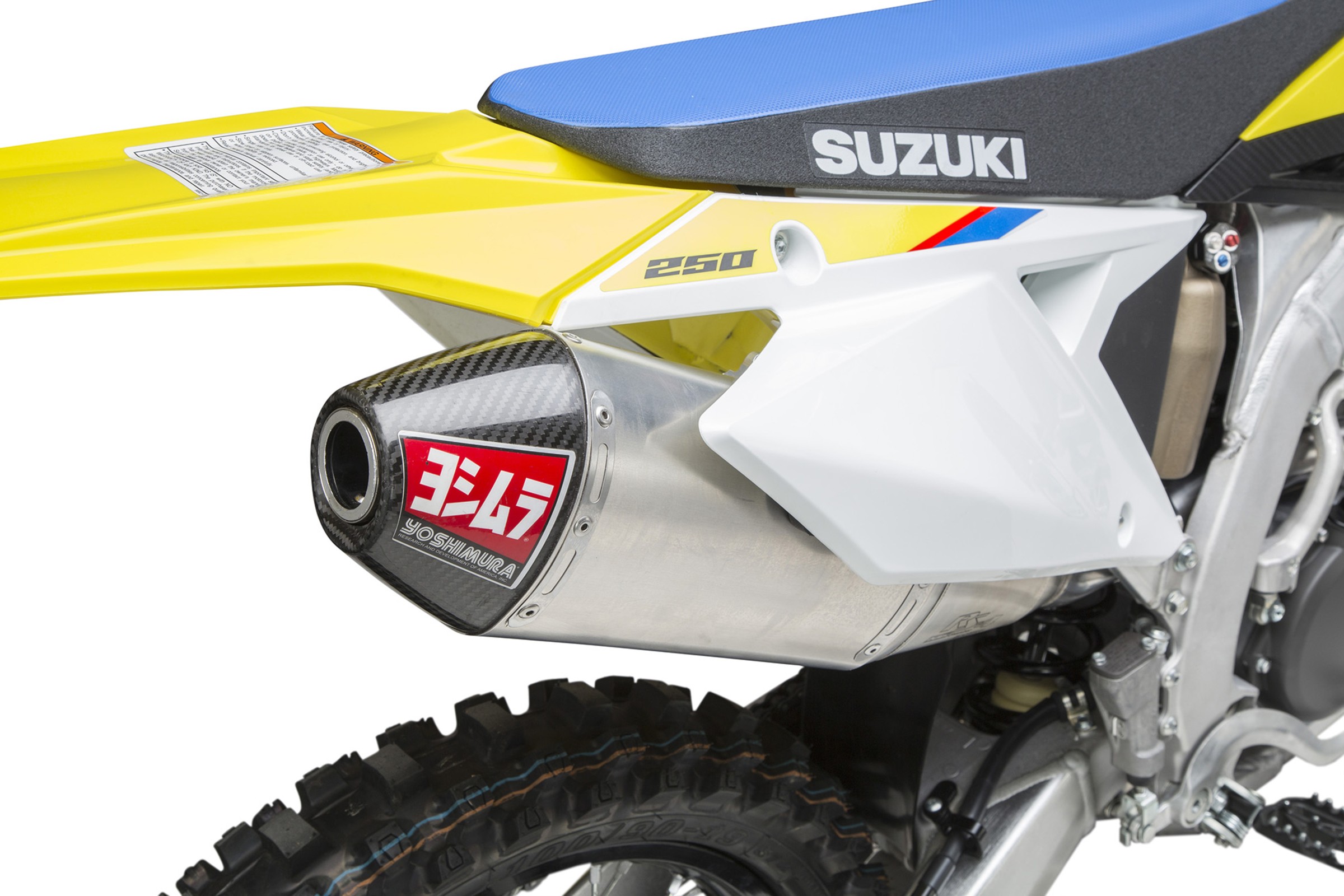 Chino, CA—The 2019 RM-Z 250 sees a new era and with the partnership of JGR Factory Suzuki Racing we were able to develop the very best option for the new RM-Z 250.
For Yoshimura, the heart of performance and power is our RS-4 muffler with its Polyresonant Duplex front chamber, special baffle and added overall volume helps make the 2019 RM-Z250 come alive. Max peak horsepower is nine percent while the max torque is a big 15.2 percent. All designed around making power that the new Zook puts out to be most efficient.
If you're serious—it's only Yoshimura. Proudly made in the USA!
For more information, visit www.yoshimura-rd.com.