Roger DeCoster Talks Team USA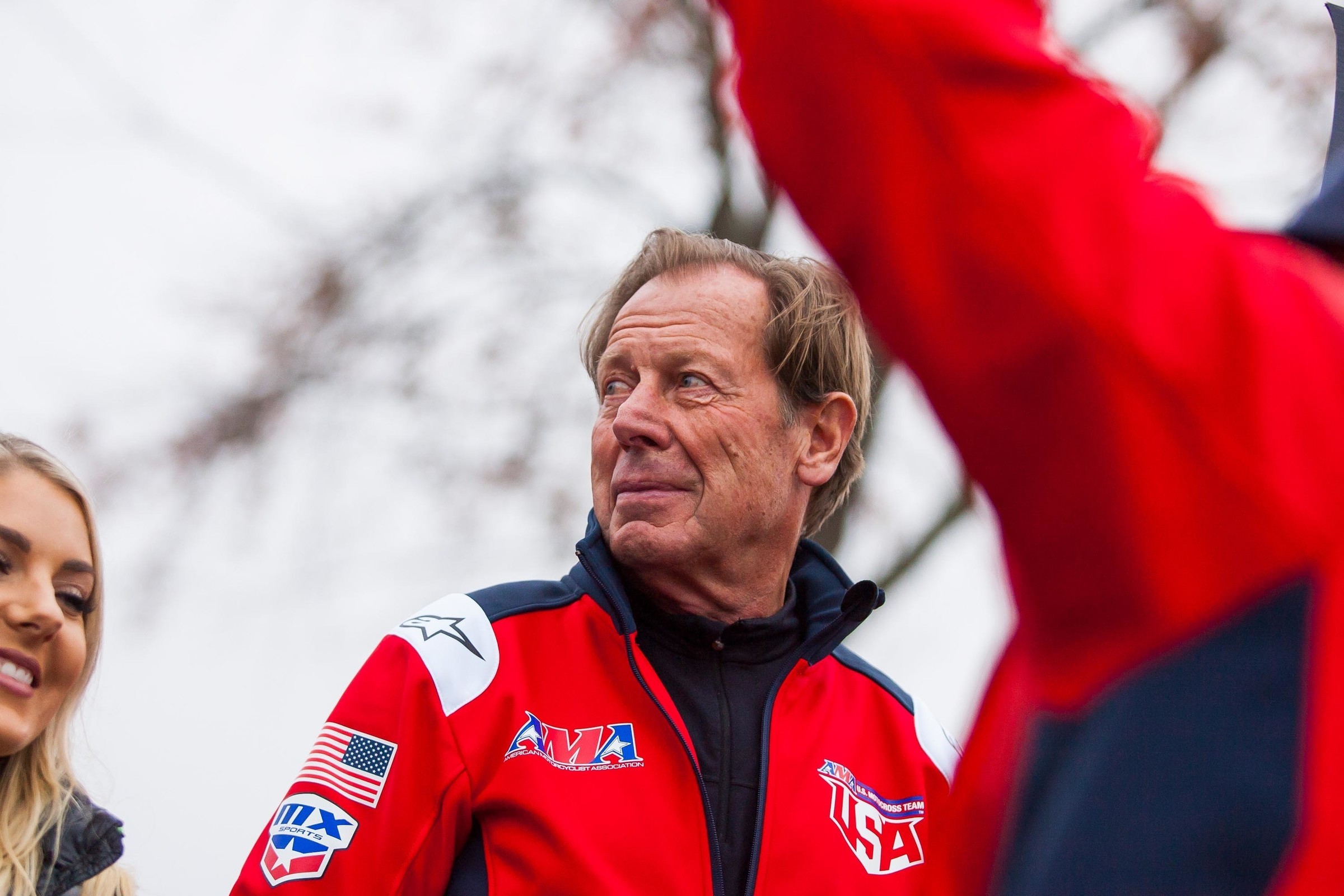 Buchanan, MI
Motocross of Nations
Motocross of Nations
Lewis Phillips of MX Vice had an interesting conversation with Team USA manager Roger DeCoster following the teams disappointing sixth place finish over the weekend.
Here is a brief excerpt of the interview posted with permission. You can read the entire interview on MX Vice.
MX Vice: I think everyone across the world, no matter who they were supporting, expected Team USA to win here or at least be in the mix. Obviously, the results did not work out that way. Just sum up the weekend from your point of view and what went wrong.
Roger DeCoster: We are not good enough outdoors. That is just it. We are so focused on supercross. Three-quarters of the year we spend our time making settings for supercross and developing riding styles for supercross. The Americans, they ride outdoors kind of like a supercross track. I think that is the biggest problem. The focus most of the year is on supercross. It develops a certain type of riding that is not the most efficient on conditions like here. The other thing, the track was very different today from the national. It was not even comparable. It was like being in a different country or something, but we expected really good results from [Aaron] Plessinger. He normally is very good. He won the 250MX title. I don't know what was wrong with him today. This weekend he was not himself. There are no excuses. The Europeans for the moment are better than us.
You say that Americans treat an outdoor track and ride it with a supercross style. Do you think that would have worked better if it was dry here? Obviously then you could attack the track more and scrub the jumps. That doesn't really work when it is soft and slippery, like we saw today.
It probably would have helped a little bit, but not enough to give us a chance to win I think.
You said that we didn't see the most out of Plessinger or what you'd expect him to do. Do you think we saw the best of Justin [Barcia] or Eli [Tomac] today? Obviously, I don't see them ride every week. I feel like they have a lot more to give than what they showed though.
Yeah, I think they felt probably a lot of pressure also to do good. They came with the idea to race on a track like for the national in July and the track was extremely different today. It was, like I said, like a different place the way the track was today. The layout has been changed and the surface. They brought in a lot of sand. Tim [Ritchie], the owner of the track, did an awesome job, considering the weather. It was almost a disadvantage to have raced here in July and come to a track that they all thought we were going to race like the normal RedBud track. The track was totally different today. Very, very different.