Mexico Returning To Motocross of Nations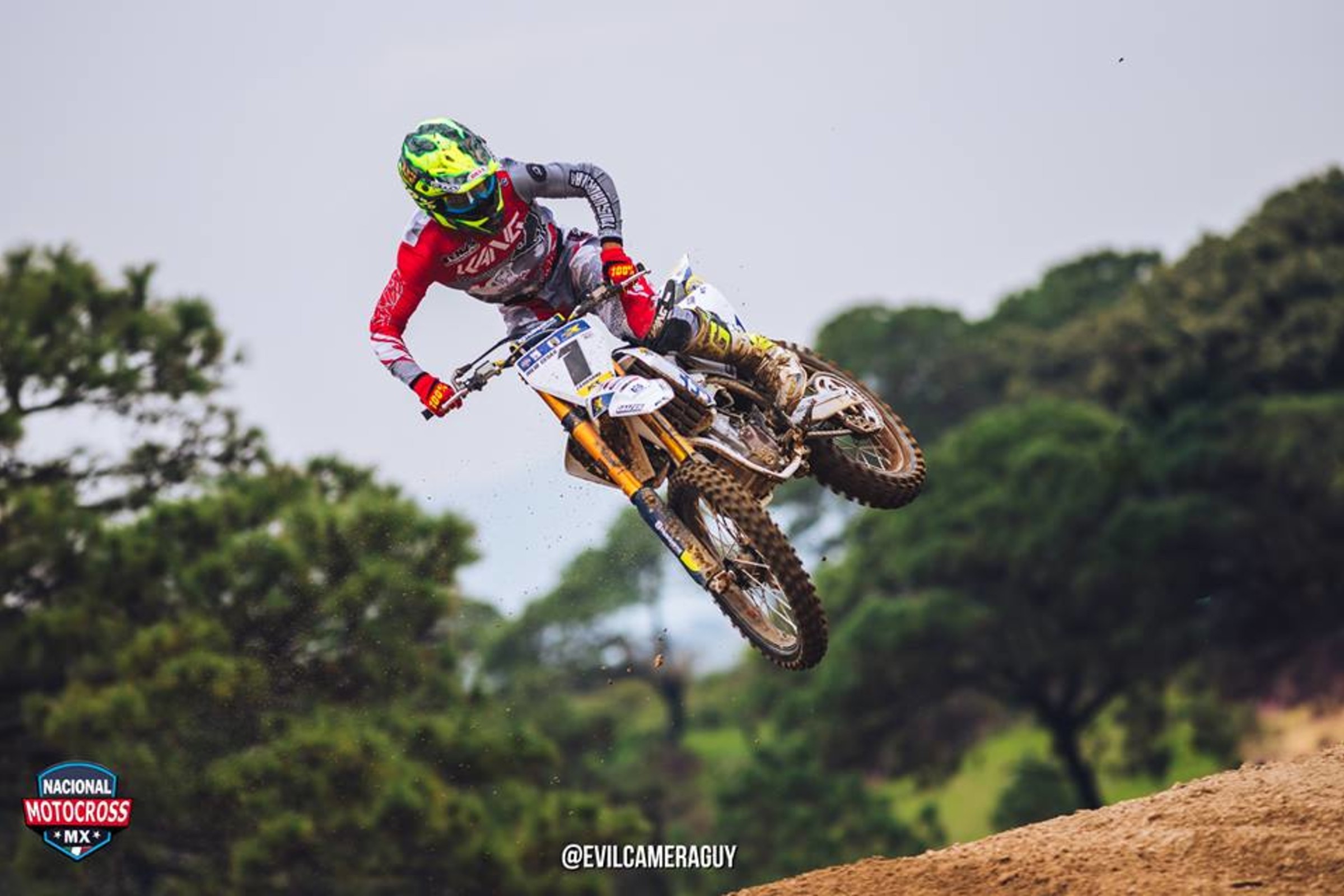 Buchanan, MI
Motocross of Nations
Motocross of Nations
For the first time since Thunder Valley in 2010, Mexico will field a team for the upcoming Motocross of Nations at RedBud.
The Mexican Motorcycling Federation announced today that a team of Tre Fierro, Felix Lopez, and Julio Cesar Zambrano will compete this year.
At the 2010 MXoN, Mexico failed to make the A Final and finished 27th overall. The team goal this year is to make the top 20.
"Our main objective is to be part of the best 20 teams. For that, I'm trying to create an atmosphere of teamwork, integration and motivation," Gabriel Guardado, team manager, said.
Below is the official announcement from MMF.
After eight years from its last participation, the Mexican Motorcycling Federation will participate in the "Olympics of Motocross" with a very young team that represents the new blood of the motocross in the country. Tre Fierro, Felix Lopez and Julio Cesar Zambrano have done a really good job and shown great effort through the whole year competing in the National Championship.
Tre Fierro, who has already clinched the MX2 class in the Mexican motocross championship is set to ride that same class in board of his KTM 250 SX-F at Redbud.
Felix Lopez, a young kid from southern Mexico is six points behind in the MX1 championship chase with one round still to be competed. Felix and his KTM 450 SX-F have been present in selected rounds of this year's AMA Pro Motocross Championship, where he has shown good speed and consistency – We are looking forward to seeing him lineup in the MX Open class for this year's MXoN.
Julio Cesar Zambrano is the current MX1 Mexican champion. Early this year he took part in some 250 West AMA Supercross races, where he qualified for a couple main events. For sure, the experience and speed Julio has gained this year will help him, and his Husqvarna FC 450 in the MX1 class at Redbud.
The last time the Mexican team was part of the MXoN line up was in the 2010 edition held at Thunder Vally MX Park in Lakewood, Colorado, but they didn´t qualified to Sunday race and that's the goal for this year. "Our main objective is to be part of the best 20 teams. For that I´m trying to create an atmosphere of team work, integration and motivation", said Gabriel Guardado, Team Manager and Mexican Motocross experience rider.
"The three riders will be working on an exhaustive training program with Jerry Masterpool to get physically and mentally prepared," said Guardado.
"Our riders are prepared and fully motivated for this event. I'm sure they will give their best effort to get an historical result for the national team", said Victor Hugo Vieyra, president of Mexican Motorcycling Federation.