Rancho Cordova, CA
Hangtown
AMA Pro Motocross Championship
Outdoor motocross is back! Hangtown marks the beginning of the 2018 Lucas Oil Pro Motocross Championship. Just outside Sacramento, California, the Hangtown track is located at the Prairie City SVRA. The Dirt Diggers crew takes over the park a couple of weeks before the event and transforms it into a world-class racetrack. The monumental amount of work required to pull this off can't be overstated. What starts as sleepy off-road riding for jeeps, trucks, and motorcycles becomes legendary motocross.
This race is a tough one for teams and riders. With only one weekend off after Las Vegas, most are still working to switch gears after a long supercross stretch. The mechanics have been working tirelessly to change over the practice bikes, test bikes, and race bikes from indoor to outdoor. That can include changes to suspension, clamps, gearing, fuel maps, linkage, tires, and more. The last couple of weeks have been nonstop testing, too. That means changing parts every time the rider comes in, tracking settings, communicating what the rider is feeling, and, of course, regular maintenance. In short, it's a lot more work than supercross requires.
For the riders, it's been a grueling change of pace. Outdoor motocross demands more work, plain and simple. The heat is rising, the motos are longer, and the overall effort level goes up. The short sprints of supercross are replaced by unending 35-minute race replications. Where supercross is a display of technique and finesse, outdoor motocross is all about fitness, strength, and toughness. Speed still matters, obviously, but when it's 90 degrees and your body is screaming at you to slow down, the successful keep going. That ability to maintain pace through fatigue is earned by hard work and preparation done weeks and months ago. Hangtown is a shock to everyone's system on some level, some more than others.
The track itself has always been difficult to feel comfortable on. The rock-hard base (do a Google search for Hangtown from the early nineties) is capped with whatever soft surface the Dirt Diggers choose that particular year. That mix of hard and soft creates interesting traction at times. The toughest part for me personally was finding a good suspension setting. The bumps at Hangtown are incredibly sharp and unforgiving. That harshness begs for softer suspension settings to lessen that toll. The problem there is the long Hangtown downhills. Anytime there is a fast downhill, riders will want to go stiffer, especially on the forks. That fork stiffness will keep the front end higher in the stroke and help prevent an "endo" over the handlebars. Knowing that an endo is unlikely breeds confidence, and that equals higher speeds on the descent.
So, you have two different asks from the suspension: the harsh, square-edged bumps that will seemingly rattle riders' teeth out if the bike is too stiff, and the downhill sections that will have riders flipping end over end if the bike is too soft. This is a yearly battle for the perfect settings compromise and one reason I won't ever envy the chassis and suspension specialists' task.
The infamous FLY 150 has been removed for 2018, and rumor has it that a long whoops section will take its place. How these are built is yet to be seen, but if true, this could be a critical section for passing and making up big time. The Dirt Diggers love to throw wrinkles at the riders each year, so look for subtle changes in the layout. The halfpipe ditch before the finish line and the FLY 150 are perfect examples. These whoops could be next.
Questions I Want Answered
Can Justin Barcia be the podium level rider he has been in years' past?
Blake Baggett had a rough Hangtown in 2017 and lost over 20 points to the leaders in the process. Can he come out firing this time around?
Who establishes dominance—Eli or Marv?
Will JA21 have a supercross hangover, or does he bounce back after finally getting the pressure off his shoulders?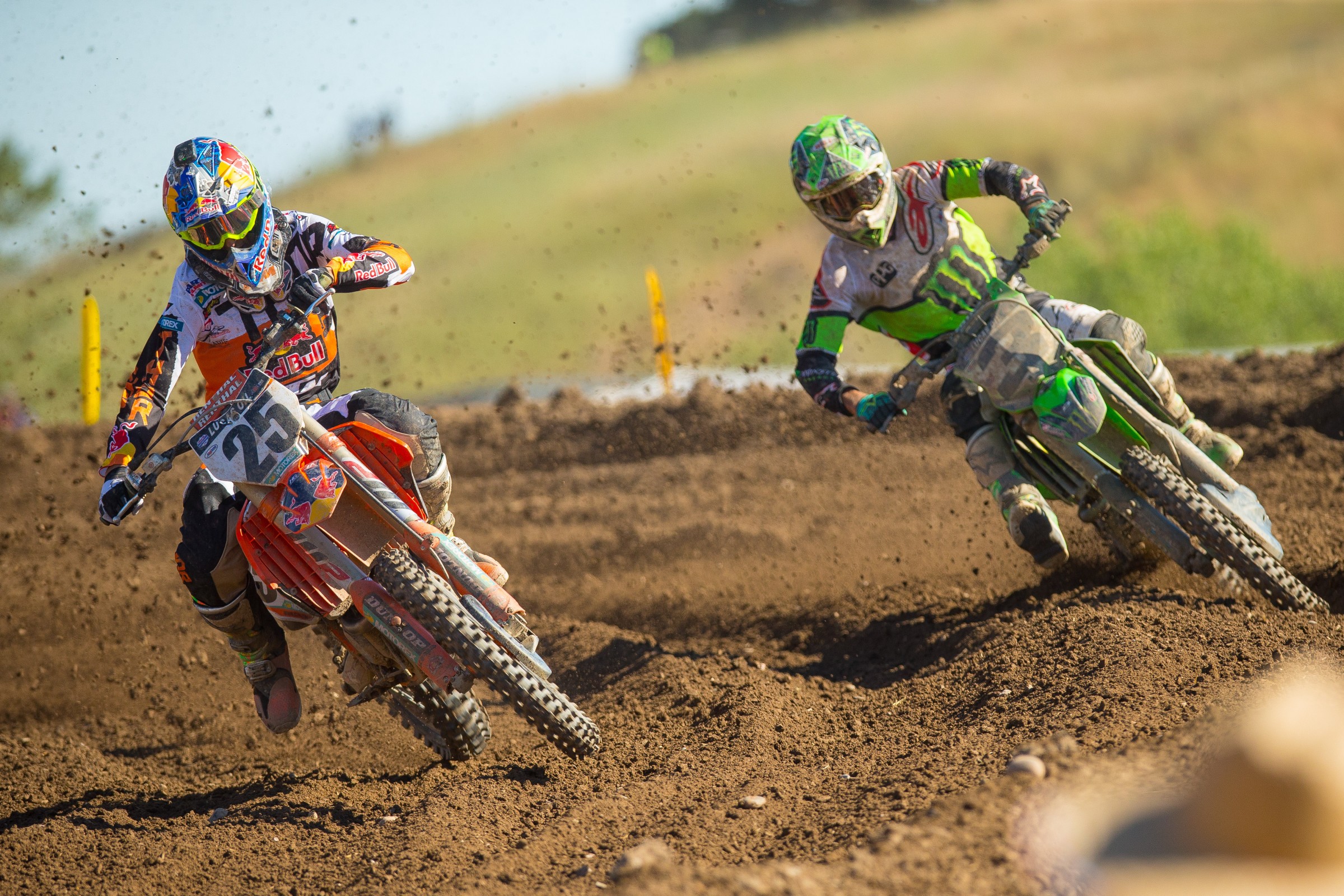 Is Austin Forkner going to be an early factor after his supercross injury?
Hangtown 2017 saw J-Mart have a first moto DNF while Zacho set the tone with a 1-1. With these two being my title favorites, who leaves with the confidence?
How will the rookies (Marchbanks, Lopes, Bailey) fare?
Can Ken Roczen salvage decent points through the first few rounds until he gets up to speed?
Who's Hot
Alex Martin opted to skip the last few supercross rounds in order to prepare for Hangtown. Look for early fireworks.
Justin Cooper, similar to A-Mart, has been doing nothing but outdoor motos in hopes of a strong start.
Eli and Marv are both thinking this title is theirs. They will be the men to beat Saturday after going 1-2 last season.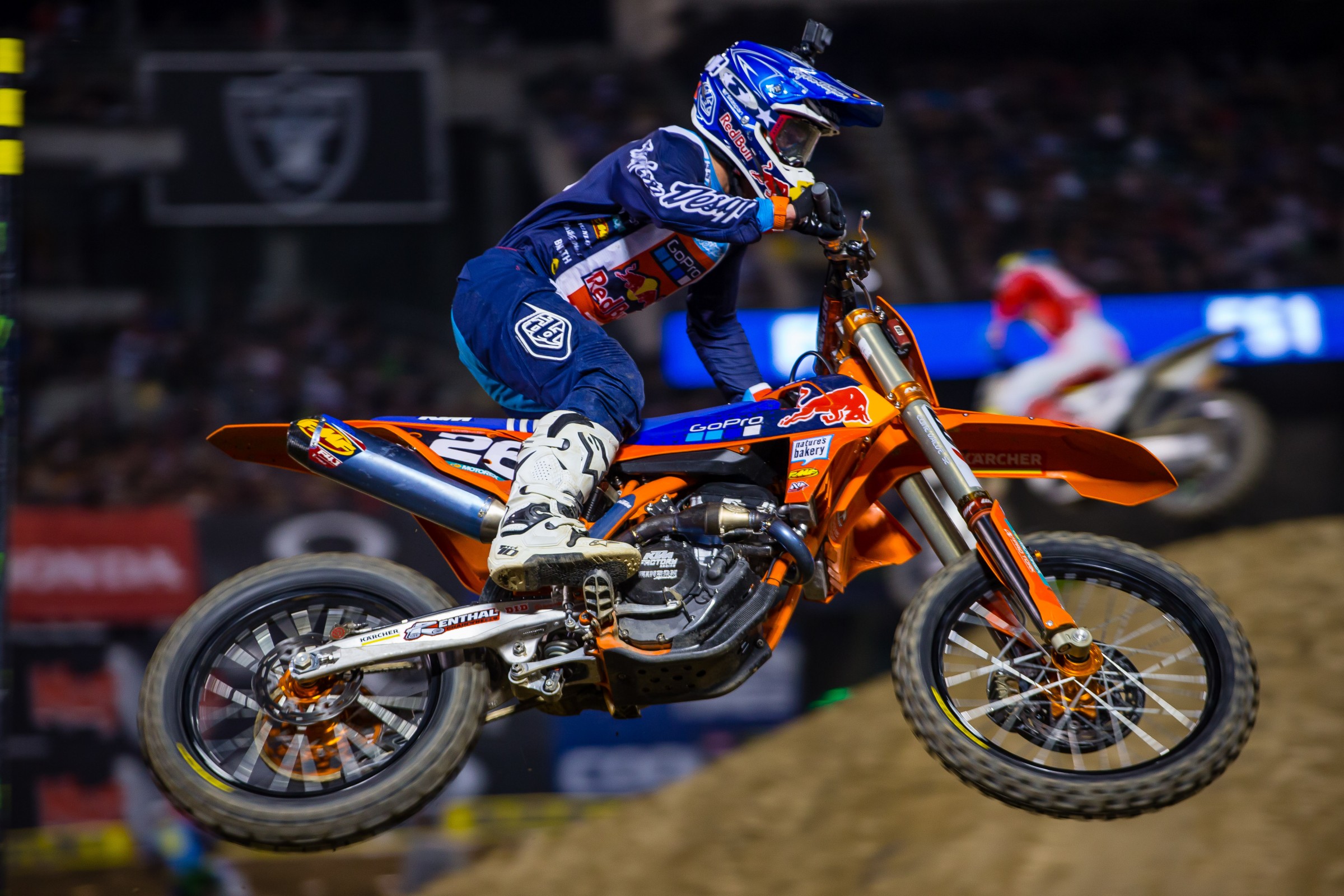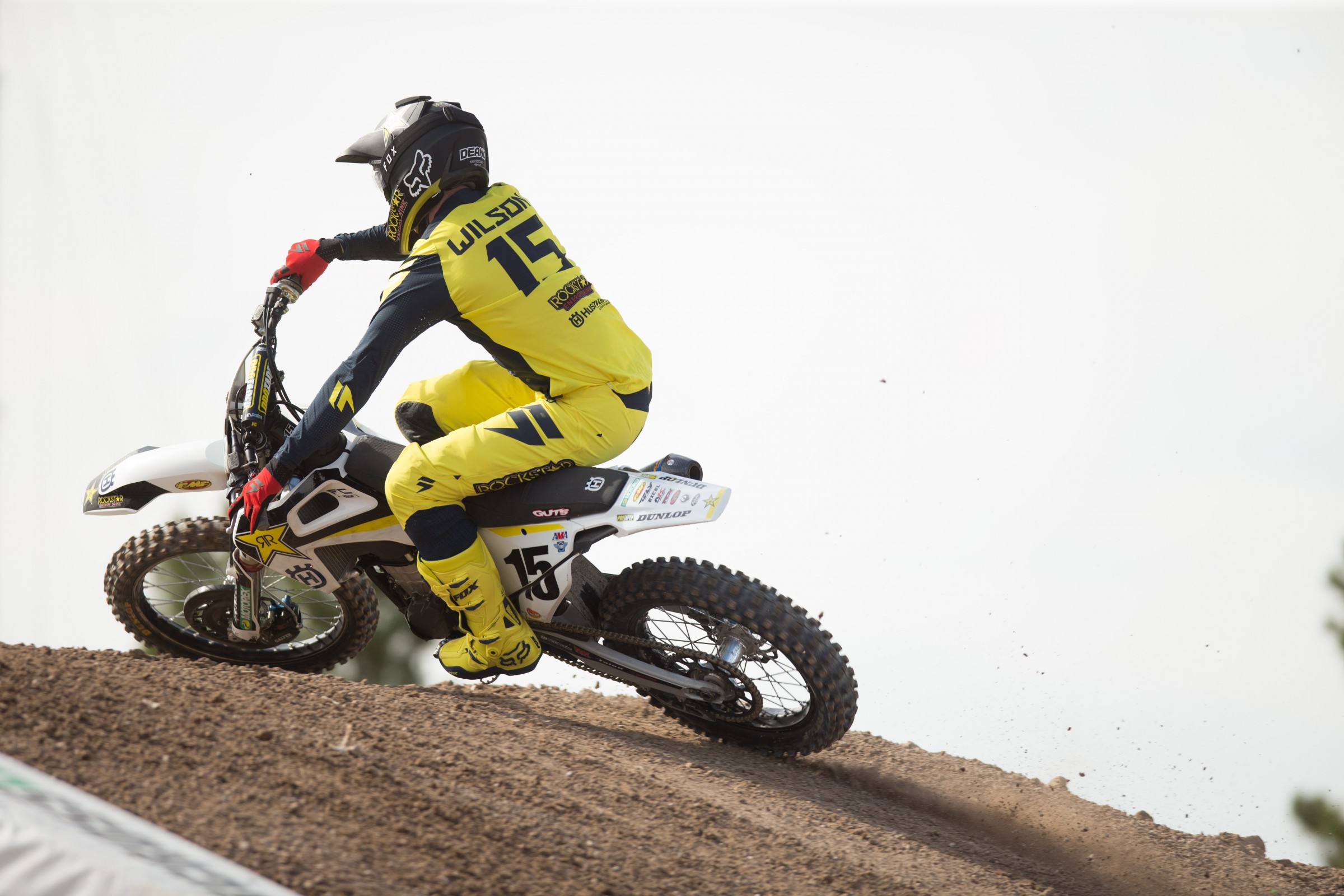 Bold Predictions
Eli Tomac sets the fastest lap in qualifying by over a full second.
USADA tests Stank Dog after the 125 invitational and he sets several records.
Ryan Villopoto wins the 125 race and meanders over to staging for the 450 Class sipping a tall, cool Budweiser.
Christian Craig holeshots the first moto of the season.
The 250 podium combined ages (Zacho 28, A-Mart 28, J-Mart 25) are higher than the 450 podium combined ages (Eli 25, Marvin 28, Blake 26).
Eli passes Marvin during one of the motos, sparking all sorts of tomfoolery between the two.
As the gate turns sideways for the first moto of the season, Steve Matthes poops his cargos.
My Picks
250
Zach Osborne
Jeremy Martin
Alex Martin
450
Eli Tomac
Marvin Musquin
Blake Baggett