Rancho Cordova, CA
Hangtown
AMA Pro Motocross Championship
The spotlight illuminated Zach Osborne last Saturday at the Red Bull Hangtown Motocross Classic, and rightly so—he rode superb motos to log a perfect day for the second year in a row at the opener. But he and his fellow podium finishers, Jeremy Martin and Aaron Plessinger, weren't the only ones to put in outstanding rides.
During the last two weeks of preseason "Stopwatch Nationals," Justin Cooper's name kept coming up on the list of riders who were logging fast times. In fact, he might have been the fastest of all. That in itself was impressive, because, before Saturday, Justin Cooper had only ridden in three Nationals—at the end of 2017—and he only got one supercross in at the beginning of this year before crashing hard in Houston and sitting out the rest of the season. If you're counting, that's just four races Cooper could claim on his professional resume before lining up for Hangtown. So while his preseason speed was impressive for a rider still in his first full pro season, his relative inexperience could also render such speed meaningless on race day. Many riders fail to bring the preseason speed to the race track when it actually counts, especially rookies. If Cooper didn't do well, nobody could blame him.
Thing is, he did do well. Really well. He was fast in practice, starting by leading most of the first qualifying session with a strong lap time (he qualified sixth overall as the pack got quicker in the second session.) Cooper then got an excellent start in the first moto, and he even led laps on a track that's known for being buck-wild. His intensity was down a bit in the second moto, but that's not terribly surprising, considering he hasn't raced since January. His trainer, Gareth Swanepoel, also said nerves were a factor.
"He used a lot of energy in the first moto, and his nerves got the better of him," Swanepoel explained. "I struggled to get him to eat all day, and he just didn't have enough in him to sustain two motos. We'll be a lot better at that now that he has the first race under his belt."
Nerves and race-day food intake aren't the only areas where Cooper can improve, either. With the opening round out of the way, Swanepoel says they'll make some slight changes to his training regimen that will help him if when he finds himself up front again.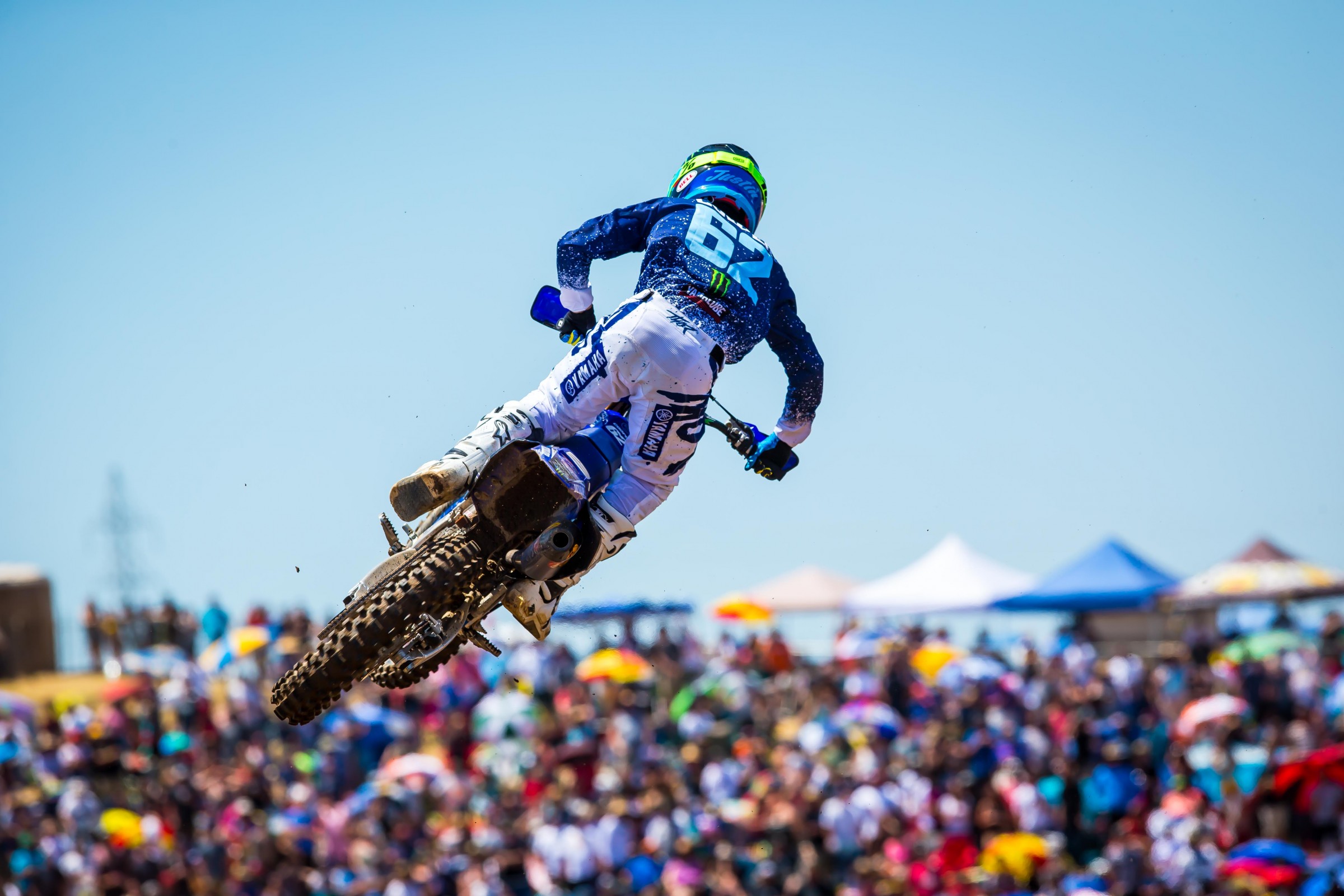 "We are going to add a few more things like sprints, but not too much of a change except pushing him to try to bring the same intensity he felt leading the race on Saturday," Swanepoel says. "Now he knows how it feels, and he needs to try to simulate it during the week."
Cooper has made two major steps already. First, he's developed a ton of speed in the preseason, and second, he managed to bring that speed to the race track on a Saturday. Now he needs to work out the kinks and turn them into podiums after 30 minutes and two laps. The season is early, and predicting what might happen in the coming weeks is, for the most part, guesswork, but after seeing Cooper ride such a solid race at Hangtown and avoid making any big mistakes like rookies so often do, it wouldn't come as a surprise to see him regularly fighting for his own chunk of that bright light up front.