H.E.P. Motorsports/Nut Up Industries To Support Cedric Soubeyras For Remainder of Supercross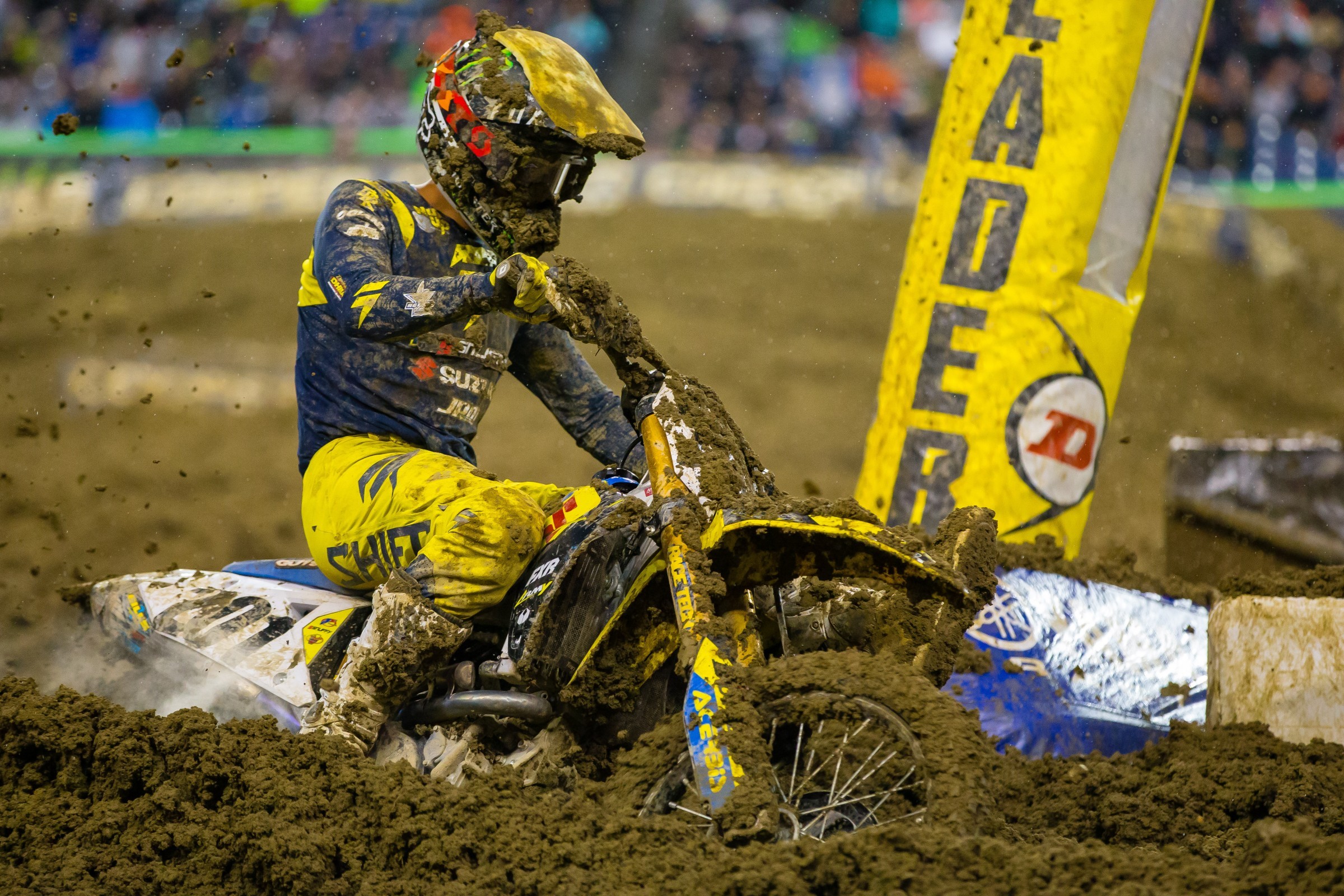 U.S. Bank Stadium
Minneapolis

,

MN
Minneapolis
Monster Energy AMA Supercross Championship
A rather bizarre story developed over the weekend at round 13 of Monster Energy Supercross in Seattle involving Cedric Soubeyras and the Nut Up/LVN 100 team, which is run by Josh Hansen.
Steve Matthes spoke to Soubeyras about the incident after the race and reported this in his Observations column:
Why did the Nut Up/LVN100 Suzuki team drive to Seattle and then drive back home with Soubeyaras' boots, helmet, and bike in the truck? To park inside in Seattle, the trucks had to have one-fourth of a tank of gas or less, and the team had a full tank. And it's $600 to fill up a tank, I guess. So rather than dump the fuel (teams were notified beforehand about this policy, but whether the team saw it or not is unclear), the team decided to go home. Very odd, yes, but there's probably more going on here with team finances than we know. Hopefully they show up before the end of the year with Bisceglia.
The good news for Soubeyras was that the H.E.P Motorsports team stepped up to help out by building up a bike they had on the truck that they had disassembled with some parts from Autotrader/Yoshimura Suzuki. In spite of all the confusion and riding a new bike with borrowed boots (one size too large, even!), Soubeyras made the main event and finished a respectable 13th in the 450SX main.
Yesterday, the H.E.P Motorsports team announced that they have signed Soubeyras for the remainder of the season "with the unrelenting support of Suzuki Motor Corporation of America and Nut Up Industries."
"When Cedric ended with no ride the day before Seattle, we decided to step it up and do something about it," said manager/rider Dustin Pipes. "With the help of H.E.P. Motorsports, Suzuki, and Nut Up Industries, we were able to put something together to support him until the end of the season. This wouldn't have been possible without the willingness of team sponsors FXR Racing, Sidi Boots, EKS Brand Goggles, and 6D Helmets allowing it to happen. Billy, Aaron, and I are very proud to welcome Cedric to the team and we are looking forward to a successful end of the 2018 supercross season with him."
"I can't thank the guys at H.E.P enough," Soubeyras said. "They came a long way to make it happen for me. It's like a dream came true. I still can't believe it. It makes me realize that anything good can happen from any unfortunate situation. Giving up is never an option. I will do my best to make the H.E.P team proud. That's the least I can do."