Yamaha To Host bLU cRU Ride Weekend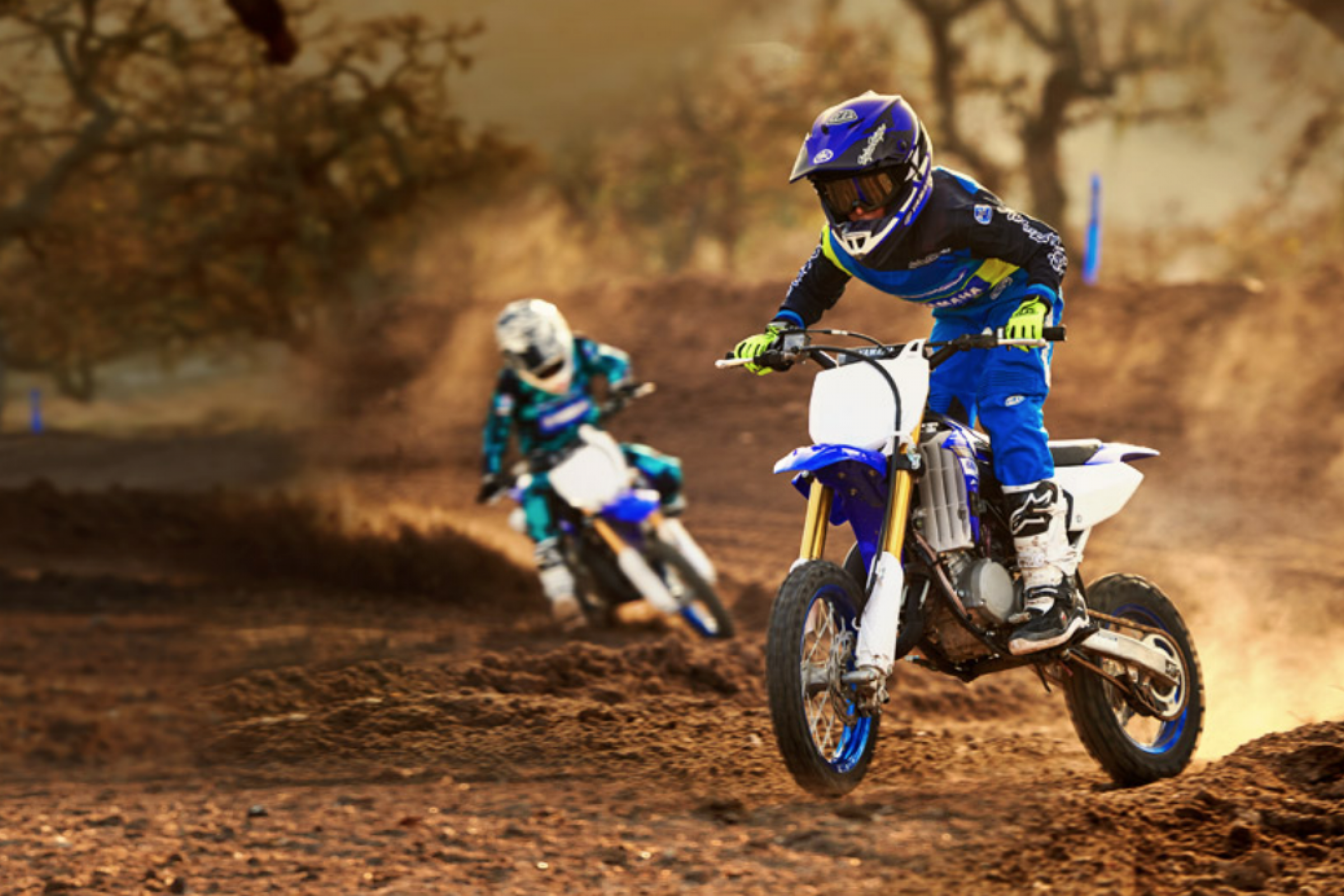 Come join Yamaha and Raines Riding University for a bLU cRU ride weekend at Milestone MX Park with a special appearance by Ryan Villopoto. Yamaha riders will receive a discounted entry fee of $15 per day. General admission is $30 per day.
The first 100 Yamaha riders attending Saturday or Sunday will receive a bLU cRU swag bag via a voucher. Lunch will be served from 11:00 a.m.-1:00 p.m. to the first 150 Yamaha riders and bLU cRU supporters.
The all-new YZ65 will also be on display and available for photo opportunities from 10:00 a.m.-2:00 p.m. bLU cRU riders unite!
Track Hours
Saturday: 8:00 a.m.-4:00 pm
Sunday - 8:00 a.m.-4:00 p.m.
Jason Raines Demo Schedule
Saturday 10:00 a.m.-4:00 p.m.
Sunday 10:00 a.m.-4:00 p.m.
Off-Road Demo Bikes Available
**2018 MODELS**
TT-R 50E, TT-R 110E, TT-R 125LE, YZ85, YZ125, YZ250, YZ250X, YZ250F, YZ250FX, YZ450F, YZ450FX
Riders under 18 must be accompanied by a parent to sign waivers prior to riding. ALL riders (youth and adult) MUST have their own gear. Long pants, long sleeve shirt, helmet, MX boots and eye protection. No exceptions. Please bring drivers license to registration to speed up the sign up process. If you're over 16 you must have off-road dirt bike experience to ride. If your under 16 we will work to teach you the basics to be able to ride. Demos are on MX track.
Participating Dealer
Malcolm Smith Motorsports
Chaparral Motorsports
Temecula Motorsports
Moto United — Beach Cities
Milestone MX
Ph: 864-979-6973
*Both days the first 150 Yamaha riders and bLU cRU supporters will receive a free lunch voucher. A bLU cRU supporter is a non-rider accompanying a Yamaha rider. Swag bags will be redeemed via a bLU cRU swag bag voucher. Swag bags are for Yamaha riders ONLY.*