Loretta Lynn's Highlight Show to Air on NBCSN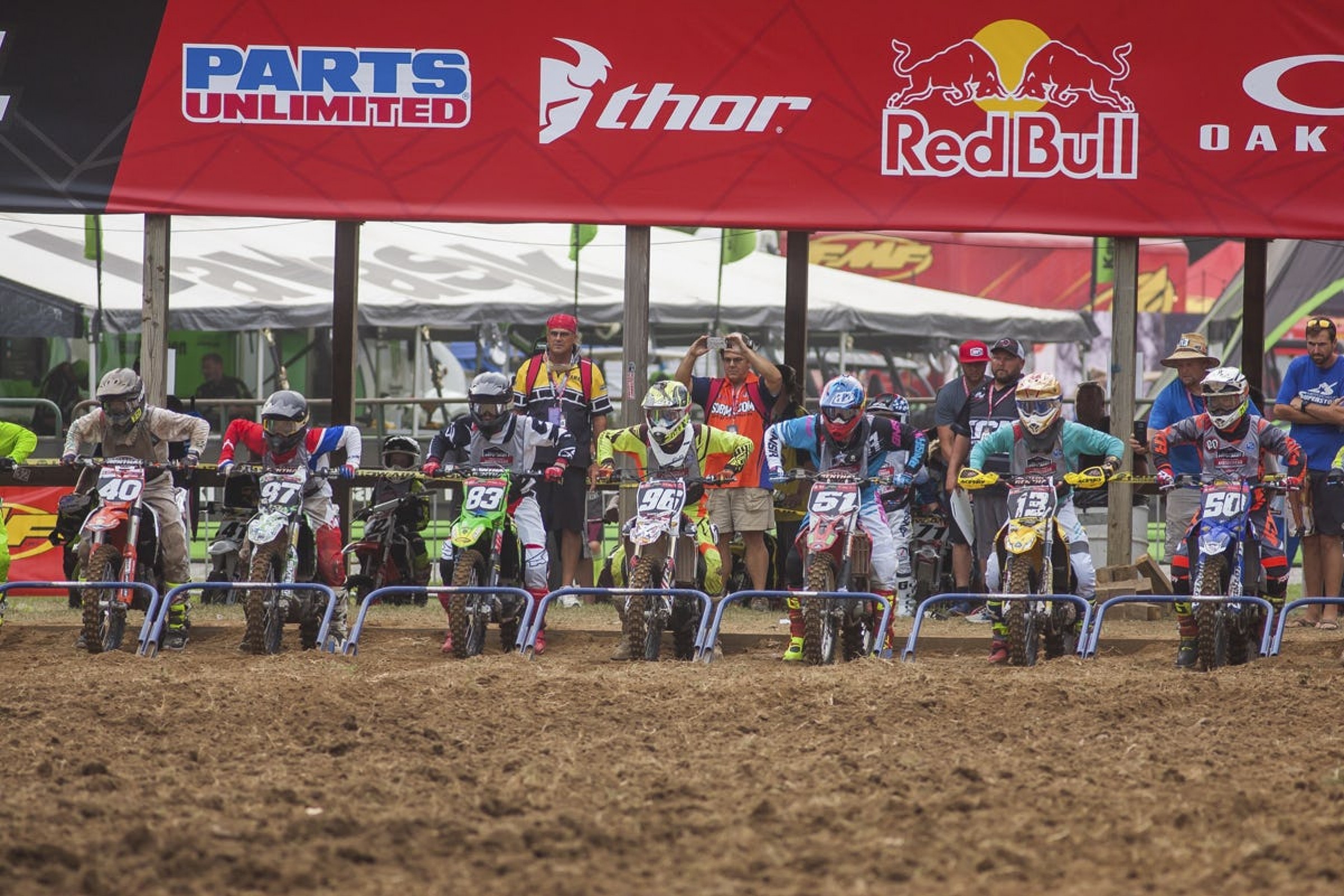 MORGANTOWN, W.Va - After a successful 36th annual event at the historic Loretta Lynn Ranch in Hurricane Mills, Tennessee, MX Sports is pleased to announce that NBC Sports Network (NBCSN) will be broadcasting two one-hour highlight shows featuring the 2017 Rocky Mountain ATV/MC AMA Amateur National Motocross Championship, presented by Lucas Oil. Focusing on the event that took place July 31 through August 5, viewers will get intimate insight into the dedication and hard work required to compete at the pinnacle of amateur motocross. While this year marks the 13th year of the AMA Amateur National being featured on cable television, it also marks the first time the highlight shows are an hour-long each.
The first feature show will air this Saturday, November 11, at 4:30 p.m. EST. An interview with Justin Cooper will ultimately result in the crowning of his Open Pro Sport Championship. The Masterpool family makes their way back to the Ranch, and discusses the family dynamic of racing and exceeding expectations within the industry. Jazzmyn Canfield will also be featured explaining how she makes a name for herself in a male dominated sport.
Next month on Saturday, December 23, at 3 p.m. EST, fans will be treated to highlights from both the 250 A and 250 B classes, featuring up-and-coming talent such as Garrett Marchbanks, Joey Crown, Seth Hammaker, Joe Shimoda and Derek Drake. The show will also include a story on the ultimate motocross fan, Brian Spencer, in addition to a salute to the 2017 class champions. Professional motocross athlete, Jimmy Albertson, and the voice of Lucas Oil Pro Motocross, Jason Weigandt, will be commentating the shows. Each show will re-air once with episode one on Wednesday, November 15, at 3:30 p.m. and episode two on Wednesday, December 27, at 3 p.m. EST.
"Every year we look forward to watching the Loretta Lynn Program on NBCSN," said MX Sports Director, Tim Cotter. "The anticipation is at an all-time high this year, with the television package doubling with two one-hour shows. This exposure is priceless for the event and the athletes that participate in it."
Racer TV provided an unprecedented 50 hours of live streaming coverage at this year's event, which featured at least one moto from each respective class. Each moto is in the process of being remastered into high definition and posted separately onto RacerTV.com. To get more info or watch the archived videos or to view the first two sets that have been released, click HERE.
The 2018 AMA Amateur National will return to the legendary Loretta Lynn Ranch July 30 - August 4. Complete results from the 2017 National Championship can be found HERE.
For more information on the world's largest and most prestigious amateur national motocross championship visit the event official website at www.mxsports.com or call (304) 284-0084. Also follow the Facebook, Twitter and Instagram accounts for exclusive content and to catch the latest news.