Racer X Amateur Film Festival Round 2 Winner Announced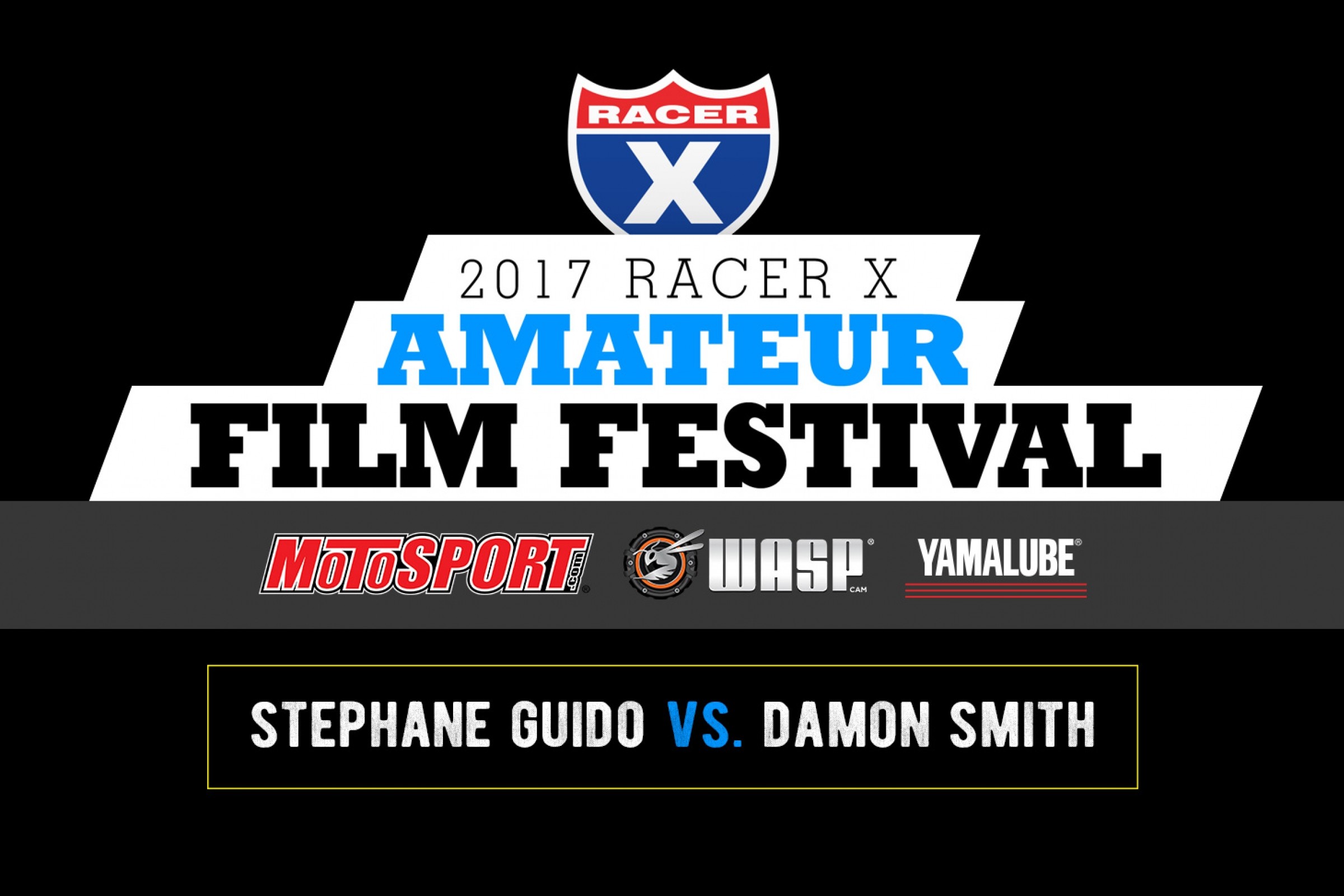 The second round of the 2017 Racer X Amateur Film Festival presented by MotoSport, WASpcam, and Yamalube, has been finalized. Indiana's Damon Smith defeated Switzerland's Stephane Guido to advance to the finals.
Voting Percentage
Damon Smith - 77%
Stephane Guido - 23%
Congratulations to both contestants for making the semifinals against a stacked field of entries, and best of luck to Damon Smith in the finals. You can watch Damon's video HERE and Stephane's HERE.
The third round of the semifinals will feature Canada's Bryan Allie taking on fellow Canadian Mitch Goheen. Voting is open now.