The four-month span of September through December is the time for testing and tuning not only bikes but bodies. If a rider has a nagging injury, September is the time to get it fixed, with the rest of the off-season set for recovery. Of course, some riders end up getting hurt during the off-season, which sets about rush plans to be ready for Anaheim.
We've rounded up the latest injury report on who is feeling better, who is coming around, and who just went under the knife.
Jason Anderson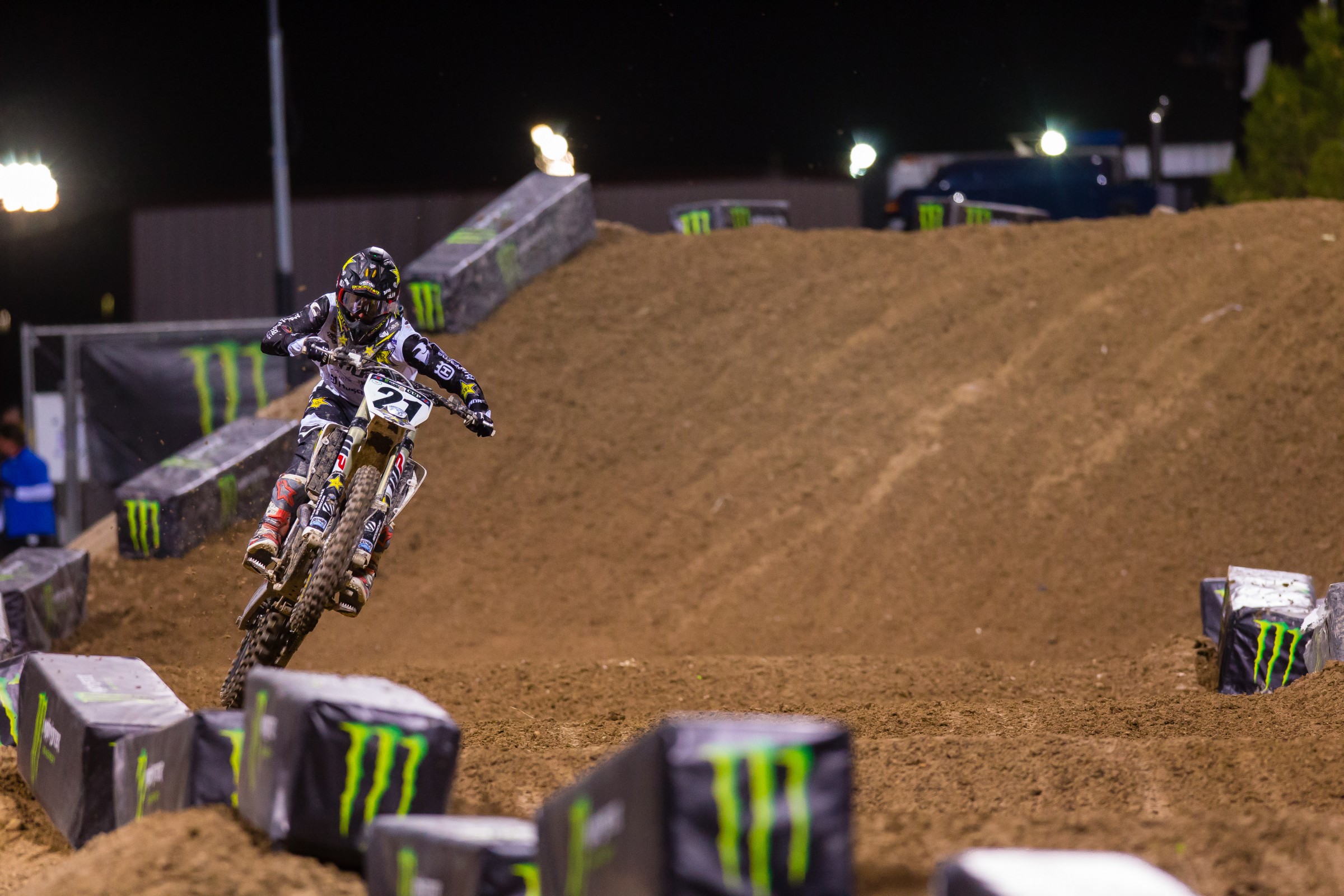 Anderson had some downtime after the season thanks to foot surgery to fix the injury he suffered during last year's Motocross of Nations. Anderson told us the foot bothered him quite a bit early in 2017 supercross. Spoiler alert: Anderson is healed up and racing—he finished second at Monster Energy Cup and is headed to the AUS-X Open and Geneva Supercross.
Blake Baggett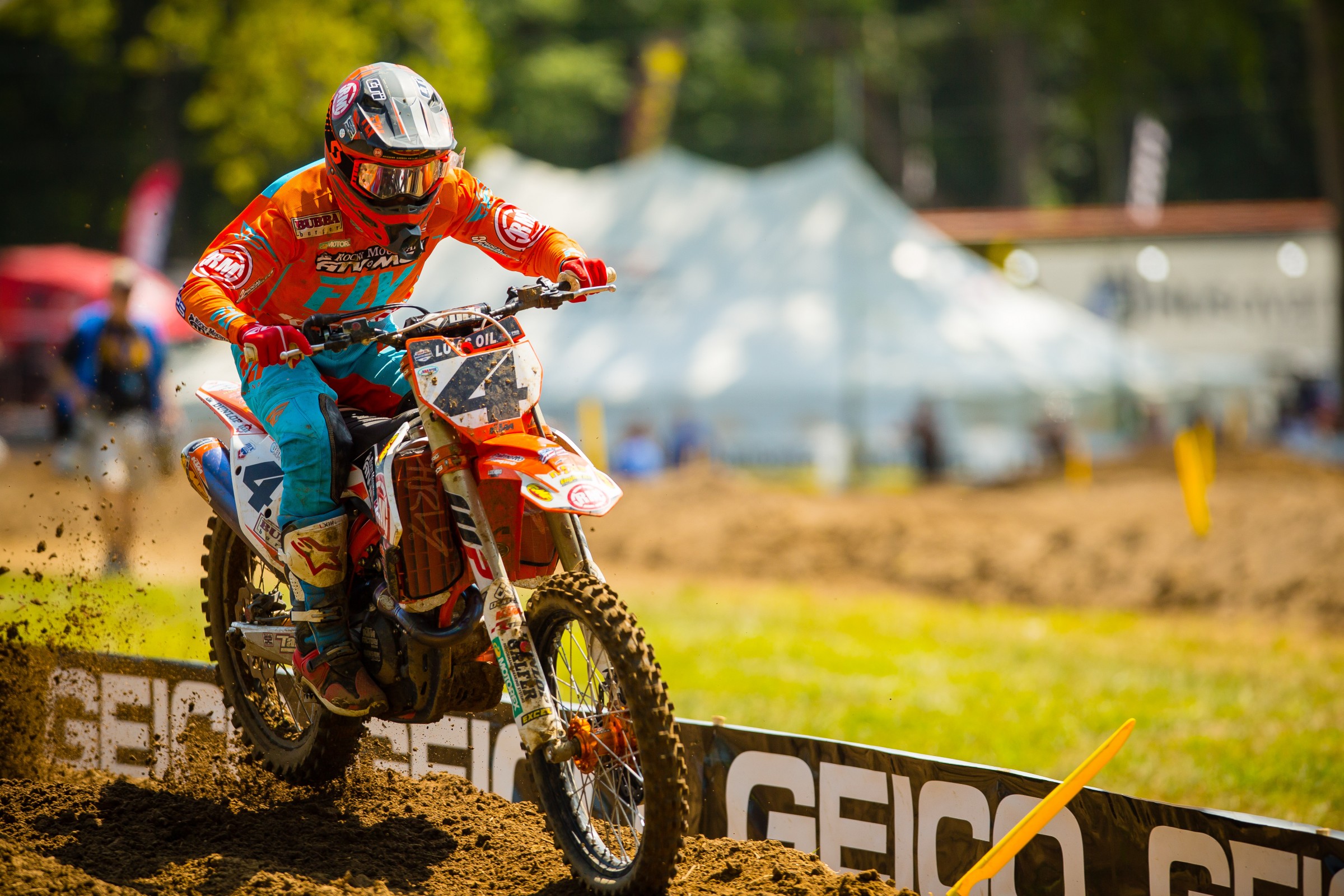 Blake is just about healed up from thumb surgery. He's headed to the SEMA aftermarket auto show in Las Vegas right now to sign autographs for team sponsor Gear Alloy Wheels, with plans to get back on the bike for the first time this Friday in California.

Justin Bogle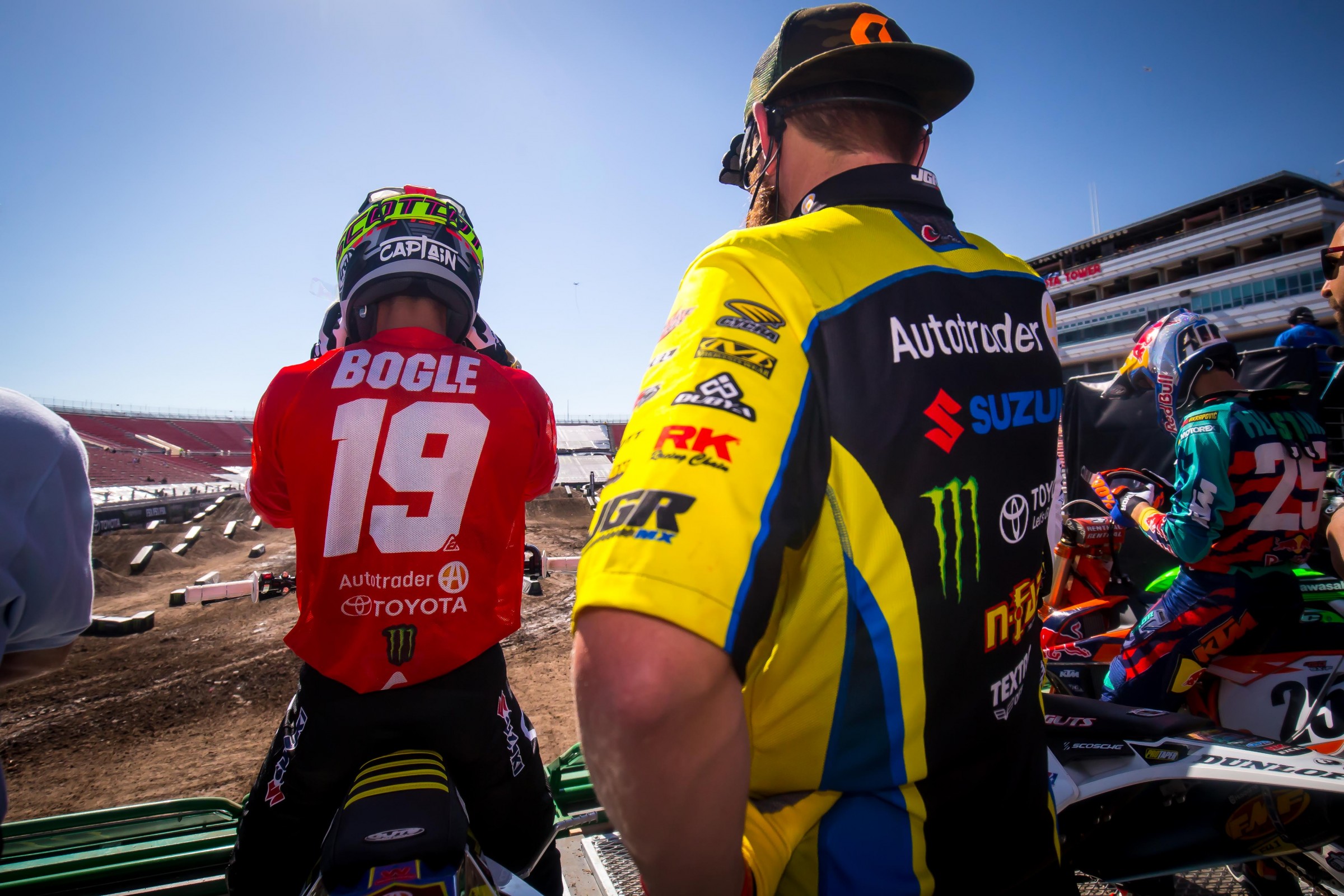 The new AutoTrader/Yoshimura Suzuki rider sustained a concussion in his team debut at the Monster Energy Cup. The team later said that Bogle would take the necessary time off to make a full recovery.
Christian Craig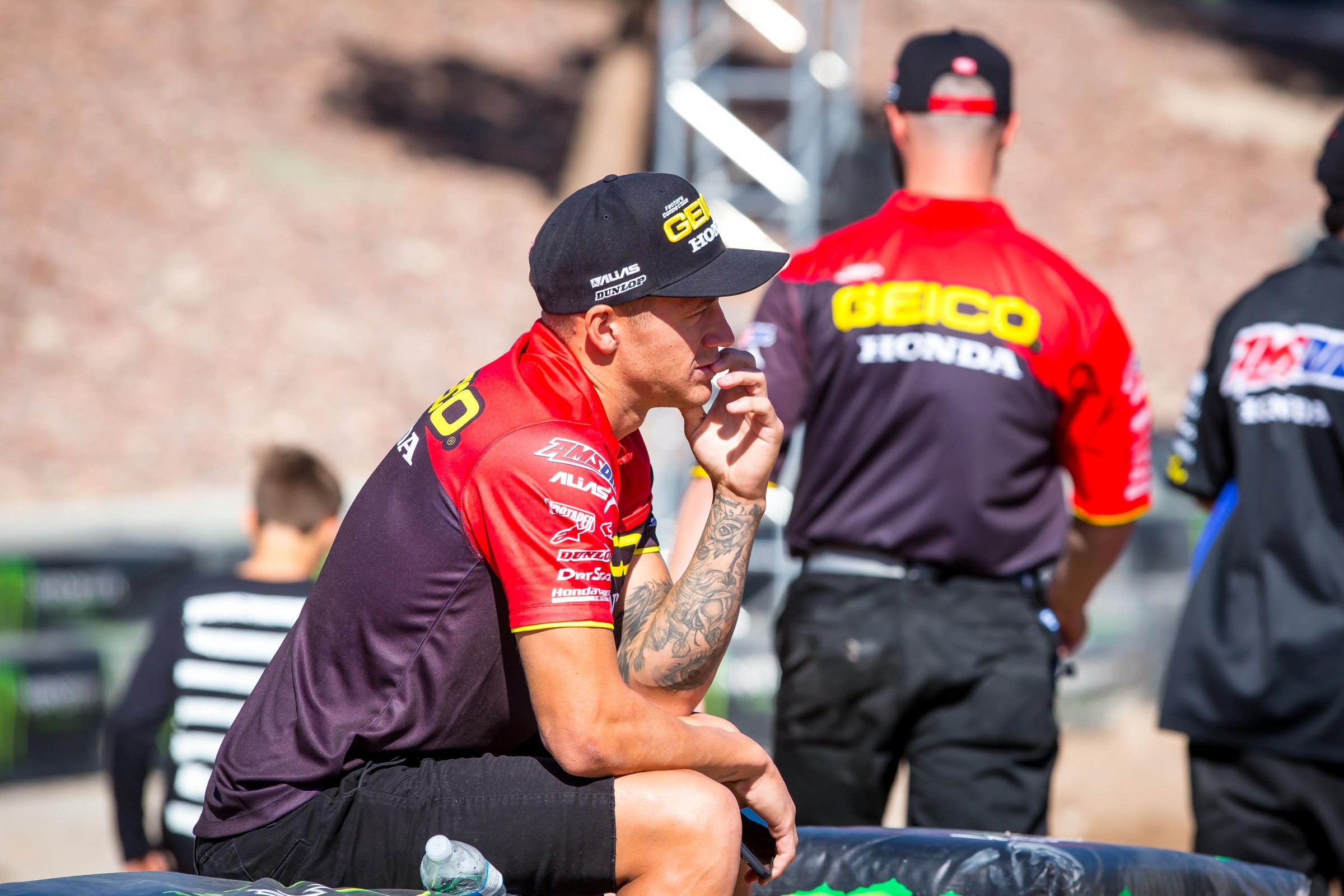 Craig injured his finger at the Monster Energy Cup and will miss the upcoming Paris-Bercy Supercross, according to the promoters of the event.
Dylan Ferrandis
The Frenchman broke his wrist at the Budds Creek National, which knocked him out of the Ironman National, the MXGP of USA, and the Motocross of Nations. We hear he is still on the mend but should be back on a bike shortly.
Cameron McAdoo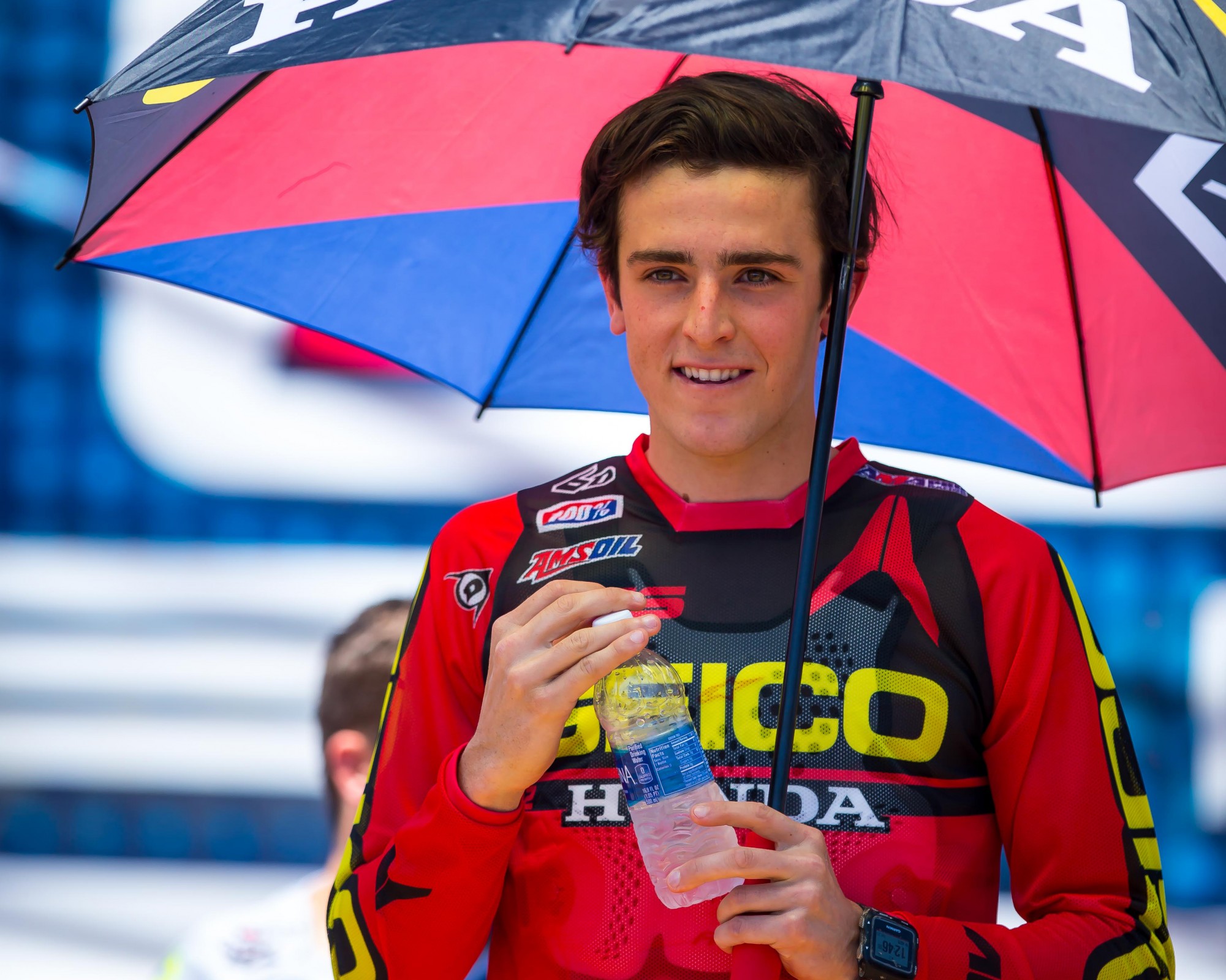 GEICO Honda's new recruit missed most of Lucas Oil Pro Motocross with a shoulder injury, but he's back on the bike for about two months now, logging supercross laps at Club MX in South Carolina. He even raced the Ironman GNCC over the weekend.
Davi Millsaps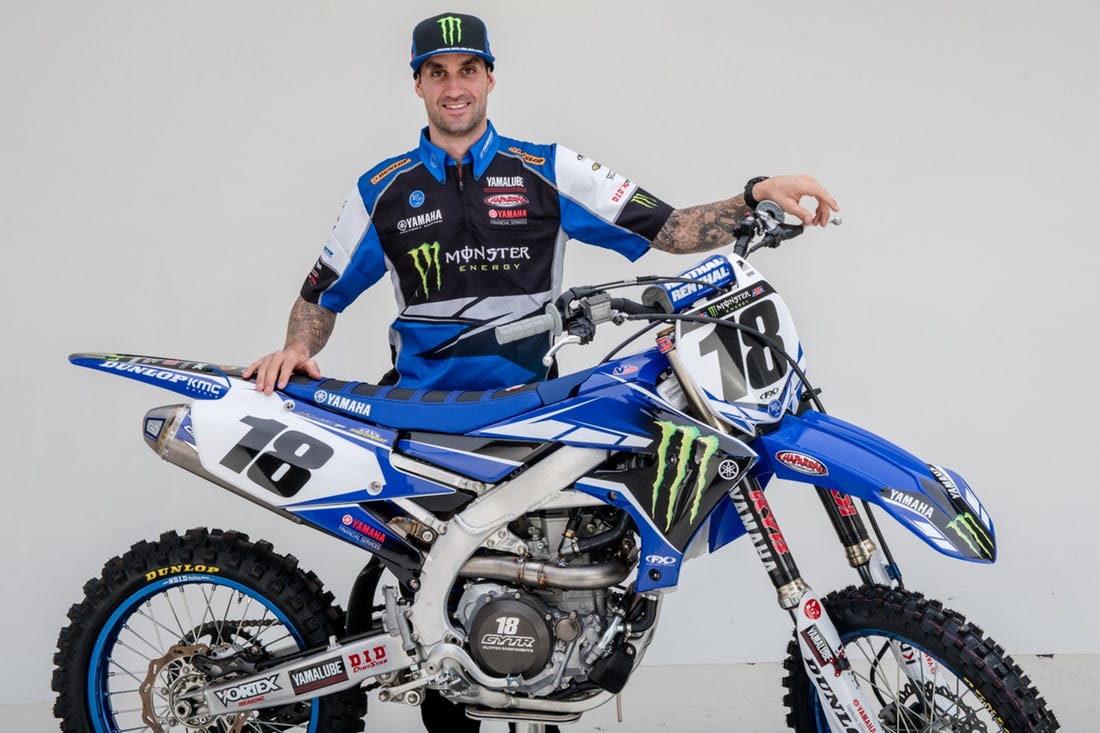 Millsaps sustained a fractured left elbow and a severe concussion at the Yamaha test track in October while preparing for the Monster Energy Cup. The new Yamaha signee was transported to the local hospital where he was held for observation for a few days. The team announced the injury would require surgery, but has yet to release a timetable on his return. There is concern Millsaps will not be ready for the start of the 2018 season.
Cole Seely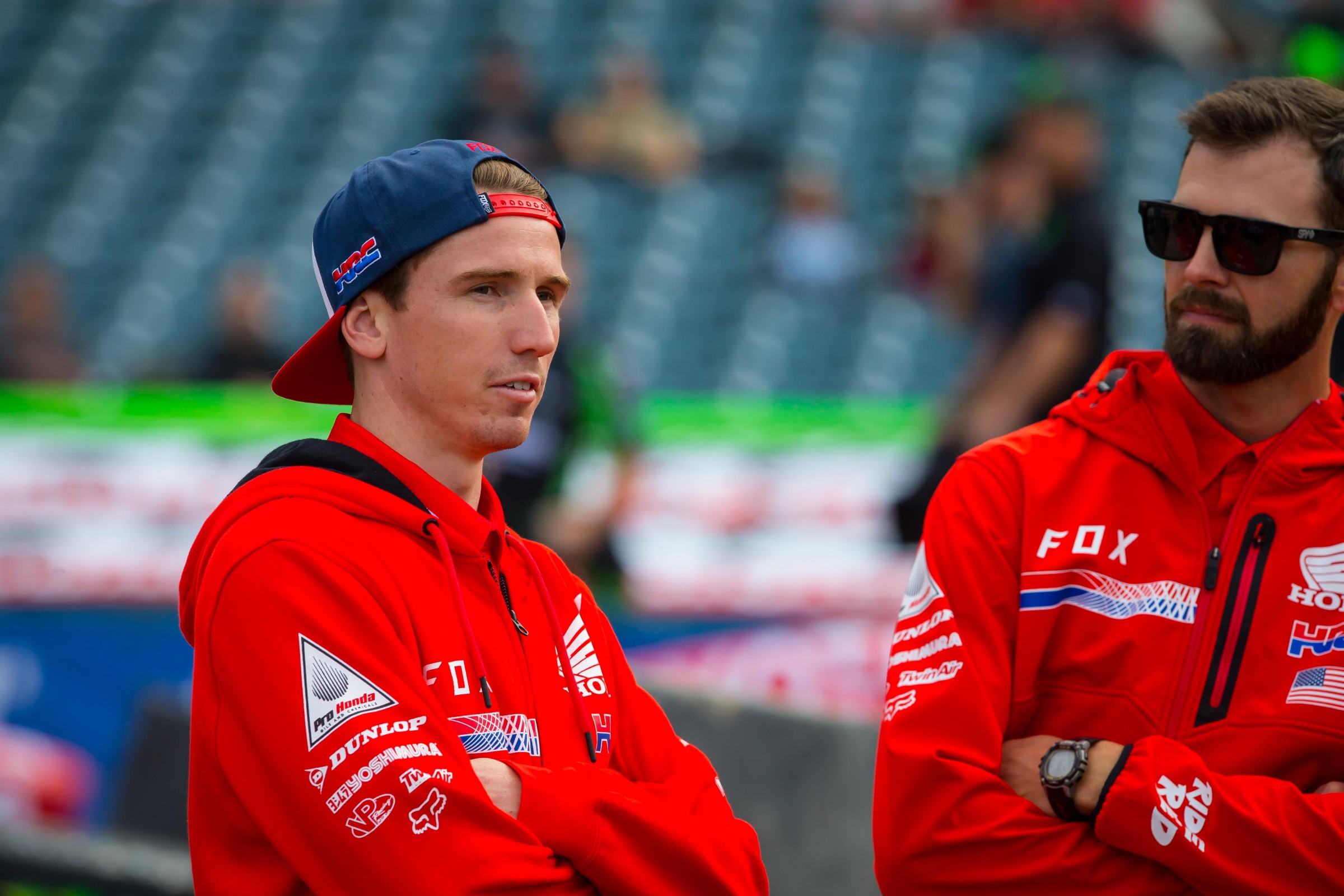 Seely underwent surgery in early October to have a plate and four screws removed from his pinky finger in his right hand. The injury was initially sustained during a practice session at Pala Raceway in 2016 and sidelined the Honda HRC rider for the final seven rounds of Lucas Oil Pro Motocross that year.
Initially Seely planned to have surgery directly following the 2017 season, but elected to wait until after the Motocross of Nations. At the time of the announcement, the team said recovery time would be three weeks.
Aaron Plessinger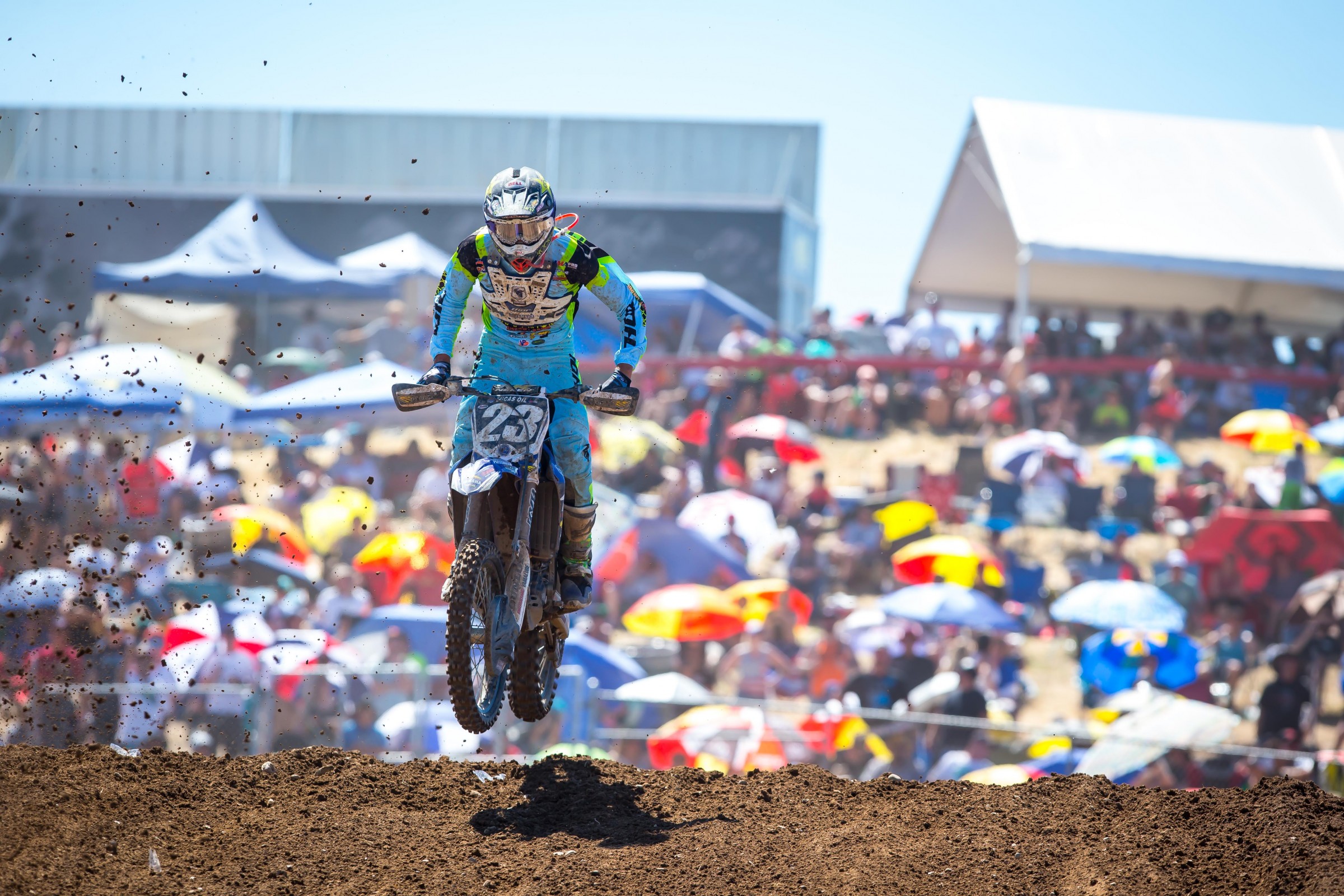 In early September, Plessinger underwent surgery to have a bunion removed from his foot. "Well I got surgery on my foot Friday, got the bunion that's been bothering me for a while fixed. So amped on it! I'll be off the bike for a little bit but this is gonna make riding that much more fun not being in pain all the time," he wrote on Instagram at the time.
Plessinger jumped back on a bike last Friday. He told us he's ridden twice now, just doing some motos on a 450 for fun.
Chad Reed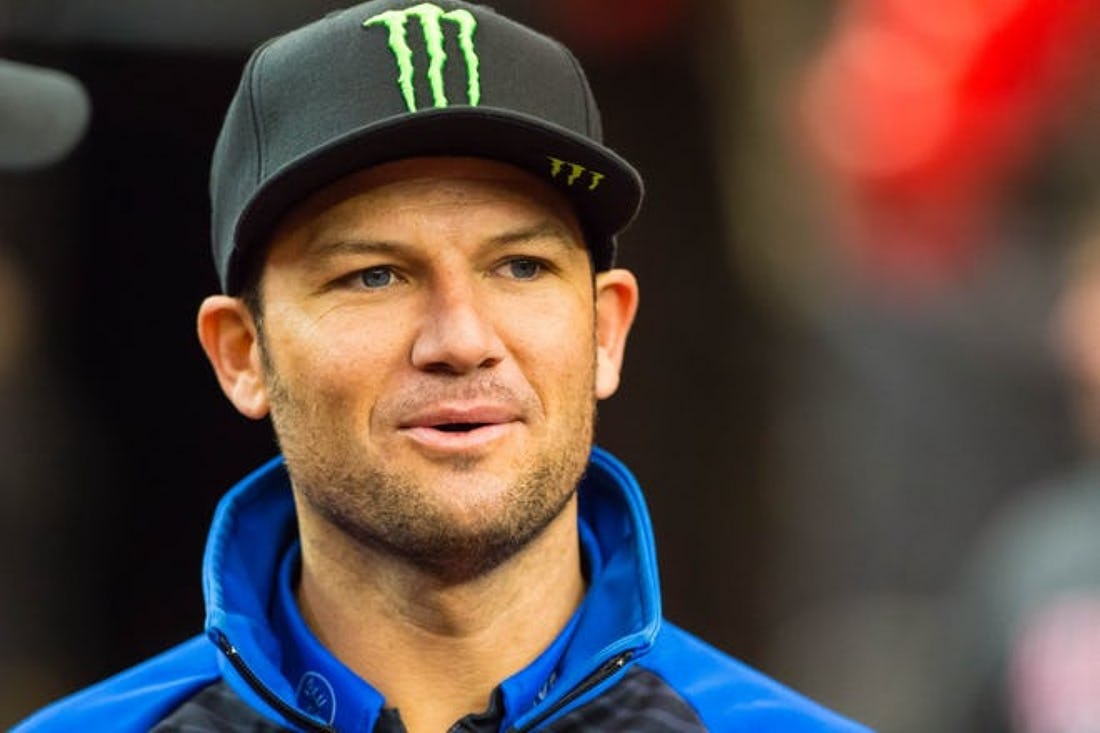 The veteran underwent surgery last week to repair two fractures in his ankle sustained at Red Bull Straight Rhythm. Reed will miss the upcoming AUS-X Open in Sydney, but announced on Instagram he plans to be ready for Anaheim 1 in January. He's yet to announce his official plans for next year, but at Red Bull Straight Rhythm he told the live announcing crew he expects to be on Husqvarnas next year.
Ken Roczen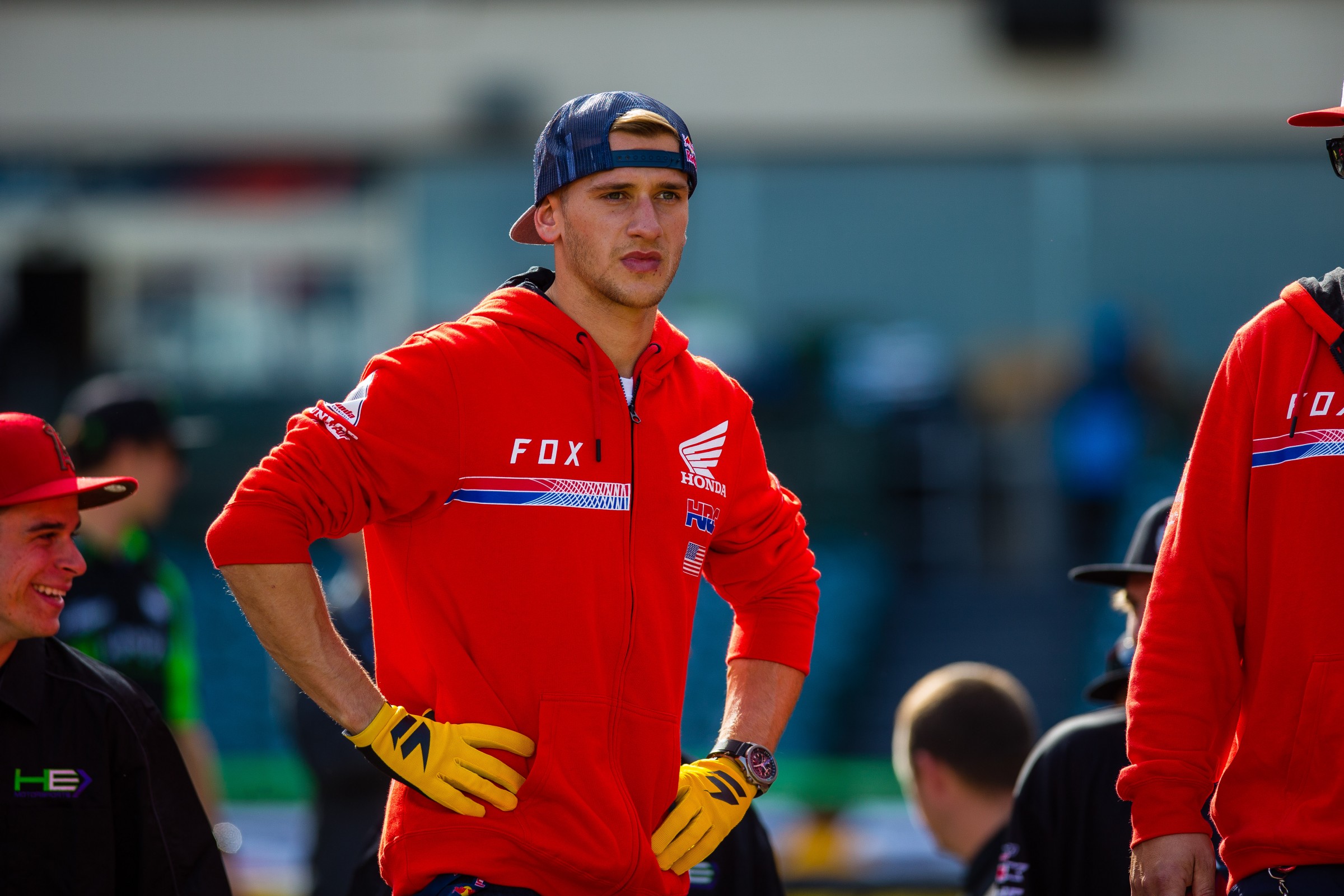 The arm/wrist/elbow injury heard around the world continues to heal—Roczen is now back on a supercross track and riding well, according to those who have watched him. Roczen says he's on track to race Anaheim 1.
Jordon Smith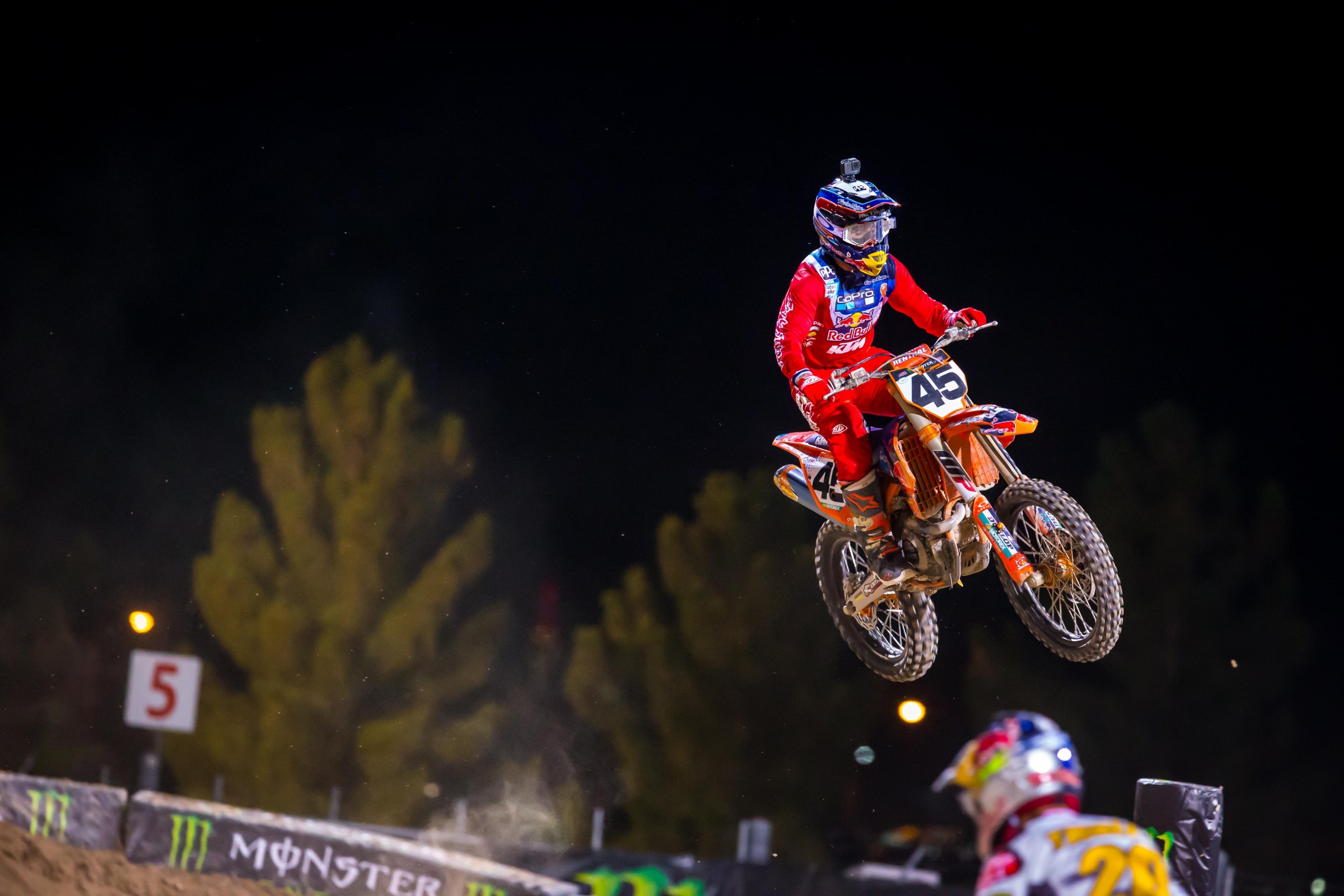 The Troy Lee Designs/Red Bull KTM rider suffered a broken navicular in his foot at Red Bull Straight Rhythm. The navicular bone, which rests just in front of the ankle bone and behind the midfoot bones, typically requires a four-to-six-week recovery period. Smith wrote on Instagram: "Going to have to take a bit of time off to heal up and get ready to go for the start of the season!"
Cooper Webb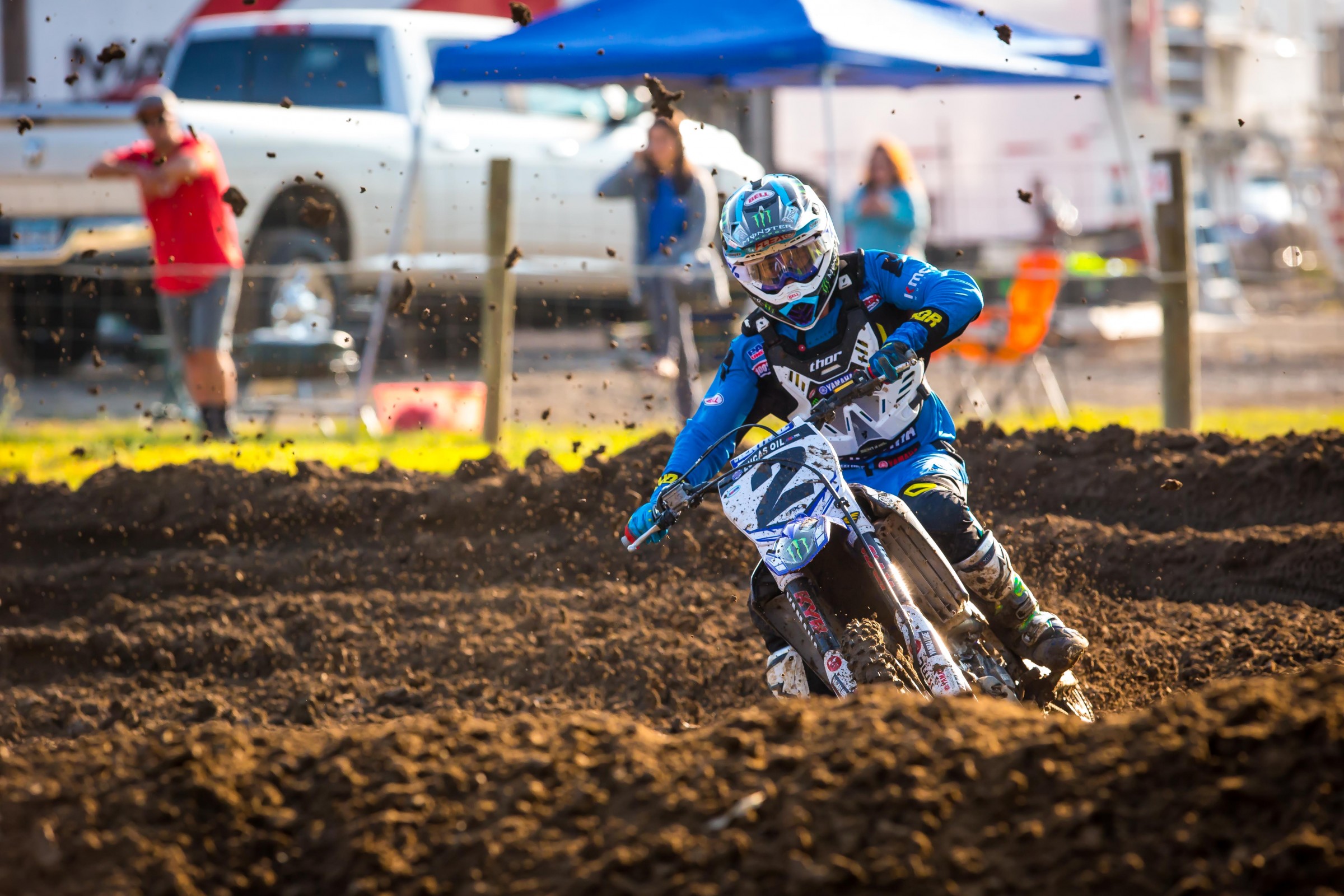 Webb underwent surgery in September to repair the UCL ligament in his thumb sustained in a practice crash at the MXGP of USA. We spoke to Webb about the injury at the recent Feld Entertainment announcement regarding changes to the 2018 Monster Energy Supercross season.
So we heard this cast is on its way off, but you're still on the mend from this thumb injury.
Yeah. Unfortunately, I'm still feeling it from the GP. Ended up having to get surgery, but that ended up being about a week and a half after the race. I tore my UCL ligament in my thumb, actually tore the ligament off the bone, so, yeah, wasn't what I wanted to hear. But it's going pretty good, getting my cast off, I think the date to start riding is November 6. Yeah, it's been … it's been tough not being able to ride. But I'm still able to train and do all that. It's definitely a different approach but I think it will be all right. We have a good bike so I'm not worried about testing or anything.
Jake Weimer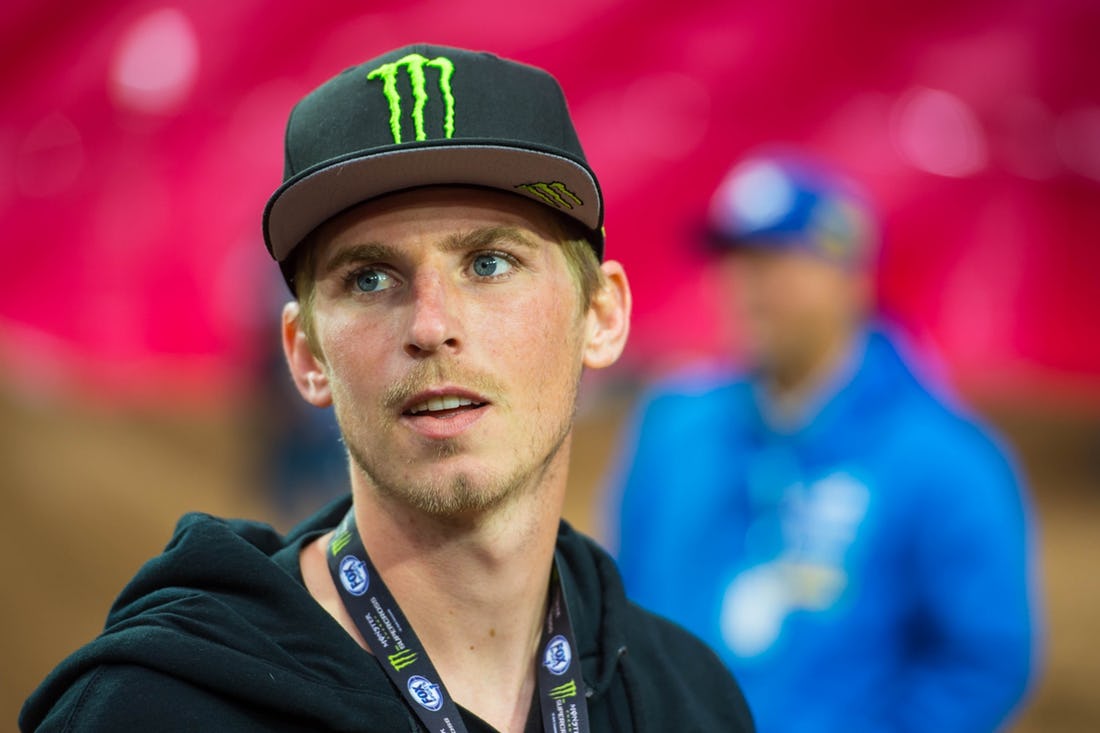 In September, Weimer sustained one collapsed lung and one bruised lung, a broken rib, fractured elbow, broken scapula along with a small bone break in his right hand in his crash at Milestone. Per his Instagram, Weimer underwent surgery to have a plate placed in his elbow.
The team announced a recovery time of six-to-eight weeks. Weimer hopes to be ready for Anaheim 1 in January.