Unadilla MX
New Berlin

,

NY
Unadilla
Lucas Oil AMA Pro Motocross Championship
It didn't seem like there was anything that could wipe the smile off the face of New York's Bobby Kiniry. The always friendly, always smiling rider was known for his toughness, which led some in the industry to call him Meathead due to his determination, strength, and work ethic. Kiniry rode for a variety of privateer, support, and satellite teams during his pro career, which started in 2003 and lasted until 2015, when a big crash resulted in a broken femur and hip. Kiniry, at age 30, chose to hang it up.
Over his long career Kiniry scored 250SX podiums and top fives, multiple top 10 finishes indoors and out on a 450, and took second in the 2013 Canadian Motocross Championship in the premier MX1 class. On two occasions he raced a National in the U.S. on a Saturday and a Canadian National on a Sunday. Bobby was one tough customer.
At the Unadilla National a few weeks ago, we found Bobby walking through the pits and visiting some old friends. We checked in with him to see how life is going today.
Racer X: Bobby, let's ask the number-one question here: Where are you now?
Bobby Kiniry: I'm here at Unadilla for my home race! I'm excited to be here, checking everything out.
What do you do these days?
I do heavy bridge construction for employment. I have a wife and two kids and settled right down into normal life. Everything has been great
How do you settle into that? How does a resume of being a professional motocrosser help you transition into a job like this?
It was pretty tough at first jumping into the real world. My last injury was a tough one and it sent me onto the couch for a little bit, so it was kind of tough getting into the real world. To even get up out of bed and get dressed for a while was pretty tough. For work, I was in a sit-down position for a while, and I steadily moved in to better and better jobs. Now I'm doing heavy highway bridge construction, so that's a lot of jackhammering and running heavy equipment and stuff like that. It's an eye-opening experience, but it's been nice. I've had a lot of people from the industry, actually, step up and help me. Ryan Blizzard, a privateer kid, his father is a superintendent and he's the one taking care of me and helping me get these jobs now.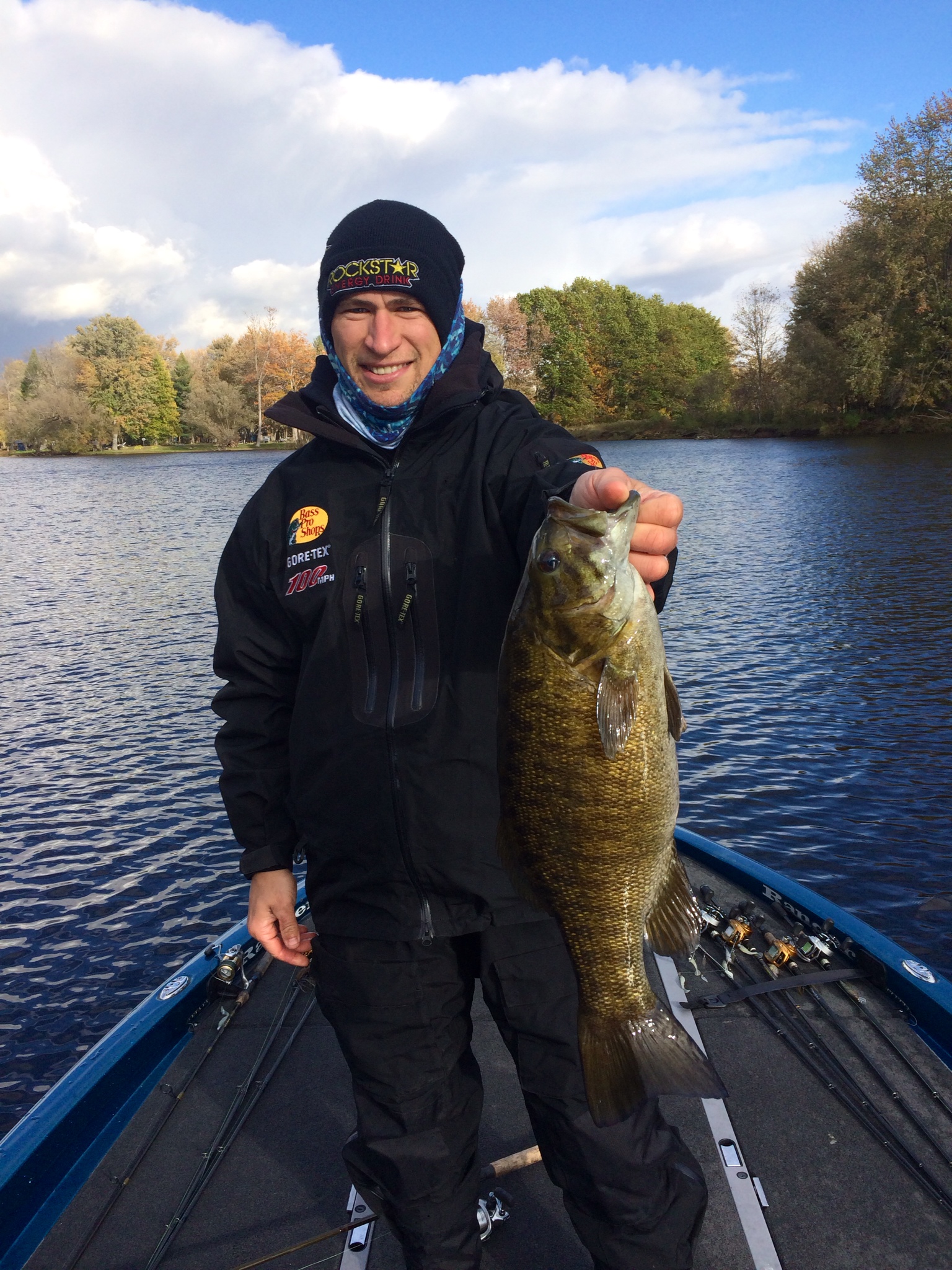 When you were racing, did you know if or when the career ends, that you'd have a place like this to go?
No. I always told myself I would stay within the industry. But I started looking that way and I couldn't really find anything that fit for me, being from upstate New York and being so close to our immediate family. I didn't really want to pick up and move to Southern California. And my wife was kind of sick of me traveling, as I was as well! I didn't want to miss anything with the kids as they're growing up. So I had to kind of check out of the industry at that point. I still love it and still miss it, but just the way my life has played out I think it's best to stay at home and stay in New York.
You said that last big injury ended it. Where you already thinking about things coming to an end at some point, or did that change everything completely?
You know, I was going to try and race one more year and then be done. It was bad enough where when I was laying on the ground, before anyone even got to me, I just said: "That's it. I'm done." First time in my life I scared myself.
Was this up in Canada?
Yeah, in Canada during the off-season. I believe it was October or November, and things were going good for me, you know? I was winning against some good guys up there in the Canadian Arenacross Series—Jacob Hayes and Chris Blose—and at the time I had swept the first weekend and then the next weekend things went well, and then I had a big get-off. At that point I said, "This is stupid. What am I doing? I've got a wife and two kids."
"I would work hard and give them my best. It was good to walk away and see that people still remember that from me."
So you were the points leader in the Canadian Arenacross Series at the time.
Yes, I was. I was the points leader.
But at the same time you said you only planned to do one more year. So you somewhat knew the end was coming?
Yeah I knew the end was coming, I was getting older. I'm looking at 32 years old now, and things were getting harder for me to do. Times were changing, bikes were changing, it was just getting harder for me to keep up with the younger kids.
I remember you were a fairly big name as an amateur, you accomplished some things, you had some good rides as a pro. How do you look back on it all? Are you satisfied with what you've done, or do you wish you had accomplished more, or did you exceed your expectations? How do you see it?
That's one thing, man, I've been away two years now and I still look back and say that I trained every single day as hard as I could, and I think a lot of people in this industry knew that. I don't have any regrets. I got some podiums out of the deal and I felt like I was a consistent top 10 guy at least one moto every week in the U.S. I got to see the world on someone else's dime, get paid to do it, actually, and looking back at life now, I realize I got to see and experience things that a lot of people never will, and it was all due to racing. So I have to thank the whole community for giving me that kind of life. It was a good deal.
Well, I think that's because people like you. You were always a good guy to deal with so people wanted to help you.
Yeah, it seems like that, especially coming back today. I've gotten to shake so many hands today just within 10 feet of walking through the gate. It's good to see everyone and to be welcomed back like this. It seemed like everyone knew my deal—I would work hard and give them my best. It was good to walk away and see that people still remember that from me.
You mentioned that you got paid to travel the world. You were a privateer a lot, and also on some satellite teams. So did you profit from racing? You made money?
I didn't put away a million bucks, but I definitely made some money. I built a brand-new house and definitely have a lot of nice toys—boats, trucks, all that stuff, I had it. I wasn't dumb with my money, I put some away, and for a kid in his mid-20s to be doing that and building a house, that says something. I made a pretty good career out of it and rode for some pretty good teams.
So you basically got a jump start on where people would be in life at your age.
Yeah. Again, looking back at racing, I don't have $100,000 in student loans and nothing really to show for it. I started out with some great things at a young age—a house and some necessities. So it was good.
The injuries now. Do you still feel this stuff?
I ache pretty good when the weather changes. That last injury really did me pretty good with my hip. I'm pretty sore every day.
But you have to run a jackhammer!
I do! It hurts my hips and my knees pretty bad. They're pretty torn up from racing.
But you probably know how to deal with it better than others—you can dig deep.
Yeah exactly, and that's probably why they keep me around later in the season than others. It's all good, man, it's just part of the fun.
You do any riding?
I haven't actually gotten on a motorcycle since my crash [that led to retirement]. I've got some people around here that want me to get back on one. We'll have to see.