Mechanicsville, MD
Budds Creek
Lucas Oil AMA Pro Motocross Championship
With eight moto wins in 22 starts, and four overall wins in 11 rounds, Zach Osborne's 2017 championship run in Lucas Oil Pro Motocross looks strong, but not dominant. But the points tell the story—he has a 64-point lead with one race to go, and you don't wrap up the title early without establishing some dominance on the field.
Osborne's story isn't one of giant win streaks, but instead it's the very definition of Ricky Carmichael's classic saying: "Championships are won on your bad days."
Osborne has dealt with adversity better than anyone. His never-give-up spirit and determination, and his experience, have allowed him to overcome plenty of moments that should have killed his points lead.
For this week's The List, we chronicle those moments. Pay attention, kids.
Sick at Thunder Valley
On Saturday morning in Colorado, Osborne avoiding shaking hands, admitting he was sick. He took it easy in practice, trying to conserve energy. He just wanted to salvage a consistent day, but he promptly blew that by crashing on the first lap of the first moto. He felt bad, but he grinded out a come-from-behind eighth, and then a fifth in moto two. He scored 29 points for the day. It could have been much worse.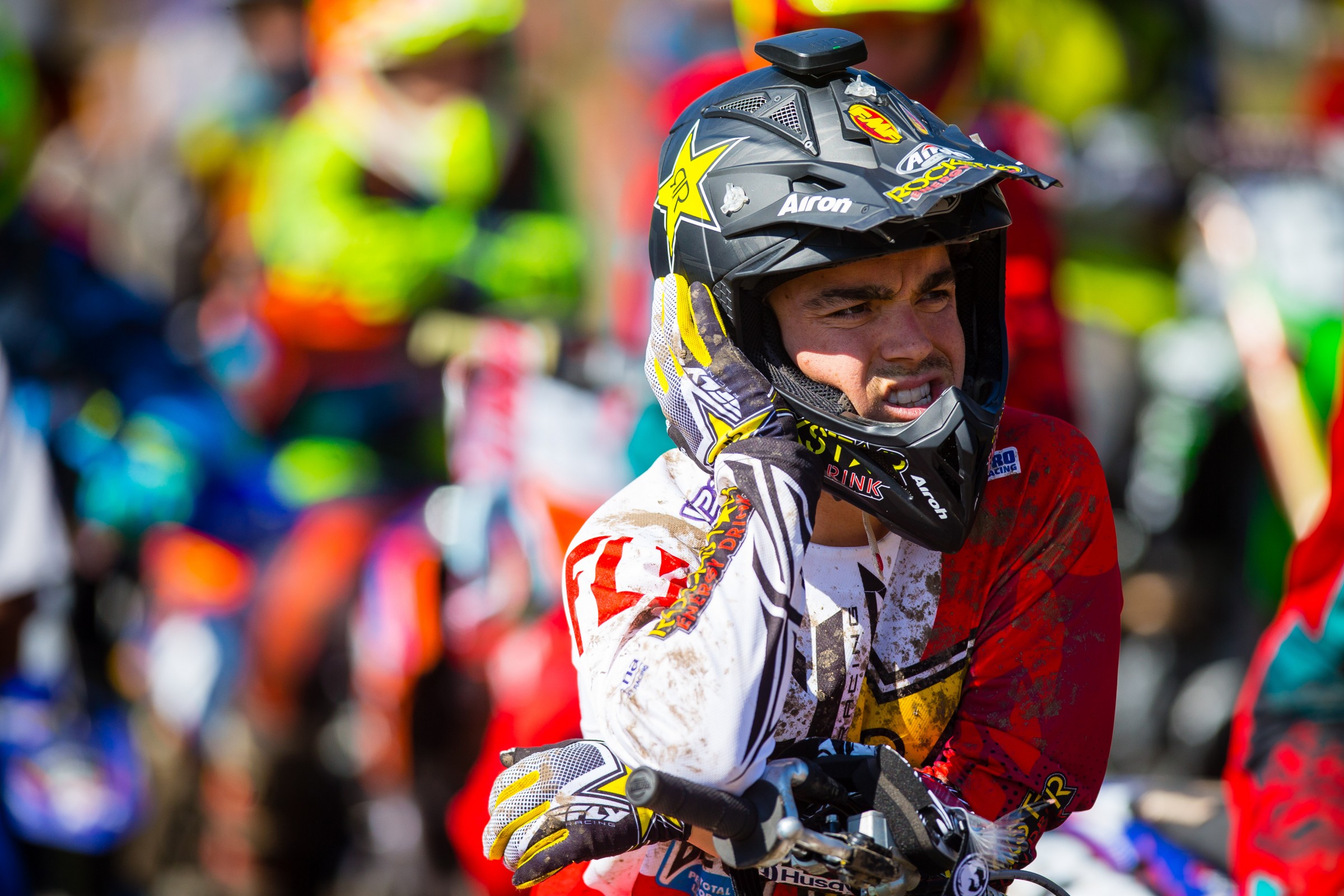 Bike problems at Millville
By mid-season the other riders in the 250 field were just waiting for Osborne to have some bad luck. Then his bike started smoking in the first moto at Spring Creek. Osborne limped the bike around at low RPM to try to avoid overheating. He finished eighth and pumped his fist going across the line. The smoke was later traced to a gasket leaking a small bit of oil, and the engine was actually still in good shape—but in the moment, this was 13 points in a moto that looked to be headed to a DNF.
The Second Motos
In moto two at Millville, Osborne walloped the field. His second motos bailed him out again and again this summer. He won the second moto at four-straight races—Muddy Creek, RedBud, Southwick, and Millville—and six of his eight moto wins this year came in moto two. No matter how badly the day began, Osborne usually got his points back in the very next race.
Come-from-behind at Washougal
After an early first moto crash, Osborne logged a hard charge. How hard? He puked after the moto. He finished fourth. He was spent for moto two, but dug deep for third. Watch this pass on Dylan Ferrandis—it might be the pass of the year:
Mud at Unadilla
Osborne said he didn't feel great at Unadilla—he was struggling in fifth for most of moto one, but salvaged third after a furious final two laps. Then the mud came for moto two, and you know how that can ruin a points lead. He hung on for fifth.
First turn crash at Budds Creek
No day better sums up Osborne's season than championship day. A vicious first-turn crash left him about last. He came all the way back for eighth. Then he crushed everyone again in moto two to ice the championship. Not an overall win, but his 10th overall podium in 11 races. That's how you win titles.
Bonus
Let's contrast Osborne's run with the 450 Class. All three title contenders—Eli Tomac, Blake Baggett, and Marvin Musquin—have races they wish they could have back. For example, a knee injury cost Musquin some points, but look beyond that. At Southwick, he was second in moto two before crashing out. Give him that second at Southwick and Marvin is only down eight points going into this weekend.
Baggett's jacked-up thumb jacked up his season, but don't forget a flurry of first-turn and first-lap crashes that cost him points when he was at his peak. Also, he struggled at the opener and went 6-8 compared to Tomac's 1-1. He lost 22 points to Tomac that day—and he's down 28 right now.
Tomac and Musquin both lost points due to brake problems in separate motos this year, so let's call that a wash. But Tomac has had other puzzling moments, like small crashes at Thunder Valley and High Point where he got up seemingly in slow motion and lost a ton of time—he finished seventh and 12th in those two motos.
Big swings in points became much bigger in this season's 450 Class, meanwhile Osborne did the best job possible in minimizing his damage.