Lakewood, CO
Thunder Valley
Lucas Oil AMA Pro Motocross Championship
Hero images courtesy of Elevated MX and @Staticphotoz
We've seen several sets of brothers come through the motocross world. Mike and Jeff Alessi, Jeremy and Alex Martin, and James and Malcolm Stewart have all made their marks on the sport. When we were scrolling through the results sheet from Thunder Valley we thought we found another set of fast brothers from the Denver area, Connor and Claude (he goes by Joey) Olson. Or maybe they were just two dudes with a common last name who had no connection. Turns out the two aren't related at all, but they do have a history with each other.
Joey and Connor both grew up in the same town just outside of Denver, Colorado, so they were often riding at the same tracks on the weekends. Joey is a few years older than Connor so they never went to school or anything, but like so many others, they built a friendship at the motocross track.
"It's pretty funny. Joey and I have raced with each other for as long as I can remember," said Conner. "We grew up in the same town and I think we used to actually get his family's mail sometimes. We really just hung out at the track until we got older then we would always be in a group together golfing or kickball or 'training' or whatever." And as they got older they started to race in the same classes and battled pretty frequently. So frequently that they started to call their races the "Olson Show." Joey said, "We didn't care who was first or second, just wanted to put on a great race."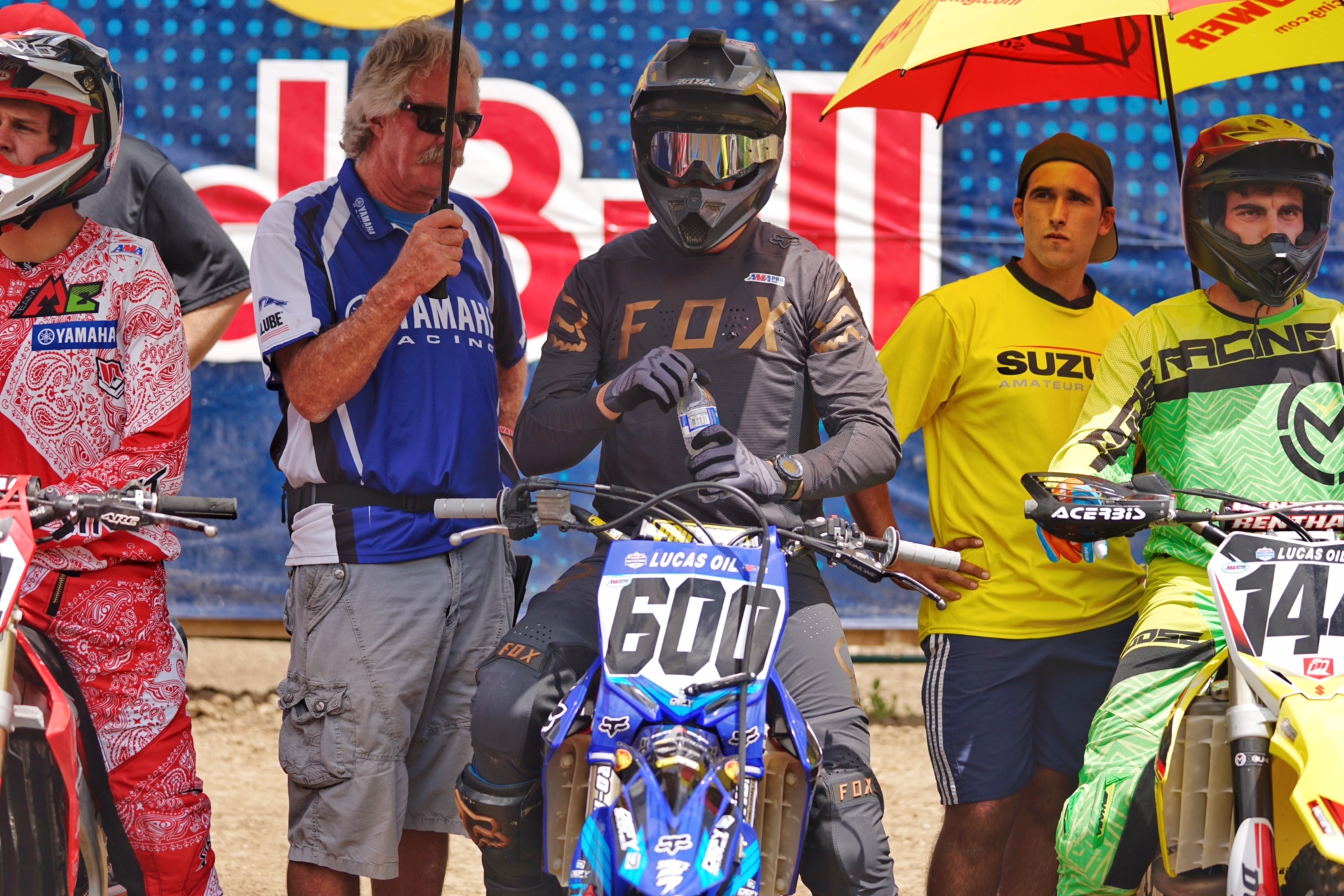 Battling on the track every weekend only increased the number of people that thought they were brothers, but the Olson's don't let it bother them, they just go with it. "We've been good friends and have trained together for a long time," said Conner. "Which probably didn't help everyone thinking we were related I guess." [Laughs]
Joey backed up Connor's statement: "Like Connor said we have been great friends and everyone just assumes we are brothers so we just roll with it. Even when we were on separate brands people would still think we were brothers." The duo even used to work at different motorcycle dealerships, which again added to the confusion.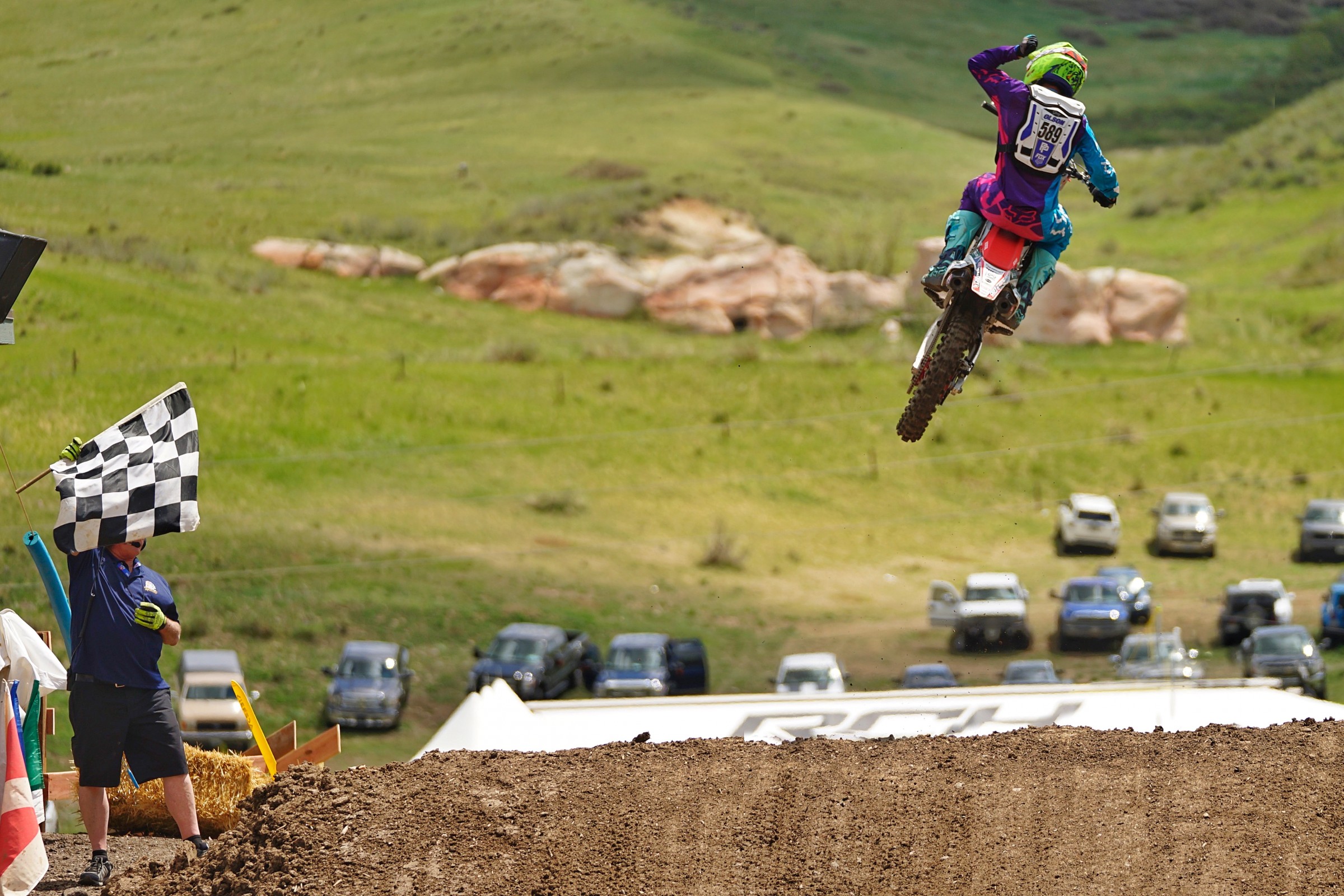 While Joey and Connor still race the occasional National, they are both focused on new adventures during the week. Connor moved out to South Carolina to become a sales rep for Fox Racing and Joey recently started an up and coming landscaping/grounds care company called Jo Grounds Care based out of Lakewood, Colorado.
They may be living in different parts of the country now but after talking to them, a little part of me thought there was still a small chance they might brothers. So, I decided to give them a makeshift matchmaker test to see what else they might have in common. I think we can all agree it's pretty thorough and foolproof.
Favorite food?
Joey: Mexican.
Connor: Mexican.
Favorite color?
Joey: Red.
Connor: Black.
Favorite song?
Joey: "THEN" by Brad Paisley.
Connor: "Knocked Down" by Pennywise.
Favorite movie?
Joey: The Great Outdoors. All of them!
Connor: Super Troopers.
Favorite car?
Joey: Mustang.
Connor: Mercedes Sprinter.
Childhood hero?
Joey: My dad.
Connor: Travis Pastrana.
Teenage crush?

Joey: Not sure.
Connor: Megan Fox.
Better Olsen twin?
Joey: Neither.
Connor: Either, before the drugs…
First memory of meeting or racing each other?
Joey: Best memory was racing the Western Pro-Am series with Connor.
Connor: I just remember looking up to Joey as he was older than me. Always winning the classes above me riding Hondas and he had a rad style.
Favorite local track?
Joey: Brush (Sweney Cycle Park).
Connor: Club MX.
Favorite pro track?
Joey: Millville.
Connor: RedBuuuuuuuuudddddddd.
Who wins the 450 title?
Joey: Blake Baggett.
Connor: Eli Tomac.
Who wins the 250 title?
Joey: Zach Osborne.
Connor: Zach Osborne.
If you could only ride one bike for the rest of your life, what would it be?
Joey: I would love to ride a Factory Honda 450.
Connor: 2018 YZ450F. That thing is badass!